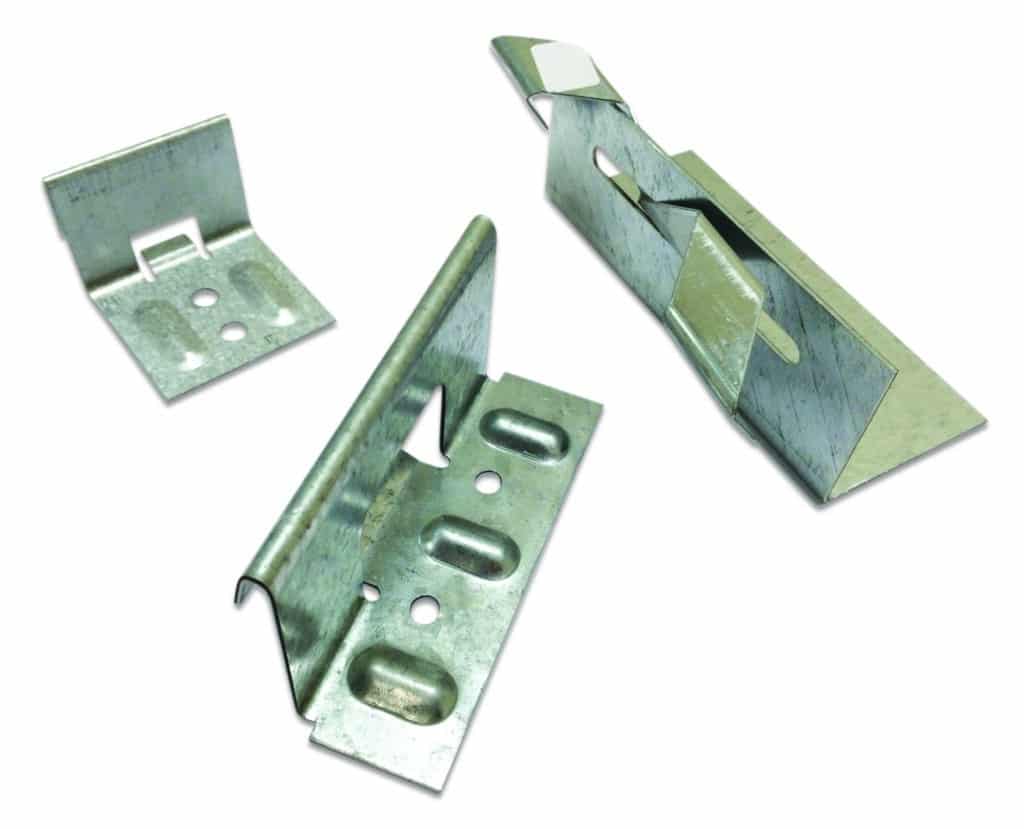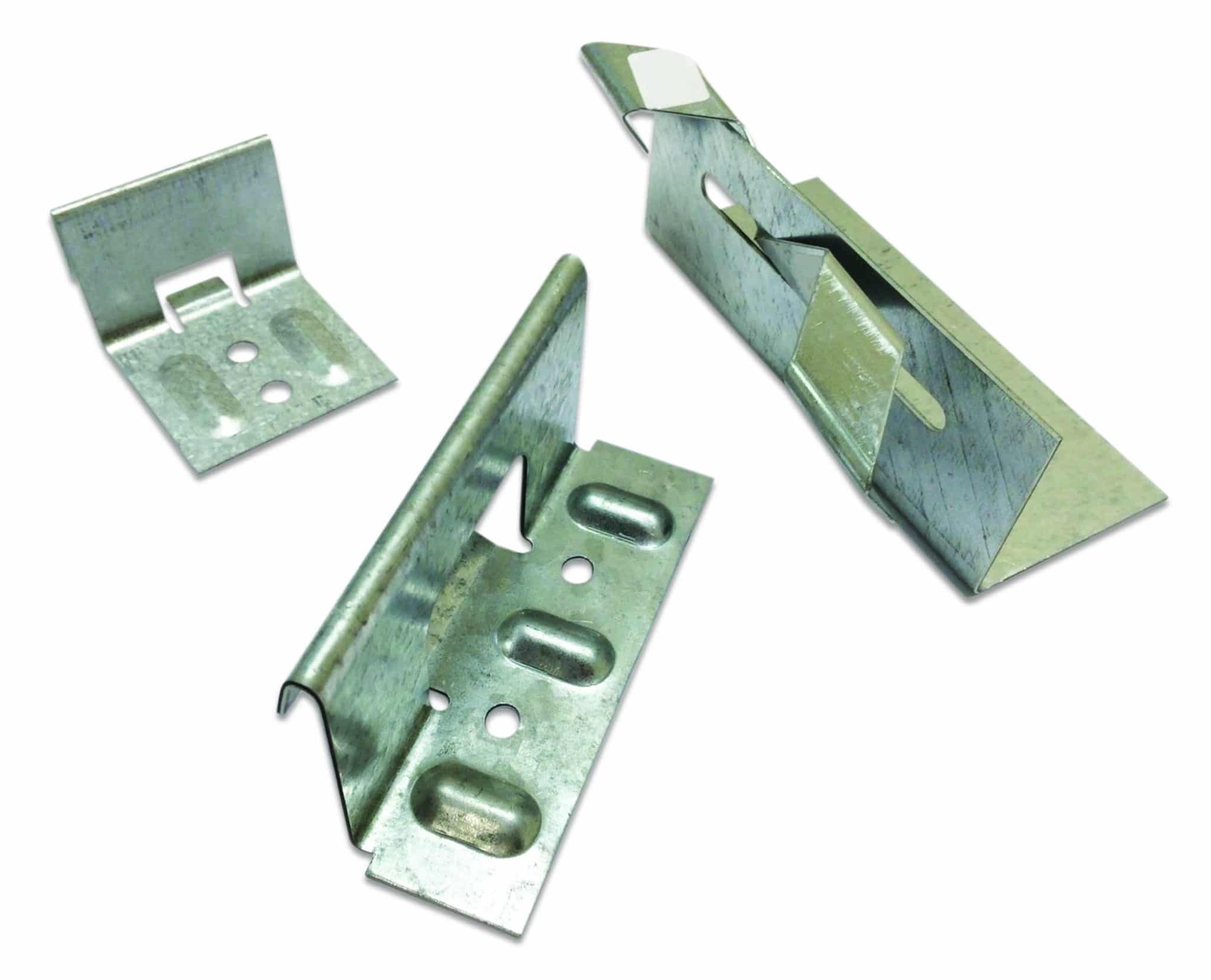 If you're a metal roofing contractor, eventually, you'll need to consider which metal roofing clip manufacturer to use. Clips can affect the integrity and performance of a metal roof, so contractors need to get the right style of metal roofing clip for their projects and use the most reputable companies with quality products.
Whether you're comparing different clip manufacturers for your business or aren't sure which manufacturers are available, trying to find the best clip manufacturers can be quite a task. Ending up with the wrong manufacturer or poor-quality product could end up being disastrous for your company and customers.
At New Tech Machinery, we only manufacture portable rollforming equipment, but we have partnered with many quality clip manufacturers over the years. As such, we've put together a review of some of the most popular clip manufacturing companies to make your search easier.
AMSI Supply
Headquarters: Douglasville, GA
About the company: Founded in 1993, AMSI Supply is a privately owned manufacturer and distributor of standing metal roofing clips, hand tools, fasteners, clamps, and other metal roof products for the metal roofing manufacturing and installation industries. AMSI Supply stocks various manufacturer's brands including S-5!, Deks, Malco®, Midwest Tool and Cutlery Company, WUKO and more.
Product offerings:
Expansion clips
Fixed clips
Gutter hangers
Bearing plates
Bermuda clips
Snap-on-seam clips
Snaplock clips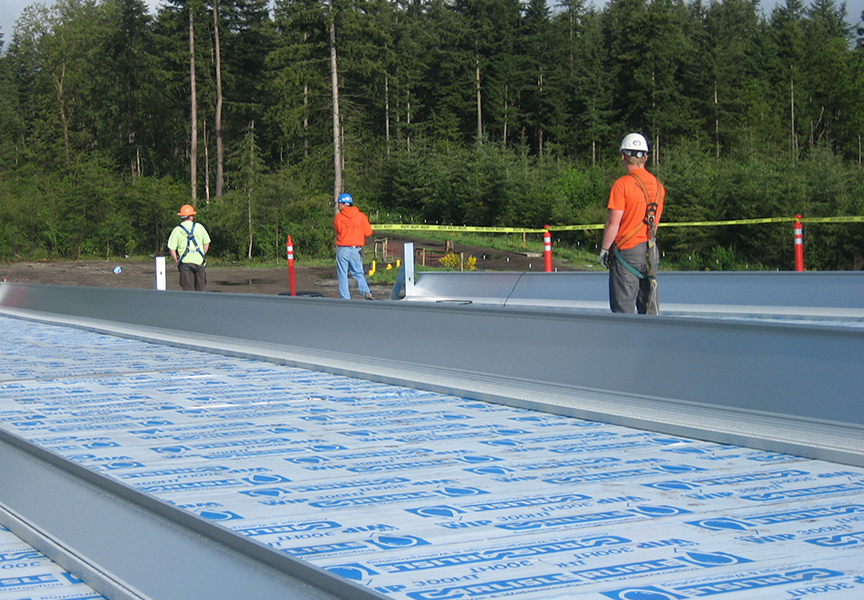 Building Products Development – A Logan Stampings Company
Headquarters: Logansport, IN
About the company: Established in 2002, Building Products Development forms, designs, and markets clips and metal roofing accessory parts. Today, it specializes in designing, manufacturing, and testing various clips and offering other services like clip development, technical, and product applications.
BPD also has a Clip Finder feature on their website that allows users to choose the right fitting clip based on various profiles offered by rollforming machine companies.
Product offerings:
Batten clips
Snaplock clips
Bermuda clips
Fixed clips
Expansion clips

Both UL rated and non-UL rated

UL listed clips
---
---
Schulmeister Metal Products Inc.
About the company: Established in 2011, Schulmeister Metal Products Inc. is a privately owned manufacturer of standing seam fasteners for metal roofing, stamping, and the machine shop.
Product offerings:
Snap lock clips
Mechanical lock clips
Batten clips
Expansion clips
Gutter hangers
Gutter outlets
Bearing plates
Fasteners & rivets
Seamers
Shingle clips
SFS
Headquarters: Wyomissing, PA
About the company: SFS started as a hardware store in 1928 and has now grown into a global supplier of mechanical fastening systems, assemblies, precision moulded parts, and logistics solutions. With over 100 locations around the world, SFS serves various industries including construction, aircraft, medical, automotive, and more. The company also offers a panel clip selector tool, allowing users to quickly find a clip that will work with their rollforming machine.
Product offerings:
Snap lock clips
Fixed clips
Float clips
Specialty clips
Bearing plates
Clip screws
Final Thoughts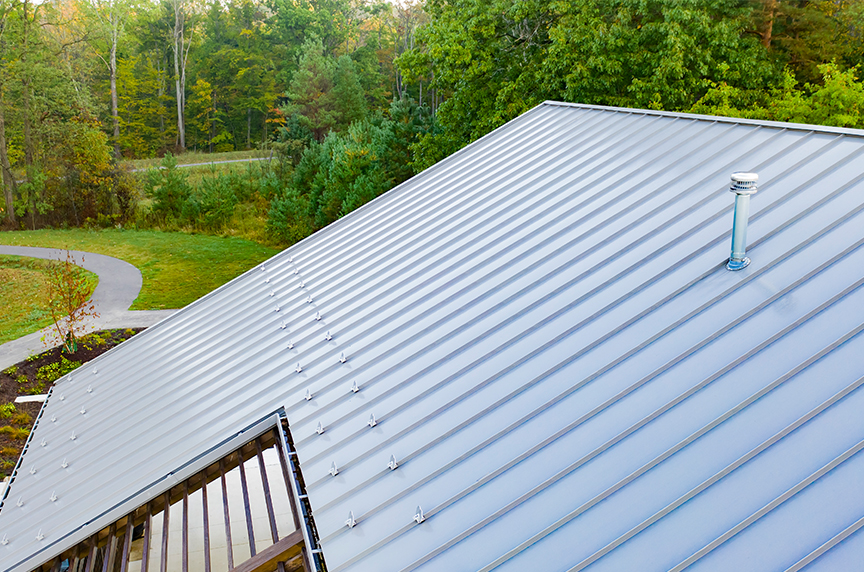 Now that you're aware of some different clip manufacturers you can utilize, you can keep researching and comparing companies to determine which will best suit your project needs and business.
Your portable rollforming equipment is only one part of your metal roofing business. Finding and choosing the right clip supplier for your business can impact your projects, customer satisfaction, and bottom line. That's why we've gathered this list of some of the best metal roofing clip suppliers we've referred clients to so they know they're getting the highest quality products and service.
If you have any additional questions or want to learn more about portable rollforming equipment, contact us today to talk with one of our rollforming specialists.
---
---