It doesn't matter if it's your first or fifth machine: Buying a new portable rollforming machine is an exciting step for any contracting or manufacturing business.
That being said, the process of buying a rollformer isn't something to take lightly, especially when you're spending thousands of dollars on a machine that your business's productivity and profitability is dependent on.
Here at New Tech Machinery (NTM), we help our customers buy the right portable rollforming machines based on their individual business needs every single day. That's why we want to help answer this commonly asked question:"What should I expect when buying a rollforming machine?"
In this article, expect to learn about the specific considerations to keep in mind before, during, and after the purchase of the machine to help make the entire process easier for you and your employees.
What to Expect Before You Purchase a Machine
What to Know and Do Before You Buy a Rollformer
Do your research – You know what they say: An educated consumer is a smart consumer. Doing your research ahead of time, whether it's done online or otherwise, is the best way to prepare for the buying process. This includes looking at and comparing different: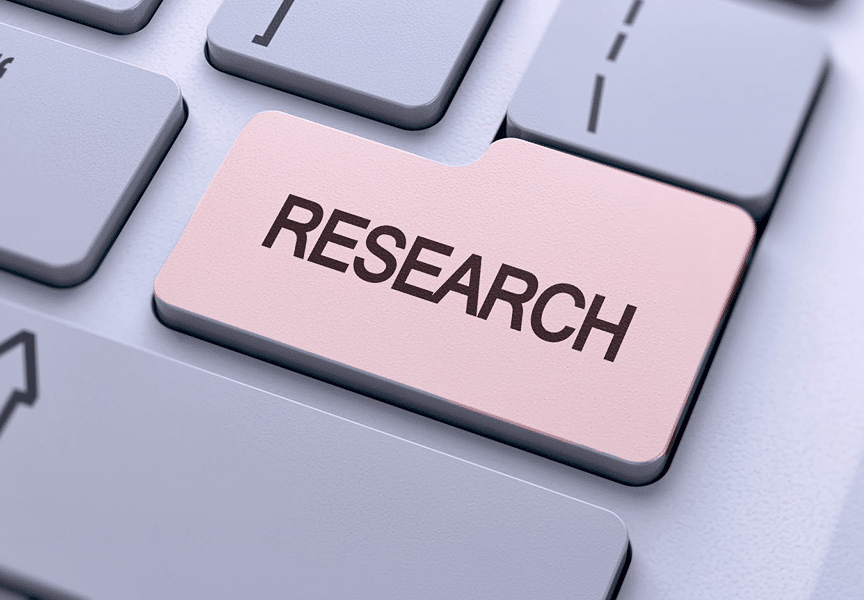 Manufacturers
Prices
Machine sizes
Machine speed
Available profiles and sizes
Changeover time
Warranties
Automated functionality
While you might not be able to precisely determine what machine you want to purchase during the research phase, knowing more about your options can help narrow down your choices.
Your budget – Your budget is one of the most important aspects when it comes to purchasing something as significant as a rollforming machine. You should have a comprehensive understanding of how much money your company can afford to spend on a roof panel rollforming machine or seamless gutter machine. If you see that your business might be spread too thin if you bought a machine, you should consider other payment options, such as financing, renting/leasing, buying used equipment, or sticking with a factory panel supplier for the time being. Buying a machine is a significant investment, and we understand that it might not be right for everyone, which is why most manufacturers (including NTM) can help point you in the right direction that will work for you and keep your business profitable.
Your business needs and abilities – Beyond knowing what is available in the marketplace, you should also have a solid understanding of your business needs and how a rollformer fits in with those needs. For example, some common reasons that a company decides to buy a portable rollformer include:
They want to start their own metal roofing or gutter contracting business
They want more control of their own production, inventory, and profits
They want to operate more efficiently on their projects
They can afford to buy one/it makes sense to buy one
They need to run longer panel lengths
They want to expand their business to offer "chop and drop" panels
There are many more needs that might warrant purchasing or financing a rollforming machine, which is why it's helpful to discover your own reasons before you buy.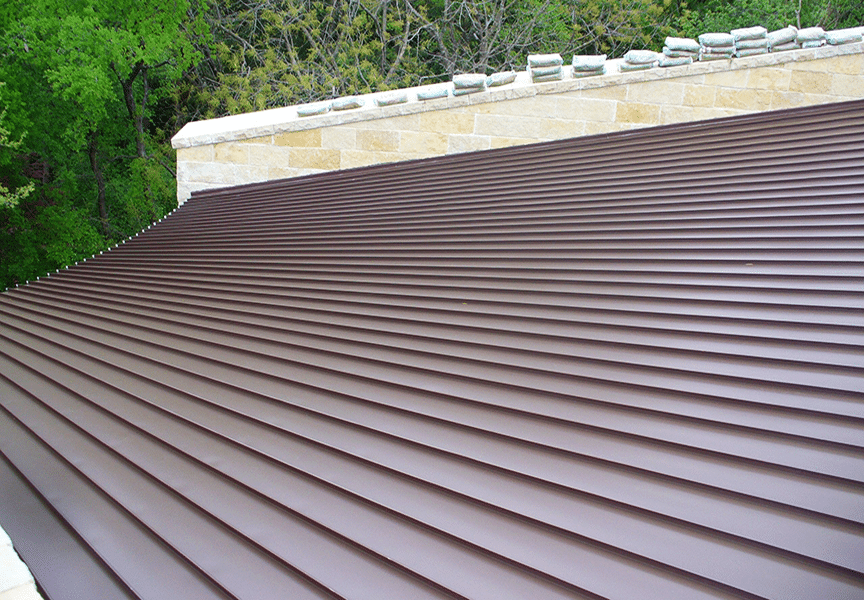 How you want your business to change, or not, with the machine – When you own a portable rollforming machine, your business can change in many ways. For example, if you want to start offering a "chop & drop" manufacturing service for other contractors to buy from, that's an option. This is why it's vital to ask yourself some of the following questions about your business:
What does my business focus on today?
What do I want my business to look like/focus on in three to five years?

Profit growth
Project sizes & quantities (commercial vs. residential)
Offered products (roof, wall, under-decking, gutter, etc.)
Offered services ("chop & drop" panel supplier)
What profiles are popular in your region – Profile popularity varies quite a bit depending on the location, environment, and weather patterns. It's important to know this because then you know what profiles or roller sets you need to purchase with the machine. For example, property owners in cold weather environments that experience freezing and thawing tend to choose a mechanically locked system because it performs better than a snap-lock system when the panels expand and contract. If you've been working in the business for a while, you should be able to determine a profile's popularity with ease. If you're new to the industry, do some research and ask around to find out.
Questions You Should be Asking Machine Manufacturers
When you're contacting machine manufacturers, you should be asking as many questions as possible to gauge each company's capabilities, business practices, and general trustworthiness. These manufacturers want to talk to you about their rollforming solutions and should not have an issue answering any questions you ask.
Here are some examples of questions you should ask in the initial phone call or meeting with the machine manufacturer:
Business Reliability Questions
How long have you been in business?
Are you part of a larger business?

If so, what is the name of the parent company?

As a business, do you offer any type of assistance after the sale?
Machine Specific Questions
What is your lead time for getting this machine to me?
Where do you manufacture your machines?
Do you offer warranties? What are they?
What are my payment options?
Do you have a service department?
Do you offer training for this machine?
---
---
What to Expect During the Purchase of a Machine
Once you've asked all of your questions, learned about different machine options, and examined your own business needs, you're ready to start the purchasing process.
For the purposes of this article, we want to emphasize that the process we are about to dive into applies to only buying a rollforming machine directly through New Tech Machinery.
How the Rollformer Buying Process Typically Works
Luckily, buying a portable rollforming machine is generally straightforward and not too complicated. For most buyers, the process goes as such:
The buyer will talk with a knowledgeable NTM salesperson (either via phone or in person) about the machine(s) they're interested in purchasing.
A formal quotation is issued to the customer for the desired machine(s).
The salesperson thoroughly reviews the quote with the customer to make sure everything included is correct; such as profiles, add-ons, options, special requests, etc.
Once the customer is in agreement with the formal quote, they can issue us a purchase order (PO) number, or send the signed quote back to us to indicate they are ready to submit a payment.
From there, we can issue the buyer an estimated build date, which gives them a better idea of when the machine will be ready for delivery or pick-up.
Payment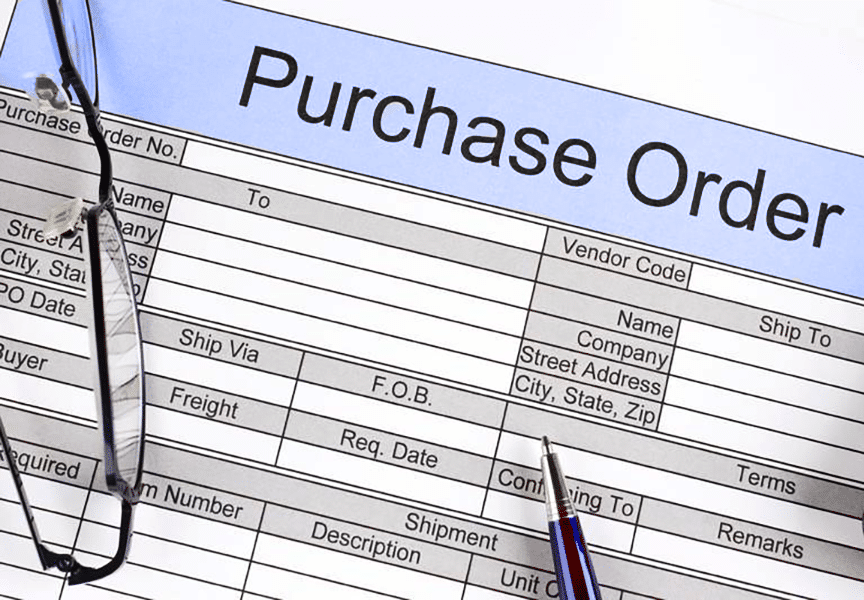 After the official quote and agreement between both parties on the price and quoted products, payment is the next step of the process. As we mentioned, there are many avenues available for purchasing a machine, including:
Paying for the entirety of the machine at one time.

Cash, credit, or otherwise

Paying for the deposit and then funding the remaining balance before shipment.
Financing the machine through via a financing company. (NTM does not offer in-house financing.)

This will allow you to get the machine and then pay back the financing company in an agreed amount of time

Leasing or renting the machinery.

Some companies even offer lease-to-own programs
At NTM, to start production on a machine, the deposit (25% of the total cost) must be collected from the buyer. After it's received, our team begins to assemble the rollformer and prepare it for use. The final payment, including any freight cost, is due prior to shipping or at the time of pick-up at the factory.
What to Expect After You Purchase a Machine
So let's assume that you've paid for the machine and it's ready to be shipped to your location. What now? Let's get into what should you expect for shipment timing, how the machine will be packaged, and what to do once you receive the rollformer.
Shipping Expectations
Shipping can vary dramatically from manufacturer to manufacturer, so it's essential to inquire about the details ahead of time.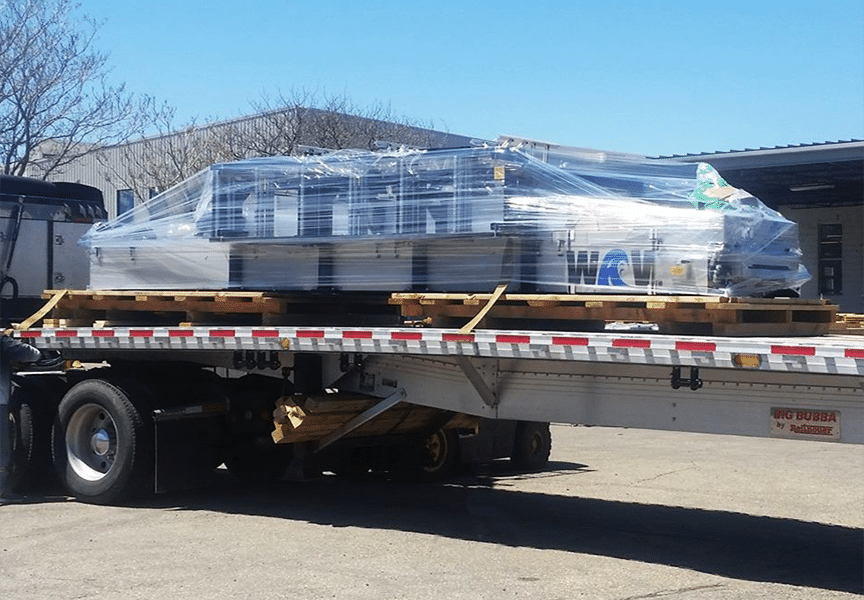 PACKAGING
There are a few different options offered for an NTM machine's packaging. They can be shipped using:
A pallet – The rollforming machine is shrink-wrapped, packaged in cardboard, and set on a pallet for shipping.
A crate – For an extra charge, the machine can be shipped in a crate for better protection and less of a chance for damage to occur.
A container – This option is most common for international clients. Containers are available in either 20' or 40' sizes depending on the size and amount of equipment to be shipped.
CHECKING FOR DAMAGE
Freight companies are notorious for damaging items during shipments or when loading items in and out of the container. This is why you need to inspect the packaging and the machine for visible and hidden damage before you sign for the package and before the delivery driver leaves. Any noticeable damage should be noted on the bill of lading by the delivery driver, but you should always give it a good look over as well.
If small to moderate damage has occurred, take photos of the problem areas and notify New Tech Machinery immediately so we can file a freight claim to replace the pieces/parts of the machine. If the machine appears to have sustained significant damage in shipping, you can notify New Tech Machinery and reject the shipment if needed. The equipment will then be returned to the shipper for repair/replacement and re-shipment.
Receiving & Unpacking the Machine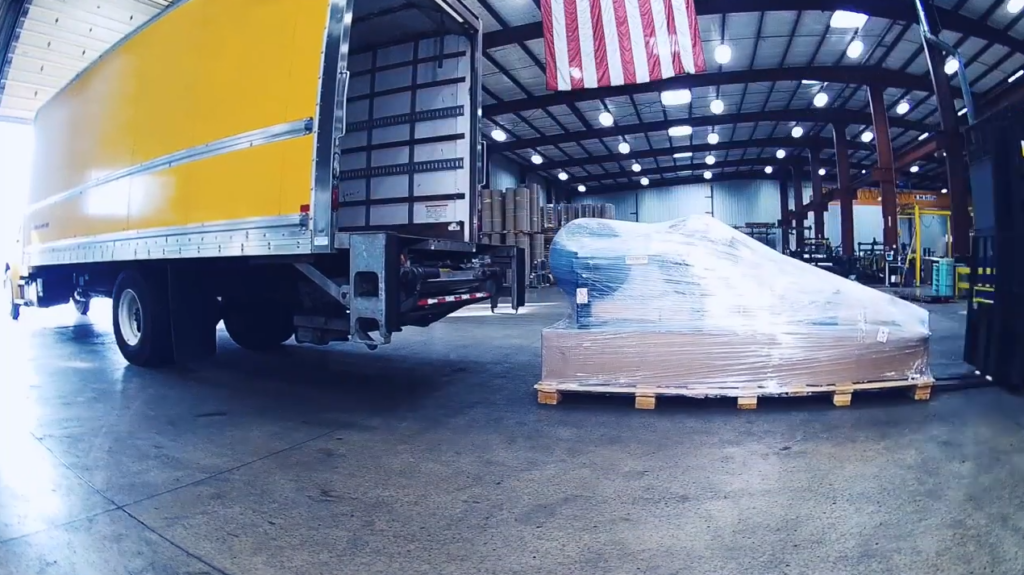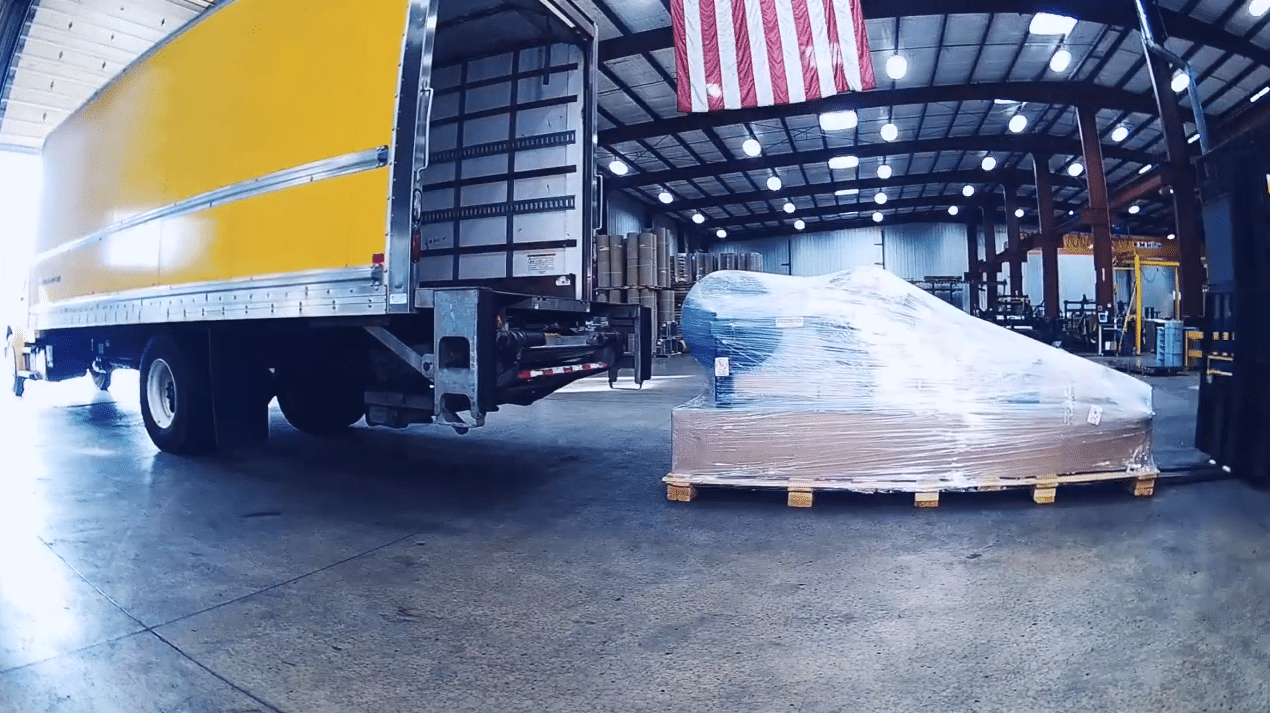 Once you receive the machine and ensure there's no damage to it, there are some recommended steps to take as you unpack your machine:
Remove the packing slip and keep it nearby for reference.
Unwrap the machine and take off any remaining packaging.
Verify everything listed on the packing slip has been received/included, such as:

The manual
The package of supplemental documents
Any accessories and add-ons

Remove the items/accessories from the top of the machine.
Take the top covers off and inspect the inside of the machine to check for any foreign material, loose parts, or anything else that doesn't look like it belongs.
If everything is in order, reinstall the covers.
Testing the Machine
Once you've looked over the machine and verified the rollformer is how it should look, it's time to test it out and make sure it functions properly. Follow these steps for testing your new machine:
BEFORE YOU TEST THE MACHINE: We strongly recommend that you read the manual and understand the "ins and outs" of your new machine before you use/test it.

If you have any questions or need help understanding something, call NTM or your nearest distributor

Have a 10-gauge extension cord ready for testing (12 gauge cords work too―refer to the machine manual for specifications on extension cords you can use).

An extension cord is only needed for gutter machines and SSR Roof Panel machines, as larger machines will have either gas or 220V power

Plug the machine in and try all of the functions without any material in the machine.

Forward, reverse, jog, and run

If everything looks to be working, prepare a sample piece of metal coil. Specific instructions for the coil size depends on the machine, so please refer to the rollforming machine's manual.
Once you've prepared the coil, feed it into the machine and JOG it through the machine until it exits the shear.

Be very careful and jog the material all the way through the shear, as it could hang up on the shear and jam the machine

Finish running out the piece and check it for straightness, marks, scratches, or other imperfections.

If there is a problem, refer to the troubleshooting section of the manual first
If that doesn't solve your problem, please contact NTM

Remove the rollformer from the skid, place the machine where it will usually be used (trailer, platform, etc.), and be sure to secure it using the specified instructions.
The machine is ready to go!
Training & Learning About Your Machine
Depending on your experience, size, and ability to hire new employees, you might want to get some training on your new rollforming machine, which is commonly offered by the machine manufacturer. For example, the initial machine training is free at NTM's facility in Denver, Colorado. We also do offsite or additional training at NTM, available upon request. For more information or to schedule a training session, please contact NTM directly.
Final Thoughts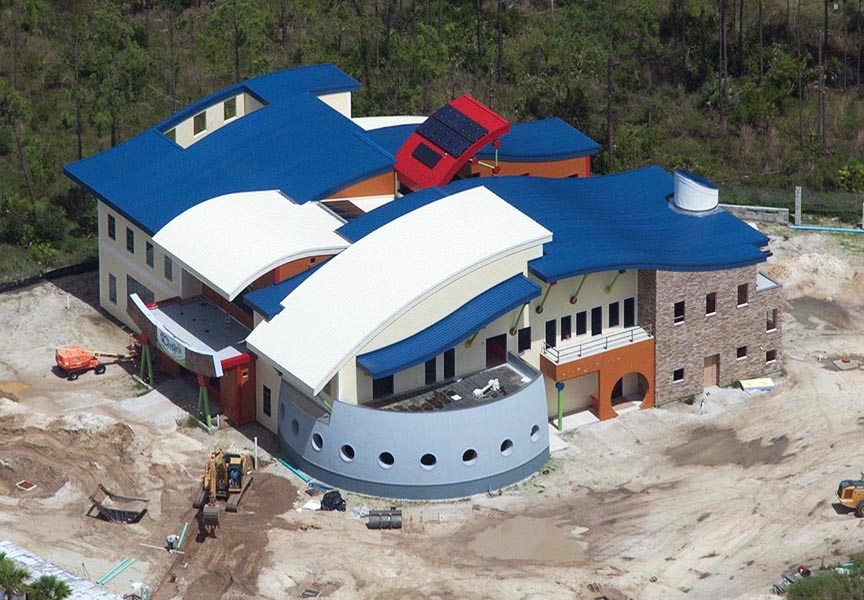 A new portable rollforming machine can be the addition your business needs to take your production, profitability, and reputation to a whole new level, which is why you should always educate yourself before you buy this business-changing piece of equipment.
Remember:
Always do your research and ask yourself/the manufacturer the hard questions before you put down any money.
Make sure you pay for the machine in a way that works with your business plan. If you feel like it might be too expensive to pay for outright, look into financing, leasing, or other payment options.
Always check your new machine when it arrives for any damaged pieces and parts that may have occurred during shipping.
Testing your machine with real materials is vital. Once you've run a sample piece of coil through, check to make sure the rollforming machine forms the finished panel/gutter to your standards.
With over a quarter of a century of experience in manufacturing and selling the world's best rollforming equipment, New Tech Machinery knows how crucial it is for you to be prepared and know what to expect when buying a new rollforming machine.
---
---