Editor's Note: This article has been edited to reflect 2023 pricing on all New Tech Machinery portable roof and wall panel machines and includes updated information.
The price and cost of a portable roof panel machine are the first things most people want to know about when buying this equipment for their business. Whether you decide to own or lease a portable rollforming machine, you'll be able to take control of your projects and production, cut out unwanted costs, and diversify the products and services you can offer.
The price of a machine isn't the only thing to consider. What you pay for a roof panel machine will vary depending on how you configure the machine for your business needs. There are additional factors like machine attributes, optional equipment, and functions that you should look for in new and used roof panel machines before you make any buying decisions.
At New Tech Machinery (NTM), we've helped contractors and manufacturers worldwide purchase and get started with their portable roof panel rollforming machines, so we're confident that understanding the price and factors that affect a cost of a portable rollforming machine will help you be more educated to make the best decision for your current and future business.
In this article, we will cover:
The cost and price of some portable roof and wall panel machines
What factors may affect the price of a rollformer
Common machine accessories and add-ons you can choose from
What to look for as you purchase a new or used machine
---
---
2023 Cost & Price of a Portable Roof or Wall Panel Rollforming Machine
How much does a portable roof or wall panel rollforming machine cost? What can you expect to pay for a machine out the door?
Well, it depends.
In fact, it depends on numerous factors, which we will discuss in the next section of this article. In the meantime, we believe it's important for you to know what price range to expect for the portable roof and wall panel machines New Tech Machinery manufactures and sells.
The starting price of a portable roof panel machine isn't a suitable budget for most businesses who are just getting started or haven't purchased portable rollforming equipment yet. The base price of a machine is for those clients who already have a similar roof panel machine or accessories for that model.
If you're looking for a complete machine configuration with accessories typical for most metal roofing applications who are primarily transporting their machine to a job site, want automatic computer operation of their machine, and handle a lot of regular jobs, we've included a range of prices for a more realistic cost analysis.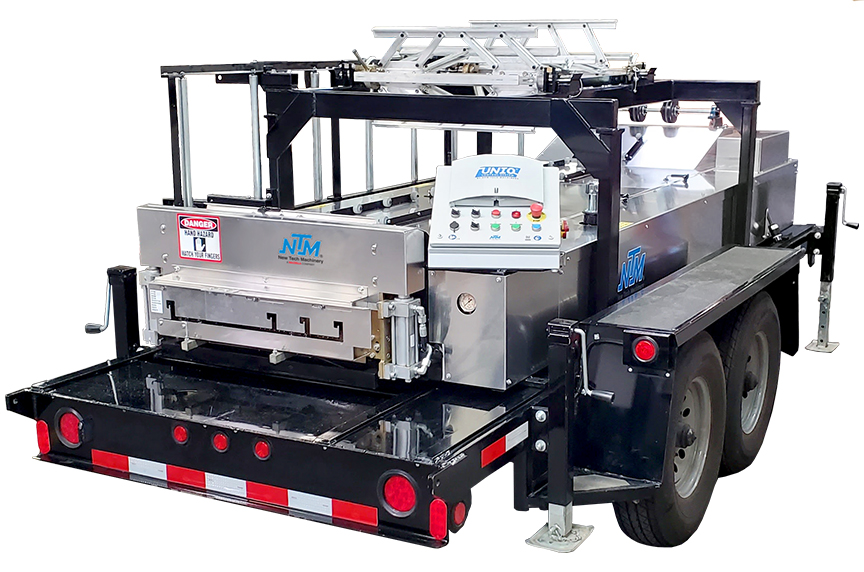 The starting price of the SSQ II is $76,000 USD and only includes:
Your choice of gas or electric Quick-Change™ Power Pack
Your choice of one profile tooling set
Choice of bead, v-rib, or striation rollers with frame
Hydraulic drive and shear and manual controller
Most of our customers who buy the SSQ II (without notching) typically end up paying between $116,000 USD and $121,000+ USD for a machine with the following accessories (including everything in the base price):
Machine cover
Trailer
Overhead reel stand
2 expandable arbors
30' of run-out table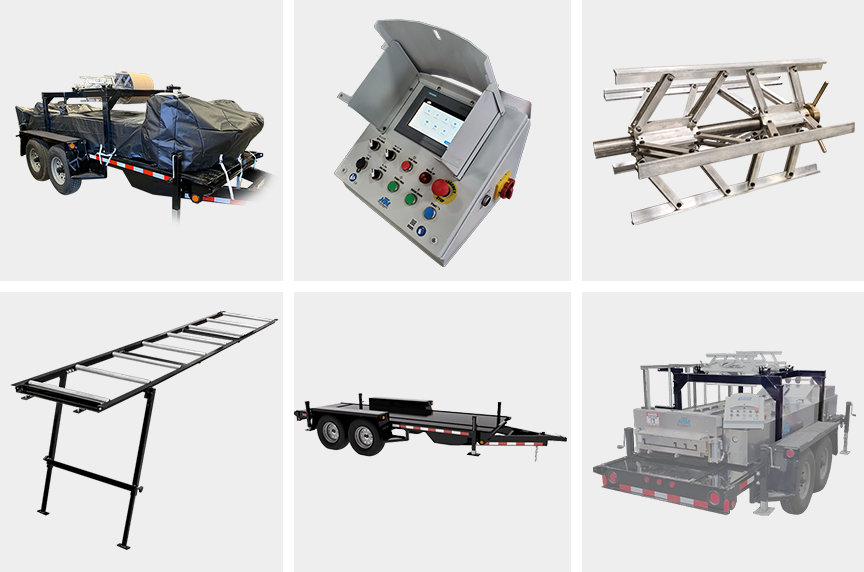 The starting price for the SSQ II with the optional notching function is $135,500+ USD and includes the following:
Choice of gas or electric Quick-Change Power Pack
Choice of one set of profile tooling sets
Notching system with one pair of notching cartridges
Hydraulic drive and shear
Choice of bead, v-rib, or striation rollers with frame
UNIQ® Automatic Controller option
A lot of customers who purchase the SSQ II with notching typically end up paying between $ 164,000 USD and $200,000 + USD for this machine configuration (including what's listed above):
Machine cover
Trailer
Overhead reel stand
2 expandable arbors
30' of run-out table
We also offer package pricing for the SSQ II based on portable or in-plant use machine as well as the typical projects it will be used for.
Package pricing for an in-plant machine starts at $68,000 USD and goes up to $142,000 USD with notching, and portable machine packages start at $68,500 USD and go up to $145,500 USD with notching (starting packages have limited SSQ II panel profile options).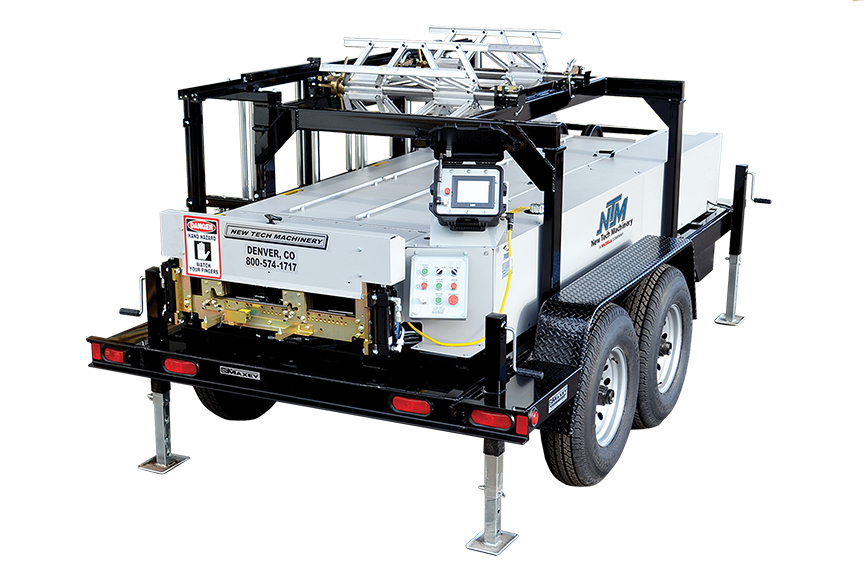 The starting price of the SSH machine is $59,200 USD but only includes:
Choice of gas or electric Quick-Change Power Pack
Choice of one panel profile
Hydraulic drive and shear
PLC computer batch / length controller
Choice of bead, v-rib, or striation rollers with frame
Typically, those who purchase the SSH machine for their business may spend upwards of $84,000 to $89,000+ USD for this particular machine configuration (including everything listed above):
Machine cover
Trailer
Dual overhead reel stand
Extra expandable arbor
30' of run-out table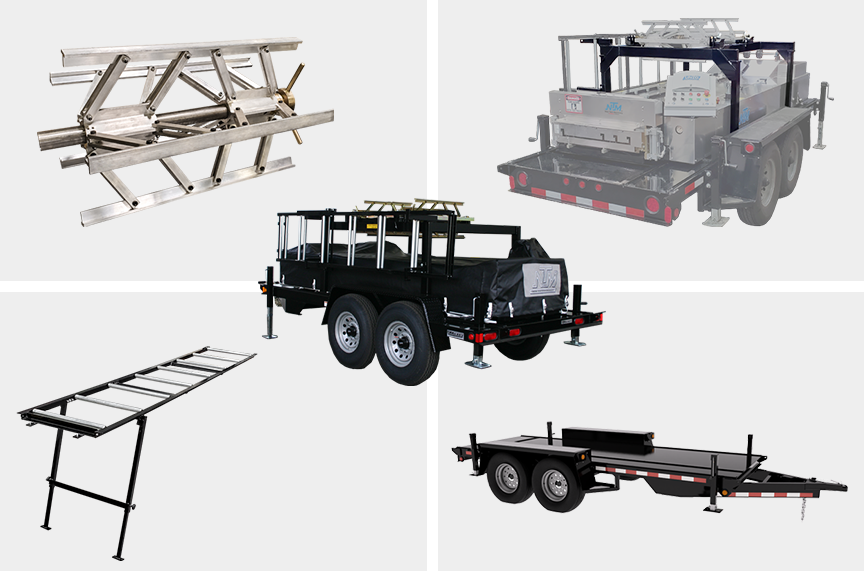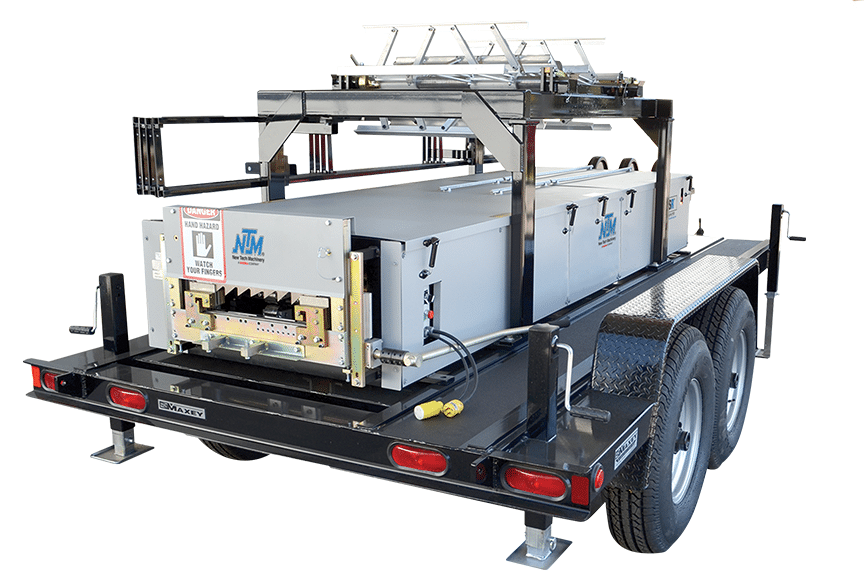 The SSR MultiPro Jr. machine starts at $37,000 USD. This price includes:
Electric motor
Overhead reel rack
One expandable arbor
20' of run-out table
Choice of bead, v-rib, or striation rollers with frame
Manual shear
100' extension cord
For typical metal roofing projects using the SSR machine, customers may pay between $61,000 USD to $66,000+ USD, depending on the configuration of these add-on options and what's included in the base price:
Extra expandable arbor
Another 10' run-out table for a total of 30'
EZ-Counter Computerized Length Controller
Machine cover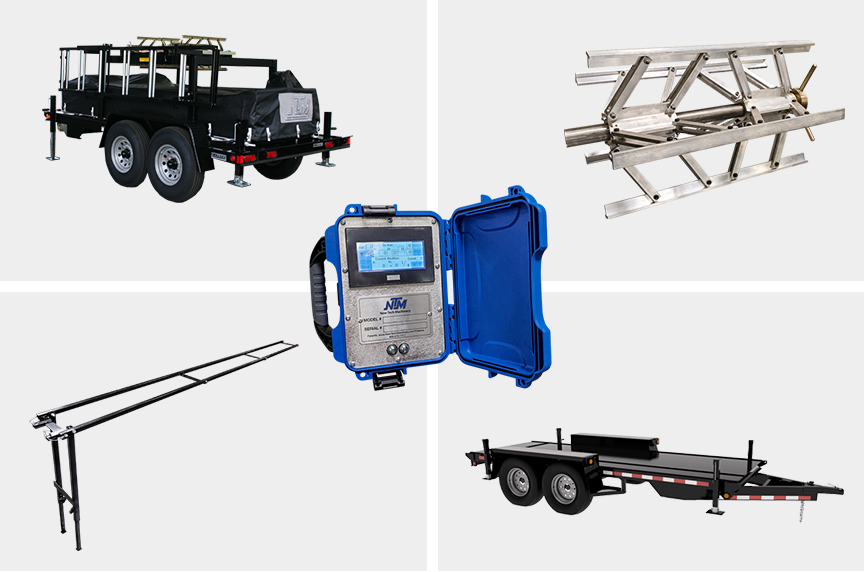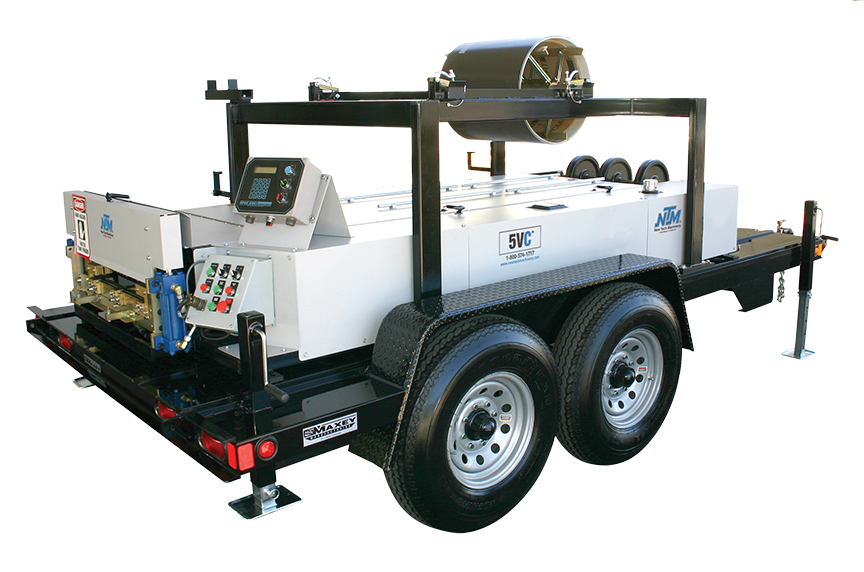 Starting price for the 5VC-5V CRIMP machine is $60,100 USD and includes:
Gas or electric Quick-Change Power Pack
Forming rollers
Hydraulic drive and shear
When someone typically purchases the 5VC machine with a loaded configuration, the price can increase somewhere between $96,000 USD to $100,000+ USD. This configuration includes everything in the base price and also:
Trailer
PLC computer controller
Dual overhead reel stand
Expandable arbor
30' of run-out table
Machine cover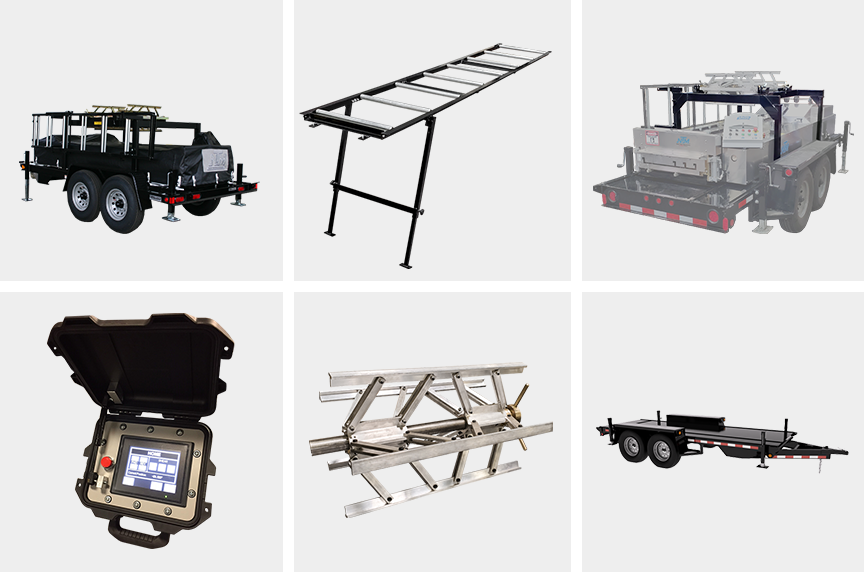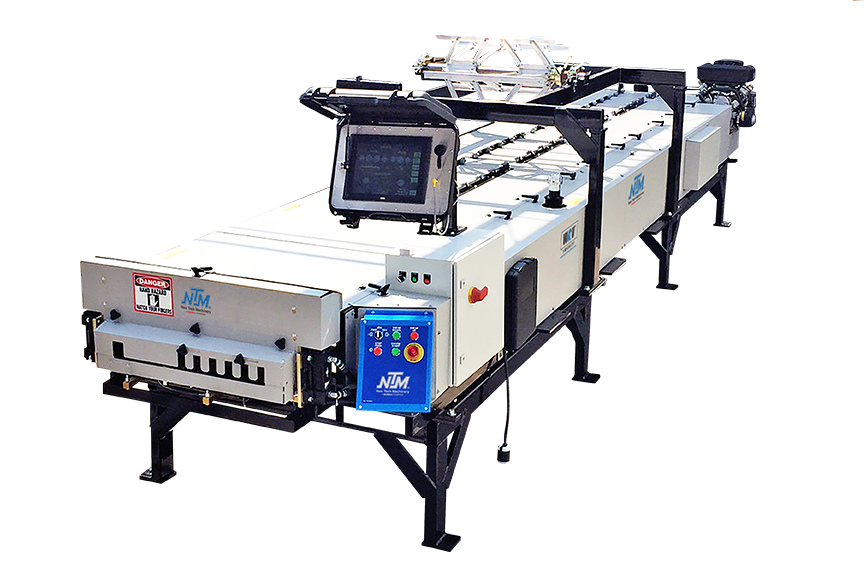 The WAV wall panel machine's price starts at $182,000 USD and includes:
NTM100 computer controller
Gas power
On-site setup and training
The WAV machine could cost between $213,000 USD to $220,000+ USD for the following portable configuration (in addition to the machine's standard features above):
Trailer
Overhead reel rack
Expandable arbor
30' of run-out table
Machine cover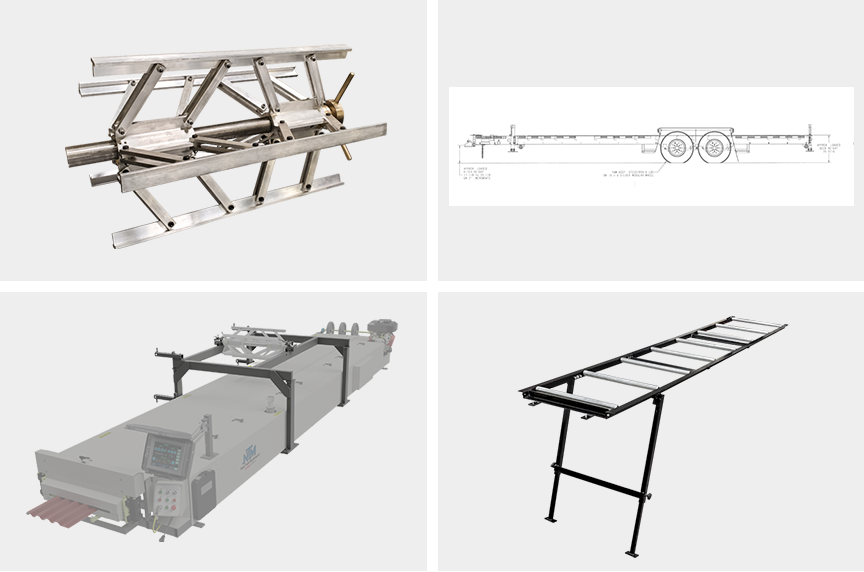 Roof Panel Rollforming Machine Cost Factors & Add-ons
Common Factors Affecting the Price of a Machine
You might be asking yourself: What makes one portable roof panel rollforming machine cost more than another?
The answer lies within the unique features and functions that a machine offers. For example, here are some items that tend to make a rollforming machine cost more:
Versatility – Roof panel machines that can produce more than one panel profile are going to be more expensive. For example, the SSQ II MultiPro machine offers 16 different quick change tooling options (residential panels, wall panels, and structural panels), which is one reason it costs more than the SSH and SSR models.
Hydraulics – If a machine is hydraulically driven, which increases speed and automates the shear, it will also increase the cost. Plus, the larger the machine, the more likely it is to have hydraulics to keep it continuously running, while smaller entry-level rollformers will be electrically driven with manual shears.
Computer-operated controller – Machines that include electronic controllers that automate running the machine and shearing the panels to desired measurements, usually cost more. Controllers can also be purchased as an add-on option to your machine.
Drive system – Another defining factor in regards to price revolves around the drive roller system within the machine. The number and type of drive rollers used determines the thickness and gauge of material that can be run through it, which can increase the price of a portable rollformer.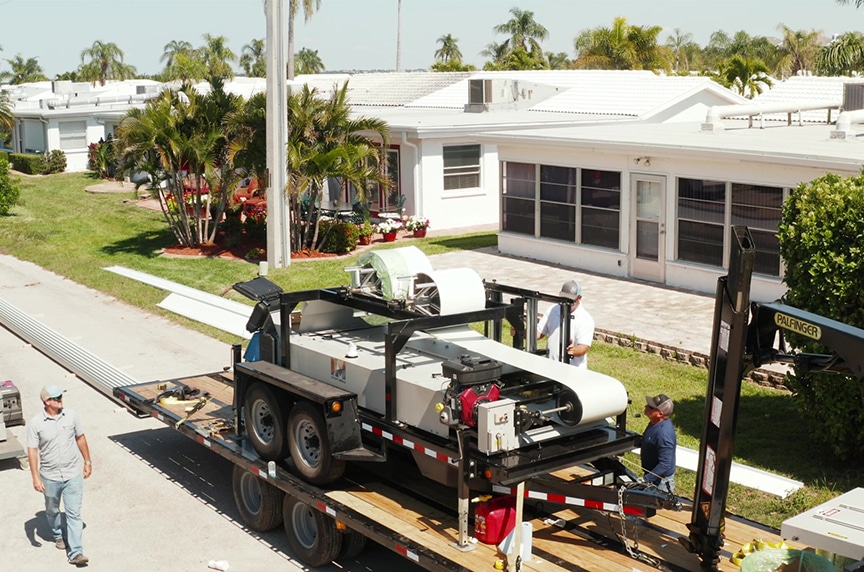 Roof Panel Machine Add-ons & Accessories
Beyond just the standard rollforming machine, many options and accessories can be added that will also increase the price, but also the efficiency and versatility of your machine.
Some of the most common portable roof panel machine accessories and add-ons include:
Overhead reel racks/expandable reels
Computer controllers
Run-out tables
Custom trailers capable of lifting the machine to roof height
Additional panel profiles (forming rollers / roller sets)
Additional bead or rib rollers
Additional power pack (gas or electric)
Machine cover
Perforator
Keep in mind, you can purchase any portable roof panel rollforming machine without any of these add-ons. However, some of these items may be necessary for your business, while others might be considered "nice-to-haves" or options to explore in the future.
Learn more about these accessories and others and how they can improve your metal roofing business' project efficiency and machine's service life in this article and video.
What to Look for in a New Portable Roof Panel Machine
The best way to make sure you purchase the right portable roof panel machine is to be an educated consumer from the beginning, as this equipment is a significant part of your business and production.
You don't necessarily want to buy the first new portable roof panel rollforming machine you look at. It's important to compare and contrast attributes among the ones you're interested in. When looking at your options, check for the following:
Separate drive and forming rollers – The best rollforming machines tend to be ones with separate drive and forming rollers. Separating the functions of these components results in less stress on the metal because the rollers aren't forming and driving the metal at the same time. The forming rollers will also last longer if they aren't under the additional stress of driving the metal through the machine.
Post-cut or pre-cut shear – There's a noticeable difference between cutting the metal before it enters the forming stations (pre-cut) and after it exits the forming stations (post-cut). What option to choose depends on your personal preference and individual business needs. Here's a further description of how the post-cut and pre-cut are different:

Post-cut – The metal part is formed first in the forming stations and cut AFTERWARD. One benefit of cutting after the panel is formed is that there are no length restrictions. Products can be cut as small as one foot long or shorter without any issues.
Pre-cut – The metal is cut BEFORE it goes through the forming stations at the entry end of the machine. Conversely to post-cut, there are minimum length restrictions on pre-cut machine shears. However, pre-cut offers a cleaner cut than post-cut machines.
How many profiles the machine runs – If you want to offer many different profile options to your customers, you'll want to ensure the new machine has the appropriate tooling for the profiles you want to buy. You may also want to verify that the offered profiles are capable of passing the engineering and testing requirements that may be required.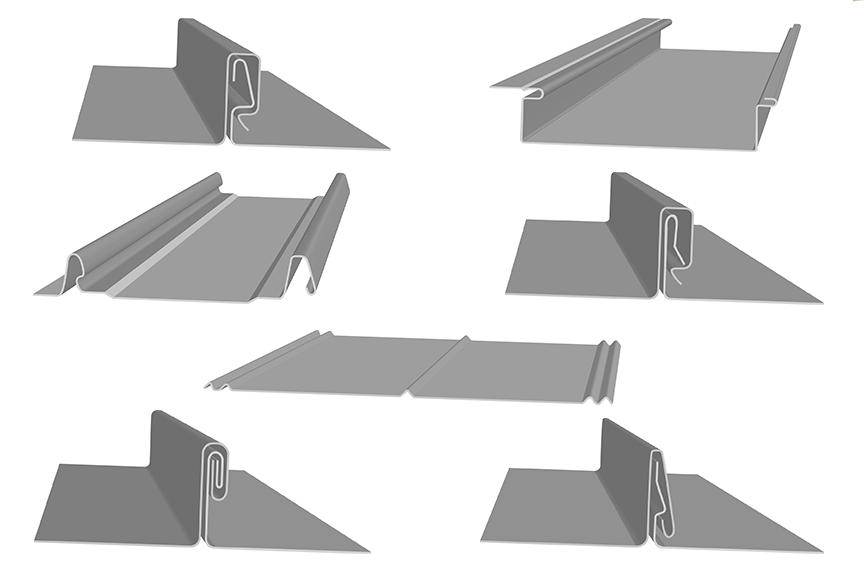 Machine speed – Most portable rollformers run fast and consistently enough so that panels can be continuously put up on the roof. That being said, some machines may run slower or quicker depending on the use of hydraulics, so be sure to verify the machine's speed.
Warranties – Before you buy new equipment, always make sure you know about the warranties on the machine or the various parts that are offered with the purchase. Portable rollforming machine manufacturers offer varying warranties so it's important you ask about what's covered, what's not covered, how to file a claim, and what would deny a warranty claim.
Service / support, parts availability, and training – No one wants their new machine to run into issues, but it's imperative you know what to do if it does occur. This is why you should always ask any manufacturer if they offer service / technical support and training for the machines they sell. Plus, check how quickly they are typically able to provide service or replacement parts when a machine is down.
Machine size – The size or footprint of the machine (length and weight) can make a difference for some contractors. This is especially true if you don't plan on purchasing a trailer for the rollformer because you may already have another form of transportation with size restrictions.
What to Look for in a Used Portable Roof Panel Machine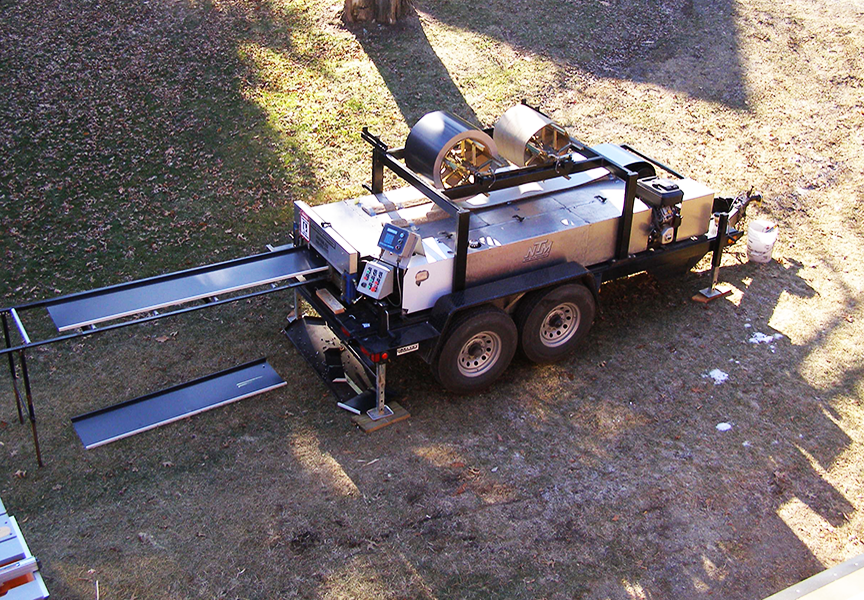 Let's say you're not quite ready for a brand-new rollforming machine, which is very common for new or smaller businesses, so you want to look into purchasing a used roof panel machine. New Tech Machinery doesn't directly deal in used machines, but there are online and offline places to find used portable rollforming equipment, and many contractors also sell their used rollformers.
Buying a used machine comes with its own precautions. To get a better idea of the used rollformer, check out the following attributes (in addition to the items in the new machine section):
View and test the used machine in person – A problem consumers often run into is buying a roof panel machine without ever looking at it and/or checking the machine's capabilities in person. Running metal through the machine is easily the most essential task to do when looking into used equipment, especially before any money is exchanged. We can't stress this point enough: It's up to you as a buyer to make sure the seller runs material through the machine to create panels for EVERY profile and size to prove the machine functions correctly.
Check the inside and outside – How a portable roof panel machine looks on the outside isn't everything, but if you find a machine that looks really bad on the outside, it could indicate that the inside might not have been regularly maintained either. You could even run into a situation where the outside of the machine looks great, but the interior has issues. This is why it's vital to check the quality of the rollers and other internal components to ensure they are still in good working condition.
Ask about factory warranties and if they are transferrable – Warranties are a huge selling point for new machines, but that doesn't mean that a used machine isn't warranted. Always ask the seller beforehand if:

There are one or more warranties still valid on the machine.
The warranties are transferable from the original owner to subsequent owners.

What parts or accessories are included with the machine – Depending on the seller, the components, accessories, and add-ons included with the used machine vary. Always make a point to ask about the following:

Computer controller
Trailers
Reels
Decoilers / expandable arbors
Run-out stands
Power options
Machine covers

Age of the machine – Luckily, if the machine is properly and regularly taken care of, it can last for years without severe signs of wear and tear. However, if the rollformer is older and looks unmaintained, it might not be worth purchasing.
Machine location – Some specific environments, like those on the coast, can cause a machine to rust prematurely. In most cases, the rust can be cleaned off, but it's one sign to look for before you buy so it doesn't continue to degrade further.
Final Thoughts
Buying a portable roof panel rollforming machine can give you a competitive edge in your region and take your business to the next level. But you want to make sure you're buying the right machine, new or used, with the accessories and options that you need.
Keep in mind:
The starting price of a roof panel rollforming machine normally doesn't include many accessories or add-ons, which increases the price but adds more functionality, ease-of-use, and end-user satisfaction.
Many variables affect the cost of a portable rollformer, including versatility, accessories, hydraulics, automation, and drive systems.
Make sure the new machines you're looking at offer the features and functionality you want, such as profiles (roller sets), pre- or post-cut shears, speed, etc.
When purchasing used equipment, always go see the machine in person and run material in every panel profile and size the rollformer can produce before you make a decision to buy.
At New Tech Machinery, we've helped clients worldwide choose, purchase, and learn how to operate roof panel machines. Whether you're a contractor, manufacturer, or someone looking to break into the industry, we're dedicated to answering your questions and helping you find the best roof panel machine to fit your needs. Reach out to us anytime!