If you're looking to expand your metal siding options, board & batten (B&B) metal siding is a popular choice for both residential and commercial customers wanting wall siding that looks great, lasts a long time, and doesn't require much maintenance. Board and batten metal siding can be produced in many widths and colors and maintains its appearance even after decades. Plus, metal board and batten offers a number of benefits over traditional wood siding, including durability, longevity, low maintenance, and energy efficiency. So even customers contemplating wood B&B may change their minds after hearing about the benefits of metal.
New Tech Machinery (NTM) has been manufacturing portable roof and wall panel and gutter machines for over 30 years. We recently released a new board & batten profile for our SSQ II™ MultiPro Roof Panel Machine, and we are excited to introduce it to our customers. The board & batten profile will fit new or older SSQ models starting from 2014.
In this article, we will look at the following:
What is board & batten metal siding?
Board & batten metal siding style
Benefits of board & batten metal siding
Savings from board & batten metal siding
Portable rollformers offing board & batten profiles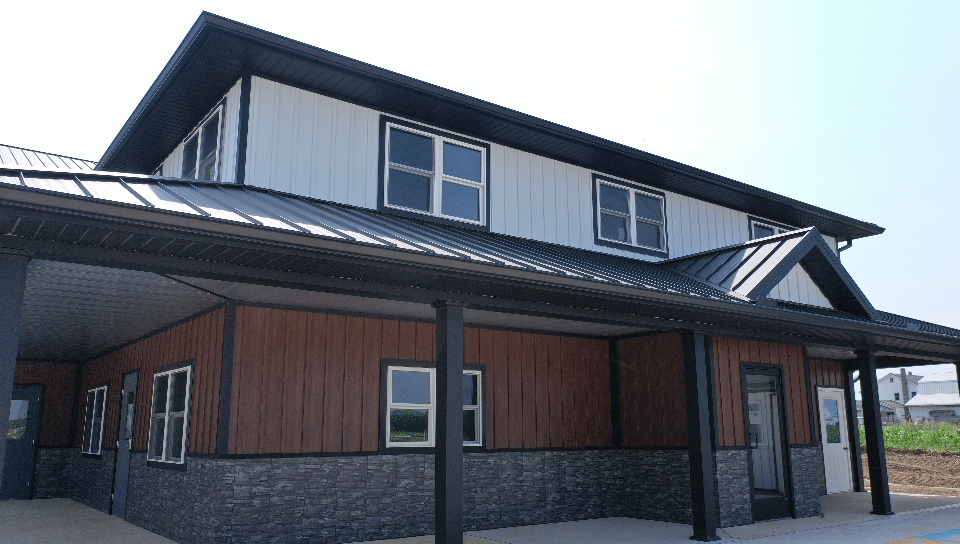 What Is Board and Batten Metal Siding?
If you mention board and batten to your customers, they might not know what you're talking about. Even if they already recognize traditional B&B style by sight, they probably don't know it by name. However, board & batten siding has been around for nearly two centuries, having gained popularity in the U.S. in the mid-1800s. B&B's popularity grew from the increased efficiency it offered over flat wood panels and log cabins, as the batten provided more insulation against the elements.
Traditional B&B is made up of wide wood panels with a batten, or thin strip, that covers the seam. For metal B&B panels, the batten locks over the nail slots on the opposite end of a cojoining panel to replicate the look of the traditional style. The battens help protect the fasteners from damage or rust.
Board & Batten Style
Metal B&B colors range widely. Also, metal panels for B&B can emulate wood, or add a rustic or modern look to a structure. Further, metal siding won't wear like wood, so it always looks fresh, making it a great option for both renovations and new constructions.
Metal B&B siding can be customized to fit a home or building's specific needs. For example, customers can choose the width and length of the panels, as well as the color and finish. They can even choose to have varied panel widths for a multi-layered or an old barn appearance, as the boards run vertically.
Also, metal B&B looks great alongside other materials, like brick or stone. It offers everything from the classic farmhouse look to unique contemporary styles.
Benefits of Board and Batten Metal Siding
You can use these as talking points when discussing metal B&B siding with customers. It's especially useful if they're deliberating between metal and traditional wood.
Durability
Board and batten metal siding is made from durable materials that can withstand the elements. Plus, it doesn't need to be stained or painted like wood siding. With quality coil, it can look new for decades.
While wood B&B is prone to mildew, termites, and climate damage, metal B&B can withstand elements and is resistant to rot, warping, decay, and pest infestations.
Metal siding can withstand high winds and hail. Unlike wood, elements such as heat, humidity, and cold weather do not warp or damage it.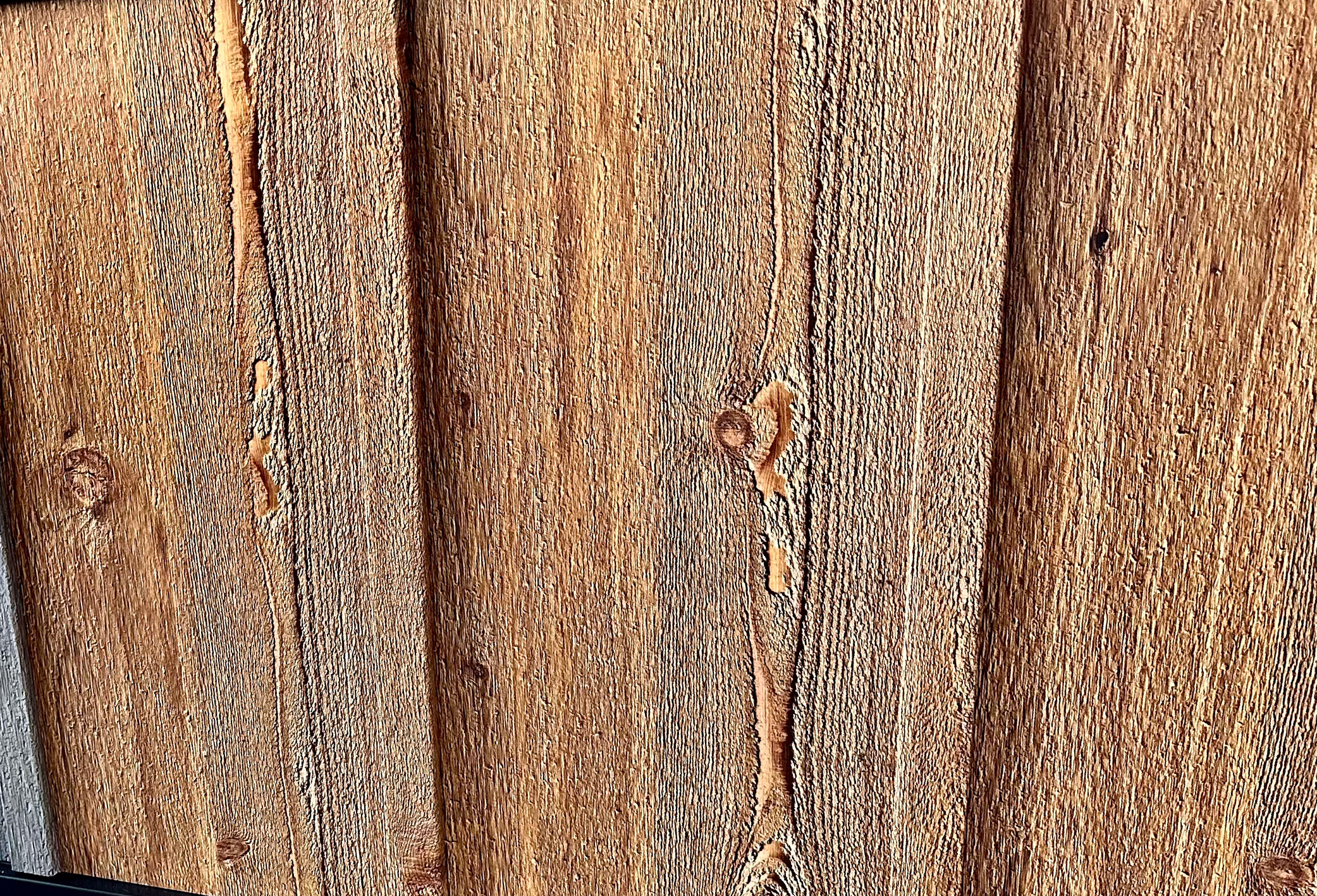 Longevity
B&B metal siding can last for 50 years or more.
It's a great home investment, as it's becoming more and more desirable among homeowners given its versatility in styles and overall durability.
Low Maintenance
Board & batten metal siding requires very little maintenance. Unlike wood, homeowners won't need to re-stain or re-seal it.
Metal is resistant to fading. Many metal manufacturers offer decades-long warranties on painted metal against damage or fading. Even in tough or stormy environments, metal B&B will hold up to the elements. This can save your customer time and money in the long run. Without the need to stain the panels or replace due to insect or other damage, they will save money and not have to worry about unforeseen maintenance costs. Even lighter gauge metal, which can dent in severe hail or impact conditions, maintains its integrity.
Energy Efficiency
Board & batten metal siding can help to improve the energy efficiency of your customer's home or building. This not only decreases energy bills but can add to the value.
B&B metal siding can reflect heat away from their home in the summer, and it can help to keep their home warm in the winter.
Sustainability and Environmental Benefits
Metal's recyclability and eco-friendliness may appeal to some consumers. Even though it lasts for decades, when the time comes, it can be recycled.
LEED (Leadership in Energy and Environmental Design) certification. LEED recognizes when a building or community uses materials to maximize energy efficiency and sustainability. According to the Metal Building Manufacturers Association®, metal building systems can earn LEED v4.1 credits in the LEED system. LEED structures may qualify for rebates and other incentives and can increase property value.
Cost-Effectiveness
Traditional wood siding is generally more costly than metal, although installation costs may drive up the price of metal B&B. Still, the durability and low maintenance of metal outweigh any small savings in labor.
While vinyl is a cheaper alternative, it won't hold up nearly as long as metal and the cost of replacing it means it won't save money in the long run. Plus, with the finishes available today, many manufacturers offer multi-decade warranties on their metal products. You can compare material and installation costs with other siding materials using this siding calculator.
Home insurance may offer yet another cost-saving benefit to metal B&B due to its fire resistance, especially in areas prone to wildfires. Most insurance companies offer up to 20% discounts for metal (or non-combustible) exterior walls.
Portable Rollformers Offering B&B Profiles
Eastside Machine Co. Combo Seamless Siding Machine
Features:
Side pull guillotine cutter
Industrial nitrocarburized rollers
Speed up to 60'/min (18m/ min)
Coil widths 9 5/64″, 10 5/8″, or 13 1/4″ (other options available upon request)
Electric power
11 wall panel profiles
Materials:
Steel: 26-29 ga.
Aluminum: .024″-.027″
SSQ II MultiPro Roof Panel Machine
The SSQ II is NTM's best-selling, most advanced multi-profile machine. Features include:
Hydraulically powered, adjustable shear
16 Polyurethane drive rollers

Speed up to 75'/min (23m/ min.)

Coil widths 15"-30" (381mm to 762mm)
Gas or electric power
16 metal roof and wall panel profiles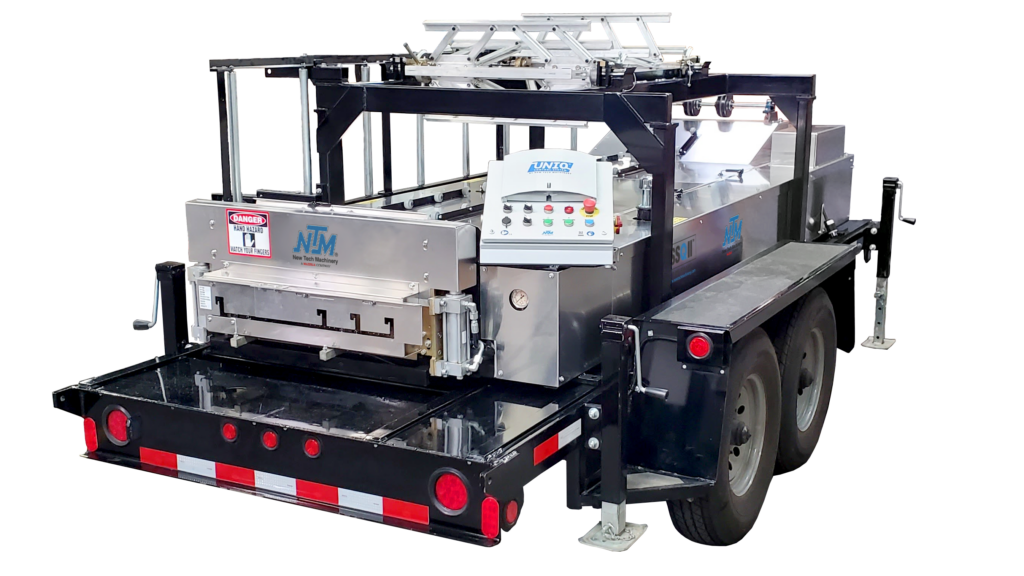 Materials:
Steel: 26 ga. and 24 ga. (0.4mm to 0.8mm) for 28 ga. to 26 ga.
Painted Aluminum: .027" to .032" (0.7mm to 1.0mm)
Material usage:
3 5/8 Appx.
Final Thoughts on Board & Batten Metal Siding
Offering board & batten siding is a great way to expand your client base. As its popularity continues to grow, so will the opportunities to provide this unique product to your customers. Metal B&B is a great choice for residential or commercial customers who want stylish, durable, low-maintenance, and energy-efficient siding.
As we've seen, metal B&B offers several advantages over traditional wood. It doesn't require as much maintenance, lasts longer, resists damage from the elements, and is offered in a wide variety of colors and widths. If your customer wants the rustic wood board and batten look, that's available. If they prefer a sophisticated or contemporary style, you can offer that as well. As for painted panels, there is a wide range to choose from. And unlike wood, the metal B&B will never have to be repainted.
Plus, the metal B&B offers environmental benefits that can translate into financial credits and savings. Insurance companies offer discounts for homes and buildings with fire-resistant metal siding. The resale value increases with B&B metal siding as well, while wood board and batten is losing ground in the market due to its high cost of maintenance and propensity for damage. All things considered, it's no wonder metal is taking over the B&B market.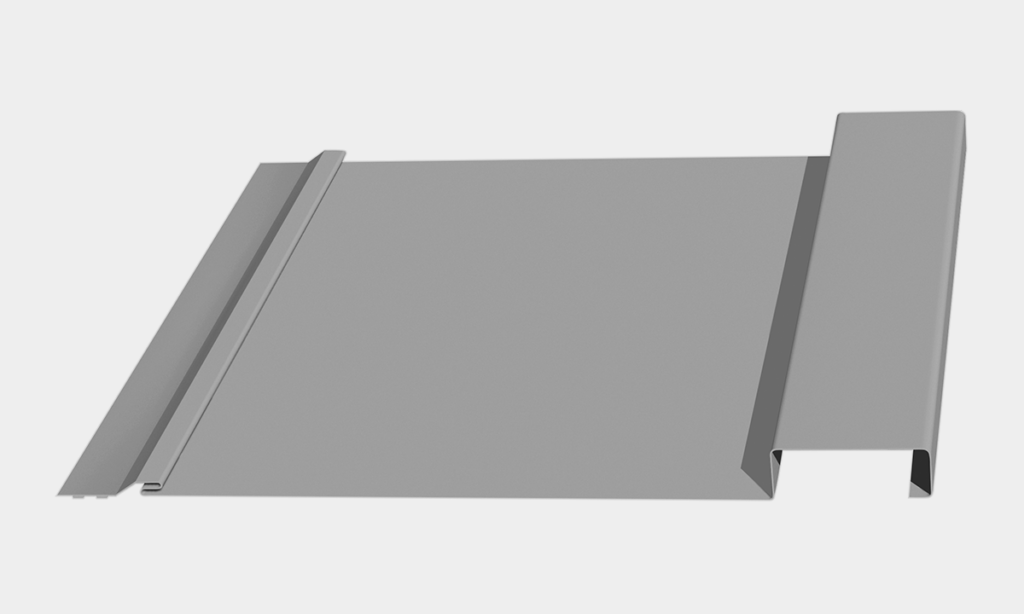 Metal B&B Pros:
Stylish
Durable
Low maintenance
Fire, mold, and insect resistant
Cost-effective
Environmentally friendly
LEED qualifying
Lasts for decades
In response to customer requests, NTM is pleased to be able to offer the B&B profile for its SSQ machines. As a leader and innovator in portable rollforming, we believe this profile will be a game-changer for our portable metal rollforming customers. Please reach out to the NTM team to find out more about the new B&B profile. We'd love the opportunity to answer all your questions. If you're thinking of purchasing a machine or a B&B profile for the SSQ machine you already have, give us a call. the NTM team is here to help you grow your business.