When purchasing a new portable rollforming machine, one of the most significant benefits that come with it is the warranty. For those in the metal roofing or gutter installation business, warranties help save money on repairs or replacement parts and ensure you're getting quality service. Portable rollforming machine warranties not only provide peace of mind, they can also help your business' bottom line.
Each manufacturer's warranty is different so you may wonder: How do I know which warranty is right for me?
Since 1991, New Tech Machinery (NTM) has manufactured the world's finest portable rollforming machinery and equipment. While we're proud we can back our rollformers by one of the industry's best warranties, we understand the importance of considering the different portable rollforming machine warranties available to you.
That's why we've put together a comparison of other portable rollforming machine warranties, so you know what each manufacturer offers, and can find the best one for you.
In this article, we'll discuss:
Advantages of warranties
The different types of warranties
What to consider when comparing warranties
Portable rollforming machine manufacturer's warranty features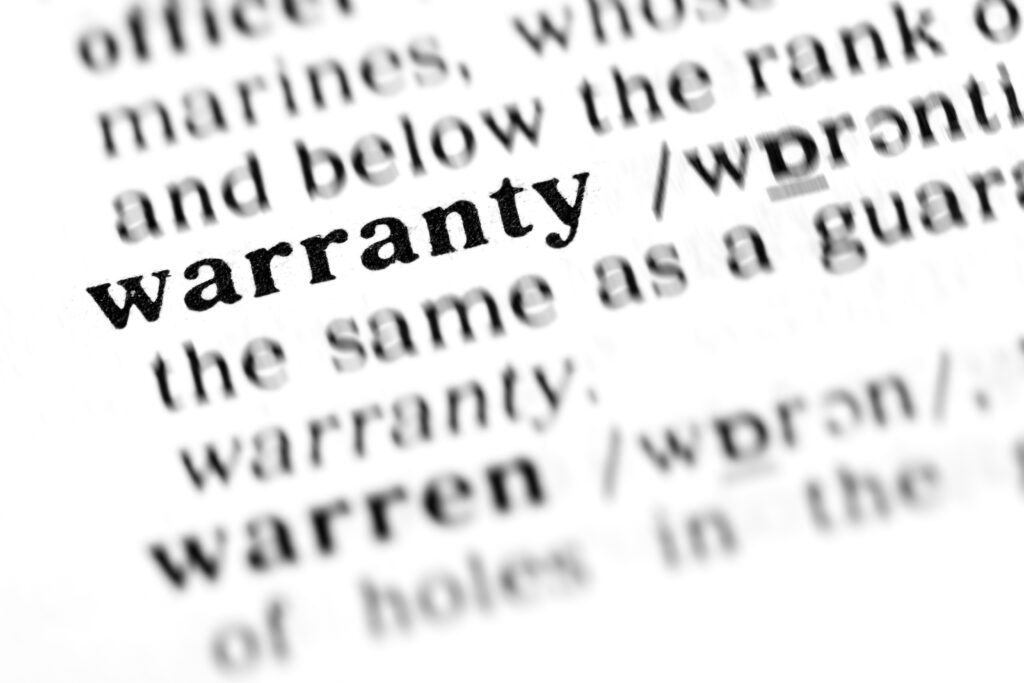 Benefits of Manufacturer's Warranties
Many manufacturers/sellers stand behind their product with a warranty when you make any sort of large item purchase. Manufacturer's warranties are a promise to provide repair, replace, or refund a defective product or components for a specified time.
This promise doesn't mean that your portable rollforming machinery will never have issues. However, warranties help get you back to work even faster when problems occur, and they can save you a lot of money.
They guarantee that as long as you use the machine to the manufacturer's specifications and follow their maintenance guidelines, you can expect your machine to run for a certain amount of time, or in many cases, longer.
So, what are some of the critical benefits of having a warranty?
Quality replacement parts – Any replacement parts you need will come right from the rollforming machine manufacturer, ensuring they are of the same quality and a perfect fit.
Trusted repair and service – With manufacturer's warranties, any repairs you need are more than likely to be quick, done right the first time, and by the experts who made the machine.
Saves money – Unexpected service, repairs, and labor costs can hinder your work and income. Warranties can help alleviate some of those expenses, so long-term, you aren't hurting your cash flow.
Alternatively, warranties are also an excellent way for rollforming machine manufacturers to protect their businesses and customers, as well as set themselves apart from the competition. Here are some reasons why it's good for manufacturers to provide a product warranty:
Develops a loyal customer base – Customers who know they can trust the manufacturer and know they will provide reliable and efficient service, are more likely to do business with them in the future.
Protects both customers and manufacturers – Warranties help companies dictate what they will cover, not cover, and for how long. They also help customers know that they can turn to the company that made it for assistance if they run into any trouble with the product.
Customers know what they are getting – Warranties help spell out what the purchaser can expect with the product and what to do if they ever need repairs or replacement parts.
Provides competitive advantage – Companies who offer a warranty have an advantage over those who don't merely because customers are more likely to choose them due to the peace of mind a warranty provides.
What Are the Different Types of Warranties?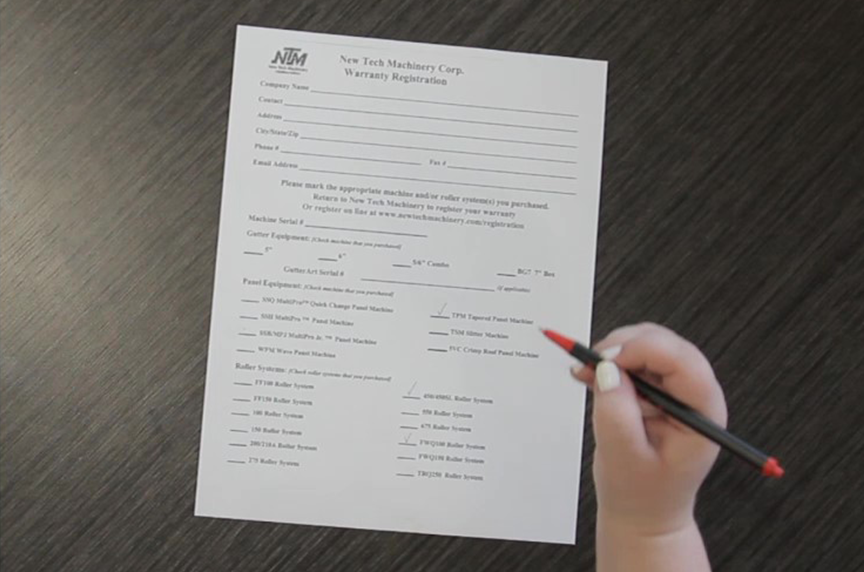 There are two types of warranties: express and implied. According to the FTC, express warranties are "promises or statements that [are] voluntarily made about a product or about [the merchant's] commitment to remedy the defects and malfunctions that some customers may experience." These warranties can be either written or verbal, explicitly offered to customers during a transaction. Federal law only covers written warranties.
Implied warranties are ones that are "unspoken, unwritten promises, created by state law, that go from seller or merchant, to customer." The most common type of implied warranty is the "warranty of merchantability," which states that the product sold will do what it's meant to do, without any defects or problems.
Implied warranties don't ensure that a product will last for a specified period, or that everything that could go wrong with that product falls within that warranty (like misuse, ordinary wear and tear, or improper maintenance).
Written warranties can be "full" or "limited." What's the difference? Well, a warranty is "full" if:
There is no specific limit on how long the implied warranty lasts.
Anyone who owns the product during the warranty period can get warranty service.
The warranty service is free.
The customer has the choice to get a replacement or a full refund of the product if trying to fix it after a reasonable number of attempts is unsuccessful.
Customers aren't required to perform any "duty" to receive service, other than letting the merchant know they need it.
When ANY of the above is not true, then the warranty is "limited." Limited warranties may only cover parts and not labor, require you to turn in a registration card, or pay for labor and postage charges.

---
---
What to Consider When Comparing Portable Rollforming Machine Warranties
While warranties come with most new machine purchases, they may differ on what they offer, cover, and requirements of the purchaser. Warranties may require you to use the machine a certain way, keep up with specific maintenance guidelines, or use proper machine owner best practices.
You'll want to make sure you understand what is being asked of you and your usage of the machine to ensure the warranty doesn't become breached.
Here are some things to keep in mind when comparing warranties:
How long does the warranty last? Make sure you read carefully and understand when the warranty starts as well as when it ends. Also, check for any conditions that may void the warranty coverage.
What parts or repair problems are covered? Read through the warranty to find out what parts or service it covers and if it only covers manufacturer-made parts. Look for conditions that may end up costing you more money like having to ship the parts to the factory for service, or if labor costs aren't covered.
What isn't covered? Most warranties won't cover consequential damage, operator errors, or abuse and misuse.
Who do you contact to get warranty service? Check to see if you need to call the manufacturer of the machine to get service or if you have the option to use an authorized agent. Also, make sure you know if getting warranty coverage is contingent on registering the machine beforehand.
What will a company do if a product fails within the warranty's time frame? Read over the warranty or check with the manufacturer directly to see if they will do repairs, replace the parts, or provide a refund.
Are there any conditions or limitations? Some warranties will provide coverage ONLY if you use the product according to the manufacturer's directions, or machine manual, and perform any necessary maintenance or service.
Portable Rollforming Machine Manufacturer's Warranties
Now that you understand how a warranty works, the different types of warranties, and what to consider when comparing warranties, here's an overview of different portable rollforming machine manufacturers and the features of their warranties.
KWM Gutterman, Inc. Warranty
About the company: KWM Gutterman's founder, Karl W. Minor, Sr. began manufacturing his own line of gutter machines in the '70s, leading to the company's establishment in 1983. It has continued to grow since. Offering an extensive product line of gutter machines and accessories, KWM Gutterman, Inc. manufactures all of their machines at their facility in Rockdale, Illinois.
Select product offerings: KWM Gutterman offers an expansive line of IronMan gutter machines, including:
IronMan 5 Inch and IronMan 5 Inch Junior
IronMan 6 Inch and IronMan 6 Inch Junior
IronMan 5/6 Inch Combo and IronMan 5/6 Inch Junior Combo
IronMan 7 Inch and IronMan 7/8 Inch Combo
IronMan Fascia
IronMan 6 Inch Half Round Gen 2
Warranty information: KWM Gutterman, Inc. offers three-year parts and labor warranty on all mechanical components; and one-year parts and labor warranty on all electrical components. Their IronMan Next Generation Machine has a five-year warranty on electrical components.
Englert, Inc. Warranty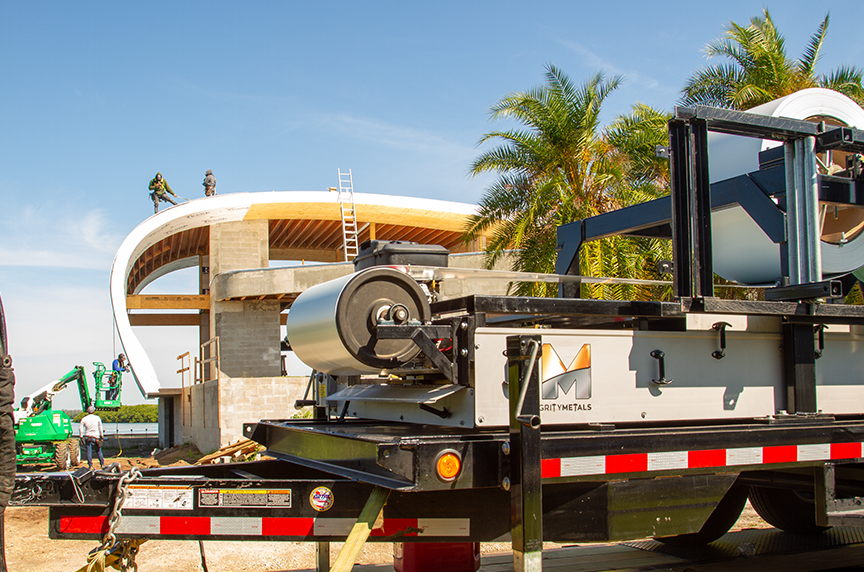 About the company: Herb Englert founded the company in 1966. Located in Perth Amboy, New Jersey, Englert, Inc. has been serving both commercial and residential markets with quality metal building products and services, including metal roofing systems, gutter systems, and on-site roll-forming machines.
Select product offerings: Englert, Inc. offers a wide variety of residential, commercial, and architectural standing seam metal roof and wall panel profiles, panel widths, in-house coil, and finishes. They also supply seamless residential gutter systems, accessories, and on-site roll-forming machines.
Their products include:
Roof panel machines – MetalMan Multi-Panel Roofing Machine, various MetalMan Fixed Panel machines
Seamless gutter machines – RainPro Seamless Gutter Machine, MetalMan 660 6" K-Style Gutter Machine and 770 7" Box Gutter Machine, MetalMan 650 5"/6" Combo Seamless Gutter Machine, MetalMan 555-5 in. K-Style Seamless Gutter Machine, and RainPro Seamless Gutter Machine
Metal roofing and wall panel systems
Metal coil and sheets
Warranty information: Englert, Inc. offers a five-year limited parts and labor warranty on all their gutter and roof panel roll-forming machines. This warranty only applies to those roll-forming machines manufactured by Englert, not on any other machines they may distribute or sell.
Roll Former Corporation Warranty
About the company: Since 1982, Roll Former Corporation has been designing and manufacturing rollforming machinery for companies that require rollforming equipment, including residential, commercial/industrial, agricultural, and trim/accessory machinery. Based in Chalfont, Pennsylvania, they offer a line of over 20 standard machines, and design and develop custom machinery.
Select product offerings: Roll Former Corporation produces a variety of roof panel roll forming machines as well as window/door trim machines and equipment for the standing seam metal roofing industry.
Their products include:
Residential machinery – VS-150, 5V-Crimp, Soffit-12", Decoilers, NSP-1"
Commercial/industrial machinery – SSSP-3, PCM/SS10, CBSC-15, FL105/FL15, Plus 50, SLP-175, SS20A
Trim/Accessory machinery – RTR Recoilers, Decoilers, Quick Hem Machinery, Hot Melt Caulk System, "Stand Alone" Perforation Machine, Cut-To-Length Unit
Post & Frame/Metal Buildings – AG Panel Perforator – Model APP
Power seamers
Warranty information: Roll Former Corporation offers a one-year parts warranty on their roll forming equipment from date of receipt. Warranties do not extend to equipment used under a lease or rental agreement from the original purchaser.
Schlebach Maschinen Gmbh Warranty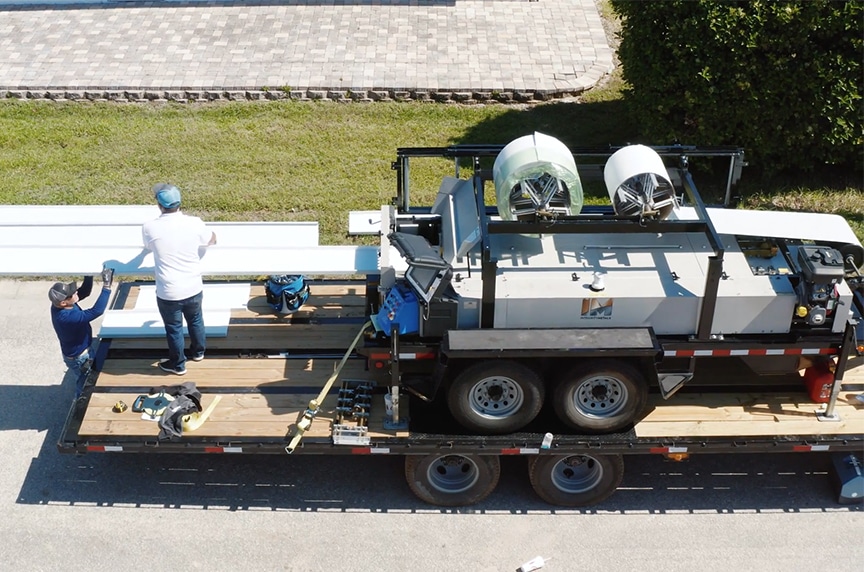 About the company: Headquartered in Friedewald, Germany, Schlebach Gmbh manufactures machines and equipment for standing seam technology. In 1979, manufacturing company Bartolosch acquired the rights to Schlebach, and founded Schlebach-Maschinen Gmbh ("machines for folding technology").
Select product offerings: Schlebach Gmbh offers a variety of standing seam machines and equipment for profiling, notching, folding/seaming, slitting/cutting, bending, and edging/clips.
Profiling machinery – MINI, Standard profiling machines, QUADPRO profiling machines, MULTI profiling machines, Special profiling machines
Notching machinery – KLS, AK-QUAD, UKST, EHA
Folding and seaming machinery – FK1, Universal seaming machine PICCOLO, SPIDER, FLITZER
Bending machinery
Slitting/cutting machines
Edging/clip machines
Warranty information: Schlebach guarantees its products for 12 months from the date of purchase. In Germany and abroad, guarantee services are done by the manufacturer or approved service shop. For those machines made available for trials, the guarantee starts on the date the machine was made available.
Knudson Manufacturing, Inc. Warranty
About the company: Arthur L. Knudson founded Knudson Manufacturing, Inc. in 1957 when he built his first portable gutter machine in his basement. Today, Knudson Mfg., Inc. continues to produce high-quality roll forming machines and equipment for the metal roofing and steel framing industries.
Select product offerings: Knudson Manufacturing offers different metal roofing equipment, including roof roll forming machines, seamers, hand crimpers, and a series of framing machines including:
Steel framing machines – FRAMEMAKER® machines (KFS-1420, KFS-1622, KFD-2025, and KFS-35C)
Roof panel machines – KR-24 Roofing Machine, KR-18 Black Roofing Machine
Seaming equipment – US-9 Seamer and HLS-050/HLS-075 Hand Crimpers
Warranty information: Knudson Manufacturing offers two-year parts warranties on their roofing machines. The warranty applies only to those parts manufactured by Knudson and is only applicable to the original purchaser of the machine.
Final Thoughts
Keep in mind that the more research you do to educate yourself, the more informed of a customer you'll be.
Warranties can be confusing and hard to understand to those new to the industry and legal terms. Now that you have an idea of some of the warranties offered by other portable rollforming machine manufacturers, you can research them, compare what they offer, and ultimately pick the one that best fits your needs.
There's a lot that goes into researching and comparing manufacturer warranties including:
Understanding the different types of warranties
What each manufacturer's warranty covers and doesn't cover
What each company will do if you need service
Knowing if there are any exceptions or limitations that might impact you in the future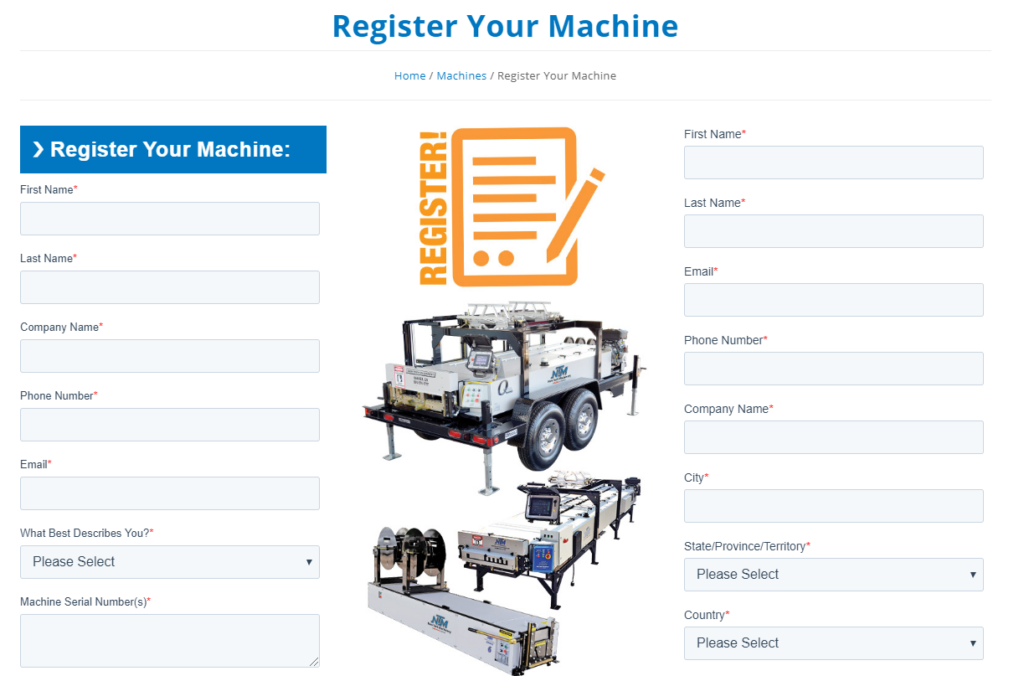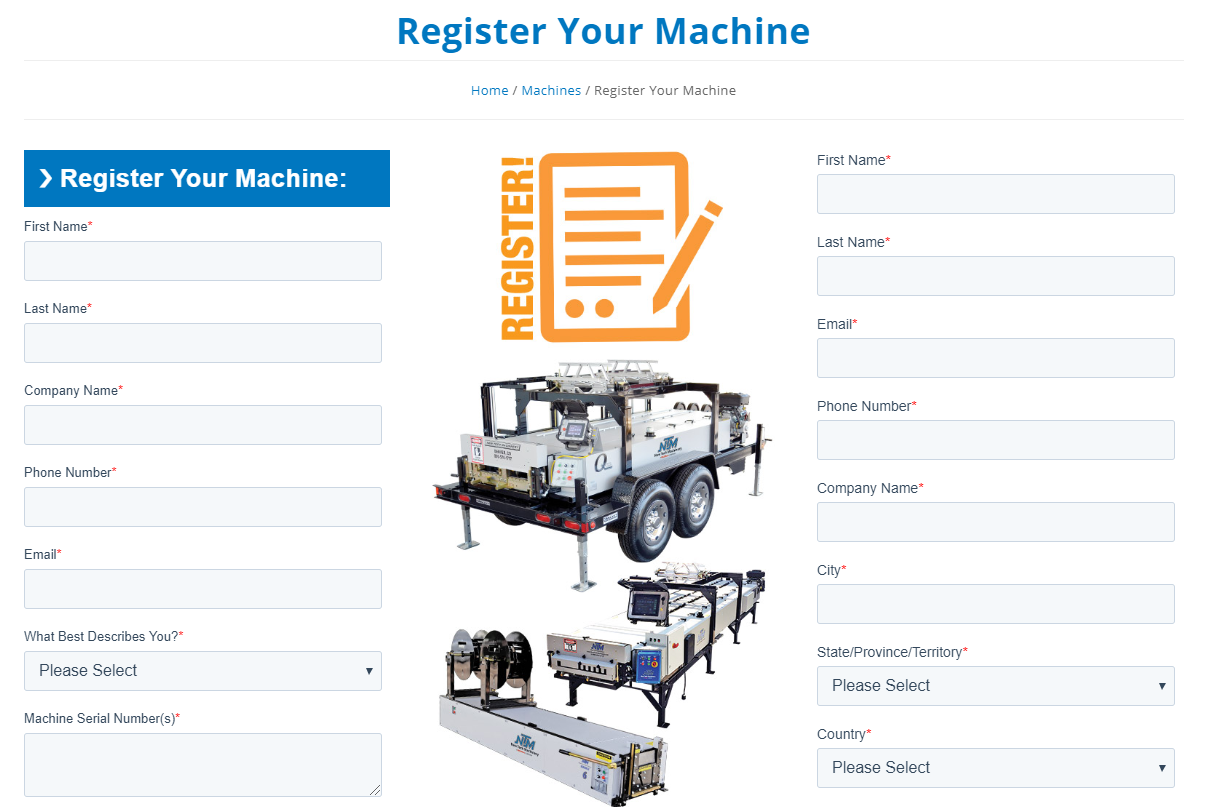 At New Tech Machinery, we know that keeping your portable rollforming machinery running for a long time impacts not only your business operations but also your bottom line. We hope this article helped you understand other portable rollforming machine manufacturer's warranties, but it's also worth noting what warranties we offer with our machinery and equipment.
We back all of our rollforming machines by the industry's best warranties:
Three years parts (including electrical)
Three years labor
Limited lifetime against separation on drive rollers
Whether you're a new machine owner with New Tech Machinery or have been one of our long-standing customers, we provide best-in-class post-sales support on all our rollforming machinery and equipment, including:
Free initial training sessions at our facility in Colorado on all new machine purchases
Portable rollforming machinery and equipment service
Technical support and troubleshooting assistance
Field and on-site machine training (there may be charges with this service)
Videos, articles, and downloadable content available through our Rollforming Learning Center
We are here to answer any questions you may have about our machine warranties or portable rollforming equipment. Contact us today to speak to one of our knowledgeable rollforming specialists.
---