Are you a contractor with a standing seam metal roof operation looking to expand your customer base? If so, a New Tech Machinery (NTM) 5VC-5V CRIMP™ Roof Panel Machine may be the way to go. This 5V crimp metal roof machine produces affordable exposed metal roofing panels for residential and commercial use. Installation is easier than with standing seam, and if customers choose to go the DIY route, it's a quick chop-and-drop job. Also, it's a great option if you're just starting out in the roofing industry, especially in rural areas and in the southeastern U.S.
At NTM, we've been in the roofing business for over 30 years, helping contractors like you build their metal roof, wall panel, and seamless gutter businesses. Our decades of expertise can help you expand your business or get you started.
In this article, we will cover:
Profiles produced by a 5VC-5V Crimp machine
Exposed fastener metal roofing systems
Where exposed fastener metal roofs are popular
The NTM Crimp Roof Panel Machine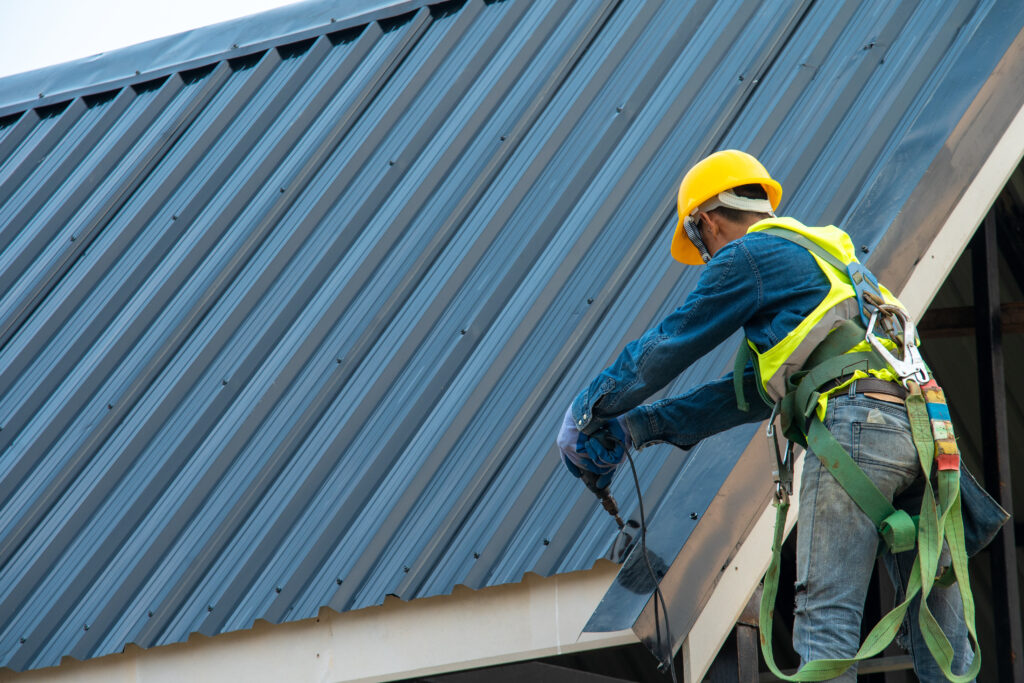 What is a 5V Crimp Roof Panel?
Also known simply as the "5V," a 5V crimp is a simple panel that has inverted V-shaped rises. The rises overlap, and a fastener connects them to the roof deck. These roofs are commonly made with Galvalume®, a steel coated with zinc and aluminum.
What are Exposed Fastener Metal Roof Panels?
Exposed fastener metal roofing is a system where the panels are fastened to the roof. The panel edges overlap with a raised crimp so that the fastener, or screw, goes through both metal sheets and into a strut or roof deck. The name comes from the fact that the fastener is exposed, unlike standing seam panels which hide the fasteners. You can use exposed fastener roofs on a variety of buildings as a cheaper alternative to standing seam.
Standing seam metal roofs are often considered durable, temperature resistant, and provide a sleek, modern appearance as the fasteners are hidden. However, they are more expensive, and installation is labor-intensive, driving the price up even higher over asphalt shingle roofs. In short, not everyone can afford them. This means there is an opportunity to find customers who prefer the lower-cost exposed fastener metal roofs.
Exposed fastener metal roofs offer some advantages. As mentioned, they're generally less expensive. They're easier to install, which further lessens the overall cost. Due to their durability, they stand up to storms and don't require much maintenance. Another benefit is that they can be painted or purchased in a variety of colors. Also, the panels can be wider than the standing seam, so there's less overlap. Because they're customized, you can reinforce them as necessary.
Where Are Exposed Fastener Metal Roofs Used?
You can install exposed fastener metal roofs on about any structure, but keep in mind, they are not going to provide the kind of insulation and protection as a standing seam roof without an underlayment. Therefore, while they have become more popular on houses, they have long been common on agricultural outbuildings.
You'll likely find a standing seam system in many U.S. homes with metal roofing. It looks good, holds up to the elements, and fits in with the styles of most houses. However, in southern states like Florida and Georgia, exposed 5V crimp roofing offers a classic old-time look, known as the Key West Style.
Metal roofs are popular in southern states because they are lightweight, durable, and reflect heat away from the house. 5V Crimp complies with the Florida Building Code structural requirements and has state approval with: Min. 26 ga., 24″ wide through fastened roof panel over min. 19/32" thick plywood deck with fasteners through panel rib (FL #11903.1).
As mentioned, exposed fastener metal roofs have long been used for agricultural structures. The exposed fastener is standard in rural areas on barns, garages, hen houses, and sheds. If your business is in a farming community, exposed fastener roofs will be typical, and a 5V machine may be just the thing. Also, they are used on commercial structures. The NTM 5VC-5V CRIMP can handle most commercial work.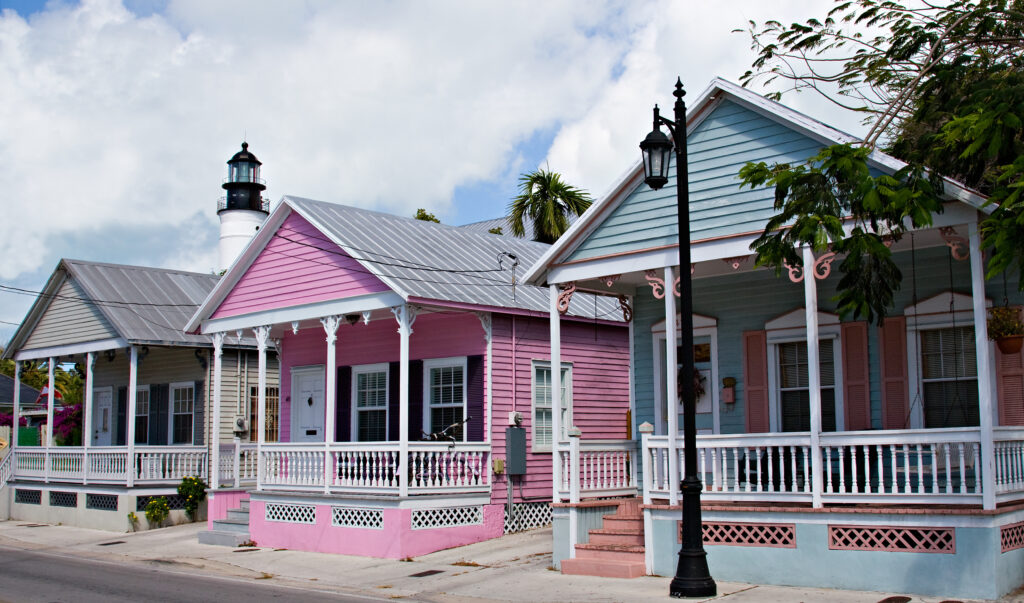 Exposed Fastener Metal Roof Installation
Quality installation is everything when it comes to exposed metal roofs. Most often, the washers deteriorate even while the roof is still in good shape. For that reason, the installation plays a key role. If screws are angled, overdriven, or underdriven, the washer can't do its job. The washer should act as a gasket between the screw and the roof to prevent leakage. Make sure to firmly fasten the screw against the strut or wood framing to keep the washer in place. Craftsmanship, therefore, is vital.
For homes, install 5V Crimp panels against a solid roof deck with a waterproof underlayment like Sheffield Metals' SHARKSKIN® ULTRA and SHARKSKIN® ULTRA SA or Drexel Metals' MetShield® Synthetic. Consult your metals supplier for advice on what underlayment is best for your material.
What Is an NTM 5VC-5V Crimp Metal Roof Machine?
The NTM 5VC-5V Crimp Roof Panel Machine is a portable rollformer designed exclusively for exposed panel roofing. Options include a Quick-Change™ Power-Pack (gas or electric), which means you can take it anywhere. The hydraulic drive and shear make for a simple, clean cut. Plus, the push button RUN/JOG and length-control limit switch makes it easy to operate.
An NTM 5VC-5V Crimp Roof Panel Machine produces metal panel profiles for exposed fastener roofs. The machine produces three profiles in 21", 24", and 24.5" widths, multiple gauges, and various metal types. You can find detailed information on standard features and options here.
The NTM 5VC-5V CRIMP runs these metals:
Painted steel: 30 to 24 gauge (.3mm to .6mm) (painted, Galvalume, coated galvanized)
Painted Aluminum: .027 to .40 (.7mm to 1.0 mm)
Copper: 16 oz. to 20 oz. 3/4 hard (.5mm to .7mm)
You also have plenty of options to make your machine fit specific requirements.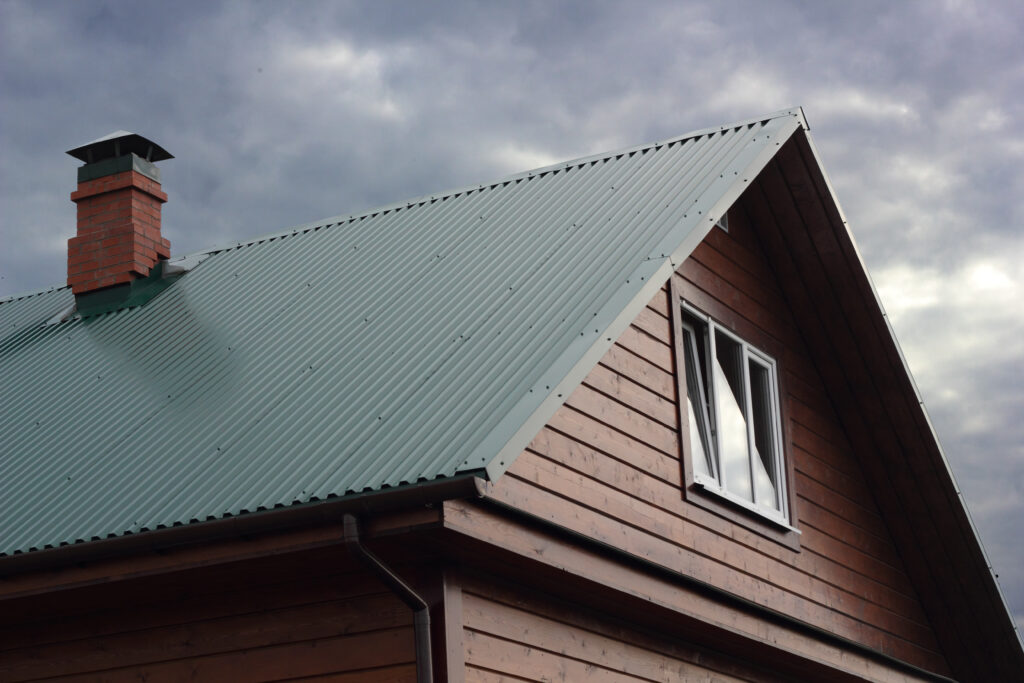 Final thoughts
In 2023, we've seen increased demand for the NTM 5VC-5V Crimp Roof Panel Machine, especially in southern states like Florida, impacted by hurricanes and severe weather. As an owner of a 5V machine, you can help those rebuilding and those looking to install affordable metal roofs on new or existing structures. Depending on your region, 5V may provide opportunities missed by contractors only focused on standing seam metal roofing.
At NTM, we pride ourselves in helping our customers through purchasing machines and accessories, providing on-site and in-house training, ongoing support, and service for owners of NTM portable rollformers. Be sure to check out our YouTube channel and articles to learn more about New Tech Machinery, one of the pioneers of portable rollforming. Please contact us for more information on our 5VC-5V Crimp Roof Panel or any of our other machines. Also, read about What to Know Before Getting a Portable Rollforming Machine Quote from NTM in our learning center.