Why do you need a trailer for your NTM machine? If you've recently acquired an SSQ II™, SSH™, SSR™ Roof Panel Machine, or perhaps a 5VC-5V CRIMP™ Roof Panel Machine or BG7™ Box Gutter Machine, you may be thinking about how you're going to transport it to and from job sites. In this article, we'll delve into seven compelling reasons why you should consider purchasing a New Tech Machinery (NTM) trailer to enhance your roofing operations.
1. Impressive Capacity and Tandem Axles
One of the standout features of NTM trailers is their massive 12,000-pound capacity, coupled with tandem axles. These trailers are custom-designed with strategic reinforcement points to ensure that your valuable machine is adequately supported. This not only promotes balance but also guarantees safe transportation of your equipment, an essential aspect of any roofing business.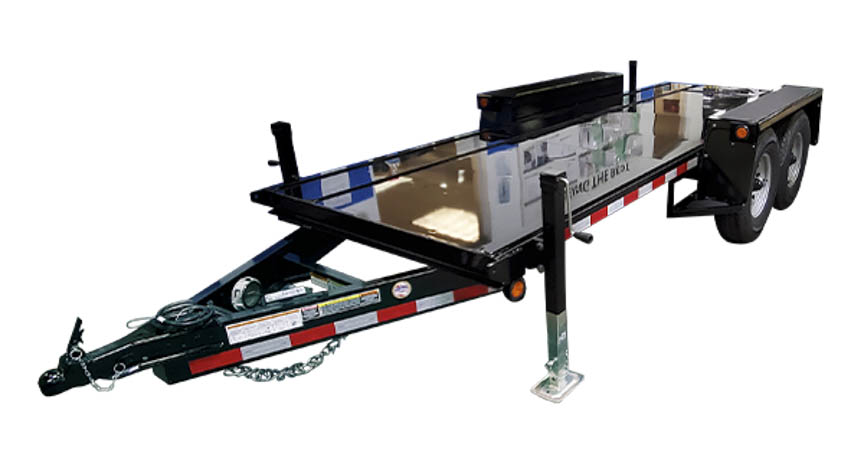 2. Crane Lifting Eyes for Efficient Roof Line Access
Efficiency is key in the roofing industry, and NTM understands this well. Each corner of the trailer is equipped with crane lifting eyes, making it a breeze to lift your machine right to the roof line. This feature is especially beneficial when you're working with longer lengths of panels, saving you precious time and effort in the field.
3. Safety First with Electronic Brakes
At New Tech Machinery, safety is a top priority. That's why our trailers are constructed with safety in mind. These trailers come with electronic brakes and a breakaway kit, ensuring that your machine remains secure during transportation. You can have peace of mind knowing that your investment is well-protected.
4. NATM Compliance for Business Owners
For business owners, ensuring that your equipment is safe and compliant with industry standards is paramount. NTM trailers are NATM (National Association of Trailer Manufacturers) compliant. This certification demonstrates our commitment to producing high-quality and safe trailers for your roofing needs.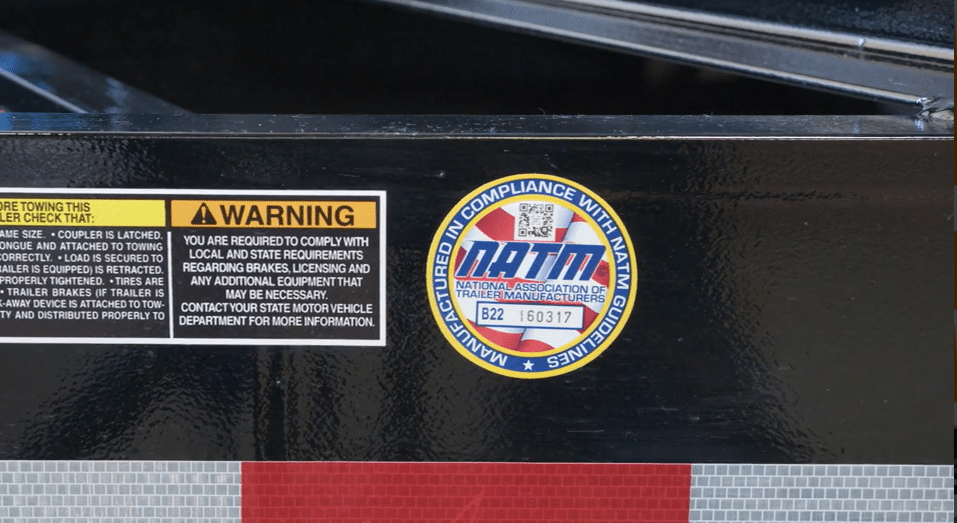 5. Keeping the Job Site Tidy
A tidy job site is not just about aesthetics; it's also about efficiency and safety. NTM trailers are designed with strategically placed metal scrap trays at the exit ends of the machine. These trays capture metal scraps produced during shearing, helping you maintain a clean and organized work environment.
6. Perfectly Balanced Design
Safe transportation of your valuable roofing machine is vital, and NTM has taken this into account. Our trailers are designed to be perfectly balanced, ensuring stability on the road. With a loaded tongue weight of only 750 pounds, you can confidently transport your equipment without worry.
7. Reliable Stabilization with Drop Foot Jacks
To further enhance stability and ease of use, NTM trailers are supported by four drop foot stabilizing jacks, one at each corner of the machine. These jacks provide reliable support during loading and unloading, making the process smoother and safer.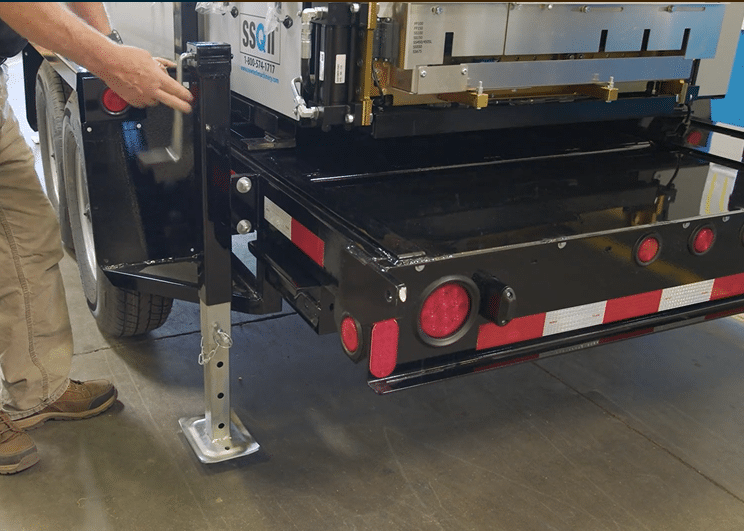 Final Thoughts on NTM Trailers
Investing in an NTM trailer for your roofing equipment is a wise decision that offers numerous benefits. From impressive weight capacity and efficient roof line access to a strong focus on safety and compliance, these trailers are purpose-built to enhance your roofing operations. So, if you're in need of a reliable trailer to transport your new roof panel machine, reach out to an NTM account manager for a quote, or to learn more about our quality metal roof, wall panel, and gutter machines.
With NTM trailers, you're not just buying a trailer; you're investing in the success and safety of your roofing business.