Thanks to the growing demand for metal siding in commercial construction, New Tech Machinery's (NTM) WAV™ Wall Panel Machine is back on the market with some exciting enhancements. The WAV, now equipped with NTM's UNIQ™ Automatic Control System, has improved safety features, a user-friendly interface, and increased reliability. In addition, it features cutting-edge electronics and software, a Variable Frequency Drive (VFD) for superior performance, and innovative cover sensors with LEDs for enhanced safety.
New Tech has been building rollformers for over three decades, starting with the SSP Roof Panel Machine, which became what is now the SSQ II™ Roof and Wall Panel Machine. NTM also manufactures the SSR™ MultiPro Jr Roof Panel Machine, SSH™ MultiPro Roof Panel Machine, the 5VC-5V™ Crimp Machine, and the Mach II™ 5", 6", and 5"/6" Combo Gutter Machines. Known as an innovator of the polyurethane drive roller, all our machines are based on quality engineering, hand-crafted parts and assembly, and high performance.
Get ready to learn more as we dive deeper into the WAV advancements and discover why the WAV Wall Panel Machine is a one-of-a-kind for wall panel fabrication.
Used primarily for commercial and industrial buildings, the WAV machine can fabricate panels up to 150' per minute with electric power, or 75' per minute with gas. The WAV is hydraulically driven, using 24 polyurethane drive rollers. It runs 22- or 24-gauge steel and .032 to .040 aluminum (WAV-16-4 Profile only). Offering six profiles, it can form 16", 12", or 8" WAV panels. The WAV comes standard with a hydraulic shear and 16 HP gas engine and/ or 460V 3-phase electric power motor.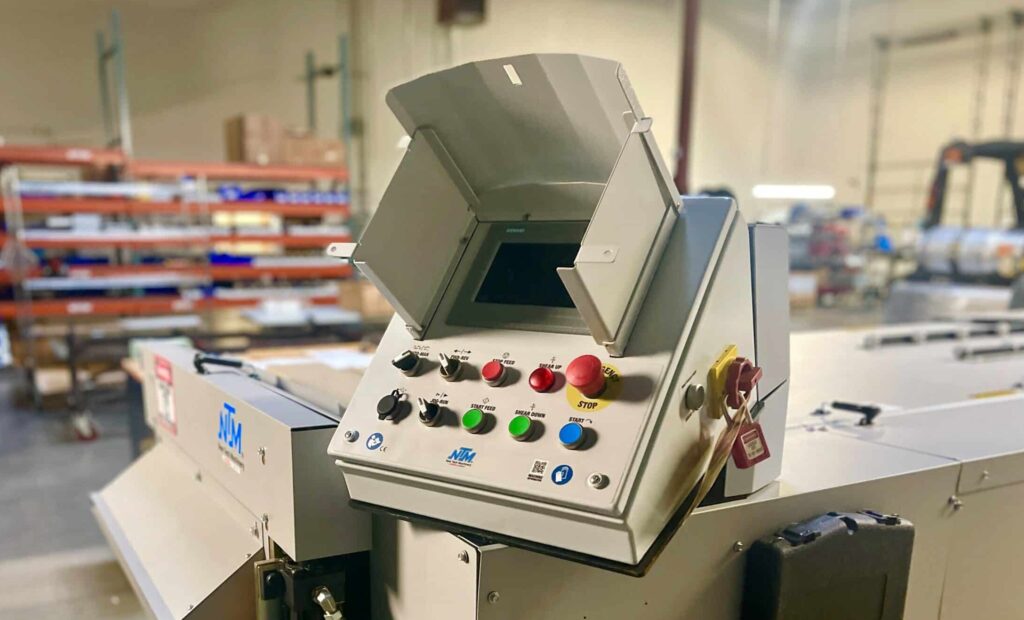 UNIQ™ Automatic Control System
One standout feature of the enhanced WAV machine is the UNIQ Automatic Control System. Unlike traditional control systems that are separate from the machine, the UNIQ Controller is integrated directly into the frame. This integration not only makes the machine more compact but also eliminates the need for a separate box that must be removed during transport. This adds convenience and reduces the risk of damage during transit.
The UNIQ controller offers several advantages, including a user-friendly interface with an easy-to-read screen even in bright sunlight. This feature greatly enhances the operator's experience, ensuring efficient control and monitoring of the machine. The UNIQ controller also has a USB port for software updates and to upload or download a cut list.
The UNIQ controller features a coil calculator for estimating the amount of material you have, job and entry functions, and machine settings. The USB port makes program updates easy and allows you to import a 600-panel length cut list and export final project specifications. The UNIQ Controller allows you to tell the WAV the exact length and quantity of the panels, and controls the machine's drive and shear.
Moreover, the UNIQ Controller comes equipped with troubleshooting features that help identify and resolve issues quickly, minimizing downtime and increasing productivity. However, it's important to note that the UNIQ Controller cannot be retrofitted to older WAV machine models, making it a unique feature of the latest models.
New Electronics and Software: Power and Efficiency
The WAV machine's new electronics and software represent a significant leap in performance and energy efficiency. The introduction of the Variable Frequency Drive (VFD) ensures that the machine operates reliably, even in hot conditions. Additionally, the VFD allows for precise speed control, resulting in improved energy efficiency and long-term cost savings.
Another innovative addition is the new cover sensors with LEDs. These sensors identify which cover is out of place so that the operator can secure it properly. Otherwise, the machine won't run on the automatic option.
Improved Frame Design: Faster Setup and Enhanced Durability
The WAV machine's frame design has been upgraded to offer faster setup and improved alignment to components and pieces. This enhancement streamlines the manufacturing process, saving valuable time and increasing accuracy.
Improved Guide Bars and Forming Sets: Precision and Alignment
The WAV machine now features improved guide bars and forming sets. This results in better alignment during panel fabrication, thanks to the addition of guide bars and guide wheels. Furthermore, precision machining of the blocks that secure the guide rollers to the rails ensures superior alignment, enhancing the overall quality of the wall panels.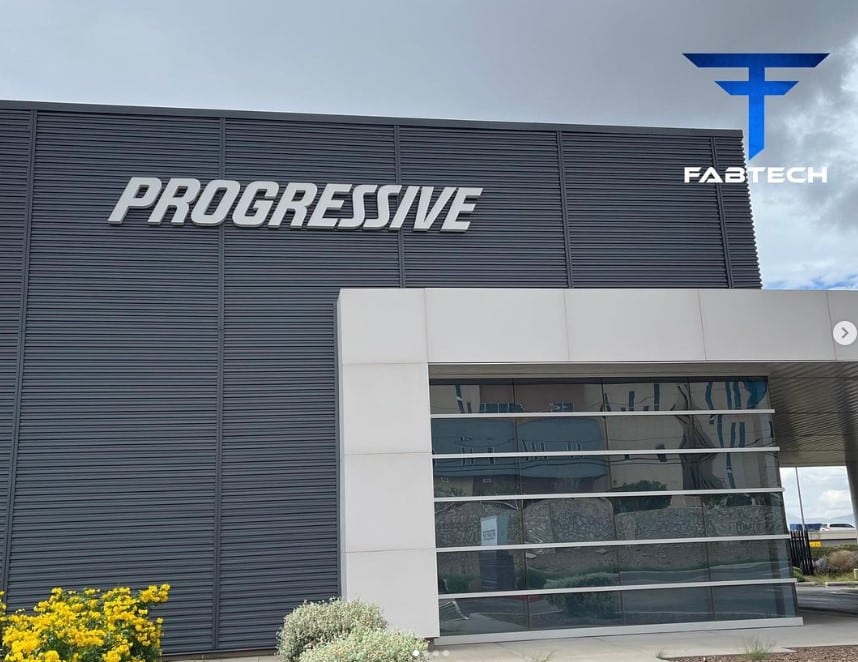 Required Field Service: Hassle-Free Setup and Training
To ensure that your WAV machine operates at its best, New Tech Machinery requires professional field service for offloading, setup, and training. This service is included in the price of the machine for customers based in the continental U.S. It's the fastest and most effective way to get your machine into production, ensuring optimal performance from day one.
Supported Profiles
The WAV machine supports six profiles, providing versatility to meet various project requirements. Two 16″ profiles with 4 ribs, available with either a flange or clip, can handle 24 gauge and 22 gauge grade 50 steel or 0.032″ or 0.040″ aluminum. Additionally, two 12″ profiles with 1 rib and two 8″ profiles with 1 rib are available for 24 ga and 22 ga grade steel. It's important to note that aluminum is not recommended for the 12″ and 8″ profiles.
Trailer Configurations
For stable and effective operation, the WAV machine must be mounted on one of New Tech Machinery's three trailers with an overhead reel rack or on an NTM stand. These configurations ensure that the machine remains properly aligned and ready for action.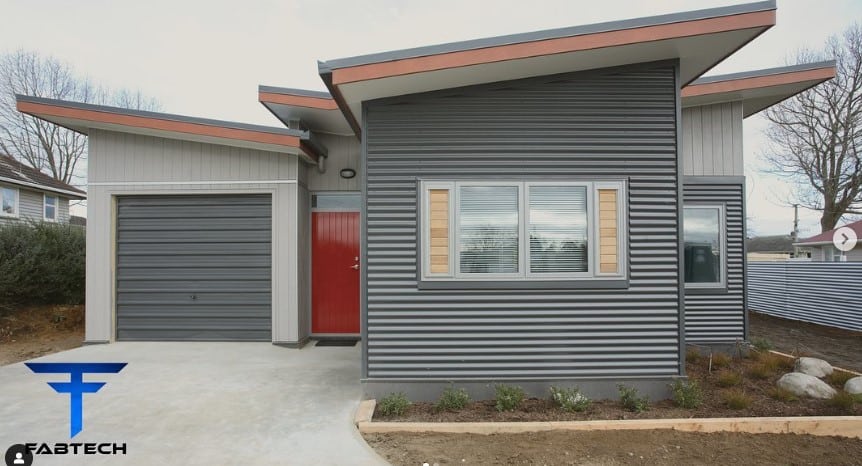 Final Thoughts on the WAV Panel Machine
The UNIQ Controller, new electronics/software, and other new features improve what was already a unique and high-performing machine for metal wall panel fabrication. Offering increased safety, reliability, and energy efficiency, the WAV machine is designed to meet the growing demands of commercial and industrial construction projects.
The WAV starts at $195,000, depending on configuration. With your own WAV panel machine, you'll pay a fraction of what you'd spend on prefabricated panels per linear foot. Depending on the size of the jobs, the machine can quickly pay for itself.
Reach out to our account managers for a quote, or to learn about any of our metal roof, wall panel, or gutter machines.