When it comes to portable rollforming, the NTM SSQ II™ MultiPro Roof and Wall Panel Machine stands out as a versatile all-in-one option. However, with a starting price of $76,000, you'll want to evaluate its functions against your operational needs to justify the cost. In this review, we'll dive into the SSQ II MultiPro Roof and Wall Panel Machine's features and capabilities, and help you figure out if it's the right fit for your operation.
At New Tech Machinery (NTM), we're committed to providing our customers with the information they need to make the right machine-buying decision, which includes listing the prices of all NTM machines on our website. You'll never have to fill out a form or make a call to learn the costs of our machines.
In this article, we'll cover:
• SSQ II Features
• SSQ II Quality
• What operation is the right fit for the SSQ II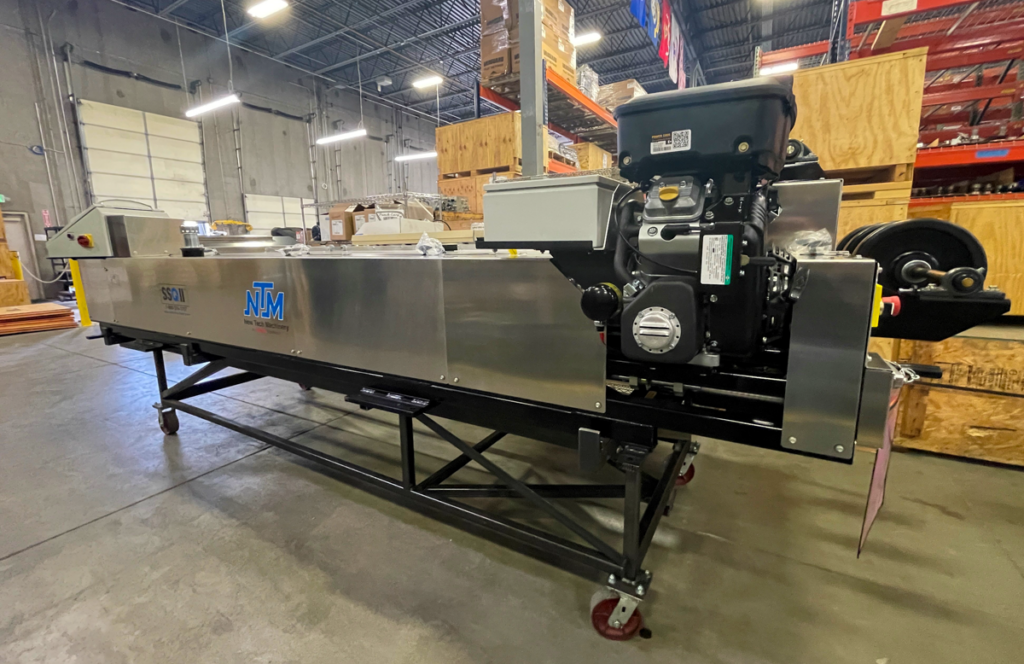 The SSQ II MultiPro Roof and Wall Panel Machine
The SSQ II MultiPro Roof and Wall Panel Machine is a cutting-edge piece of equipment designed to produce high-quality metal roof and wall panels. Engineered with precision and efficiency in mind, the SSQ II enables operators to make panels at a maximum rate. Additionally, the SSQ II offers safety features and protective covers not often found on other rollforming machines.
SSQ II MultiPro Versatility
One standout feature of the SSQ II MultiPro Roof and Wall Panel Machine is its versatility. It can produce up to 16 different roofing and wall panel profiles–more than any portable rollforming machine available today. This adaptability broadens your market and eliminates the need for additional machines, giving you the advantage of providing multiple services to a variety of customers. The SSQ II also offers the optional UNIQ® Automatic Control System, with computer functions that allow you to automate your machine's operations, saving you time and labor.
SSQ II MultiPro Efficiency
Efficiency is crucial in the roofing and wall panel industry, especially when you have multiple jobs lined up. The SSQ II MultiPro is designed to maximize efficiency with advanced technology and automation features. It can run roof panels at speeds of up to 75′ per minute (23m/min), resulting in cost and labor savings and increased profitability. Also, the SSQ II allows for quick profile changeovers, with one person able to change the tooling in 45 minutes or less.
SSQ II MultiPro Power
The SSQ II offers a choice between a gas or electric Quick-Change™ Powerpack. If you're working remotely, the gas engine will save you the trouble of transporting a generator from one job to another. The Quick-Change power pack also allows for easy changeover from gas to electric for reduced noise and elimination of exhaust fumes when using the machine in-plant or enclosed area. The second power pack is available as optional equipment for the SSQ II.
SSQ II MultiPro Profiles
The SSQ II MultiPro can run 16 roof and wall panel profiles, including mechanical seam, snap-lock, and T-panel standing seam profiles, as well as flush wall or soffit and board and batten siding profiles. The SSQ II comes standard with one profile and one pair of bead, pencil, striation, or V-rib rollers. Most profiles include clip relief rollers to prevent fastener heads from pushing up against the bottom side of the panel and creating distortion or "oil canning."
SSQ II MultiPro Engineering
The SSQ II MultiPro Roof and Wall Panel Machine delivers consistent and accurate panel profiles. Its precision engineering minimizes errors and rework, ensuring high-quality results. NTM machine specialists individually hand craft, calibrate, and rigorously test each NTM machine prior to shipment.
SSQ II MultiPro Durability
The SSQ II is a workhorse capable of meeting heavy production demands. It is built to withstand rugged conditions and severe weather, which is the reason NTM machines have been used on every continent, including Antarctica. That said, we recommend sticking to a regular maintenance schedule and storing your machine properly. Also, follow all machine recommendations to protect your warranty. With proper maintenance, the machine can last 20-30 years or more, as the first NTM roofing machine built in 1991 is still in service today!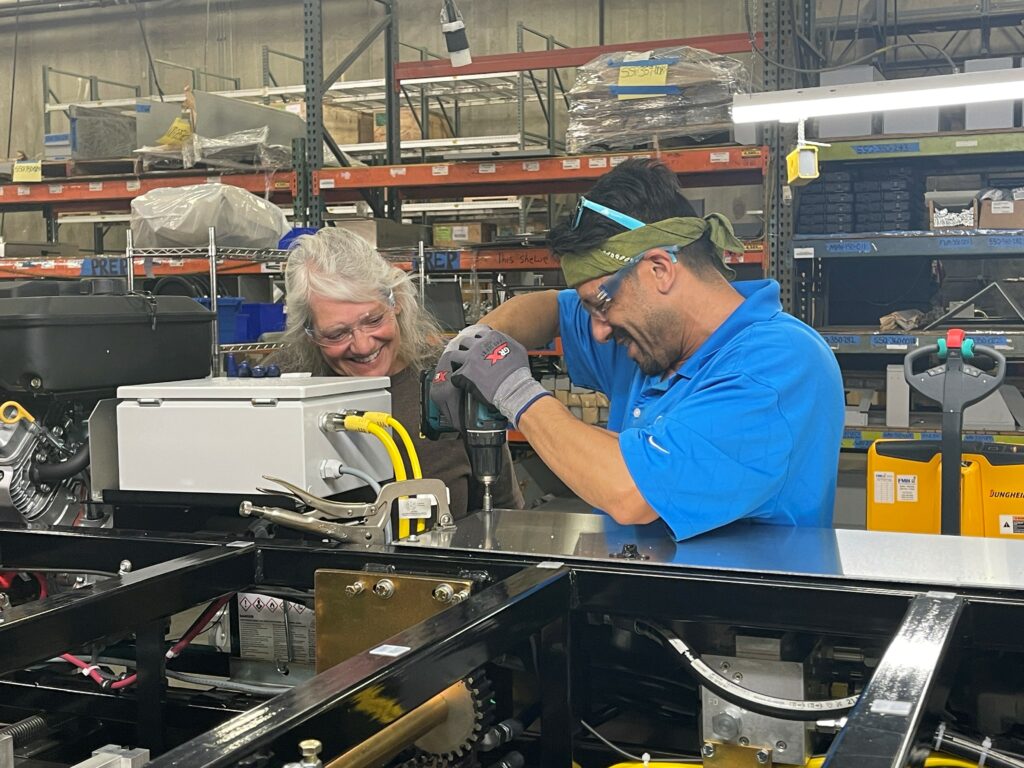 SSQ II MultiPro Safety Features
The NTM SSQ II Roof and Wall Panel Machine is equipped with safety features to help protect operators from injury. While the machine ensures safe operations, it's essential for operators to follow the safety instructions provided in the SSQ II machine manual.
Aluminum covers surround the rollforming area of the machine, helping to prevent operators from coming into contact with the moving rollers. If the covers are not on the machine, it will run in manual/ maintenance mode. Under normal operations, the covers should always be on the machine for safety.
The emergency stop button will stop the machine immediately when pressed. The red stop button is located on the control box and at the entry end of the machine.
The Panel Recognition Proximity Sensor will prevent the machine from running another panel if the last panel hasn't been removed from the run-out table.
These safety features help to make the SSQ II a safe machine to operate. Operators should always follow recommended safety practices to prevent any injuries from occurring.
SSQ II MultiPro Pre-configured Packages
Rather than purchasing options separately, NTM offers in-plant and portable packages for SSQ II machines.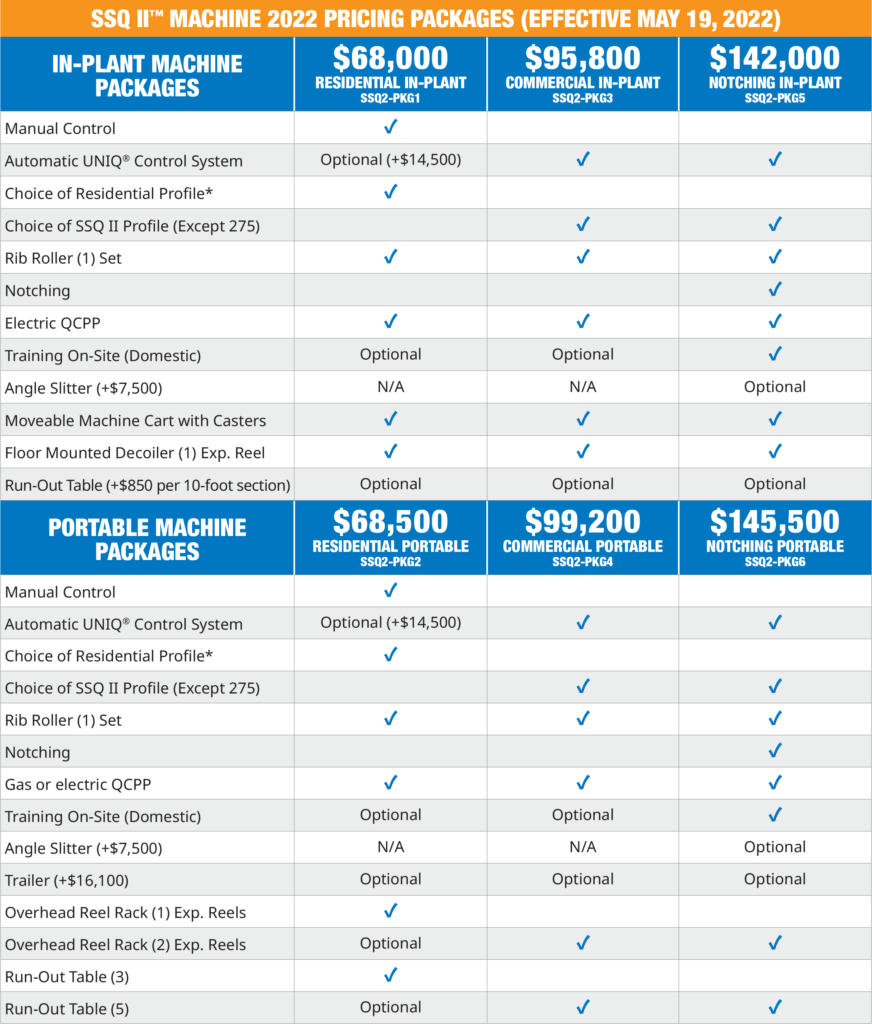 Unique features of the SSQ II MultiPro
• Produces both roof and wall panels
• Runs up to 22-gauge material (profile dependent)
• Push-button RUN/JOG controller or UNIQ® Automatic Control System upgrade*
• Runs 16 roof and wall panel profiles
• Quick-Change™ Power Pack (gas or electric)
• Choice of Quick-Change™ Profile Roller System
• Advanced safety features
• Easy panel profile changeovers
• Hydraulic drive with 16 polyurethane drive rollers
• Hydraulic adjustable shear featuring hardened tool steel dies and blades with Panel Recognition Proximity Sensor
• Angle cutting and notching functions**
• 3-year limited warranty with lifetime drive rollers warranty against separation and forming roller warranty against wear
• Customer support by machine specialists
*The UNIQ Automatic Control System can be purchased as an upgrade for $14,500
**Notching is included with the SSQ2-N for a retail cost of $121,000. The optional angle cutter is sold separately for $7,500. The UNIQ Control System is required for operation, which must be purchased separately.
SSQ II MultiPro Materials Formed
• Painted Steel: 28 ga. to 22 ga. (0.4mm to 0.8mm) (painted, Galvalume, coated galvanized)
• Painted Aluminum: .027" to .040" (0.7mm to 1.0mm)
• Copper: 16 oz. to 20 oz. 3/4 Hard (0.5mm to 0.7mm)*
• Terne Coat Stainless: 26 ga. (0.5mm)*
*Notching is not recommended with copper or terne coat.
SSQ II MultiPro Machine Operations Training
NTM offers comprehensive training sessions free to all new NTM machine owners in our plant in Aurora, Colorado. Operators learn different types and grades of material, SSQ II components and mechanisms, machine operation and maintenance, and best safety practices. NTM offers free training to new machine owners only. Training is available for older machines at an hourly rate.
SSQ II MultiPro Customers
While the SSQ II MultiPro Roof and Wall Panel Machine offers exceptional capabilities, smaller-scale roofing businesses or those with less demand for metal roof panels may find the starting cost of $76,000 not worth the investment. Therefore, evaluating your production needs, available budget, and projected return on investment is crucial.
If you see your business expanding into commercial work, the SSQ II will allow you to produce commercial panel profiles that NTM's smaller machines can't produce, such as SSQ200/210A and SSQ675 profiles, as well as any wall panel profiles.
Who Needs the SSQ II MultiPro
The SSQ II MultiPro Roof and Wall Panel Machine is ideal for roof and wall panel businesses operating full-time on commercial or large-scale residential projects. Depending on the size of the project, the machine could pay for itself after just a few jobs. Also, the resale value is high, so if you decide to sell, you'll likely recover a good part of your investment. Resale value is another reason to keep your machine well-maintained and stored properly.
The SSQ II is a good fit for the following work:
• Finished panel work producing panels for installers (running panels in-plant)
• End-user production and installation
• Large-scale chop-and-drop operation (running panels on-site)
• Large residential projects
• Commercial jobs
Who Doesn't Need the SSQ II MultiPro
Small roofing operations or part-time contractors primarily working residential or light commercial jobs may find the SSQ II's capabilities excessive. In such cases, a smaller machine, like the NTM SSH™ MultiPro Roof and Wall Panel Machine or SSR™ MultiPro, Jr. Roof Panel Machine, will do the job. You can also compare our three machines.
If you plan to grow your business, the SSQ II MultiPro can support your development as a metal roof and wall panel contractor. We like to think that the SSQ II develops as you develop. It has so many features and capabilities that few users reach the end of its potential. Our customers sometimes expand their operations, and the SSQ II accommodates the increasing work demands and offers them the flexibility to run a variety of panel profiles.
Final Thoughts on the SSQ II MultiPro
As we've discussed, whether the SSQ II MultiPro Roof and Wall Panel Machine justifies its price depends on your production needs and the growth trajectory of your operation. For established contractors with a consistent demand for metal roof and wall panels, the machine's efficiency, versatility, and precision can lead to increased productivity, reduced labor costs, and greater profitability. Purchasing a smaller machine may be more sensible for smaller operations or those with lower production needs.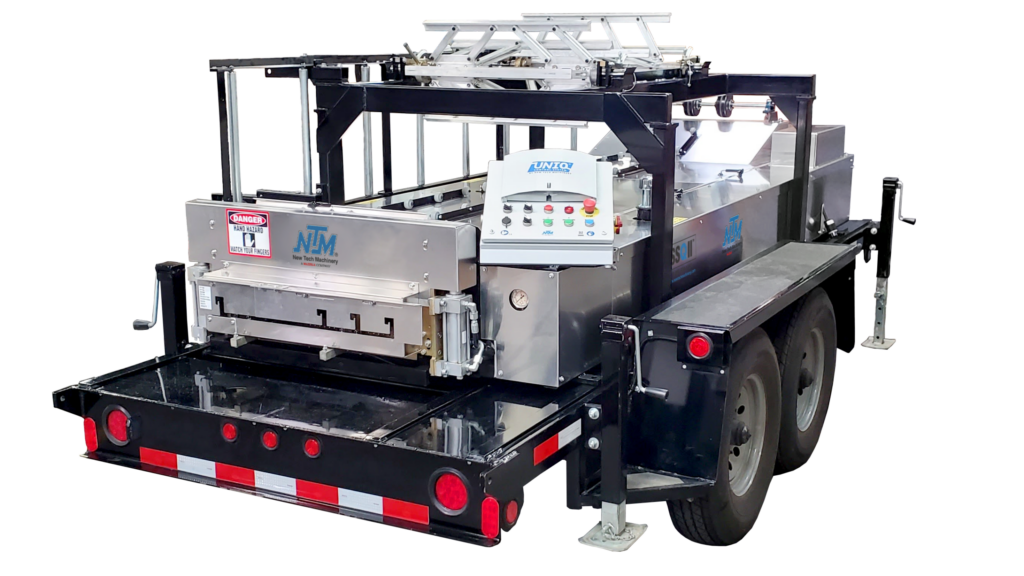 The New Tech Machinery SSQ II MultiPro Roof and Wall Panel Machine is an impressive piece of technology designed to enhance metal roof and wall panel production. Assess your specific needs, production volume, and budget constraints to decide whether the starting cost of $76,000 is justifiable. It's essential to weigh the long-term advantages against the initial investment to make an informed decision about introducing this advanced machinery into your operation.
Please take the time to research your needs and educate yourself on the machine and its available options before asking for a quote, or contact one of our knowledgeable account managers to discuss your needs in more detail. Visit our Learning Center for informative articles and videos.
For more information about the SSQ II MultiPro*, or any NTM machine, or for a formal quote, contact us. For financing information, visit our financing page to learn about our financing partners.
*The SSQ II MultiPro delivery time is currently about 20 weeks. Lead time is updated weekly on the homepage of our website.