If you're considering purchasing your first portable rollformer, one of the first questions you may ask is: how are lead times calculated when buying a portable rollforming machine? Although lead times vary across all products, and industries, there are certain things to know about lead times that can help you get the portable rollforming machine for your metal roofing or gutter business when you need it.
At New Tech Machinery (NTM), we're often asked about lead times and how long it will take for a client's machine to be ready for shipping. By explaining why lead times can change and how New Tech Machinery calculates lead time, we hope to ease some initial stress when waiting for your portable rollforming equipment and allow you to prepare your business and employees through rollforming and industry education.
In this article, we'll talk about:
How New Tech Machinery determines lead time
Factors that may affect lead times
Ways to prepare your business and employees and expand your portable rollforming knowledge during production
---
---
How Does New Tech Machinery Determine Lead Time?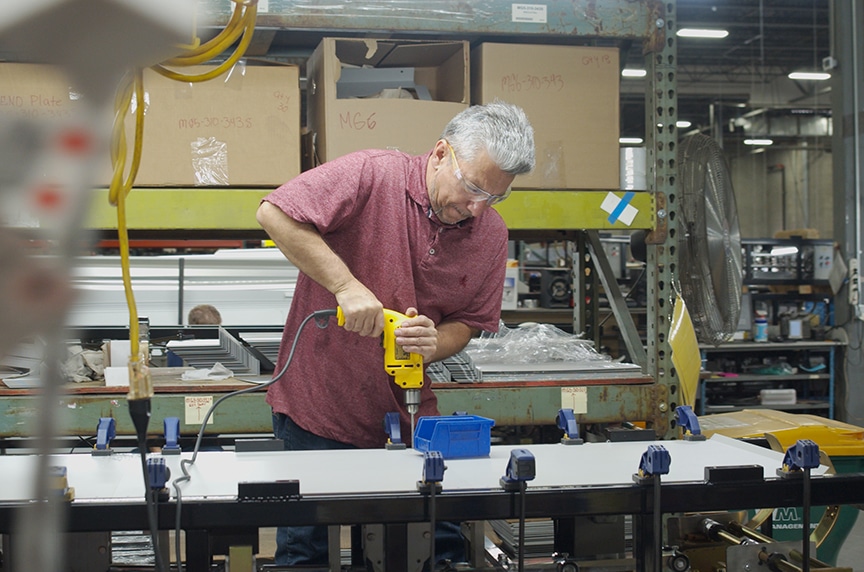 Whether you receive a quote or talk with one of our Account Managers, the lead time for your portable roof panel machine or seamless gutter machine indicates the time from when the Sales team receives your deposit to when your equipment is completed in production. The lead time DOES NOT include the time it takes to ship your machine to you.
Once your machine is ready for production, the Sales team will reach out to collect any remaining balances due, and will provide you with updates on estimated completion times.
From a capacity standpoint, lead times refer to how many machines the Production department can put together per week with a full labor force. The lead time provided to customers is just an estimate and is subject to change based on different factors, including:
Current manufacturing capacity
How many people are working at any given time
Current number of machine orders
To find the current lead times, the team takes the number of machine or accessory orders logged divided by the current weekly production capacity. For example, if the current backlog was 84 machines and production of roof panel machines was six per week, you would get the following lead time:
84 roof panel machines in backlog ÷ 6 roof panel machines = 14 week lead time
Lead times may vary, depending on other orders received around the same time as your order, and before you send in your deposit and purchase order or your signed quote. Understanding the current lead times when you purchase an NTM portable rollforming machine is important for various reasons:
It allows you to build a plan for upcoming metal roofing or gutter bids and projects.
You can plan your payments ahead of time if you choose to buy outright or finance your equipment from one of our partners, or your own bank or finance company.
It lets you ensure you've secured the necessary cash or payment or acquired financing before your machine ships.
Check out the New Tech Machinery website, or talk to an Account Manager, for a current estimate of lead times.
What Factors Make Lead Times Longer?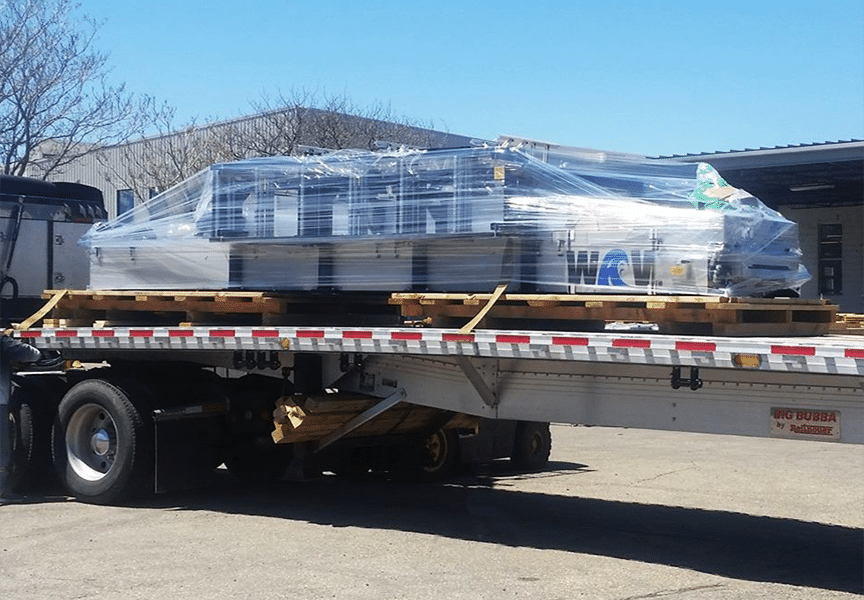 All industries, businesses, and customers faced unprecedented challenges in 2020 and beyond, so longer lead times were a challenge for many companies.
What factors can affect lead times or make them longer?
Increase in pricing or limited availability of specific products and materials
Types of machines ordered or machine configuration
Higher demand for machines or machine parts
Availability of labor or workforce shortages
Timing of machine orders
Delays in shipping rollforming equipment orders and materials
Unpaid balances on sales orders
Reduced parts inventory or not having the right parts in stock
If you know that the lead time for the portable rollformer you want is long, understanding some of the more ideal times to buy equipment could help.
When looking at the best time to buy a rollforming machine, consider:
Your off-season or when you typically have a slower workload of projects: This is a great time to look at expanding your business, balancing purchasing a machine with your budget, or adding upgrades to your equipment.
Taking advantage of the Section 179 tax deduction: If you purchase or finance qualifying equipment, portable rollforming machines included, and put it into service before the end of the tax year, you can deduct the full purchase price from your gross income.
Current and future projects: Obviously, you want to get the right portable rollforming machine for the projects you are planning on doing, whether that's residential or commercial work. But you also want to take into account the future of your business. If you see yourself getting into commercial work, or installing metal wall panels, you'll need a machine that's capable of producing those profiles. It's better to get the machine you need initially, instead of waiting when prices may go up and backlog and lead times increase.
Final Thoughts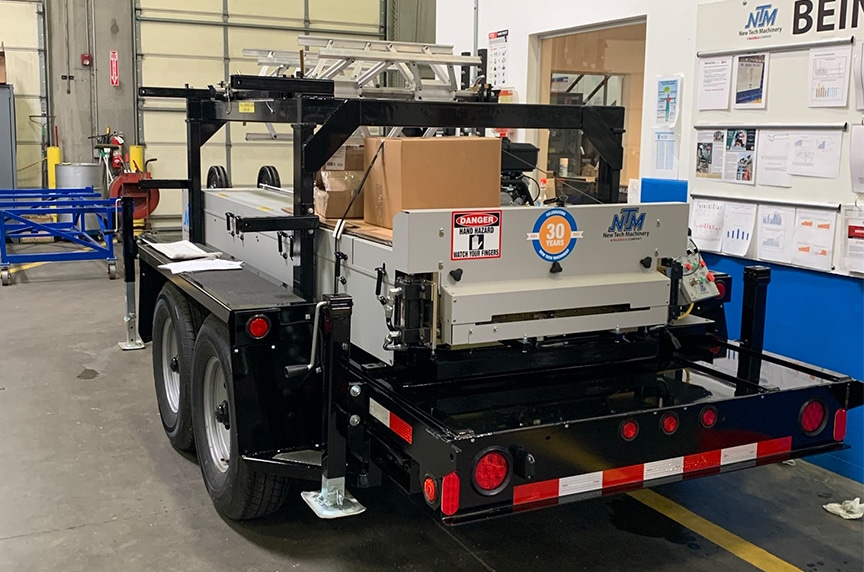 While lead times can be challenging to navigate across all industries, understanding how NTM calculates lead times for customer orders, and why lead times can change, can help prepare your business and projects as you purchase a new portable rollforming machine.
If you're looking for ways to prepare your business or become more familiar with portable rollforming while waiting for your order, consider the following:
Research your market and become familiar with the industry needs (profiles, competition, coil suppliers, etc.) in your area.
Visit local roofing associations for classes and resources in various aspects of the industry, like machine operation, industry trends, or best business practices.
Talk to different material suppliers (coil, roofing accessories, gutter accessories, etc.) to learn what you need for your business, their current lead times, and the product demand. Then, you can either find alternatives for the products you're looking for or explore other options that may work just as well.
Check out the Rollforming Learning Center for educational content to expand your knowledge on portable rollforming equipment, safe machine operation, and maintenance.
Consider buying a machine right away if you know you need a new one for a project or see that industry or market conditions are changing. Or consider maintaining your rollformer or upgrading your machine with new accessories or profile options.
At New Tech Machinery, we're here to help make your experience purchasing a machine as easy as possible and answer any questions you may have about current portable rollforming equipment lead times or pricing. Talk to one of our knowledgeable Account Managers or team members today!
---
---