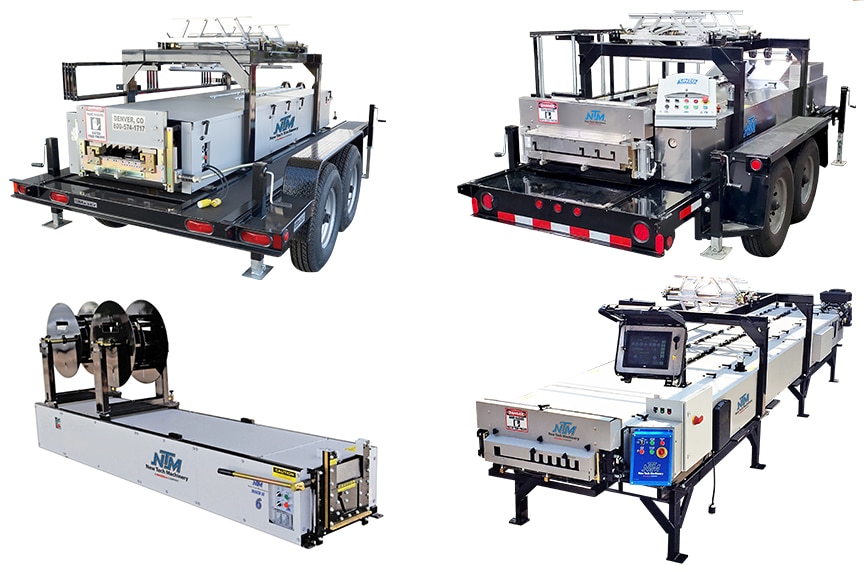 If you're considering purchasing a portable rollforming machine, you may have noticed that lead times are longer than usual. However, don't let this dissuade you from making the investment in one for your metal roofing business.
Long lead times are common across many businesses, not just at New Tech Machinery (NTM). We get this question a lot when talking with clients who want to buy a new machine: "How long is the lead time for a new portable rollforming machine?" or "Why is the lead time so long?"
To help explain the challenges the manufacturing industry (among others) is facing, we want to discuss what can affect lead times and how you can prepare your metal roofing or gutter business for longer lead times.
In this article, we'll talk about:
What is lead time as it applies to manufacturing and New Tech Machinery
Factors that affect lead time
What longer lead times mean for anyone in metal roofing or gutter businesses
How you can prepare for longer lead times
What Is Lead Time in Portable Rollforming Manufacturing?
"Lead time" is a commonly used phrase in many industries, including manufacturing. However, each business you interact with may have a different way they calculate and explain their lead times. The definition of "lead time" according to Business Terms' website: "Lead time refers to the period between the start of a process and the completion of a process."
So what does that mean when you purchase a machine at New Tech Machinery?
Whether you receive a quote or talk with one of our Account Managers, the lead time for your portable roof panel or seamless gutter rollforming machine does not include the time it takes to ship your machine to you.
Lead time at NTM indicates the time between when an Account Manager receives your deposit to when the portable rollforming machine is ready for delivery. Lead times can vary up to when an order is placed, depending on other orders that may have been received before you send in your deposit and purchase order or signed quote.
How Is Lead Time for New Portable Rollforming Machine Orders Calculated at New Tech Machinery?
It's no surprise, especially in our current market, that lead times for many things necessary in metal construction have exponentially risen.
For this article, we'll dive into purchasing lead time (the time between when placing an order and when the product is ready for shipment) as it applies to New Tech Machinery and how this it's calculated. Always ask your portable rollforming machine manufacturer about its lead time and how it may affect your order.
From a capacity standpoint, when someone at NTM discusses lead time, they're referring to how many machines can be produced per week with a full labor force. The lead time provided is just an estimate and is subject to change based on different factors like the current manufacturing capacity, how many people are working at any time, and how many orders are currently placed.
For example, to find current lead times at New Tech Machinery, the team takes the number of orders logged divided by the current weekly production capacity. For instance, if the current backlog was 84 machines and production of roof panel machines was six per week, you would get the following lead time:
84 roof panel machines in backlog ÷ 6 roof panel machines = 14 week lead time
Your Account Manager can provide you with a more accurate estimate of the current lead time after the deposit is sent and the order is complete. For questions about current machine lead time, reach out to an NTM Account Manager.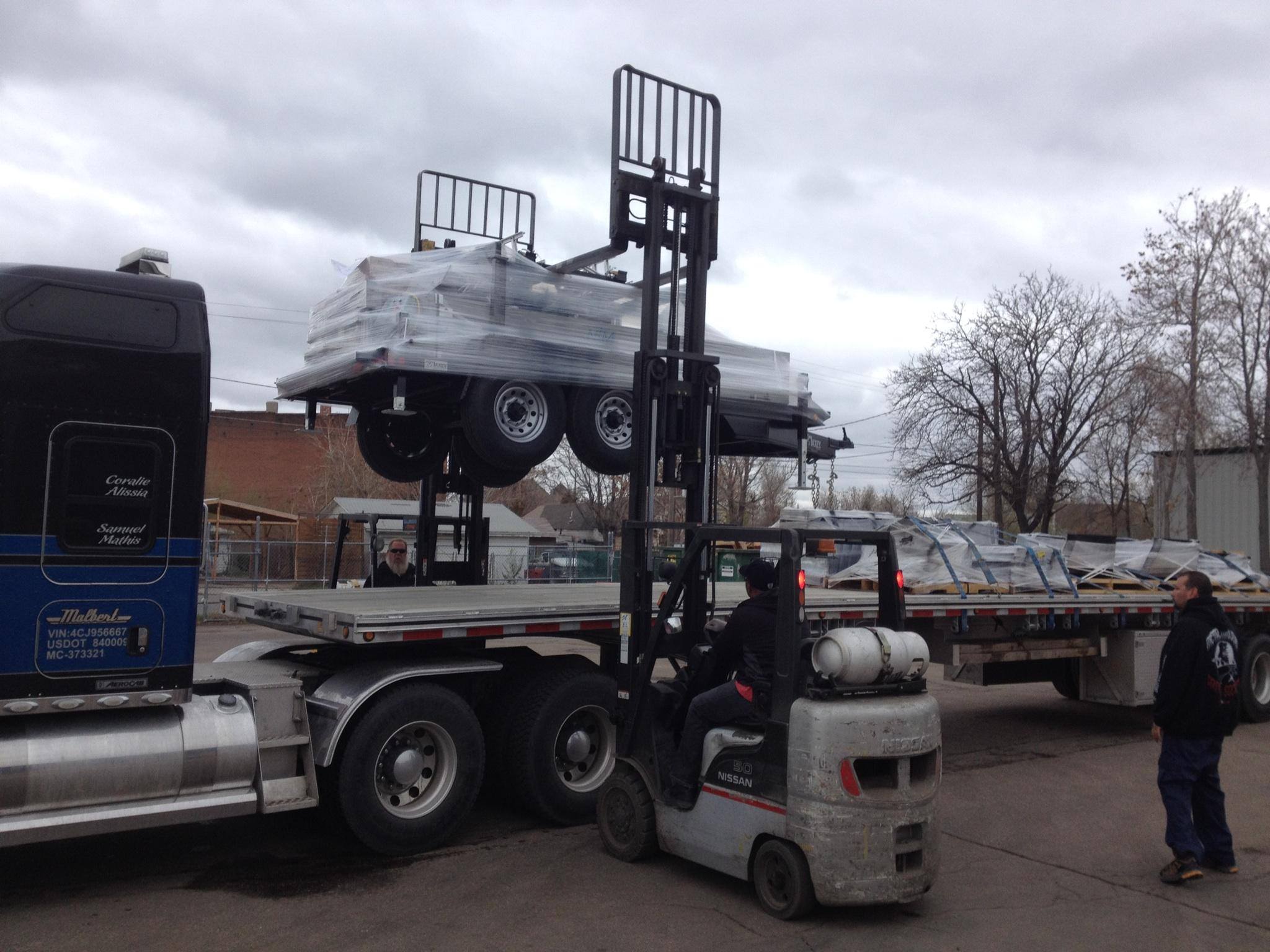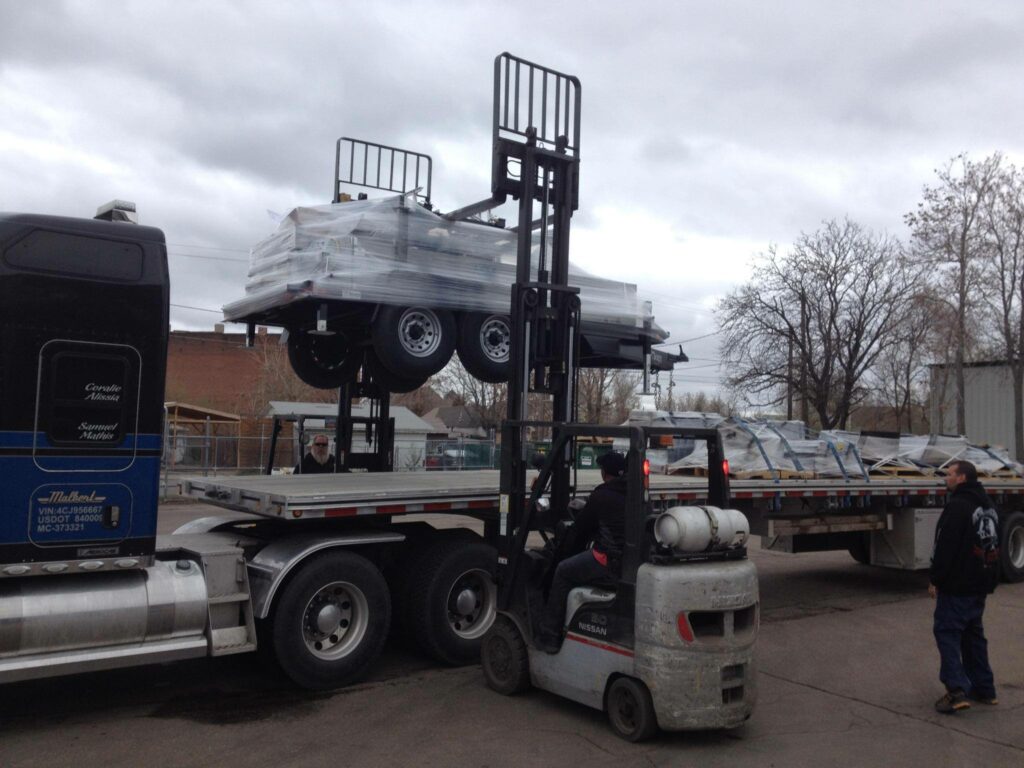 Why Is Current Lead Time Important to Understand When Purchasing New Portable Rollforming Equipment?
Understanding the current lead times when you purchase a portable rollforming machine is important for various reasons:
It allows you to build a plan for upcoming metal roofing or gutter bids and projects.
You can plan your payments ahead of time if you're choosing to buy outright or finance your equipment from one of our partners.
It lets you ensure you've secured the necessary funds or financing before your machine ships.
By asking a portable rollforming manufacturer about current lead times, it can help you put a plan in place to purchase and receive your machine when you need it.
Understanding lead times also helps manufacturers. By understanding what affects lead times, companies can:
Implement procedures to help alleviate any issues in staff shortages.
Find out what may be holding up production processes.
Plan any necessary material or inventory orders.
Find ways to improve delivery times.
---
---
What Factors Affect Lead Times in Manufacturing?
All industries, businesses, and customers faced unprecedented challenges in 2020 and beyond, so by no means are longer lead times an issue that only impacts New Tech Machinery.
Why are so many businesses experiencing delayed work or production and longer lead times? What factors affect lead times making them longer than usual?
There are a multitude of issues in supply chains and beyond compounding on one another that can make getting a portable rollformer from New Tech Machinery, or any metal construction equipment manufacturer, more challenging.
Situations that can increase lead times include:
The increase in pricing or limited availability of specific products and materials, like steel and computer chips.
Higher demand for capital equipment because of project delays or because many businesses were prosperous after the COVID-19 pandemic.
Labor and workforce shortages due to the COVID-19 pandemic, either because of lack of successful new hiring or current staff shortages due to illness.
Delays in shipping equipment orders and materials because of transportation issues or shortages of containers.
Experiencing the cause and effect relationship of these situations has allowed New Tech Machinery the opportunity to look at what we can do to prepare for longer lead times in the future and help decrease lead times for customers purchasing their equipment now.
Due to the shortage of certain raw materials and supplies commonly used to manufacture New Tech Machinery portable rollforming equipment, it's allowed us the opportunity to work with other vendors and suppliers to find shorter lead times on the supplies and products used in our production process. We have expanded the net of suppliers we can procure goods from and avoid single-sourcing but still provide high-quality products to end users.
The NTM team has also increased the current labor force at our main manufacturing facility in Aurora, Colorado to help minimize lead times and improve efficiency in the portable rollforming machine manufacturing process as a whole.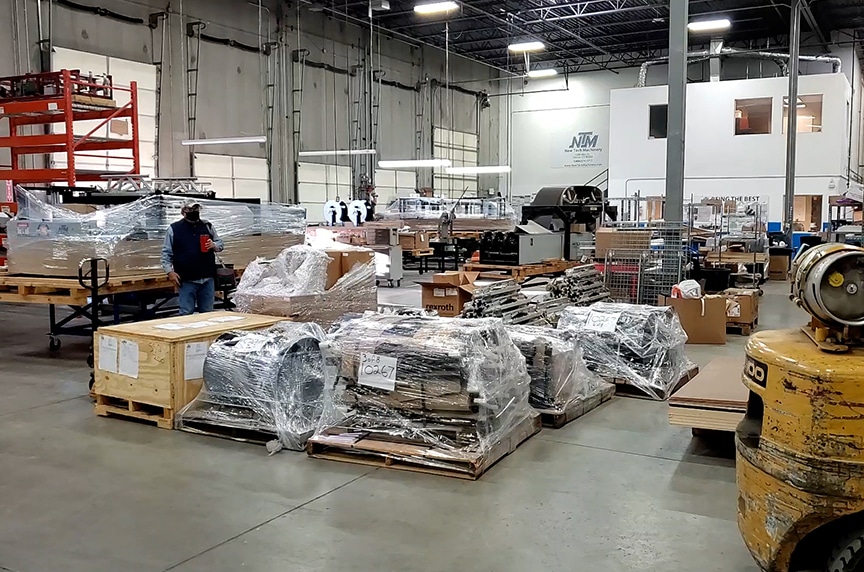 What Does Longer Lead Times Mean for Your Metal Roofing or Gutter Business?
Ultimately, long lead times on anything impact you as a customer. Because of the global pandemic, supply chain issues and lead time increases are rampant worldwide. You'll see these issues everywhere, not just in the construction and manufacturing industries.
The low supply of necessary materials and widespread labor shortages also contribute to supply chain issues, causing some rollforming machine manufacturers to implement material surcharges, and ultimately increasing the prices on new portable rollforming equipment. Many roofing and gutter projects, and the metal construction industry, in general, are already experiencing longer completion times because of these large-scale circumstances.
But specifically, what do longer lead times mean for your metal construction business if you are looking to add a portable rollforming machine?
Consider the following when deciding to order a portable rollforming machine from New Tech Machinery:
Order your portable rollformer early enough so that you can meet the needs of your jobs ahead of schedule.
Order a machine ahead of any seasonal projects.
Plan to place your machine order before the end of the calendar year to take advantage of the Section 179 tax deduction. Check with any of our Account Managers to ensure there's enough time to get your machine delivered to you before the end of the year.
While there's no clear timeline for when supply chains and lead times will return to normal, there are things you can do in the meantime to work around these challenges and prepare yourself for longer lead times.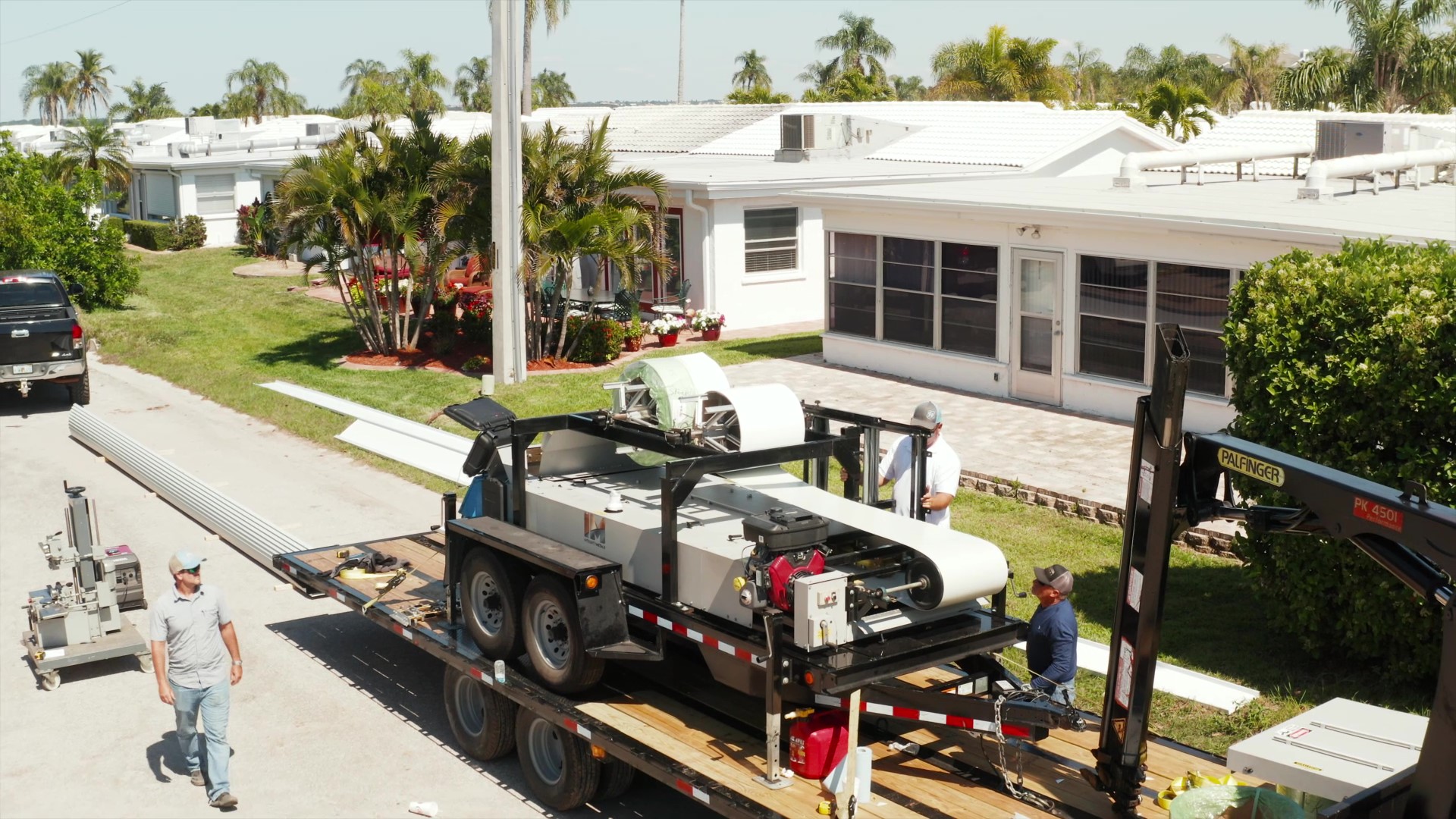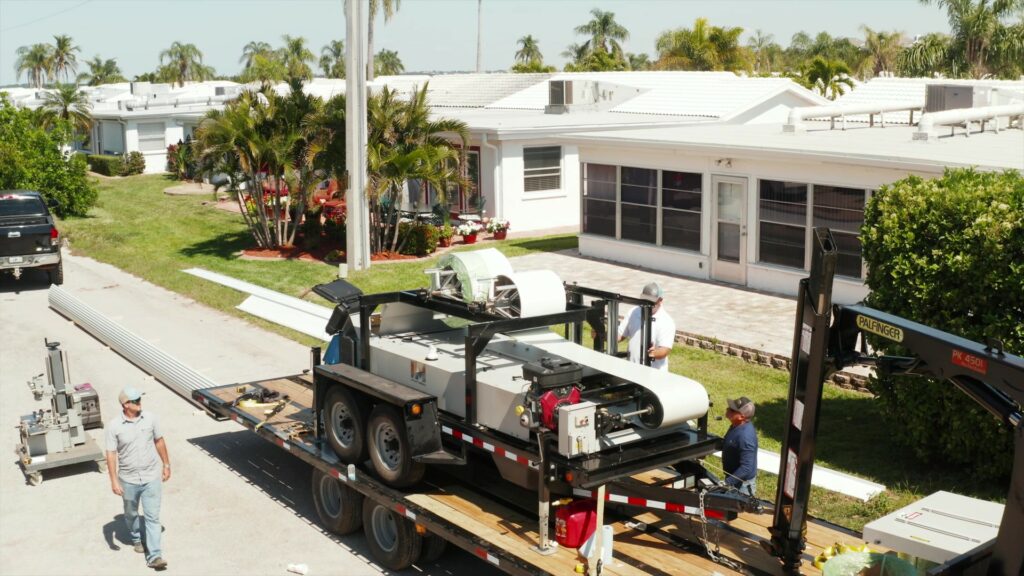 How Can You Prepare Your Metal Roofing Business for Longer Manufacturing Lead Times?
While pandemics, material shortages, and exponential demand increases are things that nobody can typically account for, you can take some action to prepare for longer lead times if you know you'd like to invest in a portable rollforming machine.
Research your market and become familiar with the industry needs in your area. What kind of profiles are popular? What competition is around you? What coil suppliers are available? What is their current lead time?
Visit local roofing associations for classes and resources in various aspects of the industry. Especially if you're new to this industry, or just getting your start in metal roofing, understanding proper machine operation, industry trends, or best business practices can help start you off on the right foot.
Talk to different material suppliers (coil, roofing accessories, gutter accessories, etc.) to learn what you need for your business and the current demand. Then, you can either find alternatives for the products you're looking for or explore other options that may work just as well.
Check out the Rollforming Learning Center for a wealth of educational and informative knowledge to expand your knowledge on what portable rollforming machine may be suitable for you, its uses in metal construction, and proper machine operation and maintenance.
Consider buying a machine right away if you know you need a new one for a project or see that industry or market conditions are changing. Alternatively, if you already have a machine, consider maintaining your machine by getting it serviced instead of waiting weeks to purchase and receive a new portable rollformer.
Keep in mind that due to current potential staffing issues and the pandemic, utilizing a service technician for machine repair or adjustments may take longer than getting replacement parts for your machine.
If you're looking to buy one before the end of the year, talk to your accountants or financial partners early enough to take advantage of bonus depreciation during the current calendar year. Section 179 allows businesses to make deduct the full purchase price of qualifying equipment that was bought or financed during the tax year from your gross income.
Qualifying equipment, purchased and put into use in your business from January 1 to December 31 of the tax year you're claiming, for the Section 179 tax deduction include:
Equipment or machines bought for use in your business
Office furniture or office equipment
Computers and certain computer software
Business vehicles that have a gross vehicle weight of over 6,000 pounds
Tangible personal property that is used in your business
Keep in mind that there are also longer lead times and material shortages for other products used with your portable rollformer, including coil, machine accessories, or other roofing and gutter-related components. Planning accordingly with these manufacturers and suppliers can help keep your business plans on track.
Final Thoughts
While longer lead times are a challenge across many industries, there are ways you can help ease some stress and concern as you go through purchasing a new portable rollforming machine from any manufacturer. Understanding how various circumstances can affect lead times and what goes into calculating lead times may give you the knowledge you need to prepare your business for a long wait on your equipment.
At New Tech Machinery, we're here to help make your experience purchasing a portable rollforming machine as easy as possible and answer any questions you may have about current machine lead times or pricing on our equipment.
To talk to one of our knowledgeable rollforming experts, contact us today!