Portable rollforming machinery has many benefits for those in the roofing and gutter installation business. However, how much do you know about how they work? If you're new to this type of equipment, you might benefit from a portable rollforming machine training session.
At New Tech Machinery (NTM) we believe that knowing what the rollforming process entails, how to properly use a portable rollforming machine, and understanding best maintenance practices can make all the difference in your work, and the quality of products you make. That's why we offer training sessions on all of our portable rollforming machines.
We hope that this article will give clients who are new to portable rollforming machinery the tools to make your first training session an educational and successful one.
In this article, we'll discuss:
Why going through training is important
Who needs to go through a training session
What you can expect in your initial training session
How much portable rollformer training costs
How to sign up for rollforming training
Why Is Portable Rollforming Machine Training Important?
Would you ever consider getting your driver's license without first understanding the rules, how the car works, and having someone to guide you through your driving lessons? Chances are, probably not.
The same applies to your portable rollforming machine. Your rollformer is a crucial piece to a roofing or gutter installation business. Therefore, you need to understand how it works and how to operate it for your safety and the safety of those around you, as well as for the quality of the product you're producing.
If you want to get the most out of your machine, training is the way to go.
For the purpose of this article, the information we discuss only applies to New Tech Machinery machines and machine training, as well as training from our qualified distributors.
Benefits of Rollforming Machine Training with NTM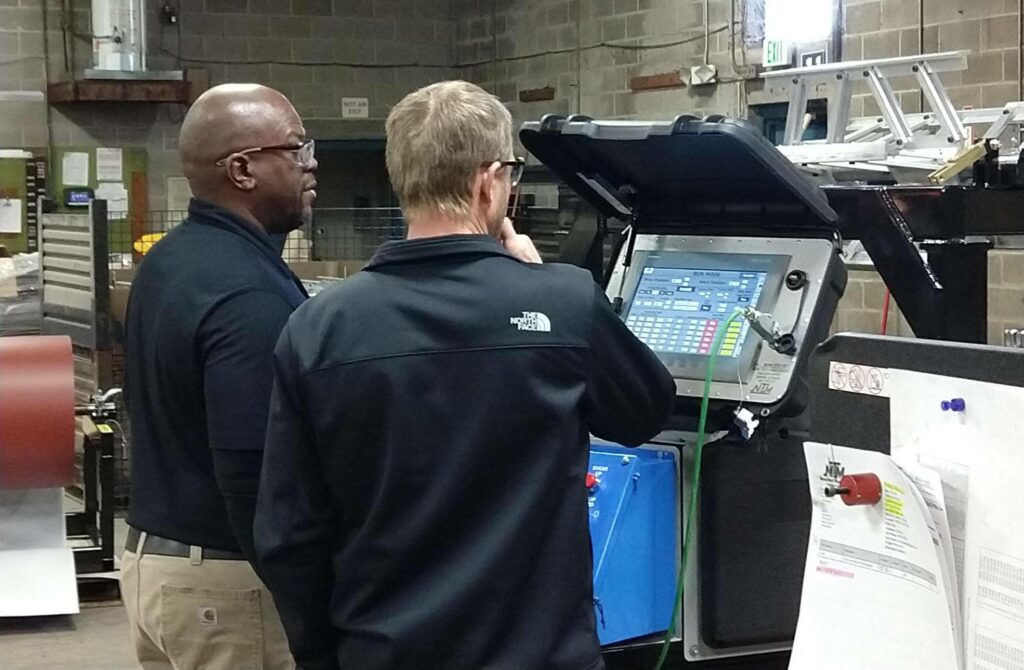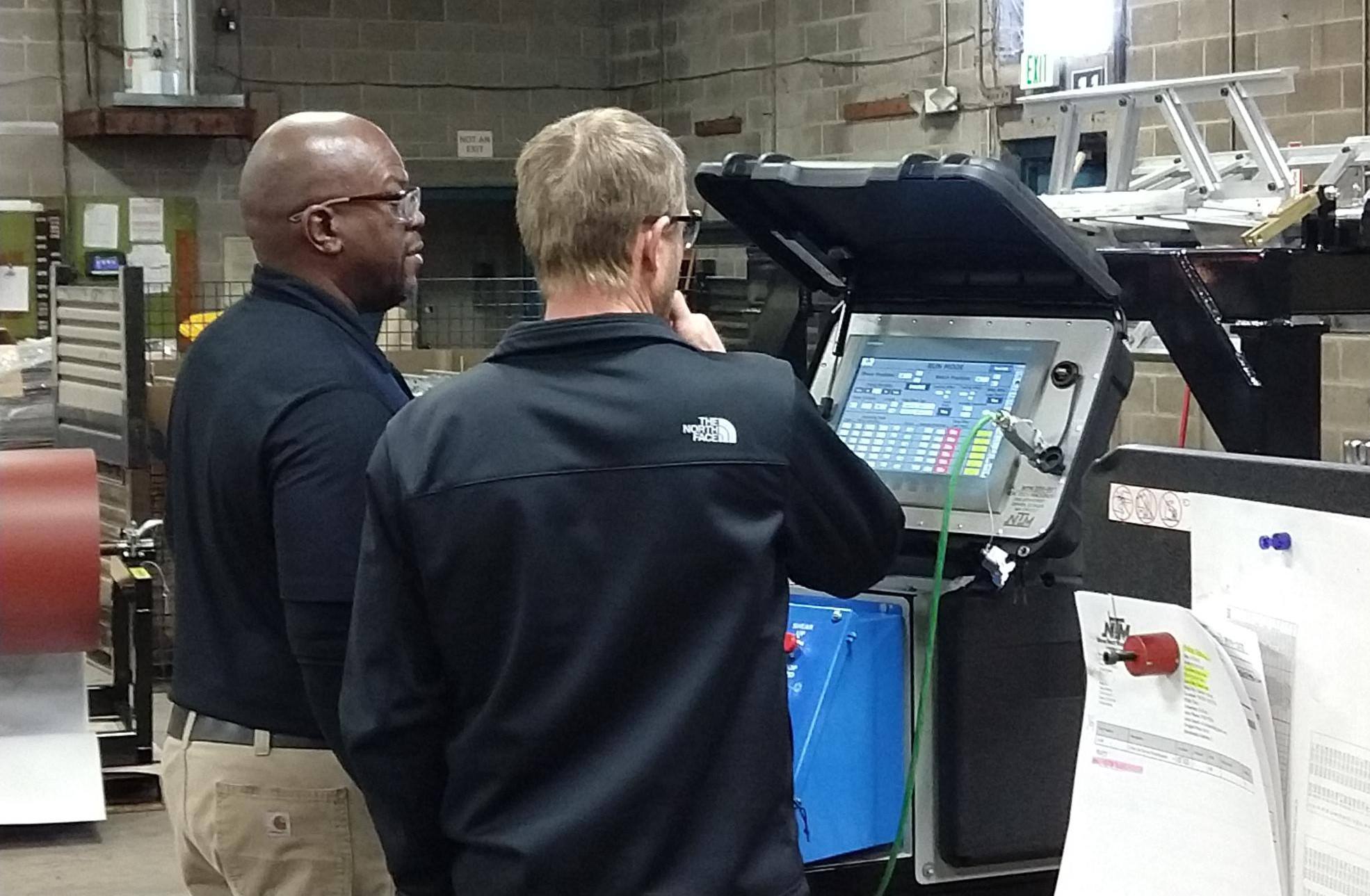 Through our machine training, we want to make sure you get the best and safest understanding of how to operate your portable rollformer, and teach you how to troubleshoot minor issues you may encounter with your machine.
We will teach you the best safety practices when using your portable rollformer, in one-on-one training that you can't get if you try teaching yourself. The best part, you'll learn how to use your machine with our service tech's assistance. Our service technicians are trained to explain how we make our rollforming equipment, and how to safely use it.
Not only is safe and efficient operation of your new portable rollforming machine our main priority, but we'll also help you understand:
The entire scope of the rollforming process
Different types and grades of materials
What each rollforming machine component does
Best practices to keep in mind when maintaining your machine
Having your employees go through proper training also helps to
Avoid injuries to those operating the machines, or other employees
Understand how to troubleshoot problems that may occur with the machine
Keep productivity high
Some New Tech Machinery distributors also offer training on our portable rollforming equipment, so if you're working with a distributor ask them if they offer any sort of training on the machines as well. If not, you can always contact us and schedule a training at our Denver factory or at your facility.
Who Needs Portable Rollforming Machinery Training?
If you are going to be operating the portable rollforming machinery on a day to day basis, we suggest you go through our training session. While training isn't required when purchasing a new portable rollforming machine, we do highly recommend it, especially for those new to this industry, or unfamiliar with using portable rollforming machinery.
Sometimes we'll also get supervisors, or anyone supporting the main machine operators, who want to take the training too so they're also familiar with the equipment. At New Tech Machinery, we don't mind training multiple people, but we suggest keeping groups limited to those who will be regularly operating the machine or may need to know how to operate it in given situations. That way it's easier to keep the focus on what the service tech is teaching you.
Please note, we do require training on the notching system on the SSQ II™ MultiPro Roof Panel Machines (machines can have notching systems included, or desired as a future add-on). The reason we require training on this machine is that the notching feature is different from what our machines have had before, and there is a new learning curve for this procedure.
---
---
What Can I Expect in My First Portable Rollforming Machine Training Session?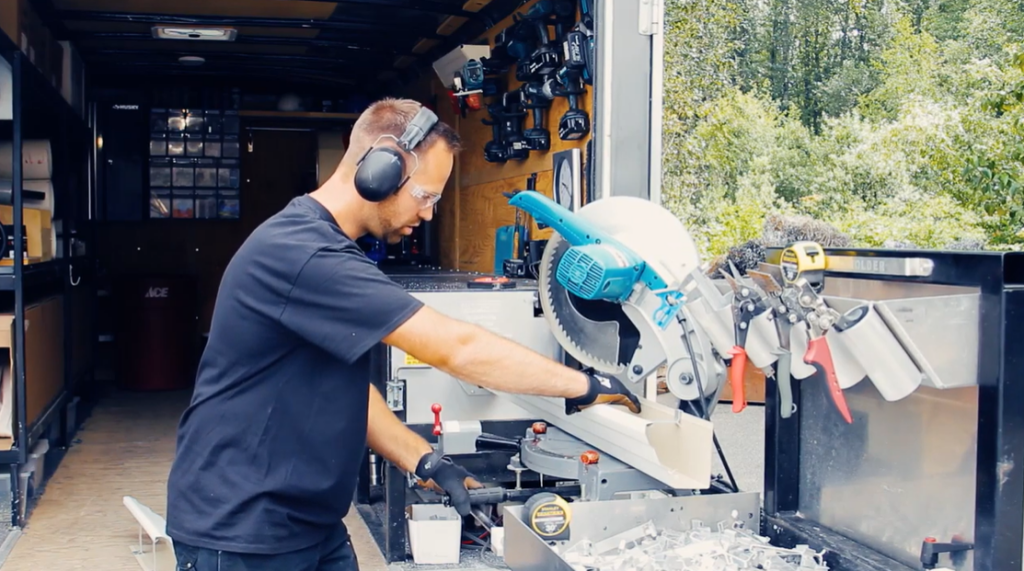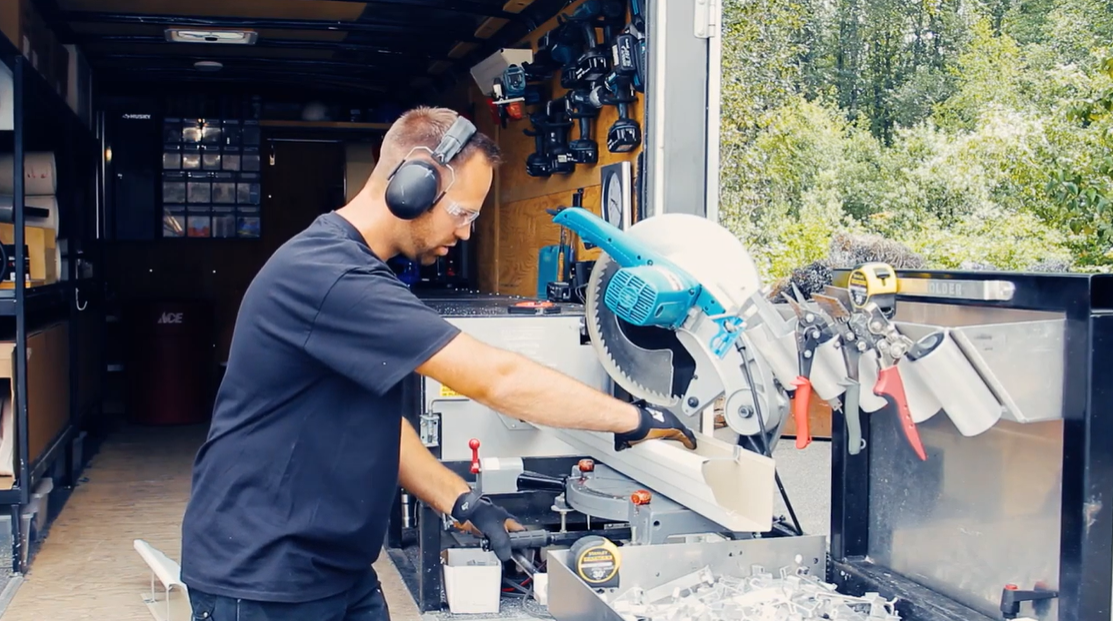 Learning something as complicated as a portable rollforming machine can be daunting to many new employees. The best thing you can do is to be as educated as possible before your training session. Here are a few tips to help you make the most of your first training session, including what you need to have with you, what you can expect to learn, and an overview of how a first session is likely to go.
If you've never had any experience with portable rollforming machinery or the rollforming process, we will cover all of that and more during your training session. Our rollforming specialists will go over:
Understanding the machine manual
Setting up your machine
Proper machine maintenance
How to run your machine safely
How to make adjustments
How to perform profile changeovers
How to use this equipment to be more efficient in your work
Preparing for Your Rollforming Machine Training Session
After you've scheduled an on-site training session, we ask that you make sure you have a place inside or out of the elements for the training session. Additionally, make sure you have the appropriate power to run your machine, whether that's fuel for the gas motor or the correct cords for electric.
Read the manual that comes with your machine ahead of time, to ensure you're at least a little familiar with the machine and its components. We also suggest you have the proper coil or material to run through the machine for testing and hands-on learning.
Tools and Equipment to Have for a Rollforming Machine Training Session
You'll also need to have the correct tools and equipment with you, no matter if you're training with us in Denver or at your location.
We suggest that you have your:
Portable rollforming machine
Machine manual
Proper protective equipment
Metal coil
A basic set of tools (wrenches, allen set/keys, tin snips)
Machinery to load coil (forklift or overhead crane)
Initial Rollforming Machine Training Session: An Overview
One of the best ways to prepare yourself for a training session is to understand what to expect beforehand. The more you know ahead of time what our training process looks like, the more you'll feel at ease and absorb the information presented to you.
First, we begin with introductions and a brief explanation of how the training session will go. We will provide a walk-through of the machine, its components, and how to distinguish the orientation of the machine (where the entry and exit ends of the machine are, and how to determine which are the left and right sides on our machines).
This is important to know because in the event you need to make a call to our service techs, we can better help you troubleshoot problems based on your orientation to the machine.
Next, we'll dive into how to operate the machine, and functions of its computer system if applicable. You'll learn the workings of the electrical and hydraulic systems, the whole rollforming process from entry to exit end, and basics of machine ownership like how to adjust tooling, and maintain your machine. We will also teach you how to change profiles, and how to account for different material sizes.
Last, we'll run material through the machine, show you how to cut it, and demonstrate the automatic run sequence with the computer.
We've found that the best way for someone new to portable rollforming machinery to learn is to have our service technician operate the machine first, show you how to do it, and then have you operate it yourself.
Rollforming Machine Safety Rules to Keep in Mind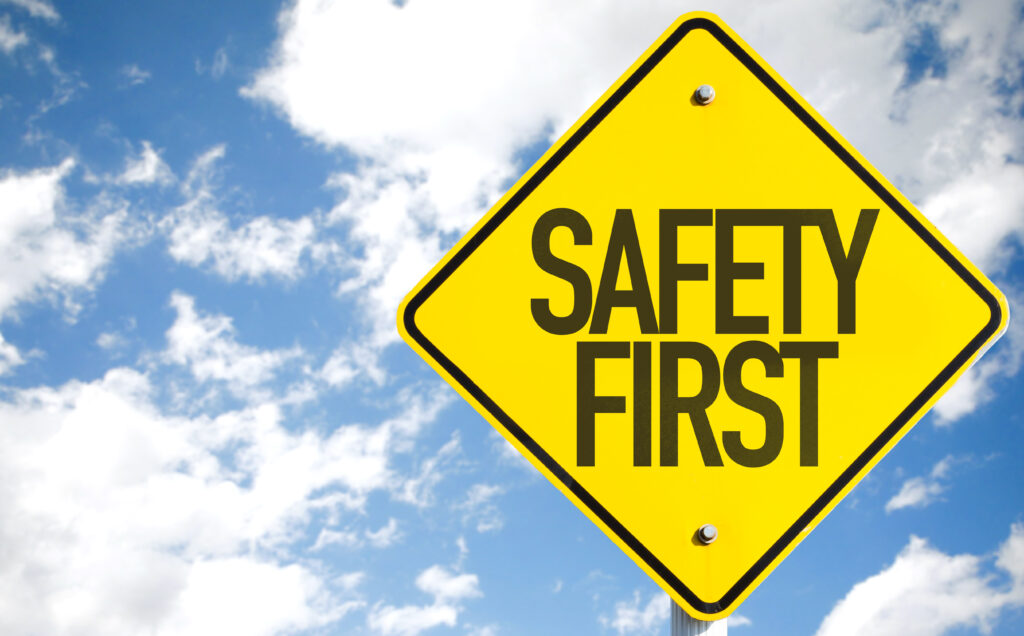 First-time users of portable rollforming machinery should always keep safety in mind. Before you begin your training session, and whenever you operate your portable rollformer, keep these safety best practices in mind:
Read and understand the machine manual before attempting to operate the machine.
Observe and obey all safety and warning signs affixed to the machine.
Stop the machine and disconnect power before attempting to make any adjustments, perform any maintenance or changeover procedures.
Do not adjust any equipment while equipment is running or in motion.
Always keep guards, covers, and lids mounted to the machine during operation.
Always read warning signs on every machine.
Do not wear loose clothing, jewelry, etc. that could become entangled in moving parts of the machine when in operation.
Always wear proper protective equipment when operating and/or maintaining equipment.
Always adhere to and follow all local and national safety codes concerning the loading and unloading of reeled coils.
Use only properly rated devices for lifting reeled coils into or out of the reel stand assembly.
At New Tech Machinery, we take machine safety very seriously, so after your training session, we'll ask you to sign off on a machine training checklist. Signing this ensures that you received proper guidance on machine safety and that you understand the safety measures to take with the machine components and assembly that may injure uneducated machine users.
Download this "Simple Steps for Safe Machine Operation" Infographic for an easy way to remember the best safety practices that go along with portable rollforming machine use!
How Much Does Portable Rollforming Machine Training Cost?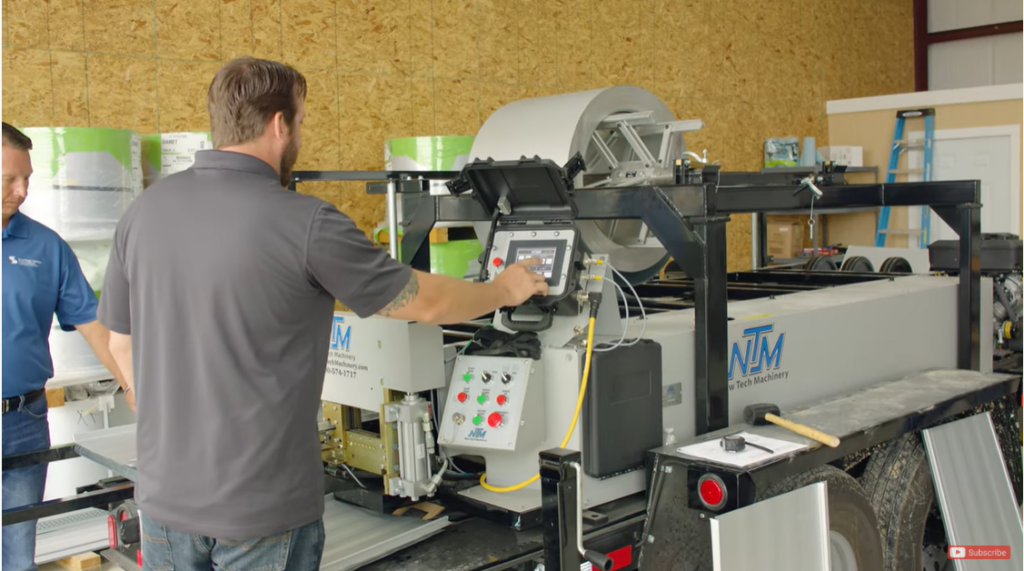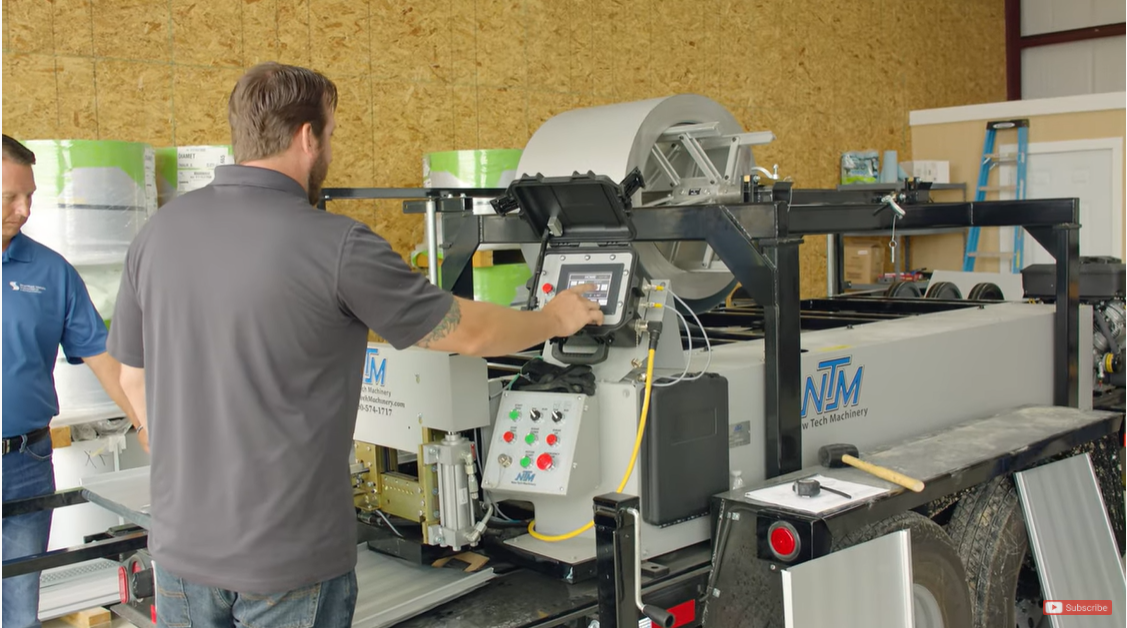 The initial free training session we offer in Denver is available on any New Tech Machinery portable rollformer, as long as it was recently purchased.
If you prefer, we can also come to your site, helping you learn your rollforming equipment exactly where you'll be using it the most. This also applies to international customers. The only thing we ask is that our customer handles the travel expenses, plus the service rate, for our rollforming specialists.
On-site training is typically preferred because those involved in the training are more apt to listen and learn. Another benefit of on-site training is that more employees have the opportunity to train together at the same time with no additional cost.
We also offer subsequent training sessions for an additional cost. These additional training sessions are great for teaching new employees how to operate the machinery you already own, or if you feel like you could benefit from more than one training session.
Some factors that can affect the cost of additional training sessions are:
Travel expenses – This can include the trip charge (this varies depending on where our techs need to travel to), hotel charges, a per diem for our training specialists, and their means of transportation. (This can vary depending on the location of the training session. The farther we have to travel, the more it will cost for the training session.)
Model of the machine – If you are looking for additional training on a new machine, our set fee for only the training aspect is $500 (anything after that will be charged on an hourly basis). If you wanted to be trained on an older machine, or sign up for training for a newly hired employee who would need to learn an older machine, the training fee is $125 an hour, so long as you've already used the initial free training session in our facility. (This fee can also vary, depending on the actual time the training takes.)
How Do I Sign Up for Portable Rollforming Machine Training?
Our service technicians are here to help train you on your portable rollforming machine as their schedules permit. We suggest scheduling your training ahead of time, as our service techs all have limited schedules. Bonnie Bliss, our Parts and Service Coordinator, can help set up your training appointment by calling 303-294-0538.
Basic machine training at our Denver facility will start at 8 AM MDT, and can take about 4-5 hours depending on what kind of machine you have, and if you've already had experience using our rollformers. More advanced and complicated machines, like our SSQ II™ with the notching features, could be a 2-day training session. The reason why is because it involves more information to cover and understand to be an efficient machine operator.
Final Thoughts
If your business relies on a portable rollforming machine, it's no surprise you want to know all that you can so you are proficient in running the equipment. Training sessions are the best and most effective way to learn from rollforming experts, and knowing what to expect and how to prepare beforehand is a surefire way to get the most out of training.
Keep in mind:
Training is not required, but it is highly recommended, especially for employees new to this industry or to using portable rollforming machinery.
We encourage anyone using our portable rollforming equipment to come to the training session.
Make sure you bring the right tools and equipment to your training session. It can make all the difference in getting an impactful and educational session with our service techs.
Safety is always top of mind. Practice safety precautions whenever you use your machine.
We offer a free initial training session at our Denver facility, but on-site training costs vary depending on location and machine models.
At New Tech Machinery, our service technicians are portable rollforming experts. You'll learn from the best of the best in how our machines operate, common problems you may encounter and how to fix them, and best practices to keep your portable rollformers running for years.
If you're interested in learning more about our portable rollforming training sessions, contact one of our rollforming specialists today!
---