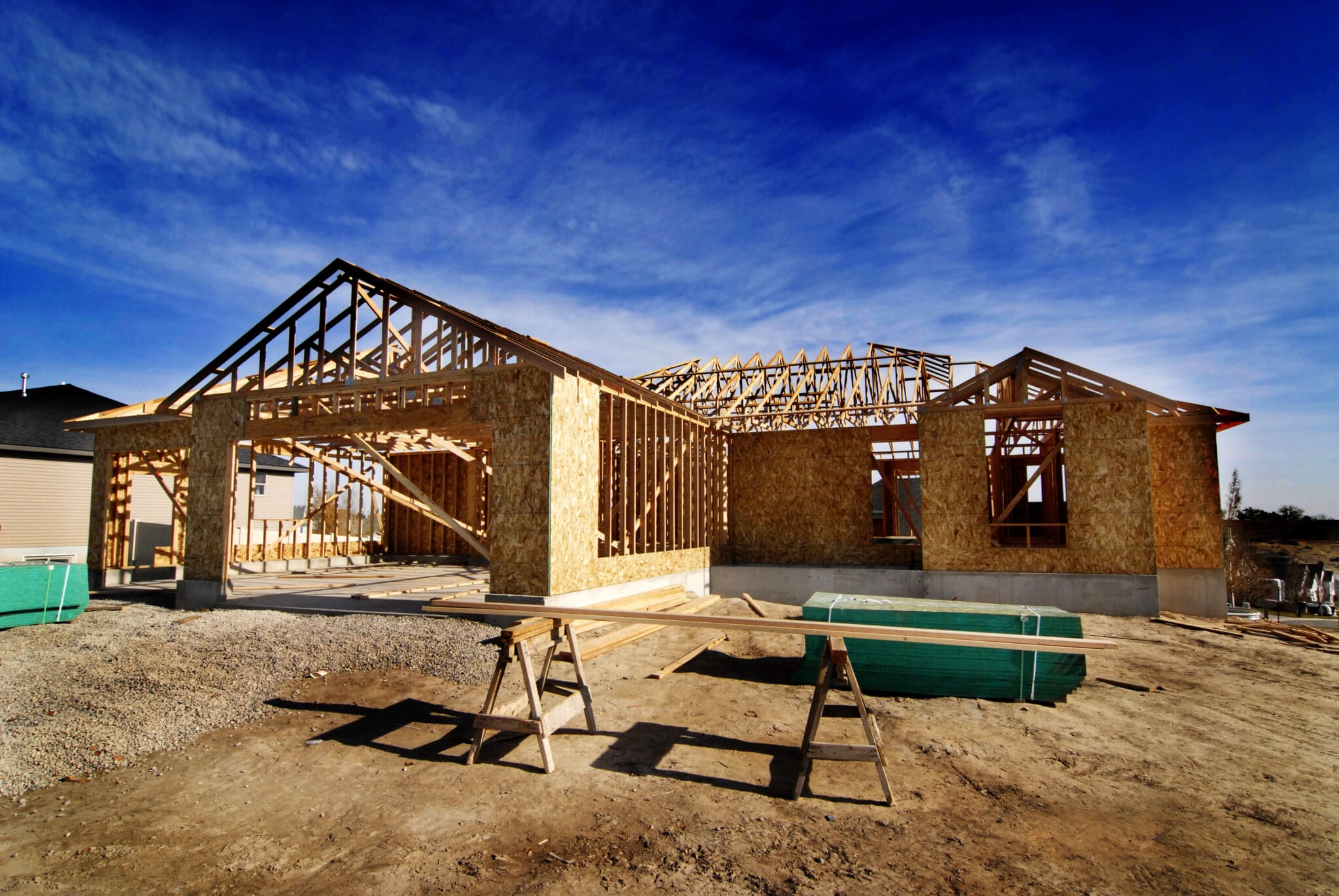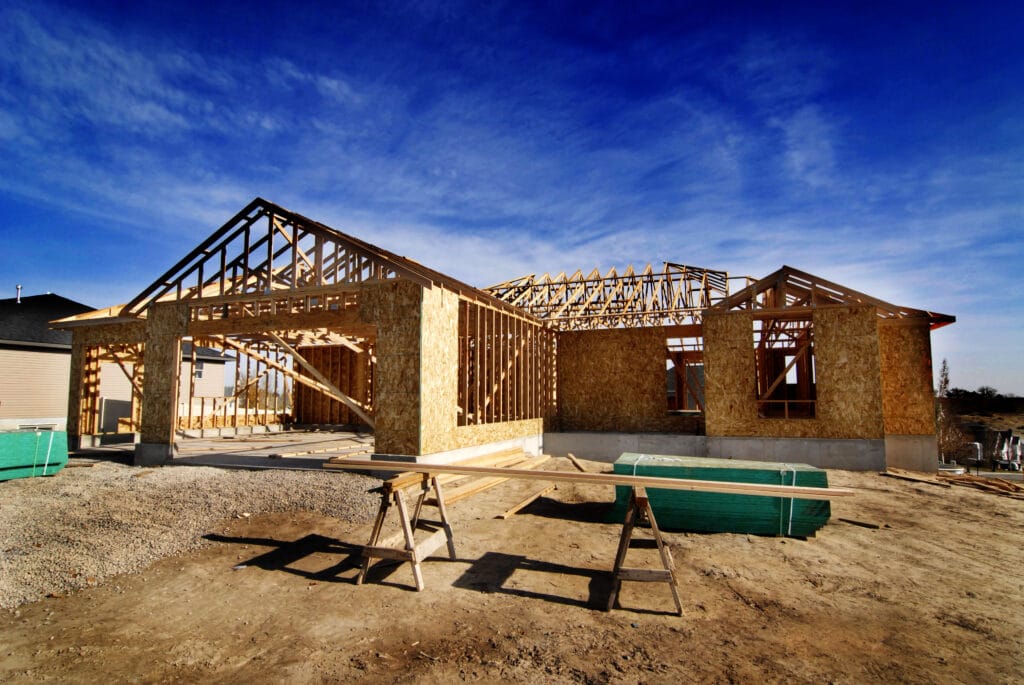 Metal is a popular building material in today's construction industry, but we understand that not everyone will choose it for their wall paneling or siding needs. Whether it's too costly, not the best fit for a specific building or location, or isn't what your customer is looking for, there are other options to consider when deciding what to use for wall siding.
There is so much that goes into deciding what material to use for siding or panels in a building's exterior wall system, so it's important that you understand various kinds of materials that can be used, the benefits each provide, as well as the reasons why certain material types might not be the best for some building applications.
Since 1991, New Tech Machinery has been an industry leader in portable rollforming machinery, and while we specialize in manufacturing machinery designed for use with metal materials, we also know that making sure you use the right type of material for your job is a critical factor in doing a job well the first time.
In this article we will cover:
What to consider when choosing wall siding or panel material
What benefits metal wall panels offer, and their disadvantages
Some of the pros and cons of other material types
What Wall Siding or Wall Panel Material Should I Use?
Different materials can be used to manufacture exterior wall coverings like panels or siding, including:
However, how do you know which material to install on your building's wall system? Some materials will hold up better under precise conditions than others, are more cost-effective, or are easier to install and maintain.
Here are some considerations to make before you decide on which wall panel or siding material to use:
Cost – Obviously price is an important factor to take into consideration for both residential and commercial buildings. You want to be sure that you get the best material for your bottom line, and that it is the most cost-effective for your business as well as your customers.
You also want to make sure that even though the upfront cost of the material may not be much, your customer could be spending more if they end up doing a lot of maintenance on the wall system over time or replacing it completely. Also, if you end up needing more material than you have, that can be an unexpected added cost.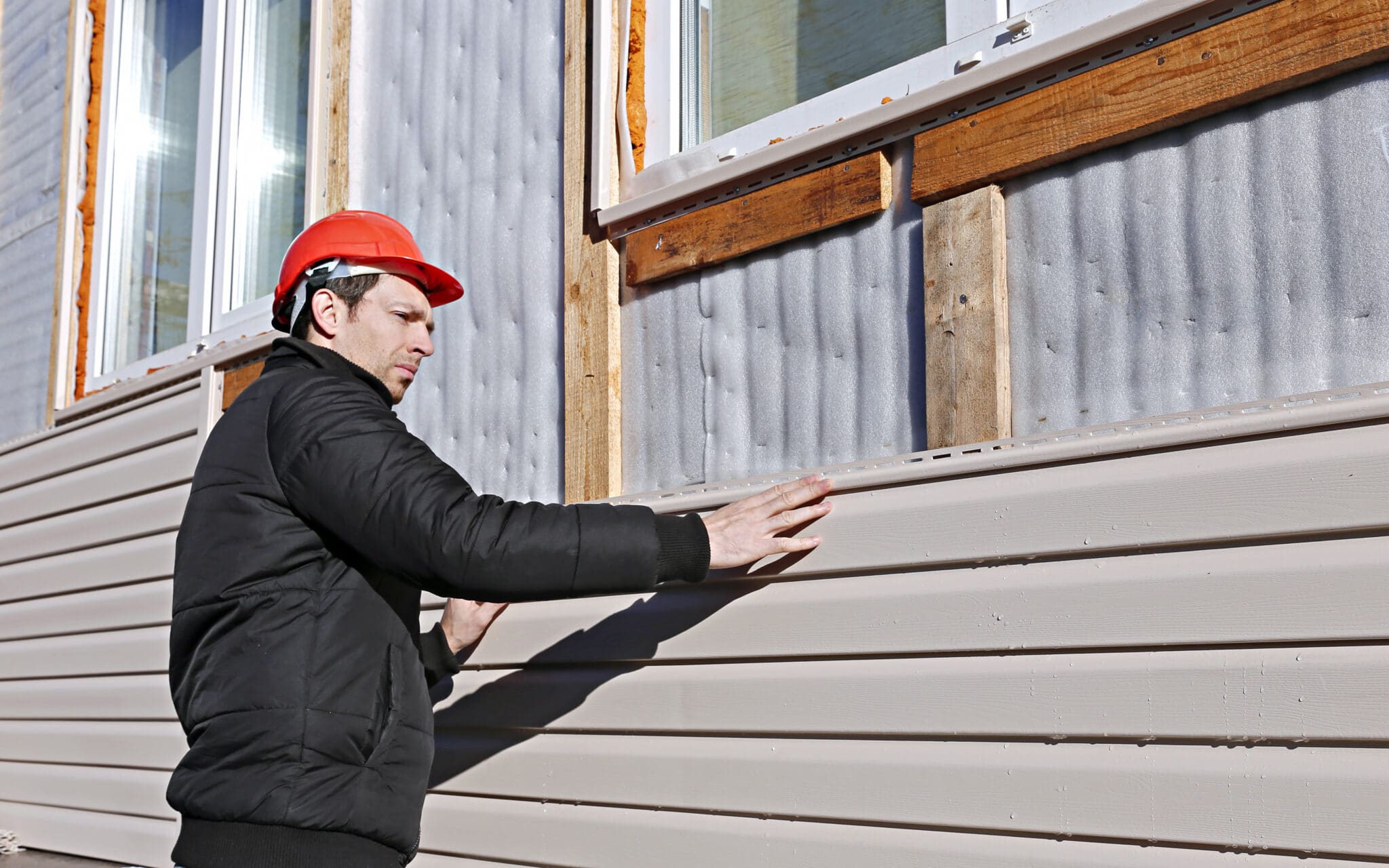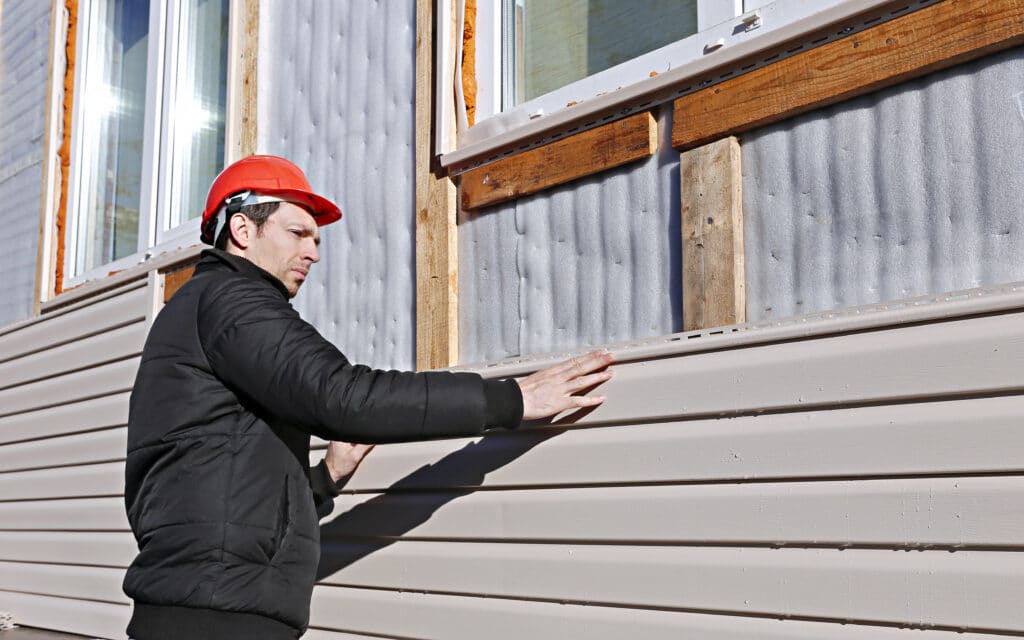 Ease of installation – You don't want to pick something that is going to be hard to install or too heavy to manage. If you're installing siding for a commercial or industrial building, you want to be sure that the material doesn't have to be installed in specific weather conditions, and isn't delayed by weather or temperature.
Resistance to water and the elements – There are best practices to keep in mind when deciding which siding material to use based on how well it will hold up to hazardous weather, wind and harsh environments. Here are some things you should keep in mind when deciding which material to use for siding:
According to the Federal Emergency Management Association (FEMA), certain exterior wall covering materials function differently in situations that include heavy amounts of water or rainfall. For instance, vinyl is designed to resist water, but masonry wall coverings will absorb water and allow it to evaporate.
There are different building codes to which exterior wall covering materials must meet to hold up well under hurricane-force wind speeds. Also if required by code, wall coverings need to be designed and installed appropriately to withstand cracking from earthquakes, keep the interior safe from flooding, and fire-resistant in areas that tend to get wildfires.
Durability – Not only do you have to make sure that the building's wall system stands up to harsh weather, but also that it holds up well during normal wear and tear, dings or dents, as well as any changes in temperature.
Why Use Metal Wall Panels?
Metal wall panels are a popular trend in many commercial, residential, and industrial building applications. They can be made using different types of metals including:
Aluminum
Copper
Stainless steel
Steel
Titanium
Zinc
Benefits of Using Metal Wall Panels
Some of the reasons why metal wall panels are more popular and effective exterior wall systems than other materials include:
They can be more visually appealing – They can come in a variety of beautiful colors, finishes, and patterns, providing many buildings with even more curb appeal.Durability – Metal is a strong material, and metal wall panels hold up well under normal wear and tear. Metal wall panels don't ding easily, and as a result, will remain beautiful for years.
Lower costs on installation/maintenance – Due to the durable nature of metal, these wall panels require little maintenance after being installed. They are also relatively lightweight, and as a result, are quicker to install, allowing you to save money on installation and maintenance costs.
Eco-friendly – Metal wall panels are a sustainable and eco-friendly material, and the metal used in the panels can be recycled after serving its purpose.
Fireproof and Rain Screen – Using metal in wall siding, can help act as a barrier against an active fire (depending on the kind of metal wall panel that is installed; some insulated or composite panel systems' core material might be flammable, but that would need to be reviewed separately). Some panel types can help keep rain from getting into the building's structure and spreading once inside.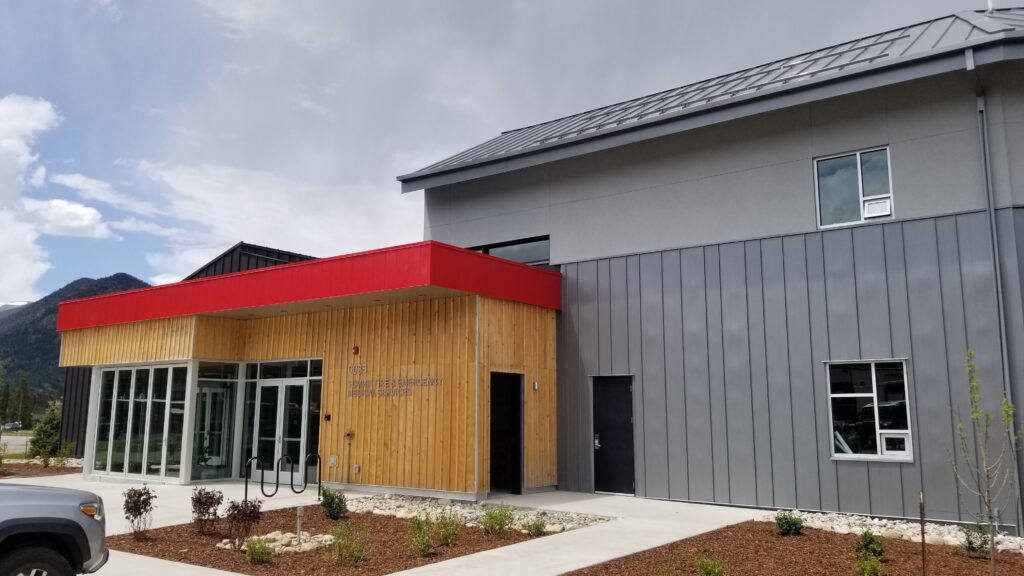 Disadvantages of Using Metal Wall Panels
Some reasons you might not want to use metal wall panels for the exterior siding of your building may include:
Corrosion – When two or more different types of metal material are being used in the building of the wall system, the combination can cause a negative interaction. This interaction may cause water runoff corrosion (water runs off of one type of metal onto a different type, and can cause staining or corrosion) or galvanic corrosion (one type of metal comes in direct contact with another type, causing the least noble material to corrode).
Denting – Heavy hail, or forceful impacts from other objects, could cause some dents in the metal material of these wall panels, especially if a thinner or lighter gauge panel is installed.
Pitting – As metal panels are exposed to weather or dirt, they can acquire a pitted appearance. This can take away from the beautiful nature of metal wall panels.
To learn more about metal wall panels, check out our article describing their uses, and the different types of metal wall panels.
---
---
Why Use Vinyl, Brick, Stone or Wood Wall Siding?
Other types of wall siding materials include vinyl, brick, stone, and wood. If you don't think metal wall panels are the right fit for your needs, then you may want to consider these alternative options. All of these materials have their benefits and disadvantages, just like metal wall panels.
Here is an overview of some benefits and disadvantages of using a material other than metal for your wall siding in residential, commercial or industrial building applications.
Vinyl Siding
Polyvinyl chloride (PVC), commonly known as vinyl, is probably the most popular material used for exterior wall siding on homes and other residential applications. It's one of the lowest cost options for exterior wall siding and comes in plenty of styles, colors, and patterns. Reasons why many people use vinyl material, include:
It's lightweight
Easy to transport
Can be recycled
Other advantages of using vinyl include:
Versatility – This material can be as rigid or flexible as needed for whatever the project demands. It comes already manufactured in many colors or can be painted in a specific color. It can also mimic the appearance of other materials like wood.
Long-lasting – Vinyl lasts a long time and can be designed to withstand high winds, especially if you use insulated vinyl wall siding. Nowadays, vinyl siding can be reinforced with titanium dioxide to help protect it from UV rays over time. Modern vinyl siding also can be manufactured with two layers of PVC applied to the surface, called co-extrusion. This double layer helps protect the building from wind or object damage.
Easy installation – Little training is required and only a few additional supplies are needed if one wanted to install vinyl by themselves. With the newer, lightweight material, installing vinyl siding has become an easier process, and soffit and corner pieces are offered as additions to siding purchases.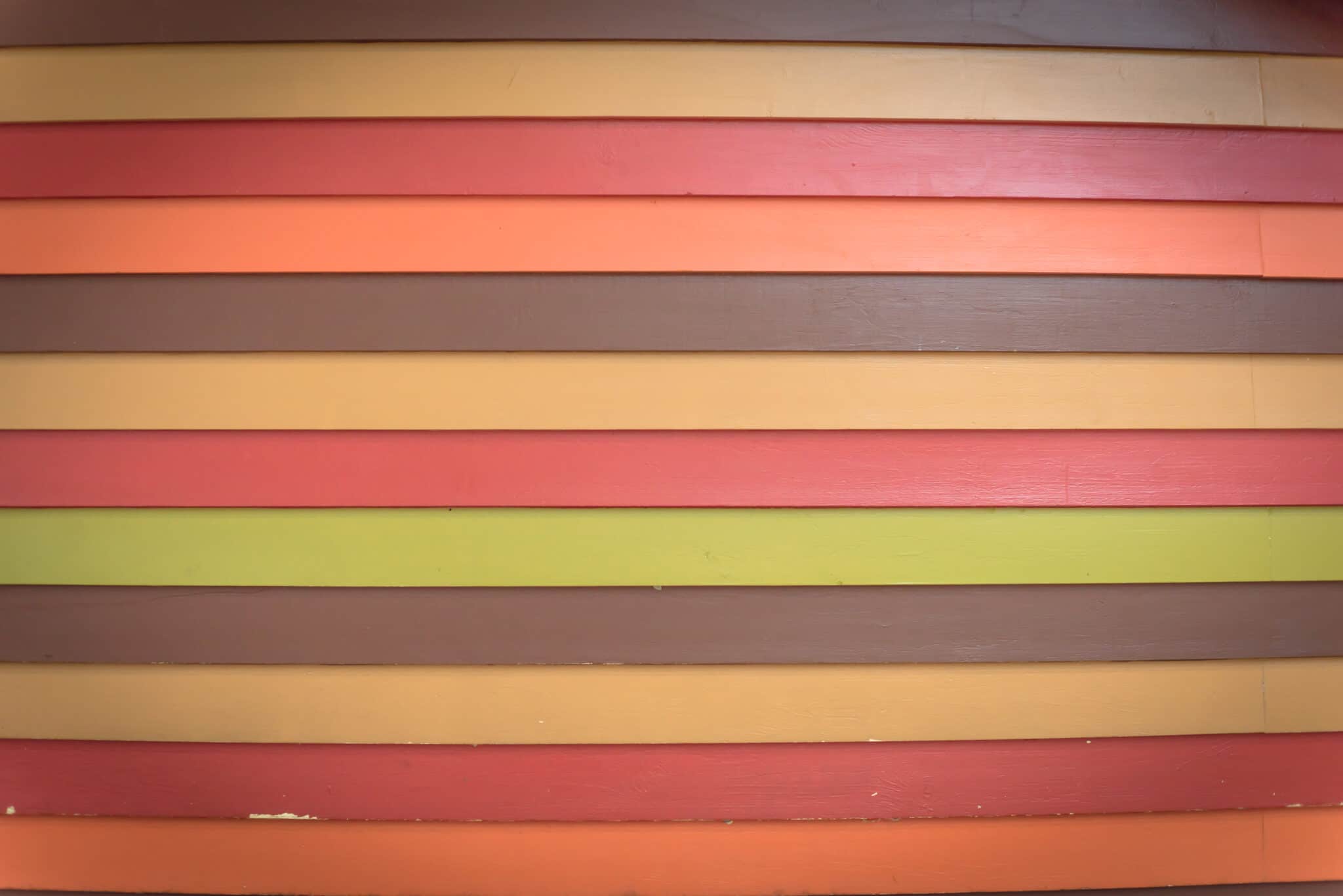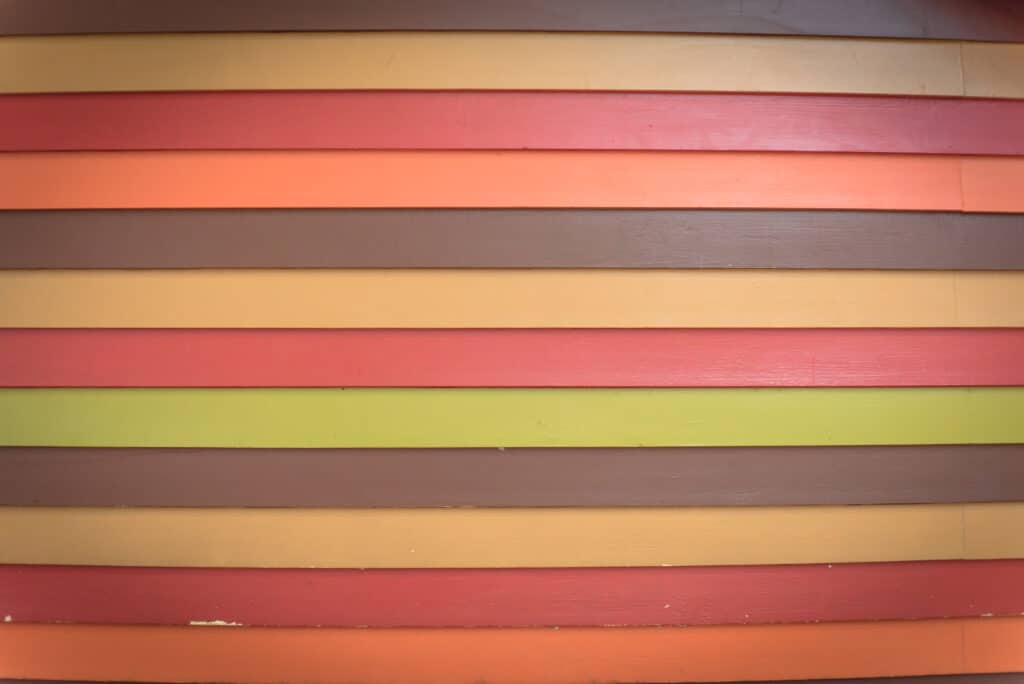 Vinyl siding comes in numerous colors and textures but is still susceptible to fading. Lower quality vinyl siding can start fading or become discolored after just five years, and may need to be replaced to keep the building's outside walls looking beautiful.
Another of the downsides to using vinyl siding is that it requires regular cleaning to keep it free from dust, mold, and mildew. To keep a fresh look, vinyl should be washed every year. Vinyl can also hide potential moisture problems, and can easily crack or bend under pressure or become easily damaged if hit by objects. Large diameter hail stones have been known to significantly damage vinyl siding on homes in areas that are prone to hail storms.
Brick Siding
If metal or vinyl aren't best suited for your project, you might consider using brick as an alternative material.
A common decorative exterior wall siding is brick veneer. Brick veneer is more of a design technique, creating the look and feel of a building that was originally constructed using brick. In this case, the brick veneer only acts as siding and doesn't bear the full load of the structure's weight. Brick siding can provide a beautiful and long-lasting appearance to a building.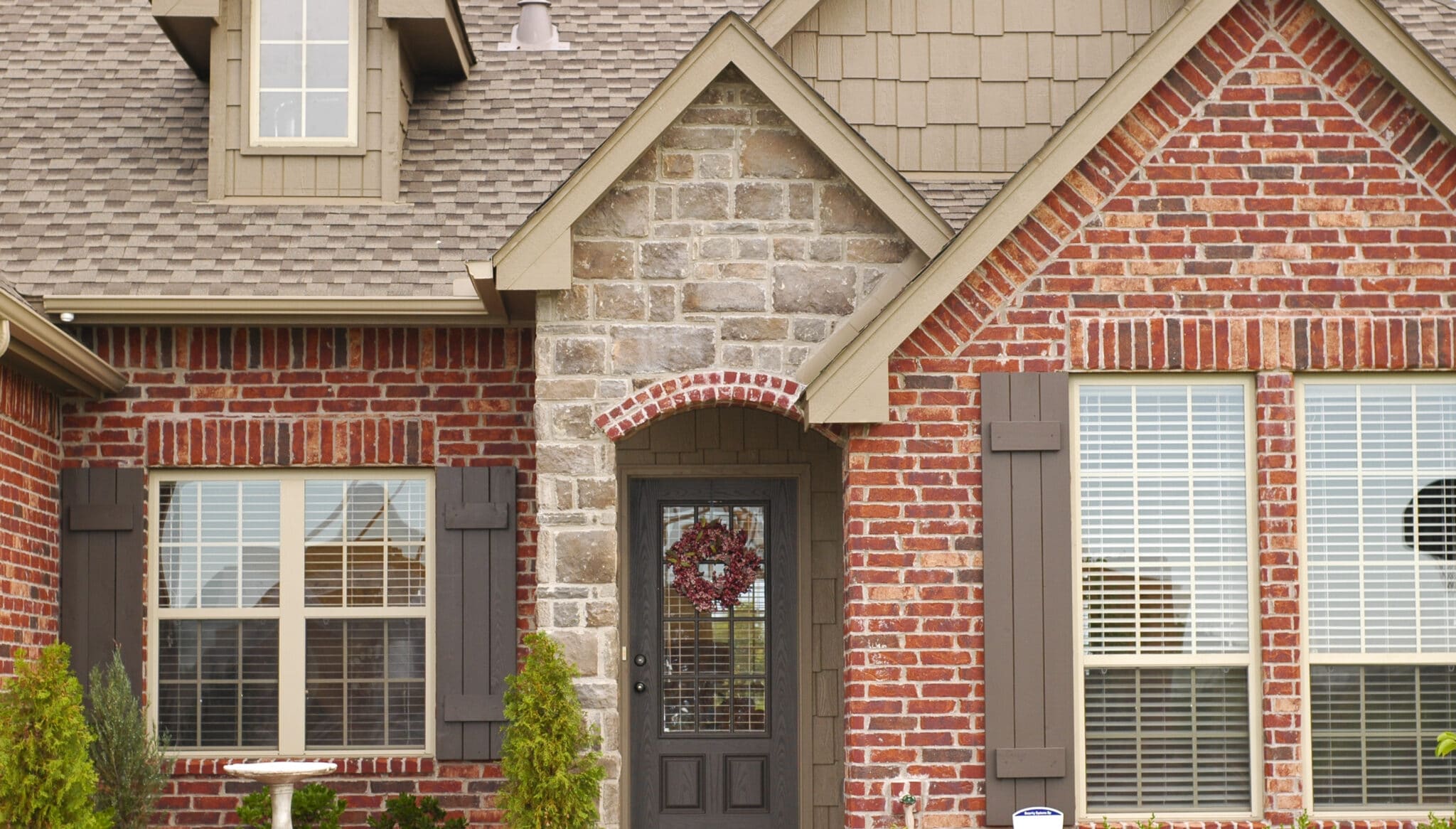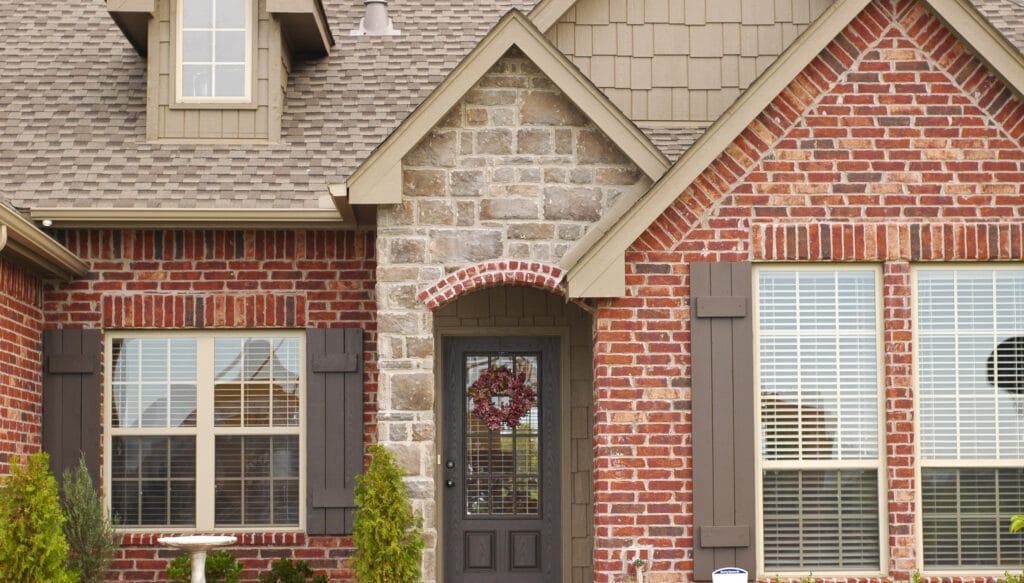 If you aren't already, here are some reasons why you should look at using brick for your wall siding project:
Strong – Brick is fire-resistant, can withstand even the most extreme of weather, and doesn't dent or break easily. It also requires little maintenance, and may only need to be power washed sometimes.
Eco-friendly – Brick is made from clay and shale, two of the most plentiful resources on Earth. They can also be repurposed later for other projects.
However, brick is a more expensive option and doesn't come in as many color options like metal or vinyl. Getting brick to look a certain color requires painting, which can be a time-consuming and painstaking process.
Stone Siding
Stone is another option to use as wall cladding that offers a natural look and feel to a building's appearance and has many of the same advantages that brick or metal offers. You can opt for using real stone or stone veneer siding. Both are decorative wall siding options, however stone veneer is often made from cement, natural or artificial colorings, and molded to look like stone.Insulation – Natural stones contain a lot of minerals that help fortify the material and keep it safe from extreme weather. It acts as a great insulator against heat, moisture, and cold, keeping the building safe from damage that could otherwise occur.
Easy to clean – Stone wall siding is hard to stain permanently. Water can easily clean the surface, and using simple detergent solutions can make it shine.
Sturdy – Like brick and metal, stone siding is a very sturdy material, holding its own against weather and everyday wear and tear.
Versatile – Natural stone also makes for great application inside buildings as it does on exterior walls. Many places use stone cladding for accent walls, fireplaces, or bathrooms.
Real stone siding is quite costly and can become even more expensive if you need to have it repaired. If improperly installed, stone can become cracked, which can lead to moisture damage or mold if not addressed and fixed.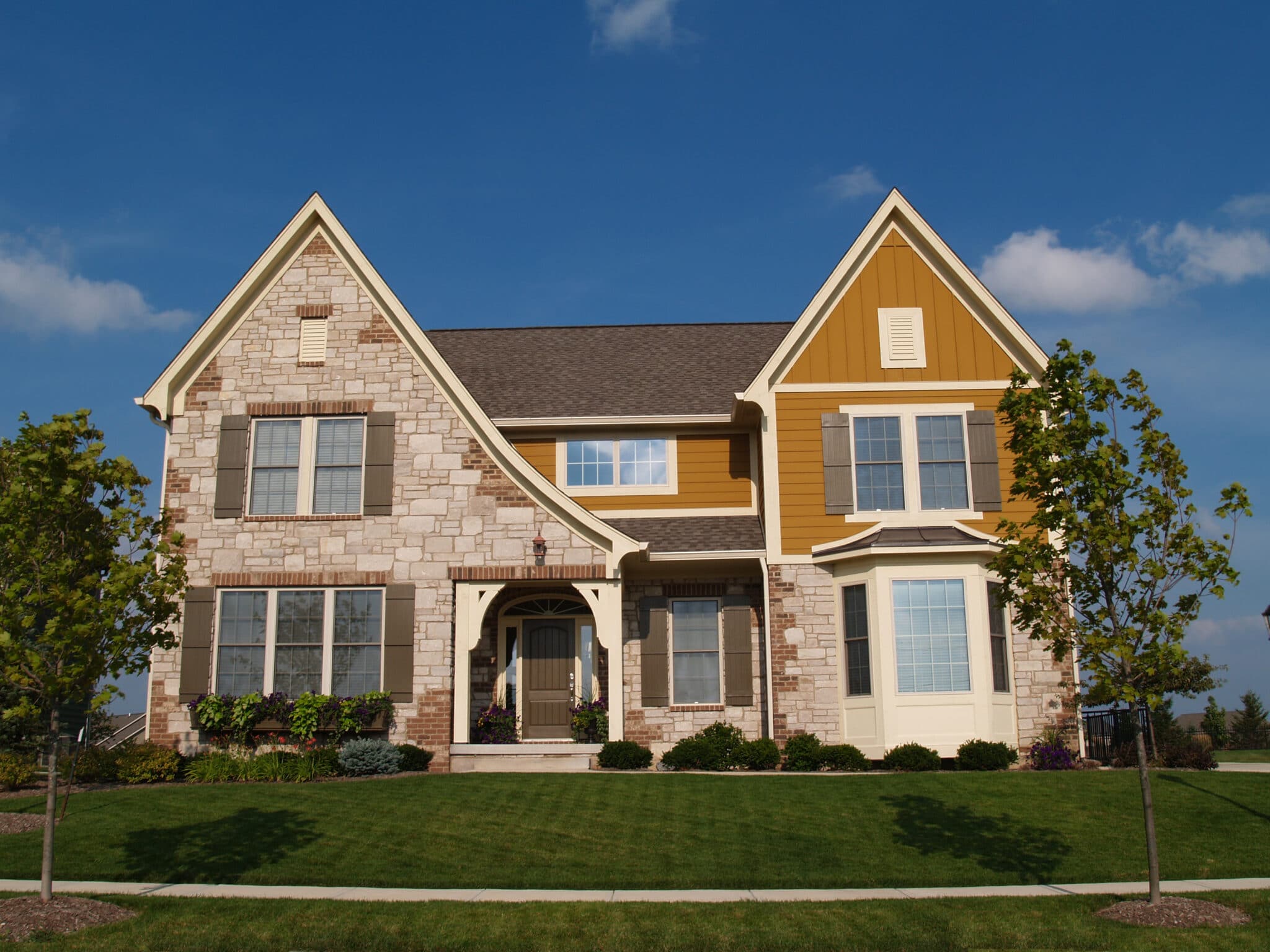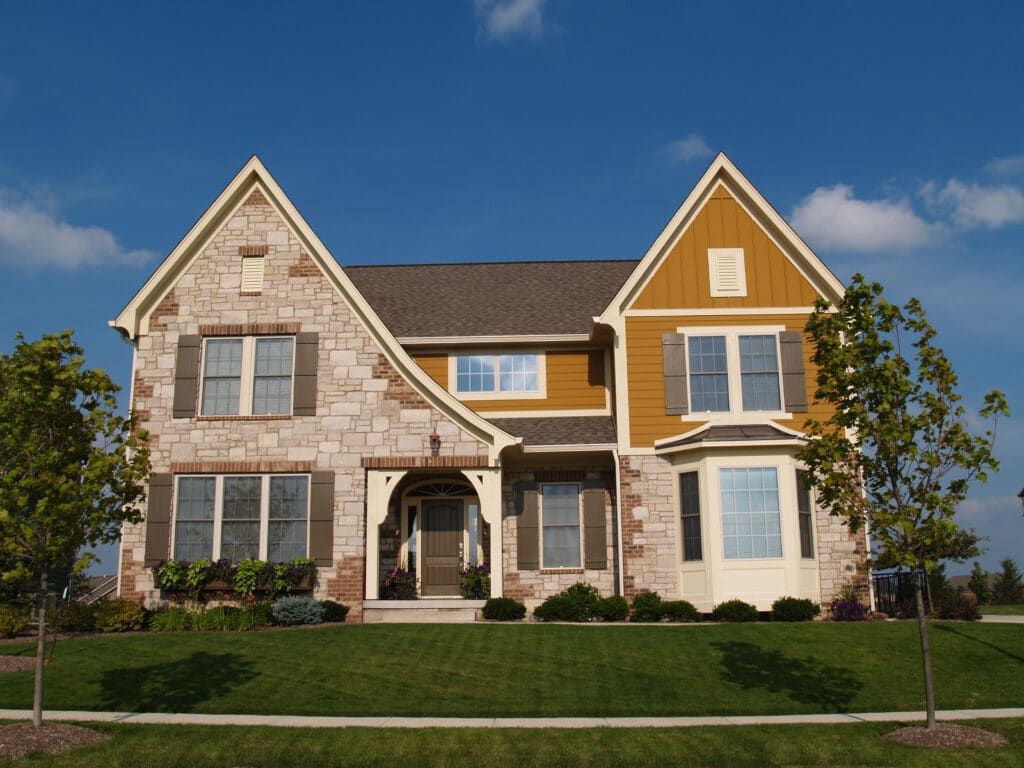 Wood Siding
Last, but not least, we've got wood siding. Another popular option, especially on homes, it comes in a variety of types including plywood, lumber, and clapboard. Wood siding has been around for many years and there are several reasons to consider this beautiful material:Sustainable – Wood is considered one of the most sustainable siding options. Not only does it require less energy to produce, but it is also a renewable resource and will biodegrade over time.
Variety – Wood siding can be painted in any color, or stained to keep a natural look, helping to maintain a beautiful appearance and even add value to the home.
Easy to repair – In some cases, wood siding can be one of the easiest materials to repair. Depending on the issue, repairing wood siding isn't difficult and sometimes doesn't require a lot of heavy equipment to fix.
There are some reasons why wood siding wouldn't be the best choice for buildings in certain areas, or if you needed lower-cost option.
Wood is a renewable resource, but it is also one of the most expensive. Not only does it cost a lot to install, but you also have to perform ongoing maintenance to keep it in good condition. It needs to be resealed and repainted every few years. If not properly or regularly maintained, this material can develop problems like paint peeling, getting termites, rotting out, or warping.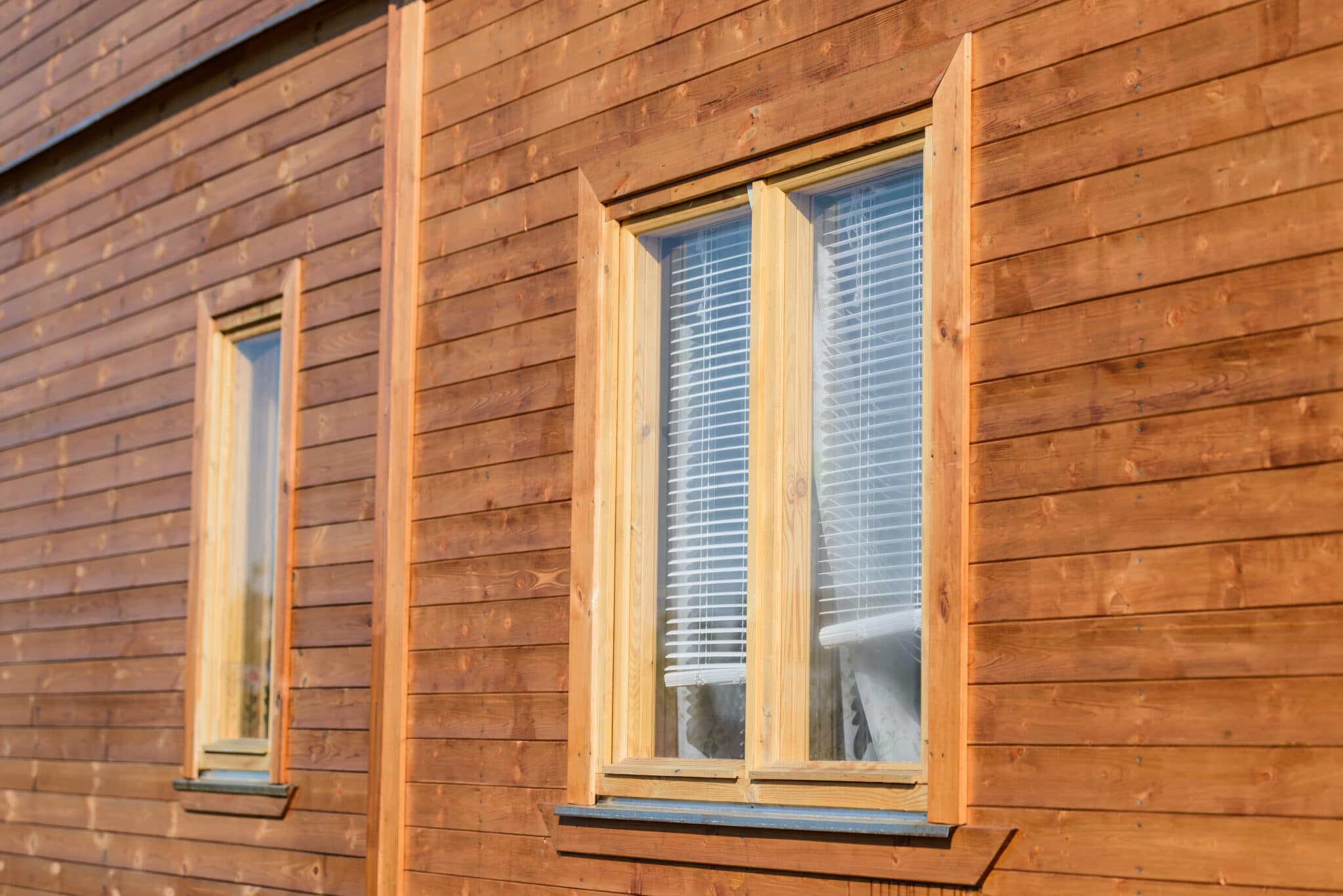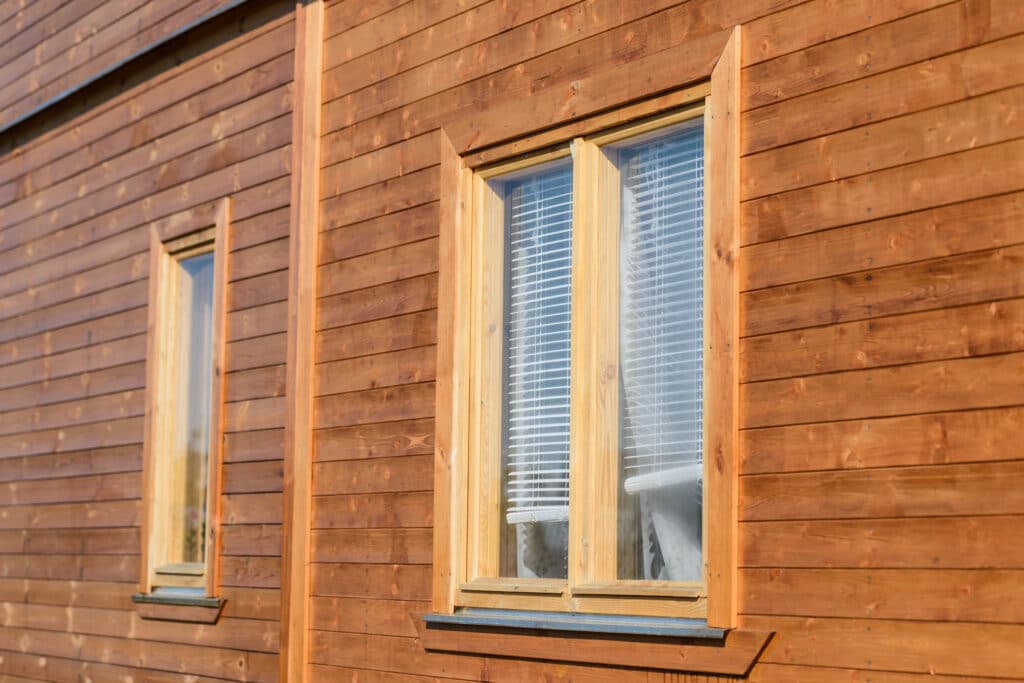 Final Thoughts
As you now know, there are many options to consider for your building's exterior wall siding. Some will hold up better in harsh conditions, require less maintenance over time, or are more expensive.
All of the materials we discussed have their benefits and disadvantages, so make sure you consider the following when comparing exterior wall siding materials, especially before buying anything:
How much will the material cost?
How easy is it to install? Could installation be slowed due to weather?
Can the material withstand normal wear and tear, and extreme wind, water, or heat?
Does it require a lot of ongoing maintenance or repairs for the customer to keep it in good working order?
At New Tech Machinery, we value knowledge and hope to provide our customers with the education they need to do their job right the first time. Happy customers help lead to lasting projects and clients.
If you have more questions about wall panels, portable rollforming equipment, or metal construction, check out our learning center for more in-depth articles, videos, and downloadable resources.
---
---