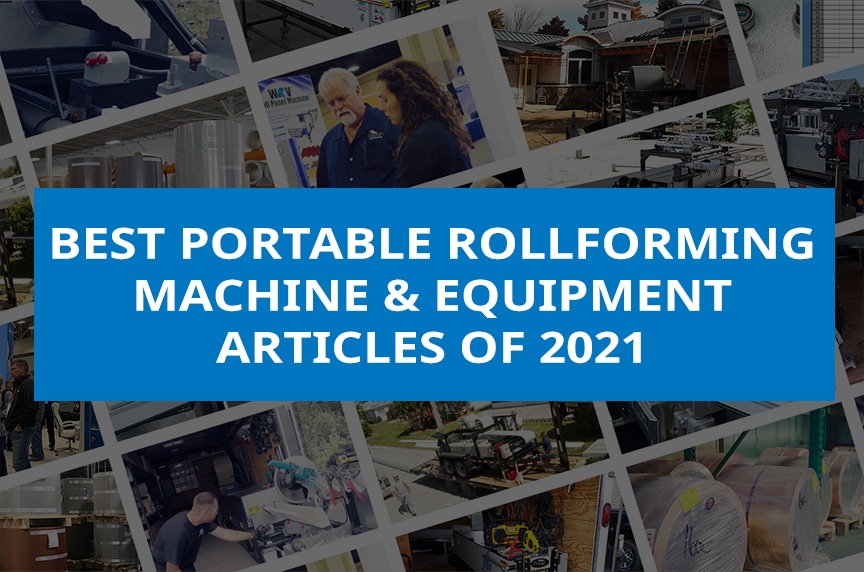 As 2021 comes to a close and we all prepare for the holiday season, we wanted to look back on this past year.
For New Tech Machinery, 2021 was a year of growth and excitement including launching new products and celebrating 30 years in business. However, it was not without its own challenges in manufacturing, material shortages, increased demand, and more.
Despite all of the ups and downs in the metal construction industry, we're so thankful for everyone who has been a part of New Tech Machinery and took the time to use our content to learn more about portable rollforming and its use in metal construction.
What does New Tech Machinery have planned for 2022? We're still driven to provide educational articles, videos, and downloads that:
Helps contractors make informed decisions when choosing and purchasing the best portable rollforming machine for their projects and businesses.
Educates employees or anyone new to portable rollforming machinery and equipment.
Assists machine operators with troubleshooting common issues as well as understand best maintenance and safety practices.
Whether you're new to the Rollforming Learning Center or have been a long-time subscriber of our articles, downloads, and videos in 2021, we sincerely thank you! Now, before we close the door to this year, let's take a look at some of our favorite blog articles published in 2021.
The 5 Best Portable Rollforming Machine & Equipment Articles of 2021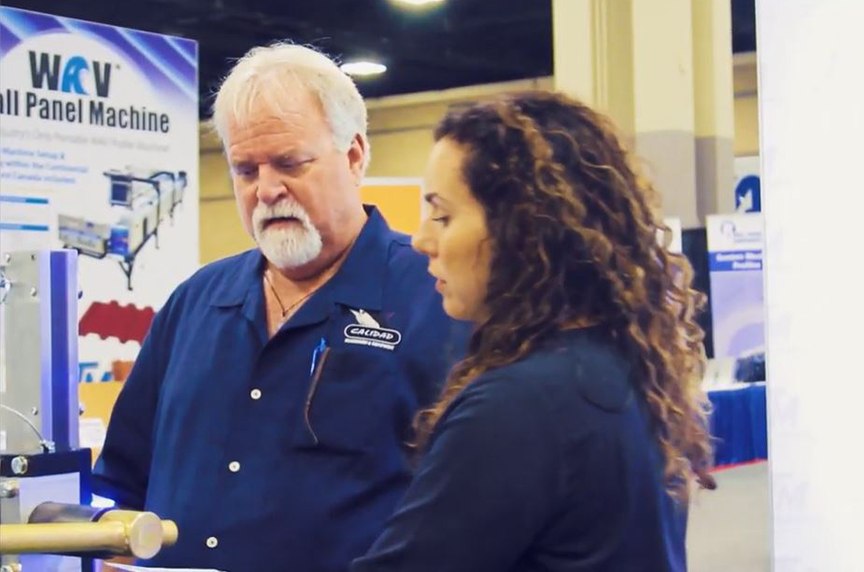 If you're looking to purchase a new portable rollforming machine, you probably want to know what to expect during the sales process, right? It's helpful to know the steps from beginning to end on how to purchase a portable rollforming machine, what information you'll need to have, and who you'll be able to talk to if there are any questions throughout the process.
Selecting, choosing, and purchasing a new machine can be stressful enough. By explaining how to purchase a new portable rollforming machine from New Tech Machinery (NTM), we hope you'll understand how you can be prepared and learn what is involved in this process so you have a successful and positive experience.
After 30 years of working with various clients, we know how critical rollforming equipment is to the success of your business and customers. In this article, we'll go over the steps and expectations of purchasing a portable rollforming machine and what you can expect throughout the process with an NTM Account Manager.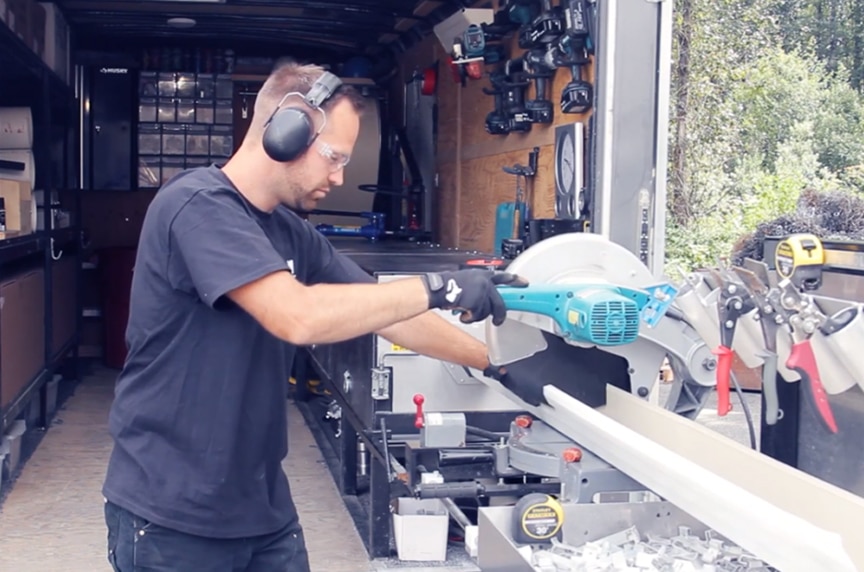 Are you considering purchasing a new portable gutter machine but aren't aware of any gutter machine manufacturers? Maybe you're just doing research, weighing your options, and seeing what other companies offer before making a final decision?
No matter if you're a gutter system contractor or supplier, your business depends on this equipment to produce and supply high-quality products to your customers. If you end up with a machine that isn't the best fit for your needs or you purchase one from an unreputable company, it could be detrimental to your business.
For 30 years, New Tech Machinery has helped contractors and gutter suppliers like you get more control of their projects and profits by manufacturing industry-leading portable rollforming machines and equipment, including various types of gutter machines.
While we strive to provide versatile and easy-to-use gutter machines, no matter if you're doing residential or commercial work, we understand that you want to consider all of the manufacturers and their product offerings available to you. It's also a question we get asked often: "If I don't end up choosing New Tech Machinery for my portable gutter machine, what other manufacturers do you recommend?"
With that in mind, we've created this article to help you learn about some of the best portable gutter machine manufacturers and their products.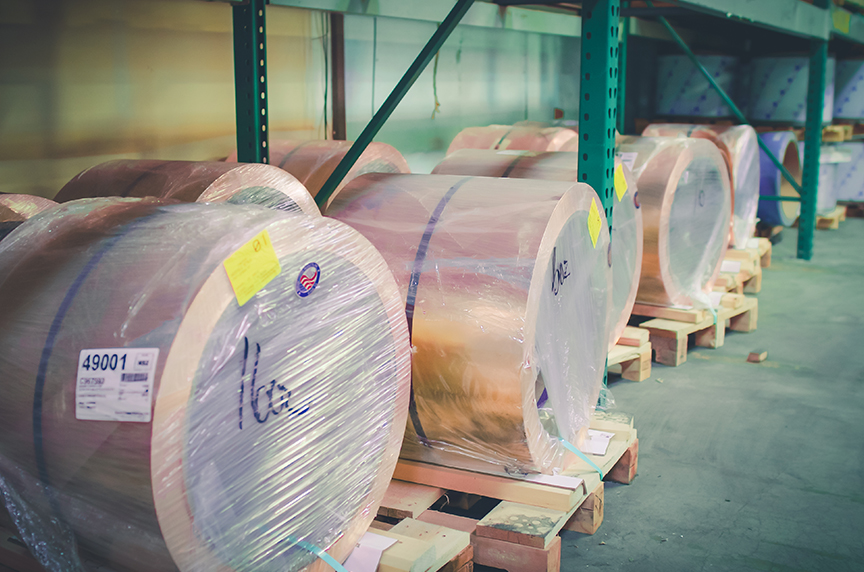 If you're a contractor, panel supplier or manufacturer, and use a portable rollforming machine for your metal roofing business, one important thing you need to consider is which metal roofing coil suppliers you'll be purchasing from.
Whether you're comparing different metal coil suppliers for your business or aren't sure of what manufacturers are out there, trying to find the best and reputable companies that supply metal coil can be quite a task. Ending up with the wrong supplier or lower quality material could end up being disastrous for your company, bottom line, and customers.
At New Tech Machinery, we only manufacture portable rollforming equipment, but we have worked and partnered with many dedicated and top-quality metal coil suppliers over the years. As such, we've put together a review of some of the best and most popular metal coil suppliers in the United States to assist in making your search easier.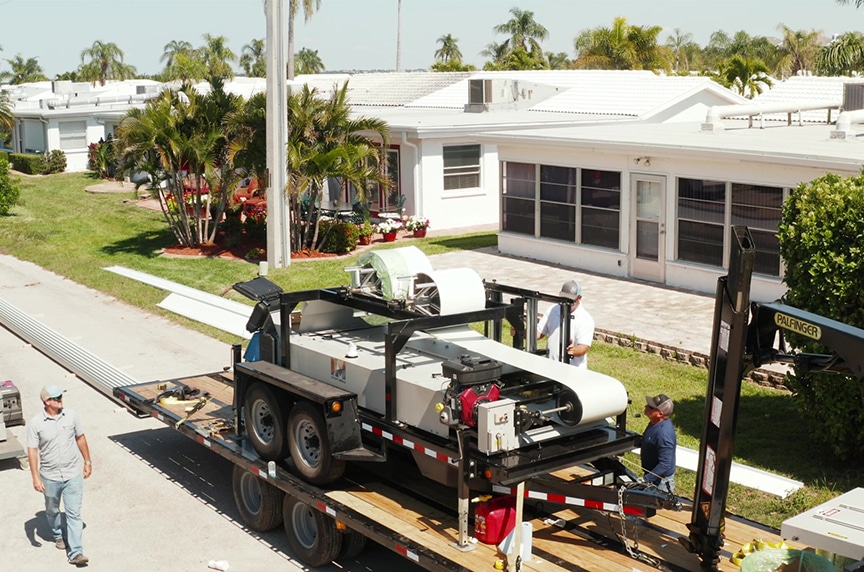 Are you considering which portable roof panel machine to purchase: New Tech Machinery's SSQ II™ MultiPro Roof Panel Machine vs. SSR™ MultiPro Jr. Roof Panel Machine?
As a metal roofing contractor or panel manufacturer/supplier, there's a lot that goes into choosing and purchasing the right portable roof panel machine for your business operations. We often get questions about which of our portable roof panel machines are better for residential or commercial roofing and which add-on features and accessories are best for specific projects or business levels.
We know that some rollforming equipment may have features and benefits that set it apart from similar machines, so here's a head-to-head comparison of the SSQ II and SSR portable roof panel rollforming machines, both offered by New Tech Machinery (NTM). This way, you can make the best decision based on what's important to you and your business.
In this article, we'll talk about how these two machines compare in the following areas:
Standard features of each machine
Machine specifications and what materials you can run
Cost of each machine and factors affecting it
Add-ons and accessories available with each roof panel machine
Which profiles each machine can produce
Whether the machine is designed for residential vs. commercial projects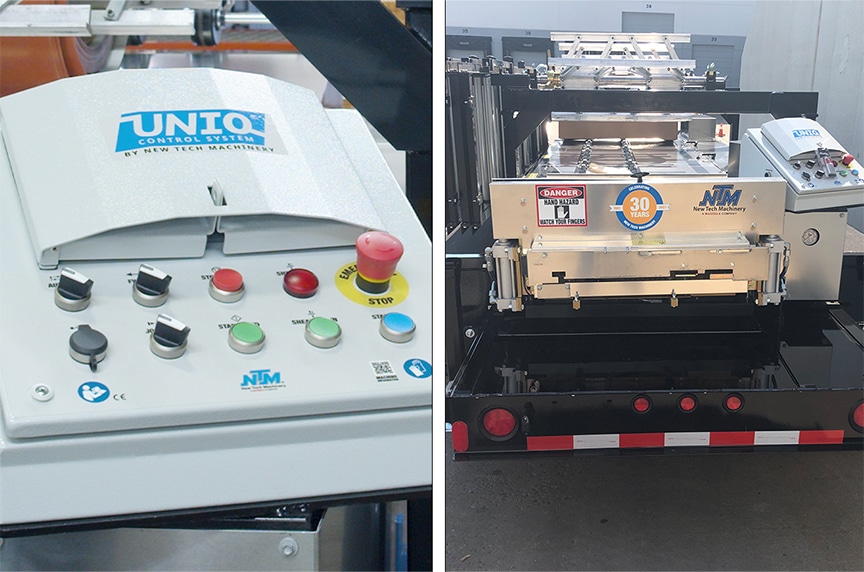 Your portable rollforming machine, its features, and accessories are an essential part of your metal roofing business. If you're looking for a new portable roof panel machine from New Tech Machinery, you've likely noticed the new UNIQ® Automatic Control System on the SSQ II™ MultiPro Roof Panel Machine. It's no surprise that any new products can raise concerns, questions, and even hesitation when buying such a significant equipment investment for your business.
For the last 30 years, New Tech Machinery (NTM) has manufactured portable rollforming machinery and equipment; building upon our past innovations to increase the versatility, ease-of-use, and efficiency you gain from using an NTM machine has been our biggest goal.
That's why we want to go over the essential details about this next-generation control system, including:
What user-friendly features of the UNIQ Automatic Control System make operating your New Tech Machinery portable rollformer easier
How it benefits and improves your use of and safety with portable rollforming equipment
The UNIQ Automatic Control System's design and innovation from previous computer controller models
Final Thoughts
Thank you to everyone who read any of our articles, watched a video, downloaded an e-book, or just took the time to learn something from our website. We are excited to keep providing you with more great and informative content in 2022!
If you're looking for a portable rollforming machine or equipment to help upgrade your metal roofing or gutter business, feel free to reach out to our rollforming specialists. Or, if you have a topic you want to see covered in one of our videos or articles, feel free to email us at blog@newtechmachinery.com.
We wish everyone a happy holiday season and a healthy new year, from all of us at New Tech Machinery!