If you're a contractor, panel supplier or manufacturer, and use a portable rollforming machine for your metal roofing business, one important thing you need to consider is which metal roofing coil suppliers you'll be purchasing from.
Whether you're comparing different metal coil suppliers for your business or aren't sure of what manufacturers are out there, trying to find the best and reputable companies that supply metal coil can be quite a task. Ending up with the wrong supplier or lower quality material could end up being disastrous for your company, bottom line, and customers.
At New Tech Machinery, we only manufacture portable rollforming equipment, but we have worked and partnered with many dedicated and top-quality metal coil suppliers over the years. As such, we've put together a review of some of the best and most popular metal coil suppliers in the United States to assist in making your search easier.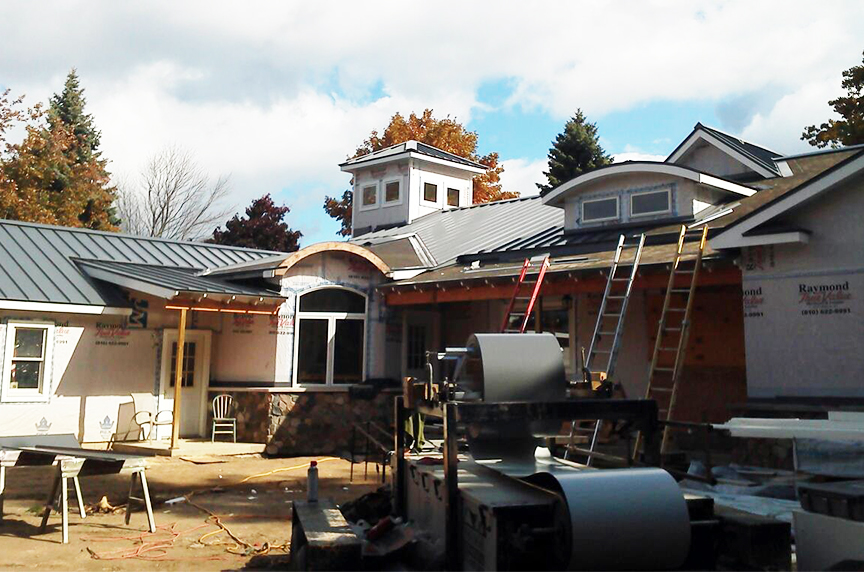 Coated Metals Group
Headquarters: Verona, Wisconsin
About the company: Since 1983, Coated Metals Group manufactures pre-finished steel products for the construction industry. Coated Metals Group has full production and distribution facilities located in Madison, Wisconsin; Denver, Colorado; Indianapolis, Indiana; Phoenix, Arizona; Minneapolis, Minnesota; Salt Lake City, Utah; Nashville, Tennessee; Charlotte, North Carolina.
Product offerings:
Metal coil and sheets
Panel systems
Underlayment
Snow retention
Rainware
Gutter coil
Roofing accessories
Drexel Metals Inc.
Headquarters: Louisville, Kentucky
About the company: Founded in 1985, Drexel Metals Inc. provides various engineered metal roofing systems, equipment, and custom fabrication services. Drexel Metals has grown to become a leader in distributing painted metal for metal roofing, architectural sheet metal, military and crop storage industries. Drexel Metals has locations across the United States in Colorado, Florida, Kentucky, Maryland, Missouri, and Pennsylvania.
Product offerings:
Metal coils and flat sheets
Panel profiles for metal roof and wall systems
Metal roofing fasteners and accessories
High temp and synthetic underlayment
Snow retention systems
Custom fabrication
---
---
Firestone Building Products, LLC
Headquarters: Nashville, Tennessee
About the company: A leading manufacturer in commercial metal roofing systems, Firestone Building Products, LLC has evolved since its founding in 1980 from one product to manufacturing various roofing products, including asphalt and metal roofing systems, insulation, wall panels, accessories, and more.
Product offerings:
Metal flat sheet and coil
UNA-CLAD™ UC metal roofing and soffit panels
Metal roofing accessories
Roofing underlayment and insulation
RubberGard™ EPDM roofing systems
Modular roofing systems
TPO and PVC roofing systems
Asphalt roofing systems and accessories
Metal wall panels
McElroy Metal
Headquarters: Bossier City, Louisiana
About the company: Starting as a single-shop operation in 1963, McElroy Metal has grown into a family-owned national business. McElroy Metal now operates 13 manufacturing facilities, 25 Service Center locations, and 45 Metal Mart stores throughout the United States.
Product offerings:
Exposed fastener panels
Standing seam metal roofing systems
Retrofit systems
Concealed fastener wall panels
Metal soffit and canopy panels
Slit coil and flat sheets
Metal shingles and simulated tile
On-site rollforming equipment
Accessories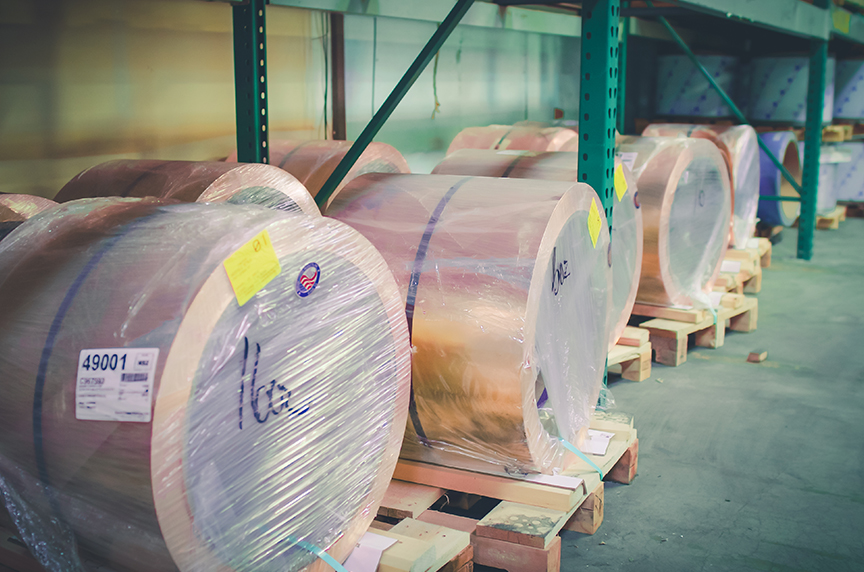 Peterson Aluminum Corp. (PAC-CLAD)
Headquarters: Elk Grove Village, Illinois
About the company: In 1965, Peterson Aluminum Corporation (PAC) was established to be a metals service center for the architectural metals industry. PAC-CLAD's national sales base allows it to maintain extensive inventories and provide cost economies to customers. PAC-CLAD operates full production facilities in Annapolis Junction, Maryland; Tyler, Texas; Phoenix, Arizona; Acworth, Georgia; and a regional sales office in Andover, Minnesota.
Product offerings:
Architectural flat sheet and coil
Standing seam, exposed fastener, horizontal and flush wall, and soffit panels
Roofing accessories
Flat polyisocyanurate insulation
Trim, gutters, column covers, and downspouts
Perimeter/roof edge systems
Fascia systems
Snow retention
Metal and custom fabrication
Sheffield Metals International
Headquarters: Sheffield Village, Ohio
About the company: Established in 1997, Sheffield Metals International is an industry leader in providing coated and bare metal sheet and coil, as well as engineered standing seam profiles, to the architectural metals industry. Currently, Sheffield Metals operates out of five locations throughout the United States: Sheffield Village, Ohio; Acworth, Georgia; Arlington, Texas; Denver, Colorado; and La Mirada, California.
Product offerings:
Metal roofing coil and sheets
Engineered panel profiles and systems
Non-engineered panel profiles and systems
Metal rollforming equipment
Metal roofing accessories and components
Roof drainage components and accessories
Final Thoughts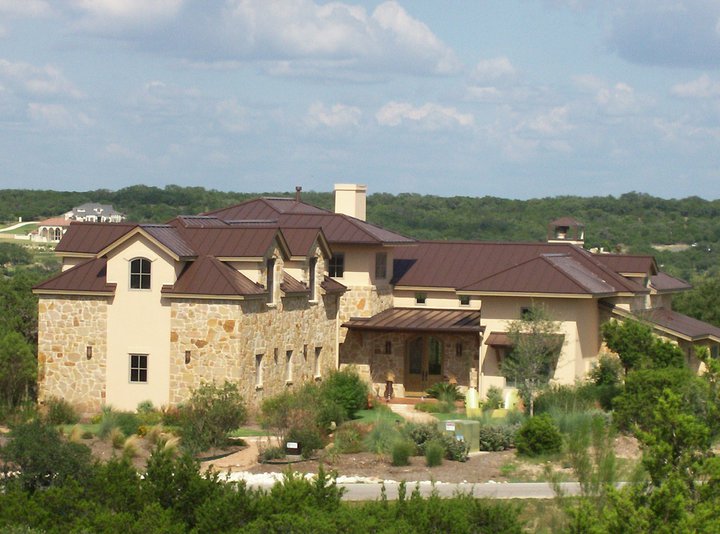 Now that you're aware of some different metal sheet and coil suppliers, you can keep researching and comparing suppliers in your area to determine which will best suit your metal roofing business and customers.
You'll also want to consider the following when talking to different metal coil suppliers to find out how they will work with you and your needs:
Find out how their order processing works and if they can get you your material promptly for your projects.
Don't just consider the price. Find out about shipping or freight costs and whether it's your responsibility or theirs.
Consider your area and where you will be working. Is there a supplier in that location or at least close to it?
Is the company reliable, and do they have responsive customer service?
Your portable rollforming equipment is only part of your business. Finding and choosing the right metal coil supplier for your business can impact your projects, customer satisfaction, and bottom line. That's why we've gathered this list of some of the best metal coil suppliers we've referred clients to so they know they're getting the highest quality products and service.
If you have any additional questions or want to learn more about portable rollforming equipment, contact us today to talk with one of our rollforming specialists.