Are you considering purchasing a new portable gutter machine but aren't aware of any gutter machine manufacturers? Maybe you're just doing research, weighing your options, and seeing what other companies offer before making a final decision?
No matter if you're a gutter system contractor or supplier, your business depends on this equipment to produce and supply high-quality products to your customers. If you end up with a machine that isn't the best fit for your needs or you purchase one from an unreputable company, it could be detrimental to your business.
For 30 years, New Tech Machinery has helped contractors and gutter suppliers like you get more control of their projects and profits by manufacturing industry-leading portable rollforming machines and equipment, including various types of gutter machines.
While we strive to provide versatile and easy-to-use gutter machines, no matter if you're doing residential or commercial work, we understand that you want to consider all of the manufacturers and their product offerings available to you. It's also a question we get asked often: "If I don't end up choosing New Tech Machinery for my portable gutter machine, what other manufacturers do you recommend?"
With that in mind, we've created this article to help you learn about some of the best portable gutter machine manufacturers and their products.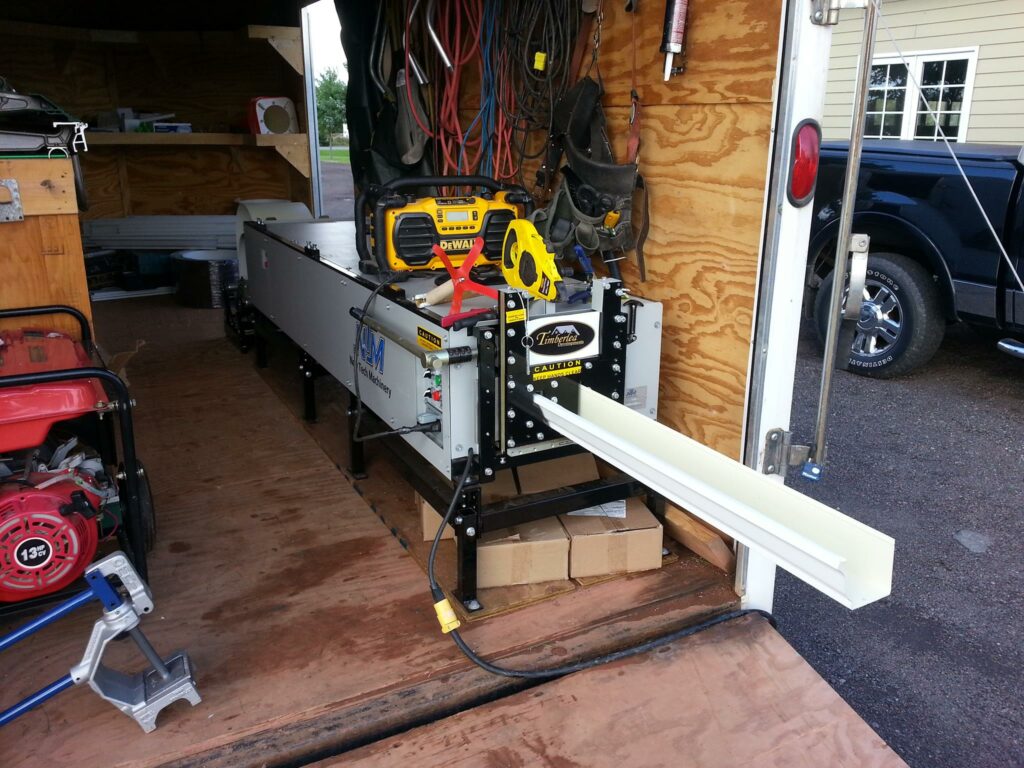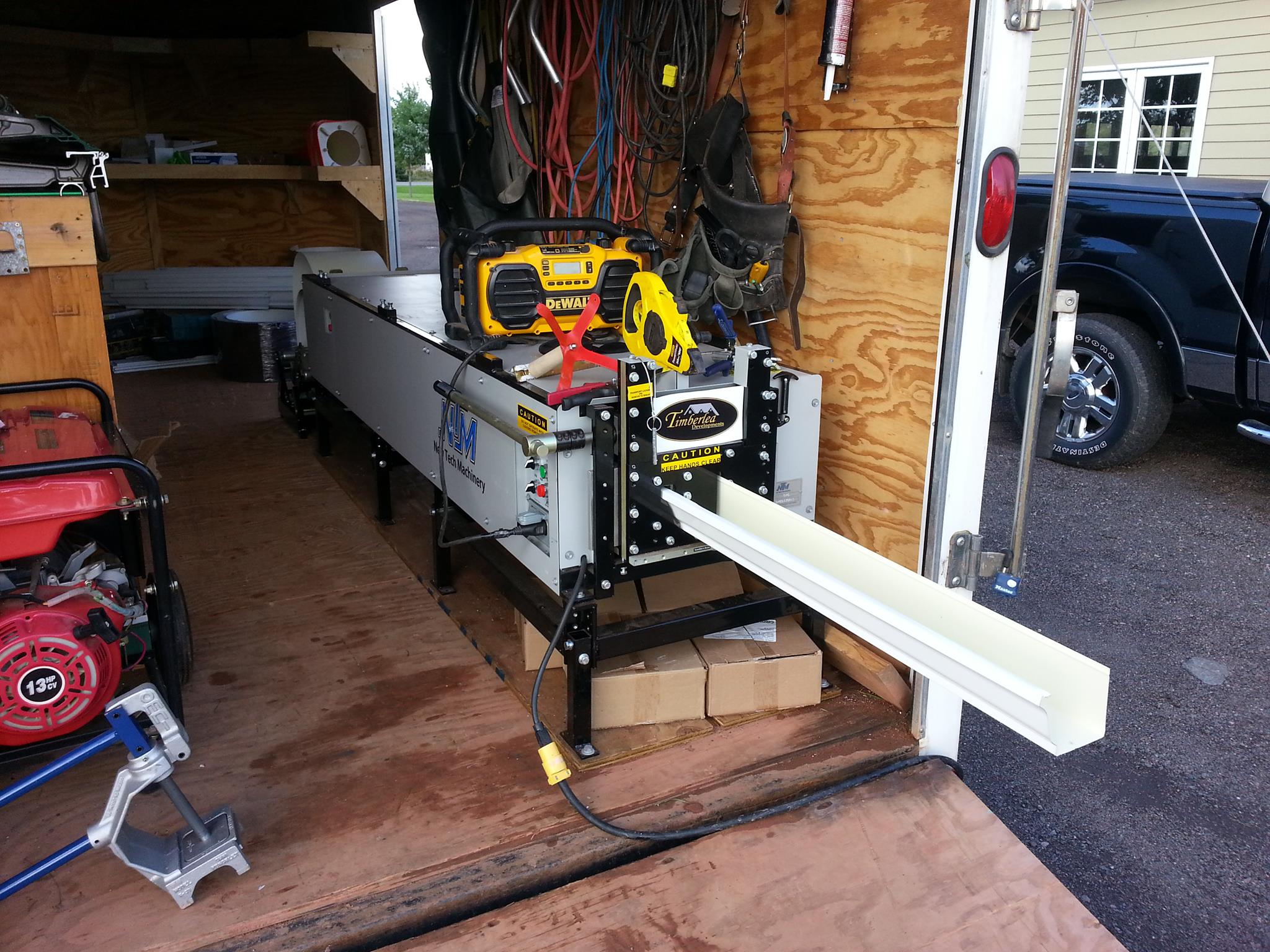 KWM Gutterman Inc.
Headquarters: Rockdale, Illinois
About the company: KWM Gutterman's, founded by Karl W. Minor, Sr. in 1983, offers an extensive product line of portable gutter machines and accessories and manufactures all of its machines at its facility in Rockdale, Illinois.
Gutter machines available include:
IronMan 5 Inch and IronMan 5 Inch Junior
IronMan 6 Inch and IronMan 6 Inch Junior
IronMan 5/6 Inch Combo and IronMan 5/6 Inch Junior Combo
IronMan 7 Inch and IronMan 7/8 Inch Combo
IronMan Fascia
IronMan 6 Inch Half Round Gen 2
Englert Inc.
Headquarters: Perth Amboy, New Jersey
About the company: Herb Englert founded the company in 1966 and it has been serving commercial and residential markets with quality metal building products and services. Englert, Inc. supplies seamless residential gutter systems, accessories, and on-site roll-forming machines. They also offer various residential, commercial, and architectural standing seam metal roof and wall panel profiles, panel widths, in-house coil, and finishes.
Gutter machines available include:
LeafGuard Seamless Gutter Machine
RainPro Seamless Gutter Machine
MetalMan 660 6" K-Style Gutter Machine and 770 7" Box Gutter Machine
MetalMan 650 5"/6" Combo Seamless Gutter Machine
MetalMan 555-5" K-Style Seamless Gutter Machine
RainPro Seamless Gutter Machine
Eastside Machine Company
Headquarters: Fargo, North Dakota
About the company: Founded in 1960, Eastside Machine Company manufactures various portable rollforming machines, including seamless gutter machines, continuous siding machines, and both in-plant and portable custom rollforming machines. It also has a related company that sells steel and aluminum siding, gutter and roofing coil, and accessories.
Gutter machines available include:
EM Eagle 5" K-style Seamless Gutter Machine
EM 5 ½" Fascia Gutter Machine
EM 4 ½" Fascia Gutter Machine
EM 7 ½" Fascia Gutter Machine
The Bradbury Group
Headquarters: Moundridge, Kansas
About the company: The Bradbury Group of manufacturing companies started in 1959 and produces metal processing equipment for customers all over the globe. Currently, Bradbury's product lines include in-plant and portable rollformers and equipment, steel framing equipment, precision roller levelers, coil processing equipment, automated production systems, stacking and packaging equipment, controls and automation, embossing and calendering equipment.
The Bradbury Group operates locations around the world, including ones in North America, South America, Africa, Asia, Australia, and Europe.
Gutter machines and equipment include:
Metal trim production equipment
Portable gutter rollforming equipment for half round, quarter round, and quad gutters
In-plant gutter rollforming equipment
Slitting and folding equipment
Soffit rollforming machinery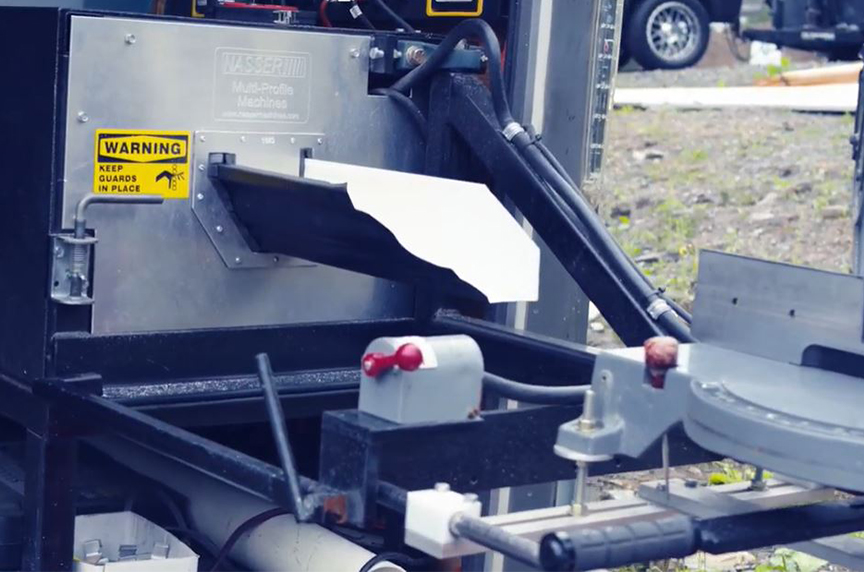 Grover Machine
Headquarters: St. Louis, Missouri
About the company: Established in 1958, Grover Machine designs and manufactures rollforming machines and equipment for residential and commercial construction as well as hydroponic machinery. Grover Machine's specialized product lines include gutter, elbow, and downspout machines and they've sold machines in over 30 countries.
Gutter machines available:
Portable gutter machines and accessories

6" and 5" K-Style
8", 6" and 5" half round
6" and 5" fascia

In-plant gutter machines
Jobsite
Headquarters: Delta, Colorado
About the company: Since 1980, Jobsite has been designing and engineering rollforming equipment for steel framing, roofing, and gutter industries. It also offers custom metal fabrication and engineering services worldwide. Jobsite's product lines include steel framing equipment and in-plant rollformers, downspout rollformers, portable standing seam rollforming machines, and portable gutter machines.
Gutter machines include:
JS6-HR 6" half round gutter machine
JS6 K-Style gutter machine
JS7 7" Industrial box-style gutter machine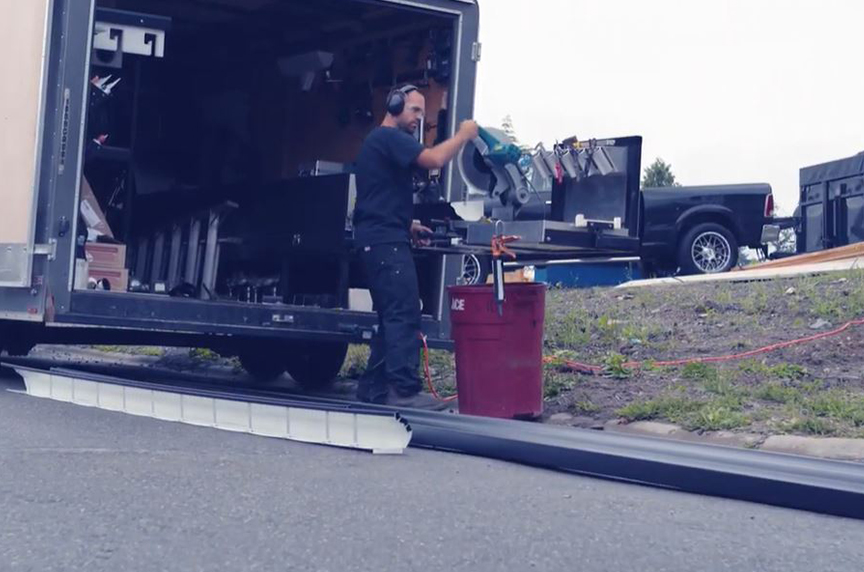 Final Thoughts
Now that you're more familiar with some popular gutter machine manufacturers worldwide, it's still essential that you research each company, compare their products, ask the right questions, and choose the company that best fits you and your needs.
There's more that goes into purchasing a portable gutter machine from a manufacturer than just finding a great price or what fits in your budget. Keep in mind these questions of companies and their products when doing your research:
Does the gutter machine manufacturer provide financing or partner with leasing companies that offer financing?
Is the machine manufacturer able to process orders and assemble/ship the machine(s) on a schedule that works for you and your business?
What are the shipping or freight costs if you purchase a machine? Can they ship to your company's location?
Is there a service technician or technical department you can contact if you have any questions about the machine, need service, or require help troubleshooting an issue with the equipment?
What kind of gutter profiles are popular with customers in your area? Which profiles would you like to be able to offer to customers?
Does the company you want to purchase a machine from offer the accessories or add-ons (trailer, run out stands, coil cradles, etc.) you'd like to have?
Is machine training offered? What are the costs associated with training, or is there a free session provided?
Are warranties offered? How do the warranties compare between different manufacturers?
For 30 years now, New Tech Machinery's seamless gutter machines and roof panel machines have provided industry-changing, versatile, and user-friendly rollforming products that allow contractors and manufacturers the ability to bring their equipment right to the job site.
We understand how crucial it is for you and your business to choose the machine that best fits your business and customer needs. If you have any questions about portable gutter machines or rollforming equipment, contact us. We'd love to talk about your gutter business and offer potential solutions to help you grow or expand your business and its offerings.