New Tech Machinery (NTM) is often asked questions like "Does NTM offer testing?" and "How do I get engineering documentation for my profiles?" There's a common misbelief that portable rollforming machine manufacturers provide testing for certain industry standards. So, where can you find engineering information for panel profiles?
Simply put, as a machine manufacturer, NTM doesn't provide any engineering for our profiles. Nor do we test them for wind uplift, water infiltration, etc. But we do work with many reputable and trusted coil suppliers that offer "engineered" panels for all your architectural project needs.
In this article, we'll answer:
If NTM offers testing on panel profiles
How to know if you need engineering for a profile
Where to find engineering for your profiles
Does New Tech Machinery Offer Testing on Panel Profiles?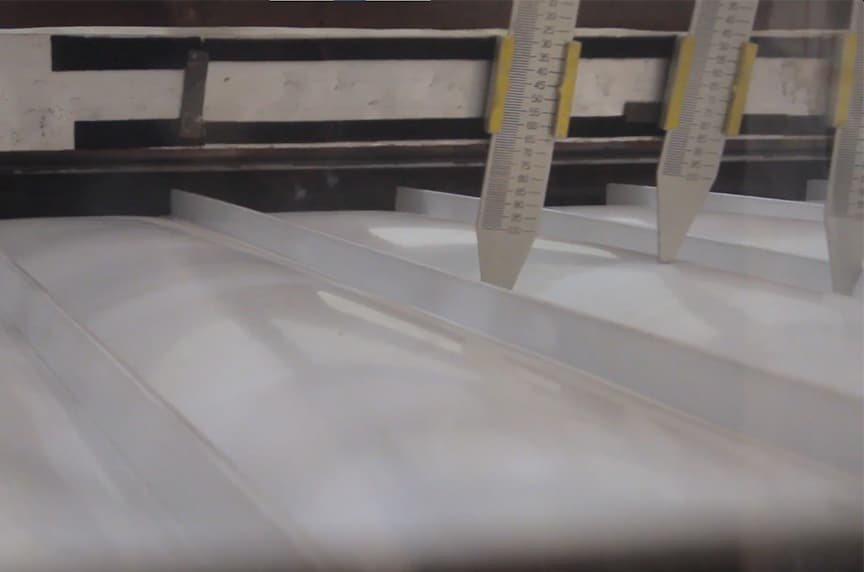 New Tech Machinery does not provide panel testing or engineering for profiles produced by our machines. NTM machines are designed to produce UL-compliant panels (check out our UL compliance vs. UL certification article to learn more), but a coil supplier most often provides true engineering. At the end of the day, the coil supplier's metal is what gets installed on a roof, not the rollforming machine
There are hundreds of tests in the metal roofing industry to find out how certain materials, profiles, installation methods, etc. perform against water penetration, uplift, fire resistance, and many more. These tests will determine the roof system's performance by a third-party testing facility, where a professional engineer evaluates the results and can stamp and validate them, allowing the company sponsoring the testing to say they offer "tested or engineered" panels.
Testing and engineering are terms used in the metal roofing industry, sometimes even interchangeably, but for this article, we will use the term "engineering" to focus on the engineered reports you can get from your coil supplier, like Sheffield Metals International.
We'll explain how to find out if you even need engineering for a specific panel profile and where to look first for that information.
---
---
How Do You Know if You Need Engineering for Specific Panel Profiles?
Residential vs. commercial profiles
First, you need to consider whether you want or need to offer engineered metal roof systems before purchasing a portable rollformer. This will allow you to choose the residential or commercial panel profiles that have engineering already offered by your local, reputable coil supplier. You can also talk to your coil supplier for assistance and to find out what testing they've had done on their products.
It's also dependent on where you see your business now and in the future. If you focus mainly on residential projects, you may not need to worry as much about getting engineered profiles. But, if you want to get into commercial work, they typically have more stringent requirements.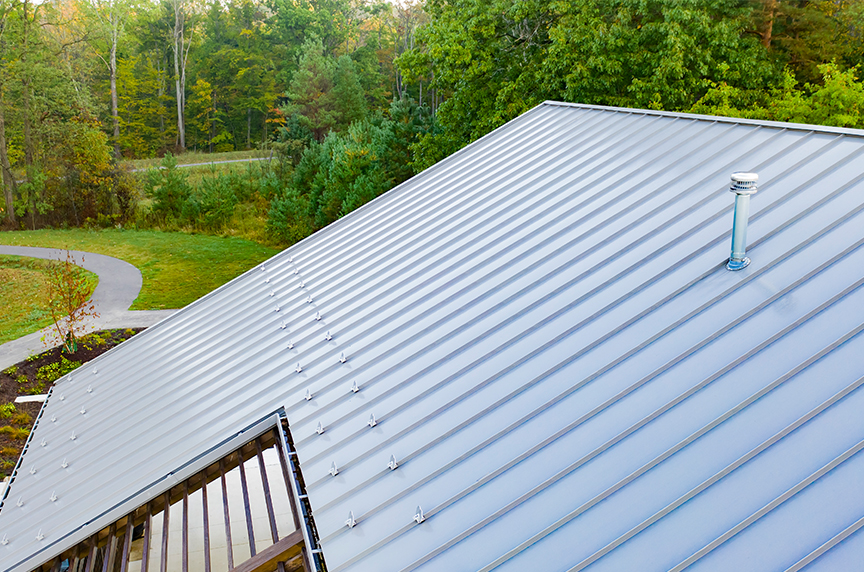 Required in the architect's specifications
You'll know if you need to provide engineered profiles when you bid on a job and see the architect's specifications. The architect's specifications will lay out what testing requirements will need to be met for that project. If you know your coil supplier provides engineering on the profile you have, and the project calls for that profile to meet certain testing requirements, you have a greater chance of landing that job.
It's required by local building codes
If your local building codes require you to meet certain standards, then you'll have to ensure you can do so with the profiles you offer. Building codes dictate the construction and design of residential and commercial projects based on the jurisdiction's safety standards. You can talk to your local coil supplier or building authority to find out what requirements you'd need to make.
You need to meet weathertight warranty requirements
A manufacturer that offers weathertight warranties could require meeting minimum engineering standards. For example, Sheffield Metals requires all weathertight warranty projects to be installed at a minimum UL90. Weathertight warranties aren't applicable for all panel profiles, and there are different types of warranties depending on the coil supplier you use. Typically, these are only applicable for commercial projects.
Where Can You Find Engineering Documentation for Panel Profiles?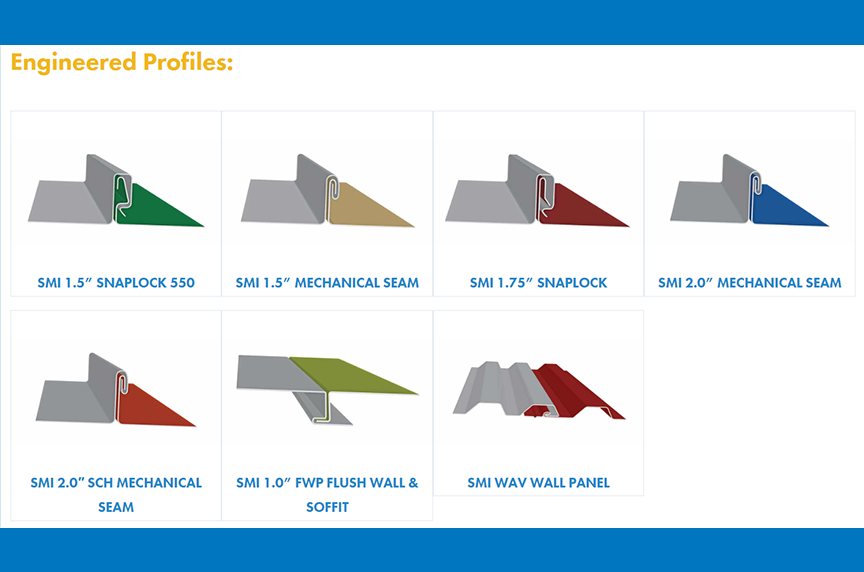 If you're looking for engineering for a specific panel profile you already have or want to purchase for your portable rollformer, go to your local reputable coil supplier first. Find out what engineering they may already have for comparable profiles you need for your project.
Many coil suppliers, like Sheffield Metals, will list on their website what engineered profiles they offer, testing reports for each of those profiles and the roof decks used in those tests, warranty information, and more.
If a coil supplier doesn't have engineering for a panel profile for certain project requirements, you can get the testing done yourself through Professional Engineers and testing facilities.
Final Thoughts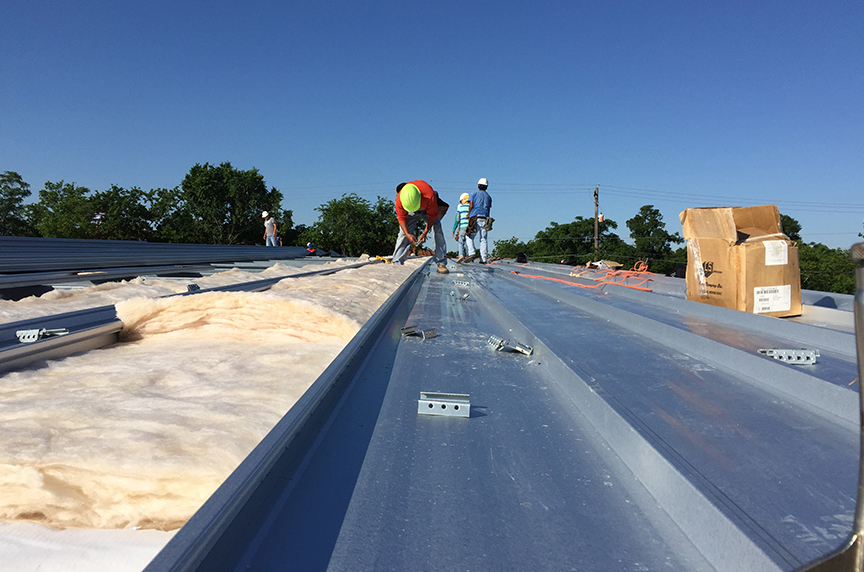 If you're looking for an engineered panel profile for your metal roofing projects, or if you need to meet certain testing standards, it's important that you understand where to look and who to go to for help.
A portable rollforming manufacturer and their products aren't the ones providing engineering information because the machine isn't going onto the roof. The material is. That's why asking your coil supplier about their engineered profiles, or looking into getting testing done yourself, is crucial.
At New Tech Machinery, we've referred many clients to our trusted coil and sheet manufacturing partners. Some coil suppliers may showcase what they offer and what testing they've done on their websites, but if you want help finding one in your area, we're happy to help! Just contact one of our experienced rollforming specialists today!
---