Purchasing a portable rollforming machine, whether you finance or buy outright, is a big investment upfront and over the course of its service life. If you don't have the cash flow or funds to purchase a new portable rollformer, you may consider looking at and buying a used portable rollforming machine. However, what are some of the best places to look for used portable rollforming machines? What are the benefits and drawbacks of buying used equipment?
At New Tech Machinery (NTM), we don't sell used portable rollforming machines, but we do get asked by clients where they can find used NTM equipment. Our Sales team can refer you to some great places to look for used portable rollforming machines and accessories if you're not in the market to buy new equipment.
In this article, we'll discuss:
Where to find used portable rollforming equipment
Pros and cons of buying used portable rollforming machines
What to keep in mind when looking at used portable rollforming machines
Where Can You Look for a Used Portable Roof Panel Machine or Used Gutter Machine?
If you're looking for a used portable rollforming machine, knowing where to start can be more tricky than you realize. As with purchasing new equipment, it's important to find someone reputable and to see the machine in person before you put any money down.
Here are some ideas of where you can look for a used portable roof panel machine or a used seamless gutter machine:
Roofers®CoffeeShop or MetalCoffeeShop™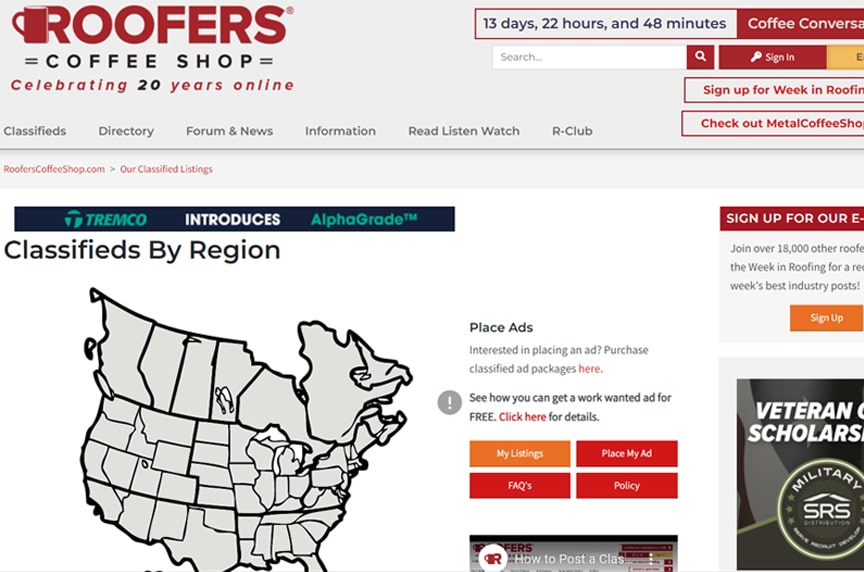 In 2002, Roofers®CoffeeShop began as a support website for a newspaper focused on classified ads for the roofing community, the Roofers Exchange. Established by Vickie Sharples, and currently led by Heidi Ellsworth, the website is an award-winning community for the roofing industry to find information about trends or materials, network with others in the space, and learn about the industry with blogs, videos, and podcasts. There's also a sister site, MetalCoffeeShop™, that features metal construction information for roofing, walls, gutters, and more.
If you're looking for a late model used or recent model used portable rollforming machine, RoofersCoffeeShop and MetalCoffeeShop have classified sections where you can search by region, keywords, trade name, or filter by whatever it is you're interested in: products for sale, job ads, or projects. From there, you can request more information from the seller by providing your contact information and writing a message. Some classifieds provide pictures of the products available but it's always best practice to vet the seller and see the equipment in person before making any decisions.
NTM Machine Distributors
New Tech Machinery works with various distributors to help sell portable rollforming equipment worldwide. Some of them even sell pre-owned NTM machines and refurbished equipment that are certified. Not all of NTM's distributors sell used rollforming machines, so for help finding a distributor in your area, reach out to an Account Manager.
---
---
Roofing Industry Associations
Roofing and industry trade associations are other great places to seek out information on used portable rollforming machines and equipment. Industry trade associations are ideal for those new to the industry to network and keep up to date with all the latest in the roofing industry. If the website doesn't have a specific classified section, using its network of suppliers and industry professionals can still come in handy.
There are too many associations to name, but here are a few of the major names for metal construction and roofing specifically:
Colorado Roofing Association
Florida Roofing & Sheet Metal Contractors Association
Metal Construction Association
Mid-Atlantic Roofing Contractors Association
Midwest Roofing Contractors Association
National Roofing Contractors Association
Western States Roofing Contractors Association
Referrals and Other Roofing Contractors
Simply using your ears and listening to others in your space talk about where they got their portable rollforming machines, new or used, can be worthwhile.
Word of mouth goes a long way still, even in the age of technology, and using referrals from other roofing contractors is a tried-and-true method of finding quality portable rollformers. As stated before, make sure that you go see the equipment in person first before purchasing it.
Internet and Online Dealers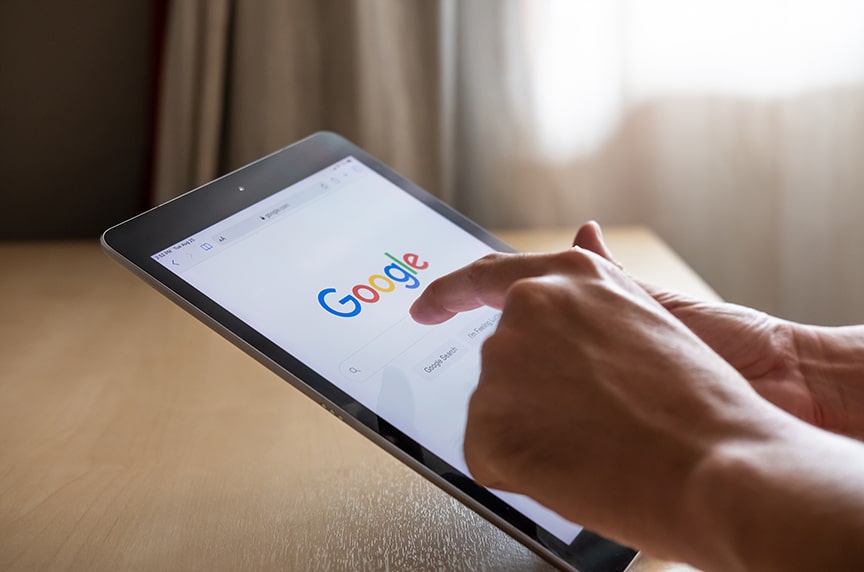 With the world at our fingertips, using the internet and online dealers of used portable rollforming equipment is a very popular way to find reasonably-priced machinery in your area.
Searching eBay, Craiglist, and social media groups and forums can go a long way to finding a specific model of portable rollformer you may be interested in, or quality refurbished or used rollforming equipment. Just make sure to do your research, vet your contacts and websites, and be diligent when looking at or purchasing anything online.
Advantages and Disadvantages of Buying Used Portable Rollforming Machines
When considering purchasing a used portable roof panel machine or used gutter machine, it's important to know the advantages and disadvantages. That way, you can make the best and most educated decision for your business and bottom line.
Advantages of Buying a Used Portable Rollforming Machine
It costs less upfront than buying a new machine.
It's a good option for those who are just starting a business or may not have that initial cash flow to make a large purchase on a new machine.
Used machines, if kept in good working condition, can still produce quality metal roofing panels or seamless gutters.
There's typically a quicker lead time on used rollformers, so you'll have the machine available to you immediately.
Disadvantages of Buying a Used Portable Rollforming Machine
You aren't the original owner of the machine and so it can be hard to really know what kind of work and maintenance it's been through before.
The warranty on the machine may not be transferrable to you when you purchase it.
Any additional or future parts or machine accessories you could need may not be available or included with the purchase.
The manufacturer of the used machine may no longer be in business or the machine itself has been discontinued and parts are no longer available.
What to Consider When Looking at a Used Portable Roof Panel Machine or Used Gutter Machine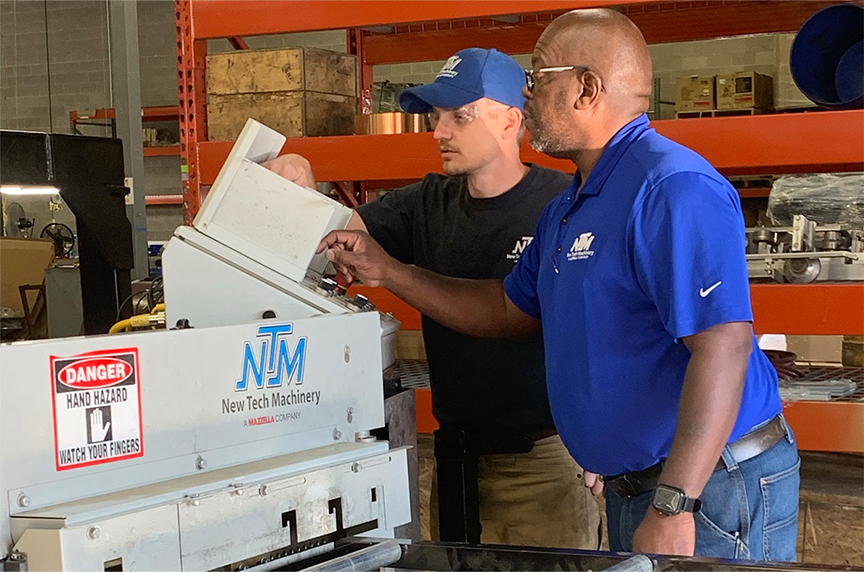 When looking at used portable rollforming equipment, no matter where you're considering buying it, there are some precautions to take into account before you put any money down.
Check the condition of the machine, inside and out. Be sure to ask the person or company selling the machine about past or current issues the machine may have had. Ask the seller to see any maintenance logs they may have to find out how the machine was taken care of or if there were any service repairs. Also, check for any hidden issues inside the machine you may not see right away at first glimpse.
Ask how the previous owner maintained and operated the machine. Where the machine was stored, how well it was maintained and taken care of, how often it was used, and the environment where it was operated, all play a part in how well the machine will run when you purchase it.
Ask if you can see and test the machine in person. A common problem that happens when purchasing anything used, is not looking at the product or checking its functionality in person. Running the machine is the most important thing you can do when purchasing used rollforming equipment, to ensure that all the components are operating correctly and that it runs the profiles properly.
Inquire about the machine's specifications and profile availability. Some used portable rollforming equipment may not be able to run the profiles you really want to produce. Be sure to investigate the machine's specs as thoroughly as you can, including the profiles that are available, the internal working parts of the machine, and what materials it can form.
Find out what accessories are included with the used portable rollformer purchase. One downside of buying a used portable rollforming machine is that you're ultimately getting whatever comes with the machine. You don't get to configure it to your liking. It's worth asking about what other parts come with the machine, including optional accessories like run-out stands, machine cover, controller, trailer, etc.
Consider the availability of replacement parts especially if the used machine is an older model. A big disadvantage of buying used machinery is that there's a chance the equipment isn't warranted. This is important to consider for your machine especially https://newtechmachinery.com/learning-center/video/top-5-service-questions-video/if you need replacement parts or service. For machines that may have limited availability on parts, you'll have to contact the manufacturer to see if parts are even kept in stock on that machine anymore.
Final Thoughts
Purchasing a portable rollforming machine for your metal roofing or gutter business is a significant investment, whether you decide to buy used or new. However, knowing where to find quality equipment from reputable sellers makes a difference and can help ease some of the stress away in the process.
Before you decide to buy any used rollforming equipment, remember:
No matter where you are looking, online or in person, inspect and run the machine.
Do your research and know what to ask anyone selling a used machine so you know how the machine was taken care of, what comes with it, and the profiles available.
Consider the drawbacks and benefits of buying used rollforming equipment, and what your business is capable of purchasing at this time.
Look at multiple places and sources for used portable rollformers; use your industry network and don't be afraid to seek out referrals in your area.
Although New Tech Machinery doesn't deal in used portable rollforming machinery, we can assist you with good places to look or refer you to some of our own distributors who sell used equipment. Our service department can also inspect or refurbish used machines for a cost. Please feel free to contact us with any questions about the purchasing process, or if you want to know more about used or new rollforming options. We'd love to help!
---