Starting up a new business can be daunting – no matter what industry you're looking to enter.
That being said, starting a gutter installation, metal roof contracting, or "chop and drop" supply business might be simpler than you realize. It all begins with your company having the machinery and equipment needed for production, including a portable rollformer.
For over 27 years, New Tech Machinery has helped thousands of contractors and manufacturers through the portable rollforming machine buying process. We feel confident that sharing our knowledge can help you on the path to buying your new business's first rollformer.
In this article, we'll cover:
Why you might want to start your own gutter/roofing business
When the best time to start a new business is
Why buy a portable rollformer to start your business
Ways of paying for a rollforming machine
An excellent opportunity for new business owners
Why Start a Metal Roofing or Gutter Contracting/Supplying Business?
There are many reasons that someone might decide to start their own metal roofing or gutter supply/contracting business. These reasons range from personal, to financial, to lifestyle, and beyond.
You want more independence and control.
Many new gutter or roof businesses are started by people who were employed by someone else's gutter metal roof installation company. This often means that they possess the skills and experience needed to start their own business, but maybe they don't want to work for someone else anymore.
When you start your own business, you get to the call the shots, meaning you are:
More independent
Your own boss
Able to control your schedule
Able to have a crew of your own
You want to make more money.
Beyond personal independence, many start-up gutter and roofing business owners are striving for more financial freedom as well. When you work for someone else, paychecks are often fixed to a specific amount every other week. But as a business owner, you have complete control over your own salary/wages. Depending on the size of the company, industries served, and the degree of success, business owners and operators have the opportunity to make a lot of money.
There are few barriers to entry.
In the gutter or roofing industry, there are few barriers to entry, meaning that not a lot of equipment, people, or supplies are required at the beginning. This is especially true if you're planning just to provide gutters or panels and not do any installations (also called "chop and drop" suppliers).
There are some critical elements needed though, including:
A rollforming machine (easily the most significant expense)
A metal sheet or coil supplier
Knowledge about how to use a rollformer (training is available)
An entrepreneurial spirit
And most importantly: Customers
You want to take a new direction in life.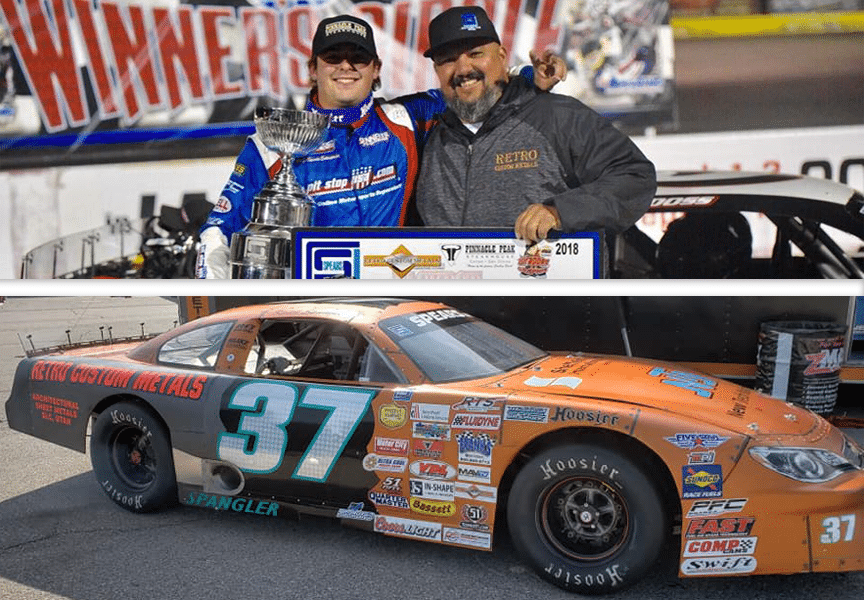 Starting fresh and taking a new direction in life by launching a new business is more common than you might think.
For David "Homie" Mulcahy, owner of Retro Custom Metals in Salt Lake City, Utah, the road to starting his business allowed him to take a new path in his life:
"I was born and raised in East Los Angeles and was not the best of kids growing up. I was in and out of trouble, which led to many days spent in and out of incarceration. I was released at 23 years old, eventually completed my restitution to the state of California, and then my mom put me on a one-way ticket to Utah to get me away from the troubled life.
My younger brother had been living in Utah at the time and was working for a roofing company [Ray Keller Construction] that specialized in the roofing and architectural metals on LDS churches all over the U.S. and adjoining countries. The owner, Ray Keller, was a significant influence on me to better my life and make something of it. For the next 9 years working at RKC, I gained a passion for roofing and architectural metals, learned as much as I could, and gained a reputation as a good installer and fabricator in Utah.
I ended up leaving RKC to pursue specializing in architectural metals (i.e., rollforming machines, standing seam metal roofing, custom copper fabrication, etc.) at Retro Design, where we started the "chop and drop" industry in Utah. At this time, there were only five rollforming machines in the state of Utah, and we had one of them: An NTM SSP™. For the next several years, I really became the go-to for rollforming and curved standing seam systems.
Nine years ago, I decided I wanted to start my very own company, which led to the start of Retro Custom Metals. The company actually started out of my garage and grew in a short time into me having my very own shop. The rest is history.
Now, 28 years have gone by in which I have been involved in this industry. In the beginning, I didn't have a choice, but then I worked hard and learned to love working with metals, fabricating them, and running/fixing rollforming machines. And, I must say, the passion of working with metal and rollforming machines is still as strong as it was when I began."
---
---
What Is The Best Time To Start A New Business?
You know what they say: There's no time like the present.
So, when is the best time to start a gutter or roofing business? Well, it depends.
There are many strategic choices you can make about the timing of starting a new business. To help you decide, consider the following:
Season & weather patterns – Depending on where you live, there might only be a select time frame when you're able to do actual gutter and metal roofing installations. If you live in a place where winters are wet or cold, it makes the most sense to start your business in spring or early summer, so you are able to work as much as possible before the weather changes into unworkable conditions. If you live in an area where you could ideally install all year round, timing tends to matter less. However, spring and summer tend to be busy and popular times of year for home projects.
Economy – As a future business owner, an understanding of the state of the economy is best to be set up for success. Starting a business when the economy is down might not be a good idea, as property owners may not be looking to spend their money on building projects. Conversely, if the economy and construction opportunities are strong, it might be a good time to start your business.
Happiness at current job – Working at a company where you're unhappy is taxing. If this applies to you, sit down and plan out your transition from your current position to your new business, including how long you want or need to wait until you can leave. If you have a plan, you can better gauge when it would be a good time to take the leap.
Why Buy a Portable Rollformer to Start Your Business?
You can control your business's productivity.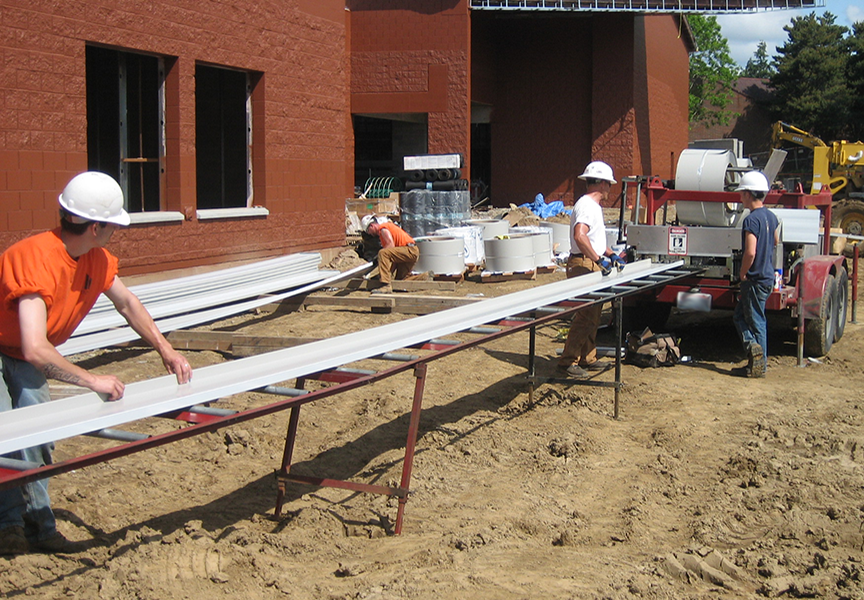 As a company owner, it's essential that your business stays busy. One way to do so is to have your own portable rollforming machine, which allows you to gain more control of your business and projects.
For example, we've heard from countless business owners who no longer want to buy from factory or "chop and drop" panel/gutter suppliers because their business can get stuck waiting for products to be fabricated and shipped from suppliers. Projects can also get delayed when orders are incorrect or damaged. Owning a machine cuts out the middleman and ensures your customers are happy with their new gutters or roof.
You can better control your own inventory.
Buying/financing your machine right from the beginning allows you to rollform the panels or gutters you need right when you need them. Plus, it reduces on-the-job waste that is common with pre-fabricated panels and gutters that often require cutting to fit a structure properly.
Portable rollforming allows for changes to the length of the panels or gutters on the fly, which helps reduce the amount of metal that gets cut off, unused, and wasted. There's no need to overbuy coil or sheets that you may or may not use. Instead, you can just buy the metal you need when you need it, which saves inventory space and money.
It's putting money directly in your own pocket.
No one cares more for your customers' projects than you do. Portable rollforming allows you to gain the most control over the products you are installing for your customers. Instead of putting your profits in the factory suppliers' pockets, you'll be increasing your own bottom line.
Also, while owning or leasing a metal roof panel portable rollforming machine is very similar to owning a car, a rollforming machine retains much of its original value and makes your business profits for many years. Plus, if your business grows and you decide to upgrade your original equipment to a more robust model, you can sell the used machine and still make money off of it.
However, we understand that not all new business owners are in a place to pay for a machine all at one time, which is why financing options are available for start-ups.
The machine will pay for itself.
Going along with the idea that having a portable rollformer is less expensive in the long-run is the fact that a rollformer can often pay for itself with few installation jobs.
Return on Investment (ROI) Example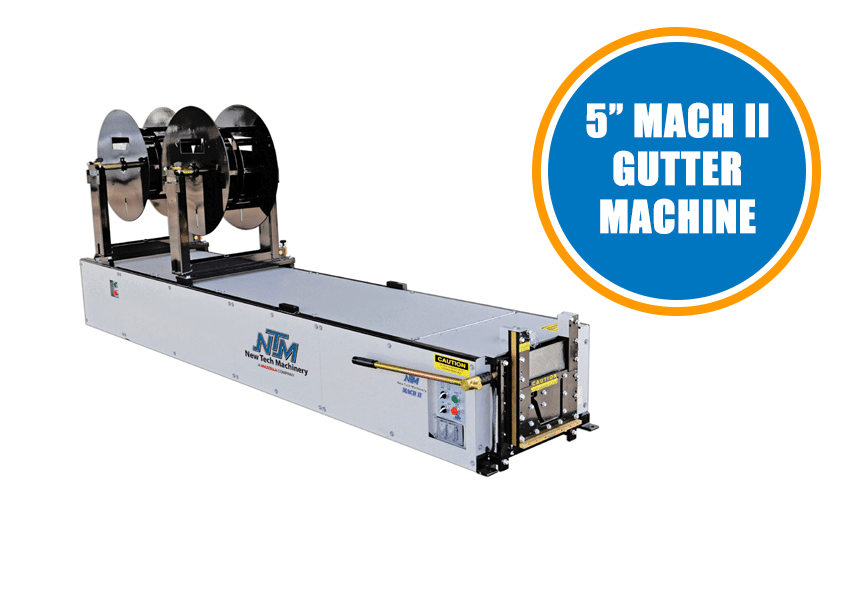 Let's illustrate this idea using the price of a gutter machine and some quick math:
MACH II™ 5" Gutter Machine starting price = $8,000
Price of installation = $6.00 per linear foot
An average home gutter length = 150 linear feet of gutter
Speed of installation = 300 linear feet per day (or 2 homes per day)
Profit: $6.00 per foot x 300 linear feet per day = $1,800 per day
$8,000 gutter machine ÷ $1,800 per day = 4.4 days, or a little over eight (8) home gutter installations are needed to pay for the rollforming machine
How to Buy Your First Portable Rollforming Machine
Every new gutter or metal roofing business has different assets, levels of cash, etc. at the beginning. That's why there are a variety of payment options to choose from to suit anyone's particular situation, including buying a new machine, buying a used machine, financing equipment, and renting machinery.
Option #1: Buying a New Machine
Benefits of Buying a New Machine
Drawbacks of Buying a New Machine
Higher initial cost (potential sticker shock).
Responsible for all maintenance, adjustments, and repairs.
Option #2: Buying a Used Machine
Benefits of Buying a Used Machine
It's less expensive than buying a brand new machine.
It's a good alternative for those without a lot of initial cash flow.
Used machines get the job done (if still in good condition).
Drawbacks of Buying a Used Machine
You're not the original owner of the machine, and you don't know what it has been through.
Warranties on used machines might not be transferrable.
Necessary parts or accessories may not be available or included with the purchase.
Option #3: Financing a Machine
Benefits of Financing a Machine
Allows you to manage your initial cash flow.
You can get financing on a brand new machine.
Most financing terms are "lease to purchase," meaning you will eventually own the machine.
You can receive tax advantages (Section 179 Tax Deduction).
Financing can help you determine your company's profitability.
Drawbacks of Financing a Machine
You might not be able to finance if you're a new business and have bad personal credit.
You end up paying more in the end with the interest payments.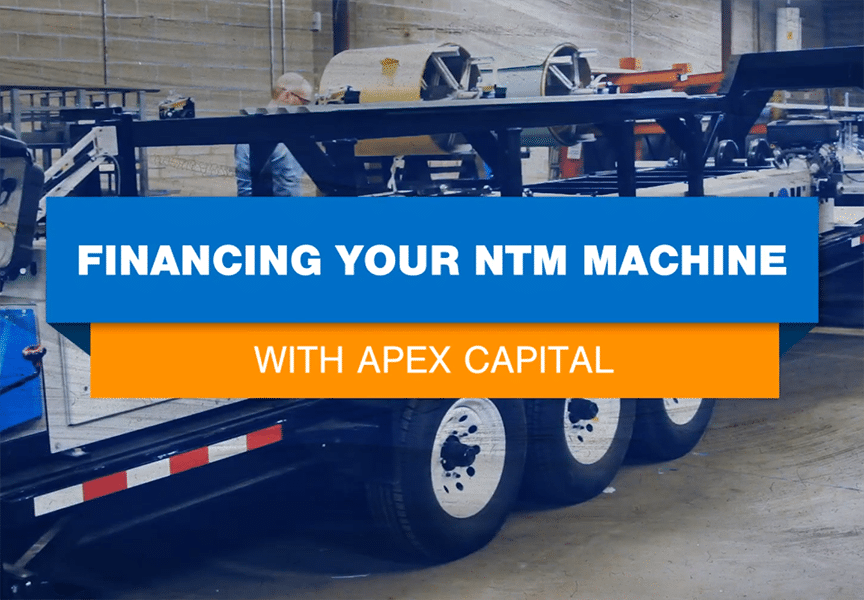 Option #4: Renting the Equipment
Benefits of Renting Equipment
There's not a significant investment required; just the rental cost.
Low risk, i.e., you don't have to do maintenance, repairs, or anything beyond the rental cost.
Allows you to rollform the products you need to do a project.
Drawbacks of Renting Equipment
You don't own the machine.
Subjected to availability restrictions, meaning that a machine you need to rent may not be available when you need it.
There can be limited machine options, which is especially true with metal roof panel machines.
Final Thoughts
Starting a new gutter or metal roofing business is an exciting time.
Not only is there the chance to make a lot of money and gain more control, but it's a growing industry with many opportunities and projects for a new business to take advantage of. And one of the first steps of starting such business is to buy or finance a portable rollformer.
Take the first step down the road to independence by contacting one of our helpful rollforming specialists today!
---