The 49th Annual 2023 Western Roofing Expo will be held September 23-25 the Paris Las Vegas Hotel & Casino in Las Vegas, Nevada. New Tech Machinery (NTM) will again be present to meet with customers and update them on new NTM rollformer features and offerings.
The Western States Roofing Contractors Association (WSRCA) Western Roofing Expo is an annual two-day event. It features 24 educational seminars, two keynote luncheons, sporting tournaments, special events and auctions, and always much anticipated, The Roofing Games™. You'll also find many vendor exhibits, live floor demonstrations, and opportunities to see what's new in roofing and waterproofing. What's more, roofing contractors can get a free pass to walk the exhibit floor.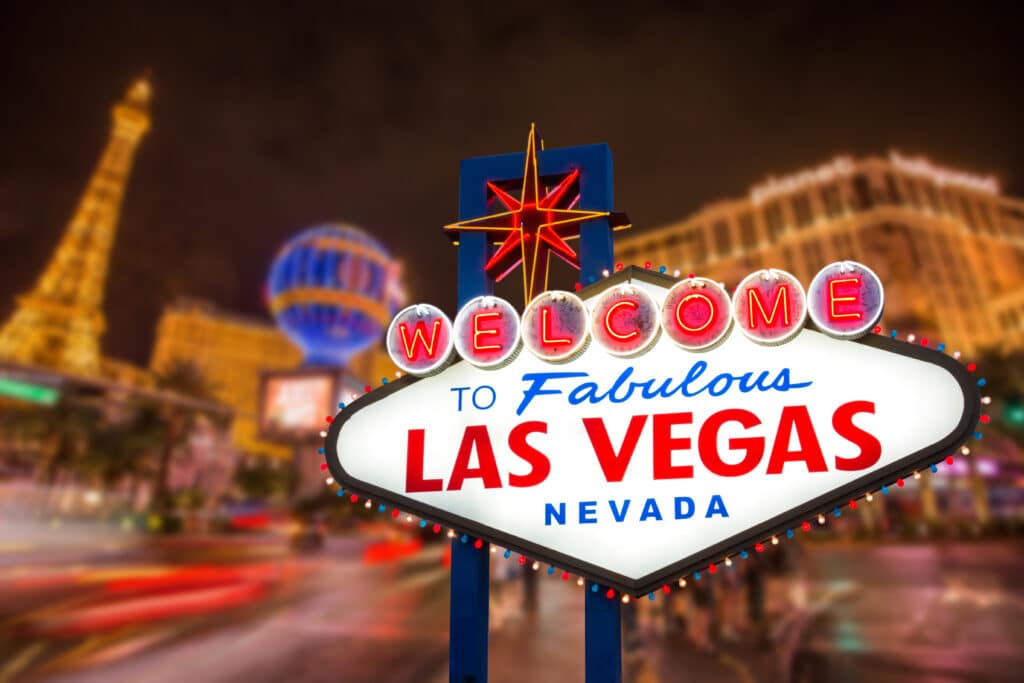 Western Roofing Expo Prior-Day Activities
For those interested in sporting activities, the Saturday, September 23 pre-expo events kick off with the Bob Porter Memorial Golf Tournament at the Revere Golf Club. All proceeds from the tournament benefit the Davis Memorial Foundation Scholarship Fund, providing scholarships for high school, undergraduate, and graduate students involved in the roofing industry. Other events include the Sporting Clays Tournament at the Pro Gun Club in Henderson, and the evening "Wild West" Welcome Event & Auction. Pricing varies for the golf and gun club events, so check the websites for more information.
Western Roofing Expo Events
The Expo begins the morning of Sunday, September 24. Seminars include The History of Roofing, where Trent Cotney and John Kenney cover everything from thatch to modern roofs. The presentation will include photos and artifacts, promising to stir a real appreciation of the history of roofing.
At the seminar Condensation in Roofs and Design Solutions for Mitigation, experienced engineer Edward L Ronapfel, MSCE, PE, will give a talk on mitigating leaks and condensation through proper roofing systems.
Other presentations include Simplifying OSHA Requirements & Rooftop Fall Protection Solutions, The Art of Estimating and Closing the Deal, and much more. Click this link for a full listing. The day also features a legislative luncheon with speakers Craig Brightup and McKay Daniels.
The afternoon will feature four live demonstrations:
Live Demo 1 – Carlisle SynTec Systems
Live Demo 2 – Westlake Royal Roofing Systems™
Live Demo 3 – Polyglass, U.S.A., Inc.
Live Demo 4 – Progressive Materials
Monday begins with National Women in Roofing—Career Strategies: Navigating Your Own Pathway. Register online for this special seminar. In it, they will discuss how to overcome obstacles in the roofing industry and forge a successful career.
Other seminars include Cool Roof Expansion Across the West: An Overview of New Code Requirements and Third-Party Resources, Commercial Roofing Maintenance Contracts: Creating Consistent, Recurring Income, Creating a Playbook that Drives Operational Excellence, and much, much more. The keynote luncheon will feature comedian Dan Naturman, who has appeared on Comedy Central, the Tonight Show with Jay Leno, The Late Show with David Letterman, and Late Night with Conan O'Brien.
After the luncheon, the final live demonstration, Live Demo 5 – AccuLynx, will take place.
The event wraps up with the big roofing event, The Roofing Games™, a competition designed specifically for the roofing industry where participants compete by applying their skills in the roofing industry.  WSRCA, Malarkey Roofing Products®, and Makita USA® will sponsor the steep-slope nail competition. Participants are judged on accuracy, speed, craft, and workmanship. You could say it's the rodeo of the roofing industry!
Western Roofing Expo Registration and Hotel Booking
For attendee registration, use this link.
You may also become a WSRCA member, which will discount your registration fee as well as provide membership benefits and resources you receive when joining a roofing association. WSRCA membership offers courses and webinars in safety, business, legal, and technical areas. Members can also obtain legal advice and information, safety webinars and articles, legislative updates, and more.
To book your stay at the Horseshoe Las Vegas, Paris Las Vegas, or Planet Hollywood Resort & Casino, use this link. You can also modify or cancel your reservations on this site.
NTM's Western Roofing Expo Participation
NTM is a longtime exhibitor at the Western Roofing Expo.
"It's a great opportunity to meet and greet new and existing customers. Nothing beats meeting in person," says Account Manager Gabriela Blanco.
Adds Hayley Bohmer, a perennial NTM presence at the show, "It gives us an opportunity to talk about what's new at NTM, like the recently released board and batten profile for our SSQ II MultiPro machines."
New Tech Machinery will be in booth #124. Stop by and say hello to our account managers Hayley and Gabriela!
Also, be sure to find NTM at the METALCON 2023 event at the Las Vegas Convention Center, October 18-20, in Las Vegas, Nevada. Click this link to find out more.