As a roofing contractor, you may wonder if it's worth joining a national or regional roofing contractors' association. Most likely you already belong to a local roofing or metal roofing association. While that's a real benefit to joining any roofing organization, you're also advised to join regional and national contractors' associations to fully equip your roofing business for success. Otherwise, you might be missing out on some of the benefits larger roofing associations offer.
At New Tech Machinery (NTM), we understand that as a roofing contractor, you have a lot of jobs. You've got to know your rollforming equipment, tools, and materials, and how to run a crew, maintain a job schedule, build quotes, and perform installations. Plus, you have to keep on top of OSHA guidelines and make sure they're being followed. Then there's the whole business end—marketing, bookkeeping, invoicing, ordering, and dealing with taxes. To thrive in this competitive field, contractors need to keep up with the latest industry trends, technologies, and best practices. One effective way to do this is by joining national and regional roofing organizations and associations and getting access to the support and resources they offer to stay ahead.
In this article, we will explore the differences between national and regional roofing contractors' associations, the advantages and potential disadvantages of becoming a member, and provide you with an overview of some prominent associations along with what they offer their members and their membership fees.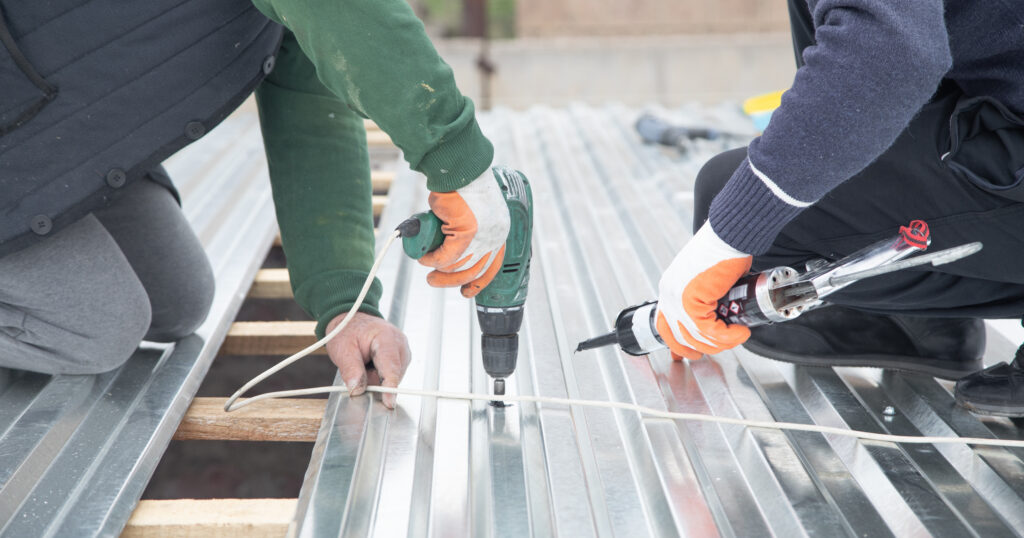 National vs. Regional Roofing Associations
National associations include roofing contractors, suppliers, and associated businesses from all across the country and sometimes even other parts of the world. Regional associations generally represent a handful of states in a particular area. They may address benefits, issues, and regulations specific to that region. Both national and regional associations can offer worthwhile benefits, depending on your company's goals.
Advantages of Joining Roofing Associations
Networking Opportunities
As a member of a roofing association, you can easily connect with other industry professionals, including manufacturers, suppliers, distributors, and fellow contractors. These connections can lead to valuable partnerships, referrals, and collaborations, expanding your business opportunities. You can also see what other contractors are doing, discover emerging trends in your field, and find new suppliers, products, and services. Also, you can form professional relationships that last for years to come. They can evolve into social relationships as well, as some associations sponsor events such as dinners and golf outings.
Access to Educational Resources
National roofing associations offer a wealth of educational resources, including seminars, webinars, workshops, and certification and training programs. Delivered by qualified trainers, courses can often be customized and given on-site, in-house, or online. These resources focus on industry-specific topics such as roofing techniques, safety regulations, code compliance, and business management. By participating in these programs, you and your employees can enhance your skills and expertise.
Industry Advocacy and Representation
Roofing organizations and associations act as powerful advocates for the industry. They represent contractors' interests at the national level, influencing legislation, codes, and regulations. By joining these organizations, contractors gain a collective voice, helping to shape the industry's future and ensuring their concerns are heard. Some associations also offer free legal counsel and advice available to members. Many participate in Roofing Day in Washington, D.C., where many in the roofing industry bring attention to relevant issues to their representatives and legislatures.
Certification and Credentialing
Along with education, many roofing associations offer certification programs that validate a contractor's skills and expertise while offering continuing education credits. These certifications enhance credibility and can differentiate contractors from their competitors. Clients often value certifications as a mark of professionalism and quality, leading to increased trust and more business opportunities. Also, some states require certification in certain areas, and regional associations often provide these credentials as they are familiar with state regulations.
Industry Updates and Trend Forecasting
Staying informed about the latest industry trends, technological advancements, and market forecasts is crucial for contractors. Many roofing associations regularly provide members with industry updates, market research reports, and access to industry experts, as well as case and technical studies. This information helps contractors make informed decisions, adapt to changes, and stay ahead of the competition. You'll find monthly newsletters, blogs, podcasts, and more, all produced by roofing associations with the latest news and information.
Best Safety Practices and OSHA Requirements
From manufacturing to installation, many dangers exist in the metal roofing field and too much attention can't be given to the area of safety. Trainings and seminars sponsored by roofing associations provide tips and best practices, emphasizing the importance of following OSHA guidelines for everyone's wellbeing and helping to ensure all are in compliance with industry standards.
Disadvantages to Consider:
While the benefits of joining roofing organizations and associations are significant, there are a few potential disadvantages to keep in mind.
Membership Costs: Membership fees can vary depending on the organization and the level of membership chosen. Some associations adjust their costs according to your company's revenue, while others charge a standard fee. There are also different membership fees for non-contractors. You should assess the costs against the benefits to ensure the investment aligns with your business goals. If you have a small or part-time roofing operation and aren't looking to expand, it might not be worth the investment.
Time Commitment: Active participation in roofing organizations and associations may require a significant time commitment if you're to take advantage of the trainings, seminars, events, and other offerings. Given daily business operations and other life obligations, you'll have to decide if you have time to get involved. However, the membership fee will likely get you discounts to certain events, in which case it may pay for itself pretty quickly.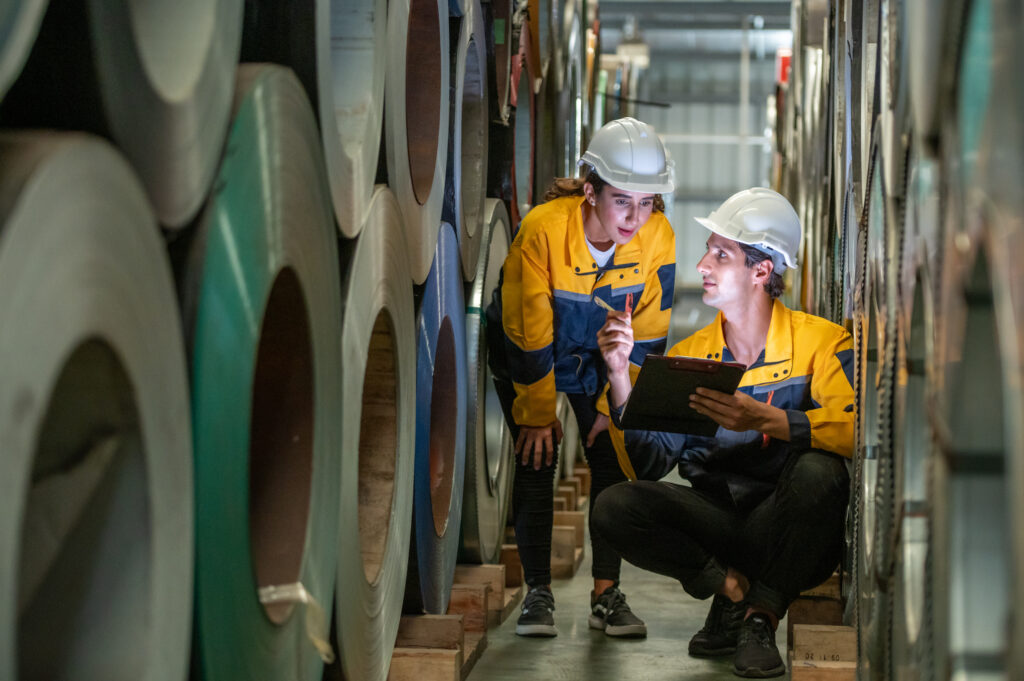 National Roofing Associations
National Roofing Contractors Association (NRCA)
Description: "NRCA is one of the construction industry's most respected trade associations and the voice of roofing professionals and leading authority in the roofing industry for information, education, technology and advocacy. It represents all segments of the roofing industry, including contractors; manufacturers; distributors; architects; consultants; engineers; building owners; and city, state and government agencies."
Education:
Roofing
Leadership
Training (CERTA, Fall protection, OSHA 10)
Design
FEI (Future Executives Institute): a leadership development program held at Northwestern University's Kellogg School of Management in conjunction with the International Roofing Expo®.
Custom
Advocacy:
NRCA offers members a legal helpline, articles on legal briefs covering multiple topics, and educational opportunities to learn about contract and employment law.
Advocacy—Promoting work and industry issues in Washington, D.C. and worked with sponsors to host Roofing Day in D.C. The next will take place April 16-17, 2024.
Media:
Podcasts
Member newsletter
Events:
NRCA 137th Annual Convention and International Roofing Expo, Feb. 6-8, 2024, Las Vegas, NV
Membership fees:
Annual membership fees range from $500 to $7,000 depending on the contractor's annual gross sales. Their website includes a calculator that allows you to enter your annual sales and breaks down the dues rate annually, quarterly, and monthly. So for a business revenue of $1,000,000 per year, the yearly fee is $1500.
For a business revenue of $5 million, the annual fee is $2,700. While you may pay monthly or quarterly, note that you must commit to a year's membership. If you cancel early, you will still be responsible for the remaining balance. Use the calculator to determine your membership fee.
Website: www.nrca.net
Metal Construction Association (MCA)
Description: "The Metal Construction Association is an organization of manufacturers and suppliers whose metal products are used in structures throughout the world. Since it was formed in 1983, MCA has focused on one key strategy – to promote the use of metal in the building envelope through marketing, education, and action on public policies that affect metal's use."
Education:
AIA Continuing Education Credits
Metal Architecture Academy
Professional Development
Certifications:
Publications:
White paper
Articles
Guides
Media:
Events:
MCA Summer Meeting, June 13-14, 2023, Rosemont, IL
Metalcon, Oct. 18-20, 2023, Las Vegas, NV
Winter Meeting, (TBA)
Membership fees:
Website: www.metalconstruction.org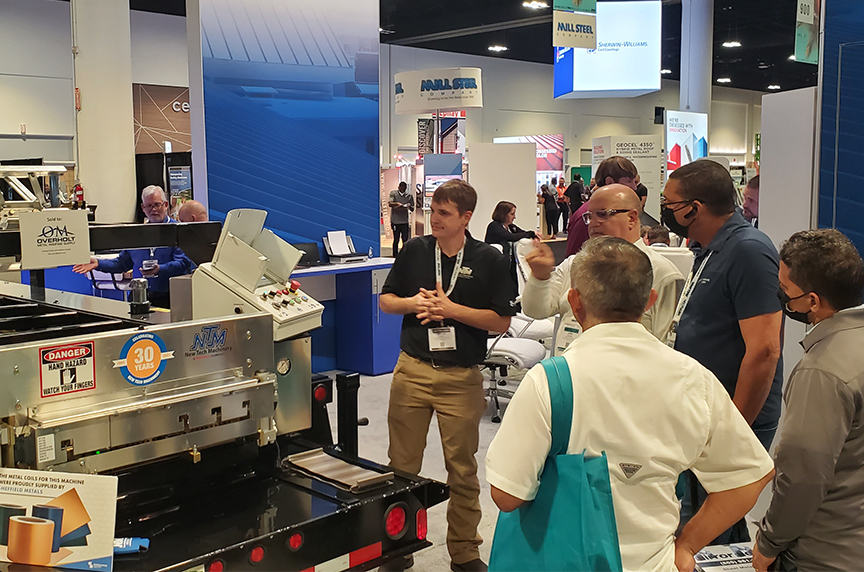 International Institute of Building Enclosure Consultants (IIBEC)
Description: "The International Institute of Building Enclosure Consultants (IIBEC) is an international association of professionals who specialize in roofing, waterproofing, and exterior wall specification and design. From sprayed polyurethane foam to cedar shakes, from parking garages to air barriers, IIBEC has a member expert for every type of roof, exterior wall, or waterproofing issue in the world today."
Education:
Roofing
Design
Professional development
Waterproofing
Metal wall panels
Codes & standards
Advanced technology
Restoration
And more
Credential programs:
Publications:
Events:
IIBEC International Convention & Trade Show, March 8-11, 2024, Phoenix, AZ
Membership fees:
National Women in Roofing (NWiR)
Description: "National Women in Roofing…supports and advances the careers of women roofing professionals, from those working in manufacturing to design to installation, investigation to repair to management, and every step in between. We provide networking, mentoring, education and industry recruitment opportunities from the rooftop to the boardroom, for the young professional at the start of her career to the seasoned manager in the executive suite."
Education and webinars:
Mental Health Matters (series)
Content Resource Library
Technical and safety trainings in cooperation with external agencies
Mentorships
Provides opportunities for women to acquire new skills and receive guidance and career development.
Events:
Membership Fees: $75
Website: www.nationalwomeninroofing.org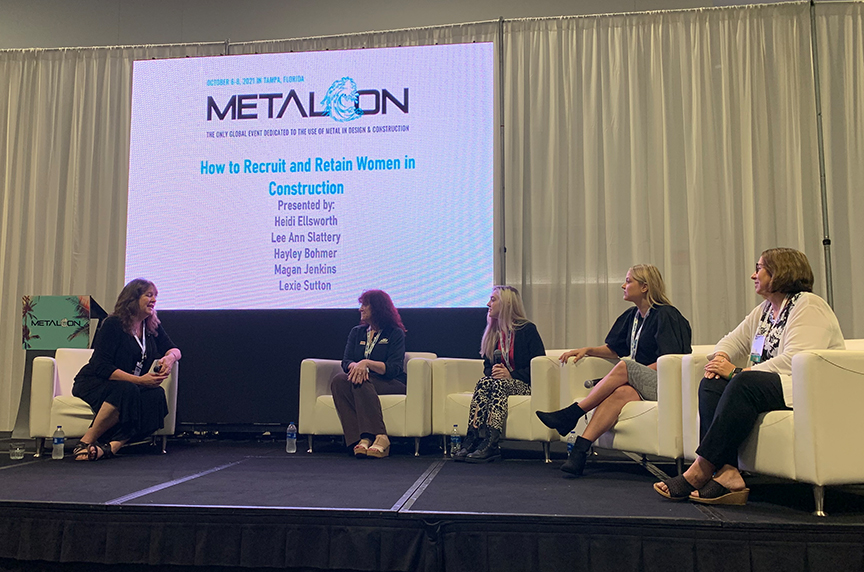 Roofers® Coffee Shop
Description: While not an official roofing association, RCS has become an all-online go-to resource for everything roofing, from articles and videos to classifieds, podcasts, forums, and its benefits-packed R-Club. They showcase materials from roofing and supply partners from all over the industry and most of its resources are free.
Education:
Media:
R-Club:
Benefits
Consultations with industry experts
Exclusive trainings
Discounts
Benefits and perks from RCS advertisers and partners
AskARoofer, FindARoofer engagement opportunities
Access to forums
Week in Roofing newsletter
Directory
10% of fees donated to charity
Digital toolkit with logos and buttons for RCS affiliation
Access the full benefits here
R-Club fees*:
Monthly: $50
Annually: $500
*All other RCS resources are free
Website: www.rooferscoffeeshop.com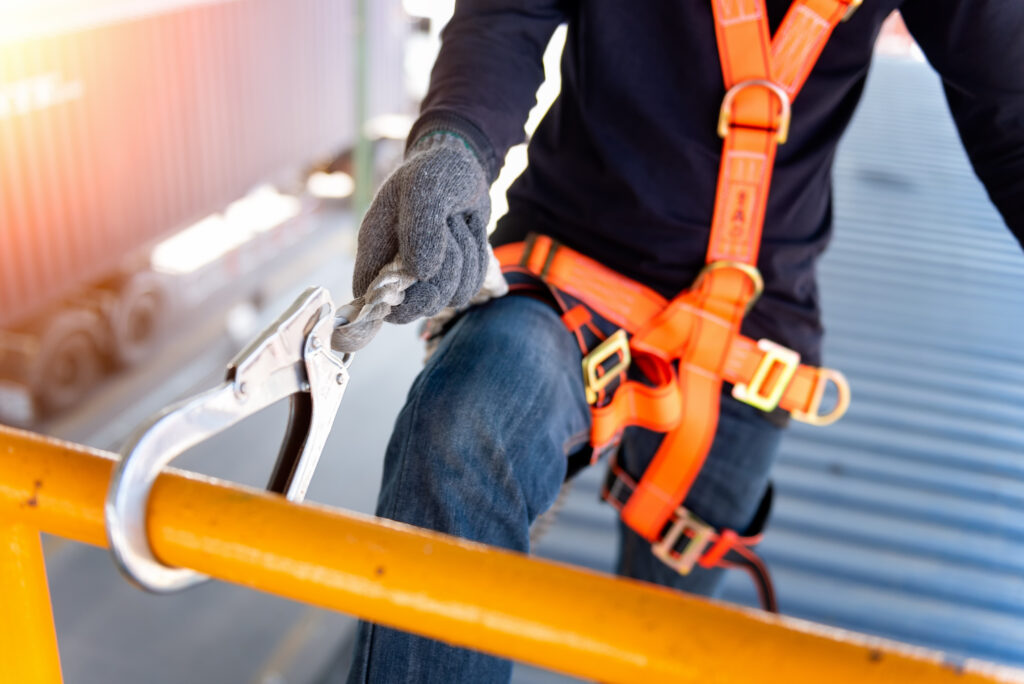 Regional Roofers Associations
Florida Roofing and Sheet Metal Contractors Association, Inc. (FRSA)
Description: "FRSA is an association of roofing, sheet metal and air conditioning contractors and industry-related companies including manufacturers, suppliers, manufacturers' representatives, roofing consultants and others. Over the past 100 years, FRSA has developed many programs and services which are available to FRSA members. FRSA maintains its status as a progressive association of members with similar interests and purpose."
Publications:
Florida Roofing Magazine
FRM Media Kit
Events:
FRSA's 101st Annual Convention and the Florida Roofing & Sheet Metal Expo, July 12-14, 2023, Kissimmee, Fl
Membership fees:
Contractor membership
Volume less than $1 million: $795
Volume $1-$4 million: $1,000
Volume $5-$10 million: $1,195
Volume over $10 million: $1,950
Associate memberships available. Fees vary.
Website: www.floridaroof.com
Midwest Roofing Contractors Association (MRCA)
Description: "The Midwest Roofing Contractors Association is an association of roofing contractors that have joined together to develop and administer programs and services that help member companies build their business, save them money while continually working to improve the roofing industry."
Courses & certifications:
Publications:
Midwest Roofer Magazine (published biweekly)
Member resources:
Access industry studies and reports
Ask questions and receive free technical advice
Retrieve historical research
Access information on codes and standards
Events:
MRCA Conference & Expo Oct. 18-20, 2023, Omaha, NE
Member benefits:
Safety education, and legal, technical, and research advise.
Membership fees:
Contractor membership
Platinum: $1500
Gold: $1000
Silver: $795
Branch: $200
Associate memberships also available for manufacturers and suppliers. Fees vary.
Website: www.mrca.org
North East Roofing Contractors Association (NERCA)
Description: "NERCA is the regional association for the roof contractor covering the northeast part of the country. Our territory includes: Connecticut, Maine, Massachusetts, New Hampshire, New Jersey, New York, Pennsylvania, Rhode Island, Vermont and Delaware. We maintain relationships with national organizations like the National Roofing Contractors Association (NRCA) and other major roof industry players."
Media:
Instagram, LinkedIn, Facebook
Webinars
Trainings:
Publications:
Monthly newsletter NERCANEWS
Membership benefits:
Assistance with OSHA, insurance, building codes
Scholarship program for roofers or their family members for post-secondary education
Social events
Events:
NERCA 96th Annual Convention and Trade Show, March 12-14, 2024, Everett, MA
Membership fees:
Contractor: $625
Associate (based on revenue) Up to $5 million: $780; $5 million: $20 million: $1,560; $20+ million: $5,000
Website: www.nerca.org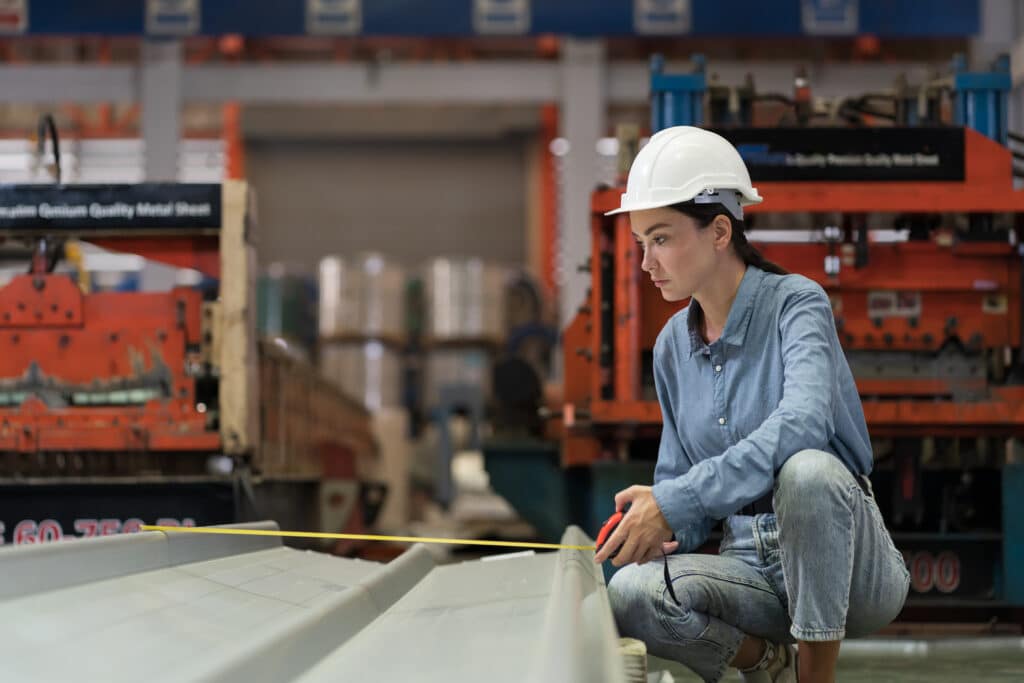 Western States Roofing Contractors Association (WSRCA)
Description: "WSRCA members specialize in roofing work of all types, roof repairs, and a wide range of roof maintenance services for building and homeowners. WSRCA members are highly trained and experienced. They receive technical and legal consultation from our advisors, which ensures service that meets local and state codes. WSRCA member companies stay on the 'front line' in knowing about the problems that occur within the roofing industry, by attending educational seminars that keep them current on all aspects of the roofing industry."
Courses/ Webinars:
Safety
Business
Legal
Technical
Legal:
Free advice from a legal counselor
Legal articles and resources
Access to team of lawyers up to 15 minutes per month
Safety:
Safety advisor
Webinars
Field cards
In-a-pinch cards (Spanish)
Articles
Media:
"Roof Talk" blog
Roofing Podcast
Legislative updates:
A view from the hill podcast
Legislative webinars
Events:
Western Roofing Expo, September 23-25, 2023, Las Vegas, NV
Membership Fees:
Contractor: $695
Other memberships (manufacturer, engineer, etc.) also available. Fees vary.
Website: www.wsrca.com
Final Thoughts on Roofing Associations
Joining national roofing organizations and associations can bring numerous benefits to contractors, including networking opportunities, access to educational resources, industry advocacy, certification opportunities, and staying informed about industry trends. While membership costs and time commitments should be carefully considered, the advantages of becoming a member far outweigh the potential drawbacks. By actively engaging in these organizations, contractors can enhance their professionalism, expand their network, and stay at the forefront of the roofing industry.
At New Tech Machinery, we strive to be leaders in the metal roof, wall panel, and gutter industry with our portable rollforming machines. As industry leaders, we feel it's our mission to stay educated on all areas of roofing and support our customers' business growth. Anytime you have questions, feel free to pick up a phone and speak with one of our machine experts.