There is a growing demand for 7" box gutters. In residential, industrial, and commercial construction, box gutters have become popular due to their durability, look, and ability to handle vast amounts of water. For those already in the gutter business, looking to get into commercial gutters, or looking to expand their metal roofing business to include gutters, purchasing a portable box gutter machine is definitely worth considering. This article will look at three portable box gutter machines that stand out for their versatility and quality.
New Tech Machinery (NTM) has been producing quality portable metal roof, wall panel, and gutter machines for over three decades, and originated the polyurethane drive roller. We've continued to improve our machines as technology has advanced, and strive to offer the best warranties and service to our customers.
In this article, you will learn about:
Features of box gutters
The best box gutter machines on the market
Machine specification comparison
What Are Box Gutters?
Box gutters, once used primarily on historic buildings, are now seen on commercial and industrial structures as well as on contemporary homes for a cleaner and more modern look.
Box gutters typically run the length of the roofline and are attached with hangers anchored to the fascia board. Their large, box shape allows the gutter to hold more water than other styles, making them well-suited for regions with heavy rainfall. The rectangular shape also provides more stability and minimizes sagging.
One of the biggest benefits of seamless box gutters is their resistance to clogging, although they need to be checked regularly for debris. Box gutters should be kept clean, and a maintenance schedule is recommended. However, they are built to accommodate a large flow of water. Also, their solid construction deters nesting by birds and insects.
The large box design also has some disadvantages. Box gutters hinder easy visual inspection, so it can be difficult to identify blockages or leaks until overflowing occurs. The installation process is also more complex compared to round or K-style gutters. Proper slope and support are critical to ensure drainage and prevent sagging of the heavy aluminum or galvanized steel construction.
Compared to popular K-style and half-round gutters, box gutters have their trade-offs. K-style gutters are lightweight and easy to install, but they are prone to leaf buildup. Round gutters offer a sleek, seamless look, but can sag over time and overflow easily. Box gutters require more precision to install properly, but offer better protection from debris clogs and leaks, last longer, and keep their shape unless impacted by an object, like a fallen tree limb.
Advantages of Box Gutters
Durability: Box gutters are typically made from steel, aluminum, or copper, providing a long-lasting solution that can withstand harsh weather conditions and exposure to the elements.
Capacity: Box gutters can handle a large flow of water, which makes them well-suited to regions with heavy rainfall.
Customizability: They can be custom-designed to fit the specific requirements of a building, allowing for various shapes and sizes to accommodate unique architectural features.
Concealment: One advantage of box gutters is their ability to remain hidden, preserving the building's aesthetics and historical value.
Disadvantages of Box Gutters
Maintenance: Box gutters can be more challenging to clean and maintain due to their concealed nature. Debris accumulation and clogs may go unnoticed until they become significant problems.
Cost: Box gutters are typically more expensive to install and maintain than traditional K-style or round gutters, primarily due to their custom design and construction requirements.
Maintenance and Repairs: Box gutters must be properly maintained and cleaned of debris. While they will outlast other types of gutters, repairing box gutters can be labor-intensive and costly.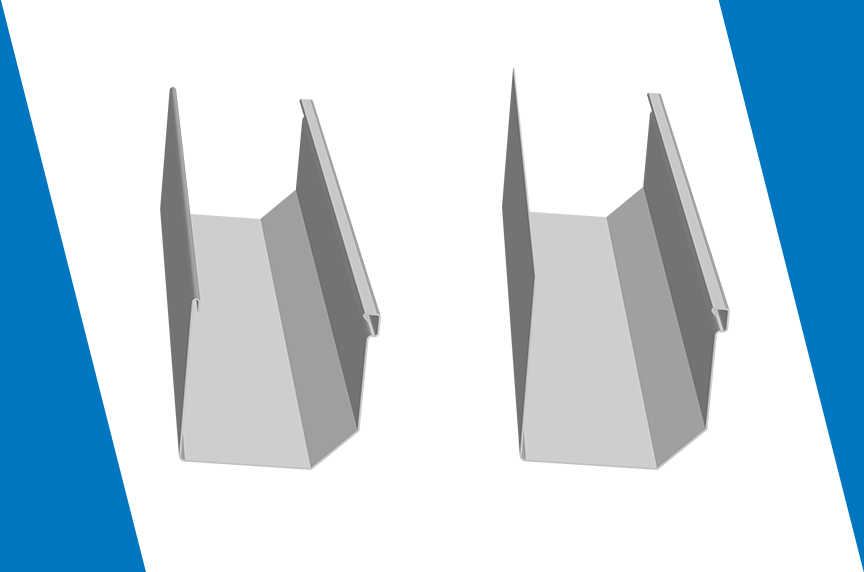 Best Portable Box Gutter Machines
Englert MetalMan 770 7" Box Gutter Machine
Based in East Brunswick, New Jersey, Englert has been in the metal roofing and gutter business for over 50 years, eventually expanding into rollforming machine manufacturing with their MetalMan series. The Englert MetalMan 770 operates on a separate polyurethane drive roller system so that the material runs through smoothly, in conjunction with free-floating chrome form rollers. It can run steel, aluminum and copper.
Chromed free-floating forming rollers reduce the pressure of driven forming rollers, thereby requiring little or no adjustments when running different material types.
Englert 770 Features
Rollers
Polyurethane drive roller system and free-floating chromed forming rollers.
Shear
Patented mechanical guillotine utilizing double rack and pinion shear.
Controls
Reversing drum switch with entry and exit end emergency stop switches.
Power
1.5HP, 110V, 1 Phase TEFC Motor conditions. Dedicated powered polyurethane drive rollers via chains and sprockets.
Speed
Appx. 45'/ min.
Materials Formed
Galvanized Steel – 24 ga
Aluminum – .040 in (.81 mm)
Copper – 20 oz 3/4 hard
*Includes adjustable flange back and straight back profiles.
Price (with trailer, flange, overhead): $59,000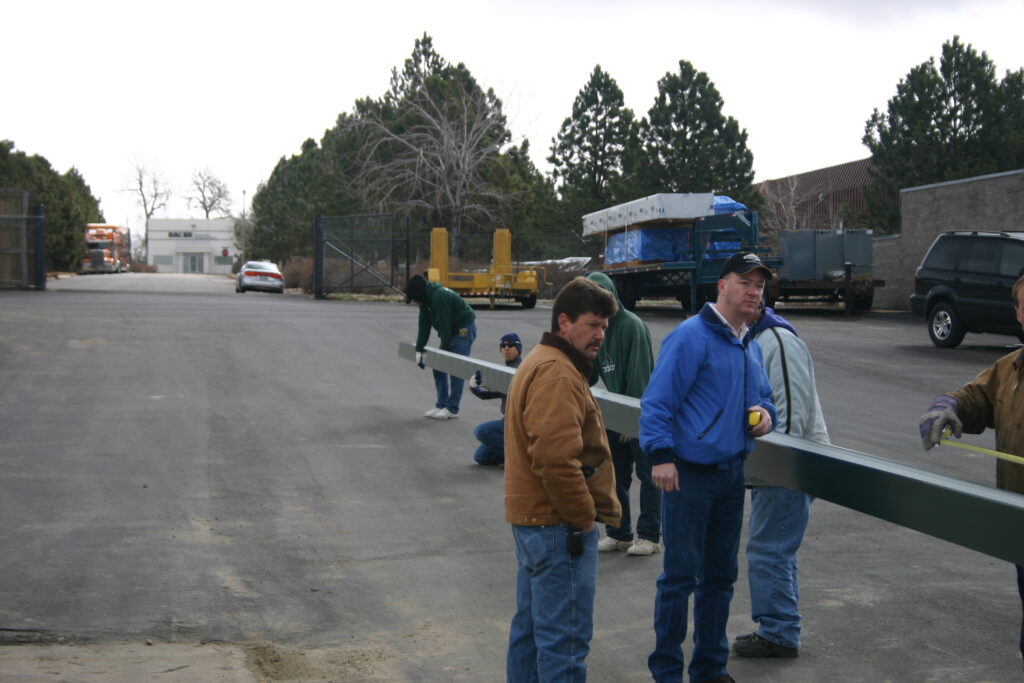 Jobsite JS7 7" Industrial Gutter Machine
Jobsite, based in Delta, Colorado, has been building rollformers since 1980. All machine parts are built on site. The JS7 uses central forming rollers rather than drive rollers to drive the material through the machine. Also, you can purchase a hydraulic shear as an added option. The JS7 has a powder coat finish that is fully rust resistant and features 10 forming roller stations driven by sprockets, chain and gears.
The JS7 is capable of producing a 7″ commercial grade, box-style gutter from steel or aluminum. Major adjustments are limited to two stations.
Jobsite JS7 Features
Rollers
Forming rollers machined steel with industrial hard chrome plating. 10 forming rollers driven by chain.
Shear
Double blade guillotine style cam
Controls
Emergency and jog buttons on entry end
Power
1 hp, 110/ 220 V, 3A T.E.F.C. single phase motor
Speed
Approximately 35'/ min
Materials Formed
Steel 24 ga
Aluminum .032 to .050
Base price $28,000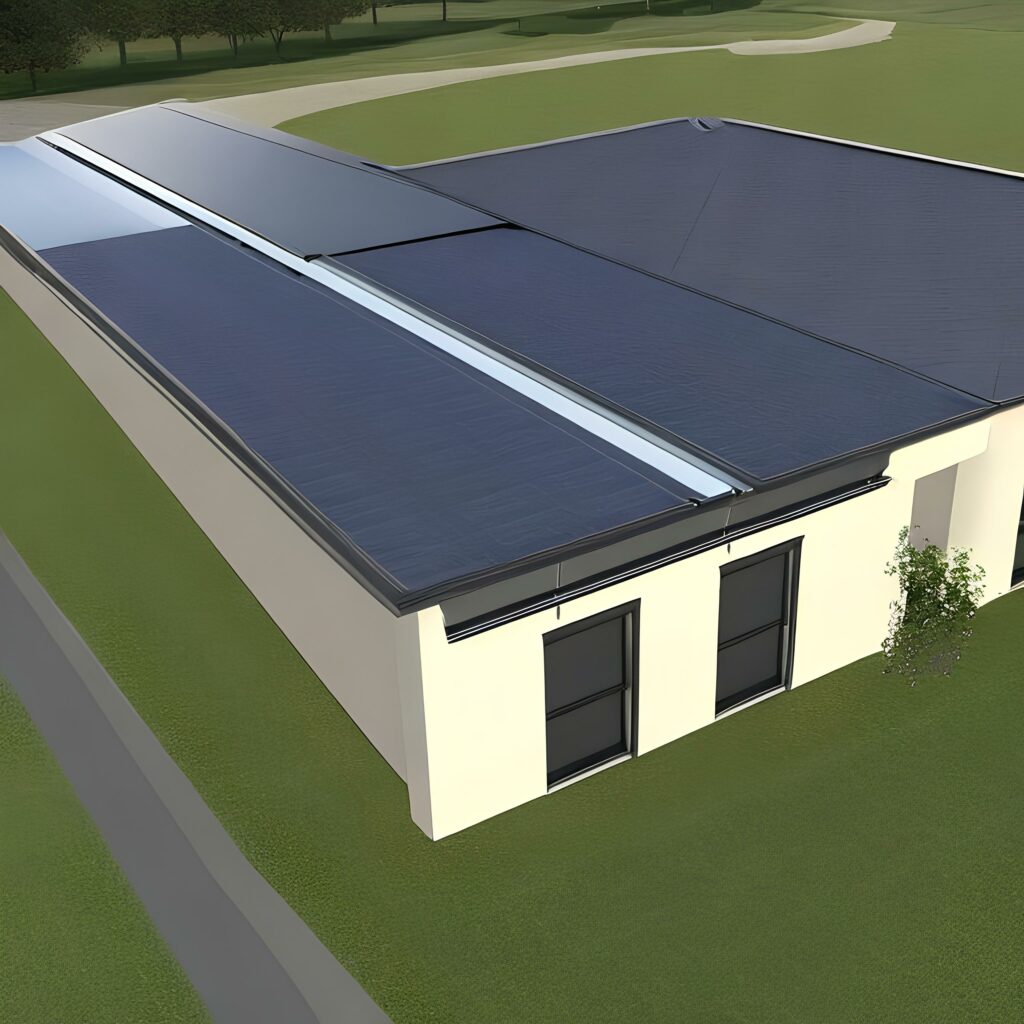 KWM European 7" Box Gutter Machine
KWM, the largest name in gutter machines, offers a wide selection of gutter machines, including half round, fascia, and K-style. The European 7" marks KWM's return to box gutter machines. The European promises to have the same quality users have come to expect from KWM, with features very similar to their 7" IronMan. KWM's gutter machines feature passive forming rollers which allow the machine to roll-form all recommended materials with minimal or no adjustment.
The European 7″ is capable of producing steel, aluminum, and copper.
KWM European 7" Box Gutter Machine Features
Rollers
Polyurethane drive train and free-floating hard chrome plated steel forming rollers.
Shear
Front-pull guillotine
Controls
Push-button exit and entry with jog feature
Power
1 1/2 HP, 110 volt, single phase, 18 ampere, totally enclosed fan cooled (T.E.F.C.) motor. Dedicated polyurethande drive rollers via chains and sprockets
Speed
Approximately 35'/ min
Materials Formed
Steel 24 ga
Aluminum .032
Copper 16 or 20 oz
Base Price: $49,700
Final Thoughts on Portable Box Gutter Machines
Portable box gutter machines require a much larger investment than a residential gutter machine, like a 5"/6" Combo. Therefore, it's best to research your market to determine demand for 7" box gutters, as well as which materials are most popular. You might contact roofers who contract with industrial or commercial builders to see what the need is for box gutters. Also, you could work with residential developers who need box gutters installed on their projects. While the investment is substantial, if the demand exists in your area it may be a great way to expand your business and earn commercial and industrial contracts. For more information about NTM gutter machines, or any of our rollforming machines or accessories, contact one of our representatives.