Are you wondering if you can use portable rollforming machinery inside a factory for your panel or gutter manufacturing company? How would using a portable rollforming machinery be beneficial to your business operation?
Portable rollforming machines provide many benefits to metal roof contractors and gutter installers, but they can also benefit panel suppliers and manufacturers' operations.
At New Tech Machinery (NTM), we understand the importance of knowing how a machine can improve your work and services to customers. We explain to all our clients that portable rollforming machines aren't only a great option to take to job sites, they are also commonly used inside of factories.
In this article, we'll go over some of the reasons you may want to use a portable rollforming machine inside a factory, and the benefits they can provide panel suppliers and manufacturers.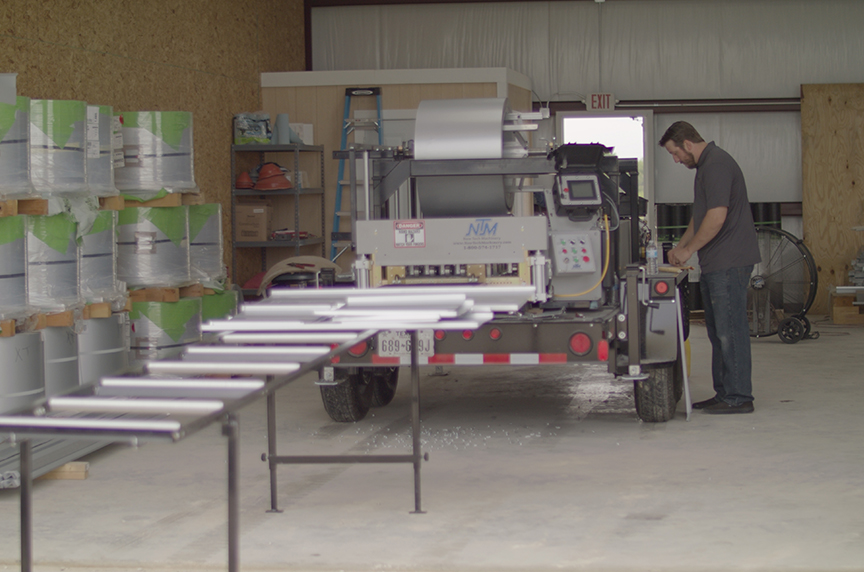 Reasons to Use a Portable Rollforming Machine Inside a Factory
There are some cases in which using a portable rollforming machine inside your factory is a great idea, especially if you have customers come to your business to get their metal roof panels or gutters.
Here are a few reasons you might want to consider using a portable rollforming machine inside a factory:
You've got space constraints inside your shop
In-plant rollforming machines are much larger than portable rollformers, and take up more space inside a factory. Chances are there is already limited space inside a factory with other rollforming machines, storage needed for panels and coil, and machine accessories or equipment.
For example, New Tech Machinery's biggest portable rollformer, the WAV™ Wall Panel Machine, measures only 22-feet 8 inches long by 5-feet and one inch wide. Portable rollforming machines aren't as fast as in-plant machines but some machines, like the WAV Wall Panel Machine, can still run up to 150' of panels per minute using electric power. Also, the SSQII™ MultPro Roof Panel Machine can run up to 75' of panels per minute on gas power.
Also, an in-plant factory rollforming machine often needs a standing uncoiler (which can weigh thousands of pounds by itself), can come in single or dual heights, and are designed for large production volumes. Although they can produce multiple profiles and run out panels as fast as 200 feet per minute, they take longer to set up, and can be a more complicated process than with portable rollformers.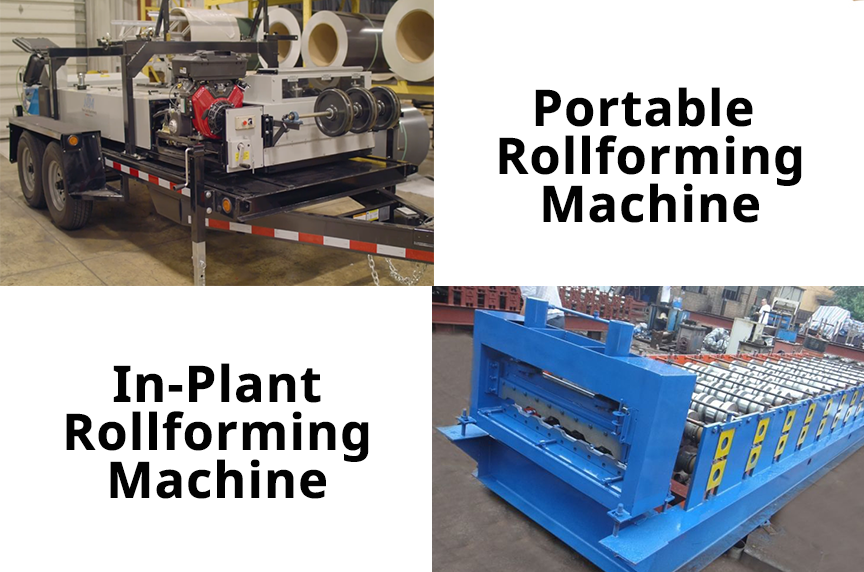 You'd like to save floor space, and increase safety by mounting accessories
Another reason people may consider using a portable rollforming machine inside a factory is that it can be a safer option for your employees and machine operators. You can mount many portable rollforming machine accessories, like overhead reel racks or decoilers, right on top of the machine instead of the floor-mounted coil stands used with in-plant rollformers.
Machine-mounted accessories also save on floor space and increase safety in the workspace by helping eliminate trip or fall hazards.
You want a machine that can be relocated quickly inside the factory if desired
Unlike many in-plant rollforming machines, portable rollformers can be relocated easily just by placing them on a movable cart. The cart allows for quick relocation inside your factory if necessary, but be aware of the accessories mounted on your portable rollforming machine as some items, like overhead reel racks, weigh too much for the cart to support the entire machine.
You want the option to use different power supplies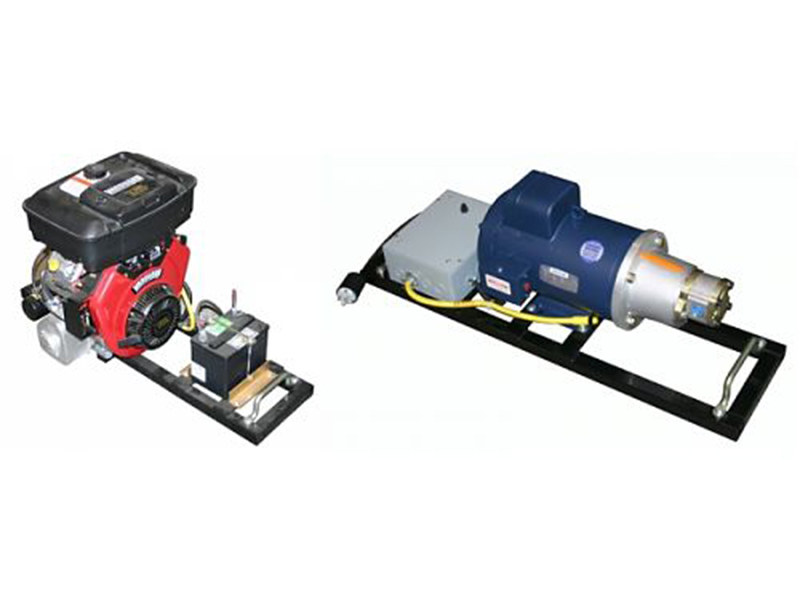 With portable rollforming machinery, you're not limited to only using one type of power supply. Some portable rollforming machines have modular power supplies, meaning you can switch from gas power to electric or vice versa.
Having power options allows for more flexibility from your machine, especially if you would like to have the versatility to take the machine out into the field when desired. It also means you need less equipment or ancillary power options to keep it running like you would with rollforming machines that run on only electric or gas.
Benefits of Using a Portable Rollforming Machine Inside a Factory
Limited exposure to weather – Keeping your portable rollforming machine running inside a factory helps limit its exposure to harsh weather and potentially harmful or damaging environmental conditions. Also, there are no limits to only using your machine when the weather is nice; when it's inside a factory, you can operate your portable rollformer rain or shine.
Cost-effective for space limitations – Using a portable rollforming machine inside a factory is a cost-effective option if you are limited with the amount of space you can utilize. Also, you can have more portable rollforming machines inside a factory than in-plant rollforming machines.
Portable machines take up less space, which is advantageous if you have other larger rollforming machines inside the factory. Plus, you're also given more benefits with a portable rollforming machine for one price: save time on profile changeovers, and portable roof panel machines can be more versatile than in-plant machines, with some capable of producing as many as 15 different panel profiles.
Provide additional offerings to customers – Many portable rollformers, as well as in-plant machines, can produce multiple profile styles. With this versatility, you can offer more choices to customers and put extra profit in your pocket.
Additionally, if you wanted to expand your offerings into an on-site "chop and drop" service, you could take your portable rollformer to job sites and provide panels or gutters directly to the customer. This also allows you to run longer panel lengths than what can be produced and shipped inside of a factory.
Check out this video customer testimonial from Integrity Metals who uses their portable roof panel machine in a shop and on the job site, and provides his thoughts to find out if portable rollforming is right for your business.
Quick changeovers – On most portable rollformers, profile changeovers will take approximately one hour or less, depending on the machine. On the other hand, the larger an in-plant rollformer is, changeovers can take hours for manufacturers to switch out different profiles. Plus, some in-plant machines changeovers may require cranes or forklifts to complete.
Operate in a controlled environment – The benefit of using your portable rollforming machine inside a factory is that you are inside a controlled environment. You might not have as much wear and tear on your machine either, as opposed to someone running it consistently in the field. You also won't have the dust or debris that can get stuck inside your machine (and potentially harming the drive rollers) that often appears when running a rollforming machine outdoors.
Final Thoughts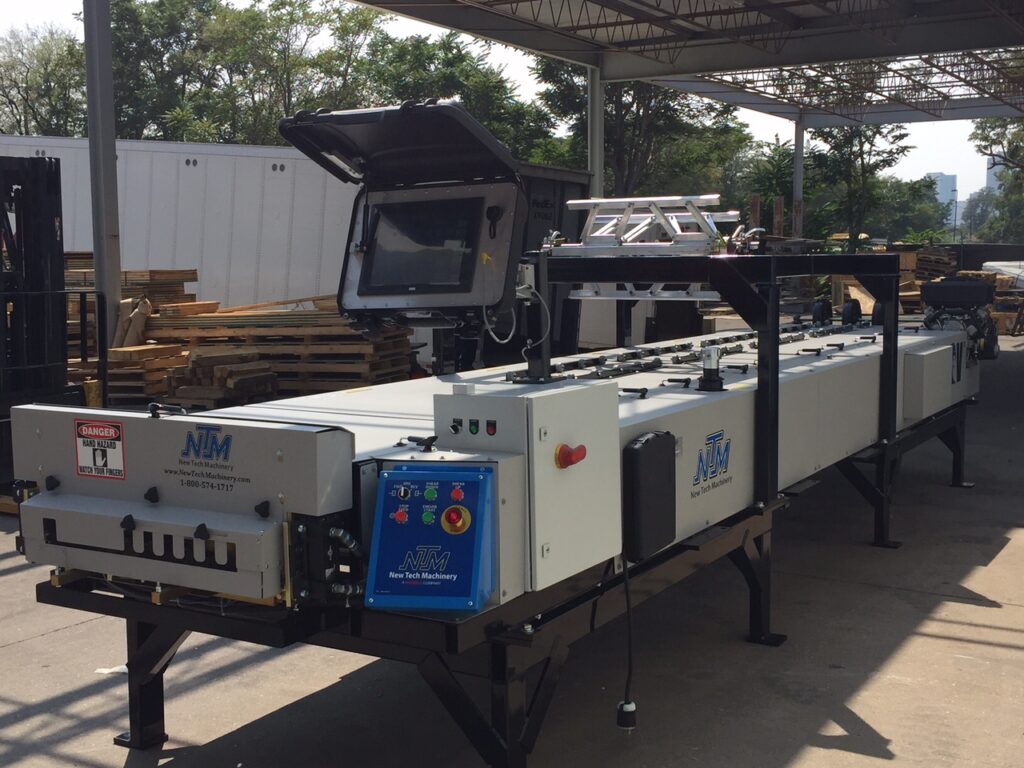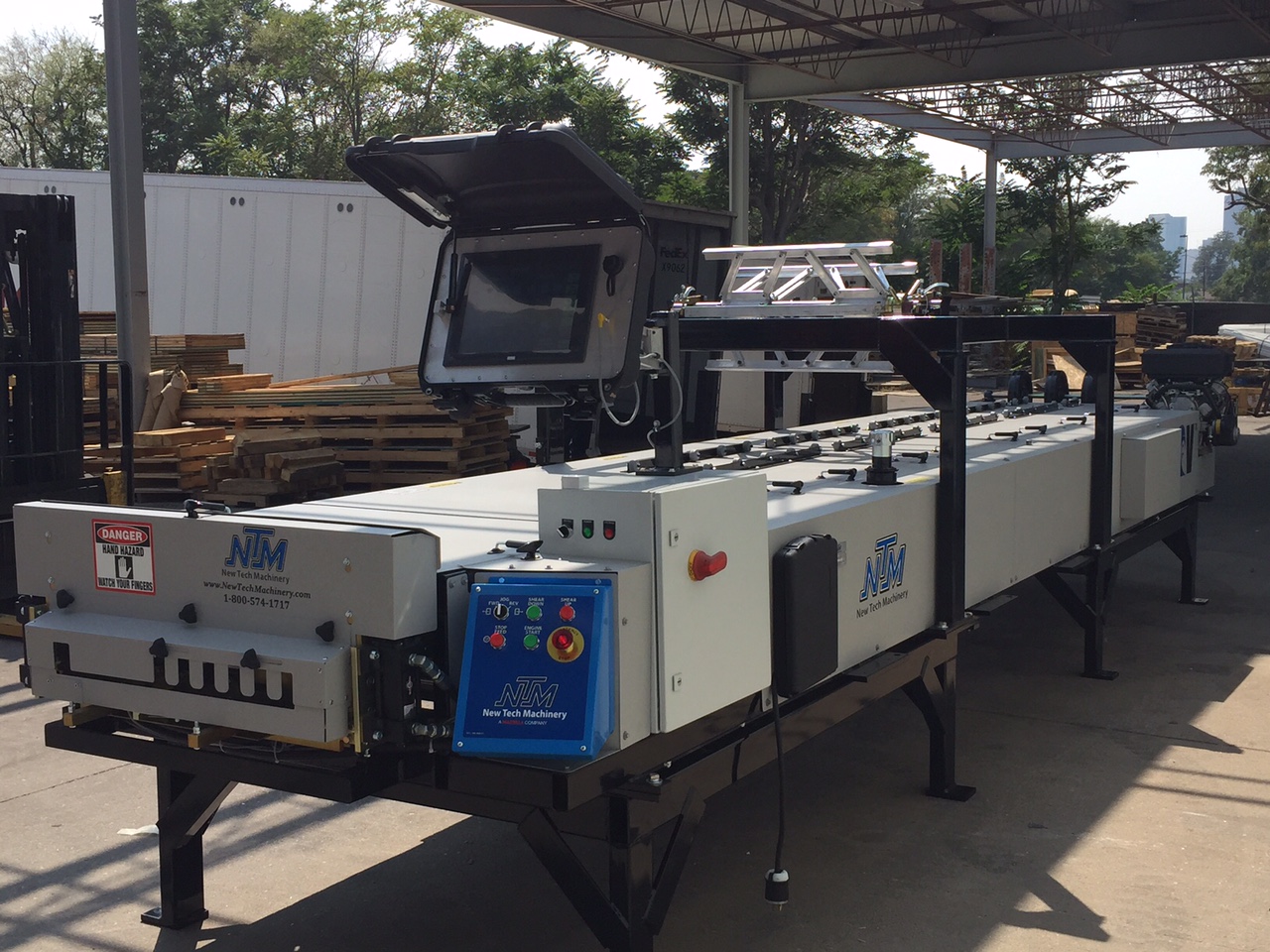 Utilizing your portable rollforming machine inside a factory can be beneficial for many reasons, including:
Weather won't play a factor in using your rollforming machine
It's a cost-effective option if you're limited in the space you can use
You can more easily provide multiple profile options to customers
Tooling changeovers on portable rollforming machines are typically easier and quicker
After 29 years of manufacturing and selling portable rollforming machinery and equipment, New Tech Machinery knows the importance of choosing the right machinery for your business operations and understanding how they can fit into your services.
Contact one of our rollforming specialists to recommend the best option for your business needs, and best practices on using a portable rollforming machine inside your factory.