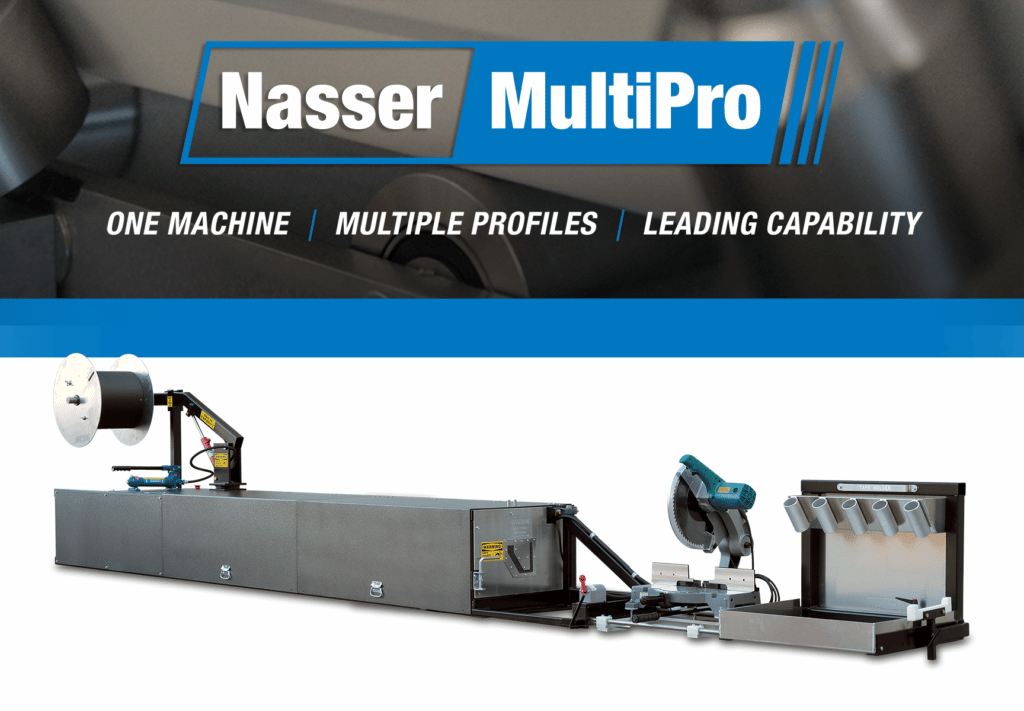 AURORA, CO – New Tech Machinery (NTM), a member of Mazzella Companies and a worldwide leading manufacturer of portable rollforming machinery, is pleased to announce its acquisition of Nasser Machines.
Nasser Machines was established in 1992 by Nabeil Nasser and has since grown into a reputable gutter machine manufacturer in Western Canada. Nasser's main product is its portable gutter machine that features a swinging miter saw, tooling system, and nine gutter profile options.
The acquisition, effective immediately, will allow New Tech Machinery to expand further into Western Canada and bring its innovative rollforming products and services to customers in the growing region. Additionally, Nasser products will be made available to the U.S. and international markets that NTM currently serves.
"We've always respected and admired the innovative gutter machine that Nasser Machines is known for," said Clark Neft, Vice President of New Tech Machinery. "We're looking forward to this opportunity to work together with the Nasser team to integrate their machine into our line-up of products."
###
About New Tech Machinery
New Tech Machinery (NTM) is a worldwide leading manufacturer of portable rollforming machines and equipment. Since 1991, New Tech Machinery's seamless gutter machines and metal roof panel machines have revolutionized the metal construction industry by bringing versatile, easy-to-use rollforming products right to client's job sites.
Contact
New Tech Machinery
16265 E. 33rd Dr. Suite 40
Aurora, CO 80011
Phone: 303-294-0538
Website:www.newtechmachinery.com
Business Inquiries: Clark Neft (clark@newtechmachinery.com)
Marketing Contact: Katie Bowles (kbowles@mazzellacompanies.com)