Editor's Note: This post has been updated to include conference information for 2021.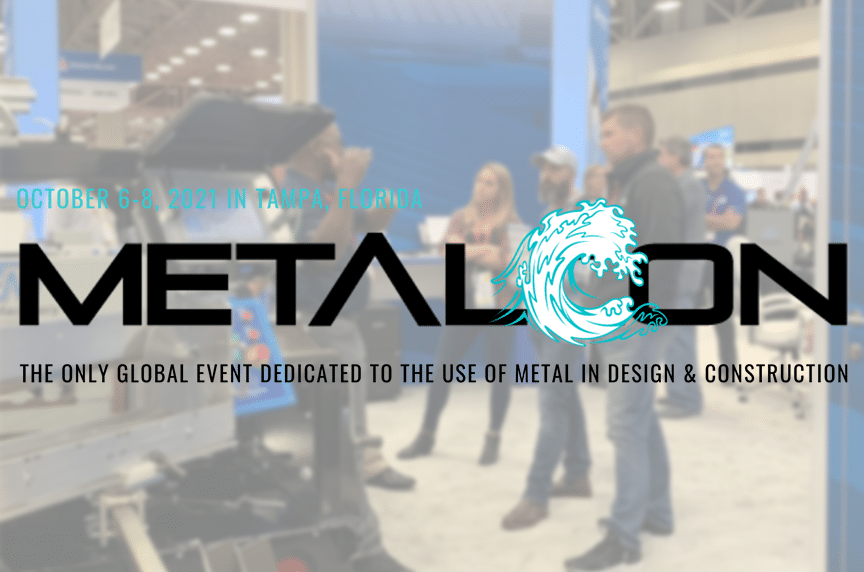 In 2021, METALCON is celebrating its 30th year of this educational and innovative trade show and conference solely dedicated to those in the metal construction industry. The conference this year will take place October 6-8, 2021 in Tampa, FL at the Tampa Convention Center.  
New Tech Machinery has been exhibiting at METALCON since its inception in 1991, and knows first-hand how important this trade show is to the metal construction industry, as well as our own business. Only at METALCON can you see the revolutionary future of metal construction.
If you're new to the metal construction business, or haven't been to METALCON before, there are some things to know about this truly one-of-a-kind trade show.
In this article you'll learn:
What is METALCON
What speakers, sessions and keynote addresses will be there
Why you should attend
Who exhibits at METALCON
NTM's role at METALCON
What Is METALCON?
METALCON began in 1991 and prides itself on being the ONLY global "annual tradeshow and conference devoted entirely to the application of metal in industrial, institutional, light commercial, and residential projects." Its success is based on three key methods of education: 
Exhibits
An informative conference program
Interactive learning opportunities
Almost 15% of the overall attendees at METALCON are international, so this is a great way to network with leading suppliers and producers from all over the globe.
METALCON gives back each year to the local community where the event is being held. Since 1995, when this program began, it has donated upwards of a half million dollars in goods, services, and/or funds to local nonprofits and worthy causes.
This year, METALCON partnering with FEEDING TAMPA BAY to help provide donations and get food for over 1 million food insecure families around West Central Florida.
---
---
Speakers, Sessions, and Keynotes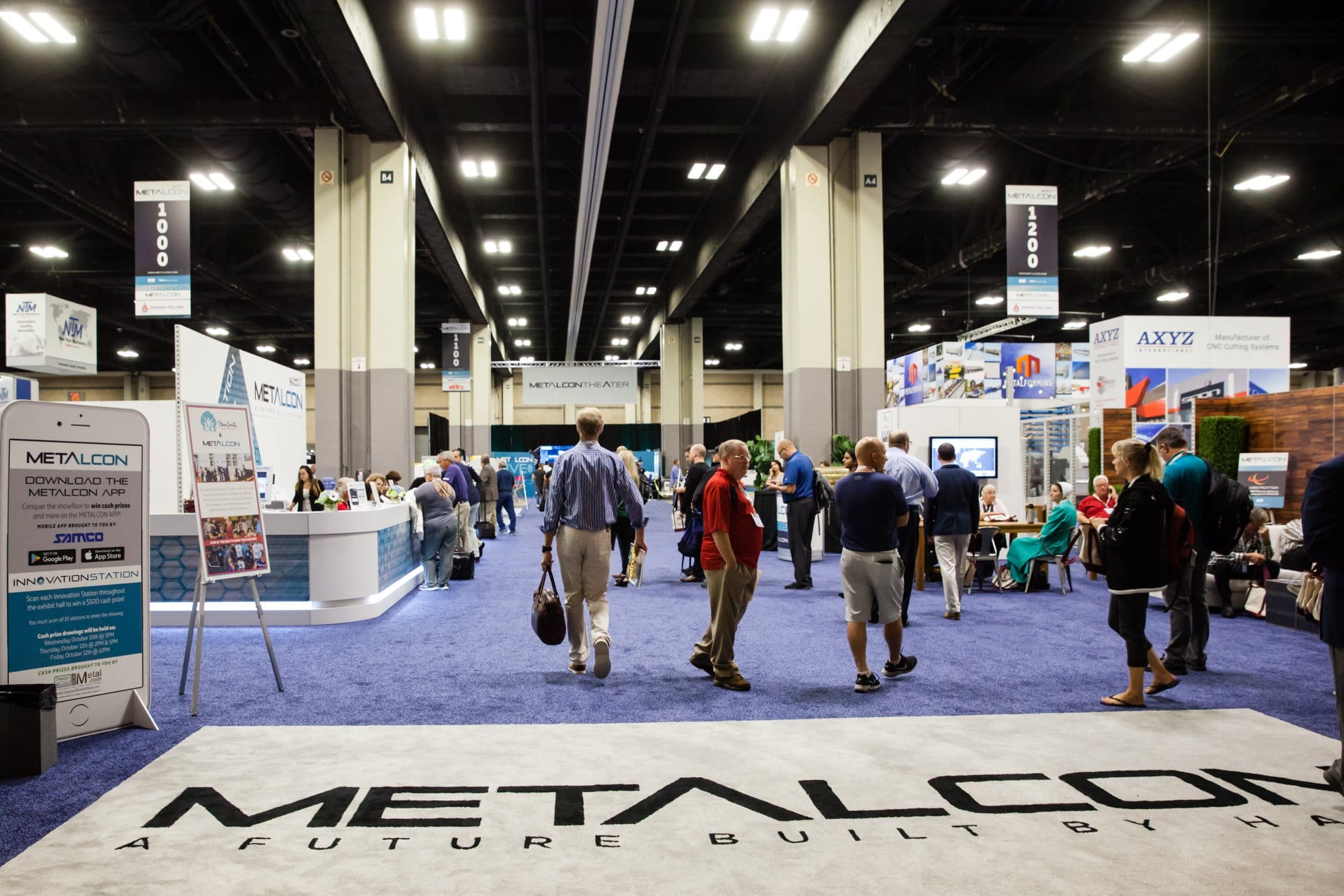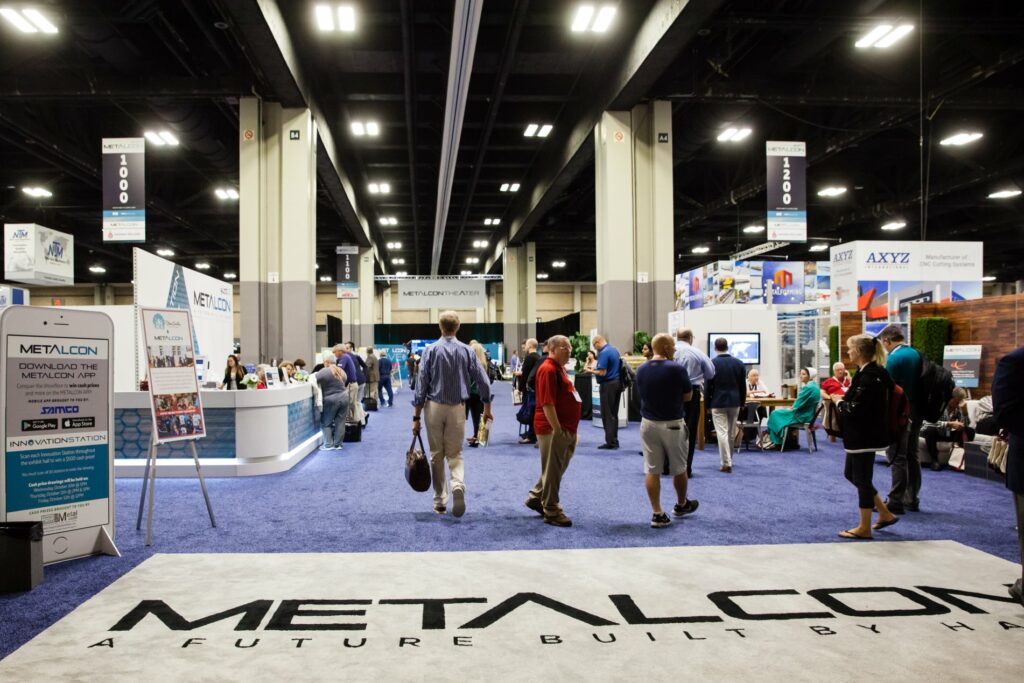 METALCON 2021 will offer pre-show workshops, 40+ free educational sessions inside the exhibit hall, Keynotes, Super Sessions, and more from industry-leading experts, technical gurus, design professionals, and others. Each attendee will get a certificate of completion for each course.
Tracks available for attendees include:
Building envelope
Business competencies
Machinery and equipment
Metal in architecture
Sustainability
Practice Management
When you attend METALCON this year, you'll also have the chance to experience three new exhibits to help grow your business: IMP Pavilion, CONTECH Pavilion, and Solar Center.
Keynote speakers this year include Captain Keith Colburn from Deadliest Catch and Ken Simonson, Chief Economist with the Associated General Contractors.
Who Should Attend METALCON?
Those who attend the show will not only discover the most innovative trends in construction technology, they will also be provided with educational opportunities to take back and share with their own companies.
So who would benefit from attending?
Commercial and residential contractors
Building owners
Consultants
Architects
Designers
Who Exhibits at METALCON?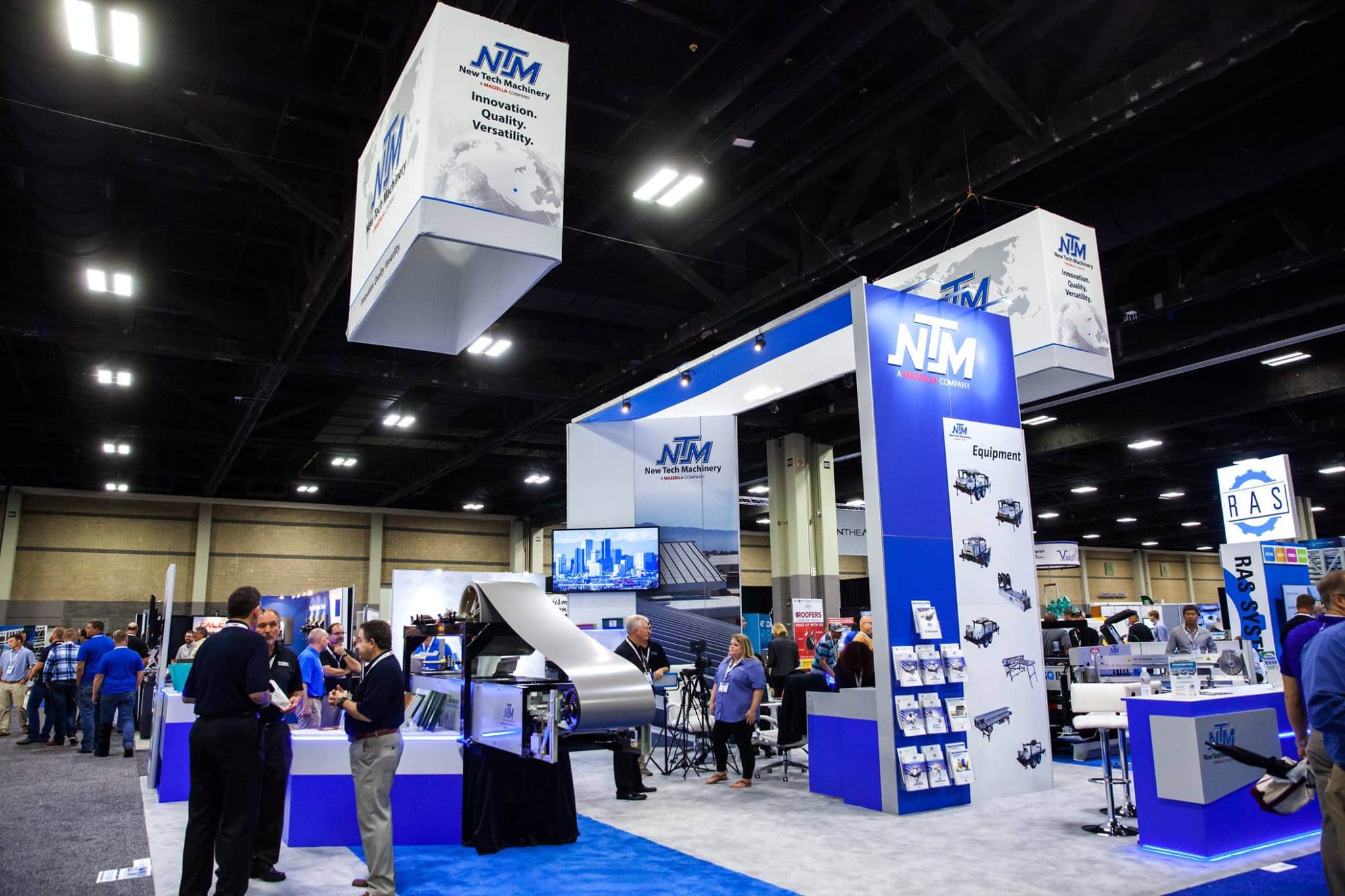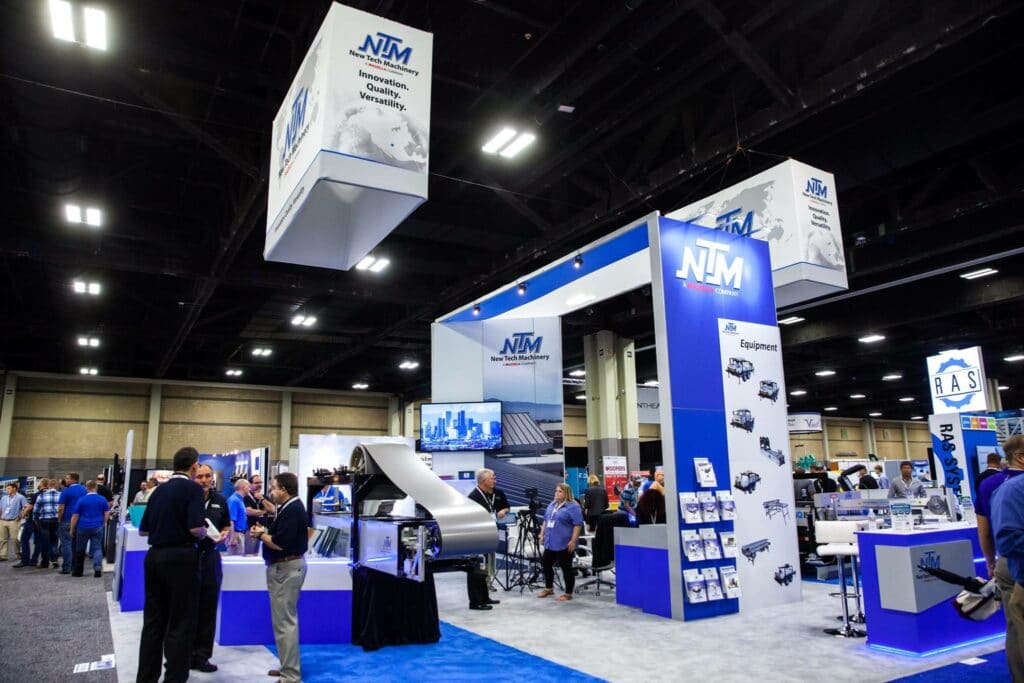 This year, over 175 exhibitors from the metal construction manufacturing industry and those who sell metal building goods and services, will showcase their latest and greatest products and technology.
Some of the products and services exhibiting at METALCON include:
Architectural metals
Coil processing equipment
Construction technology
Engineering software and services
Manufacturing and rollforming equipment
Material handling
Metal roofing and building systems
Safety equipment, and much more!
NTM's Role at METALCON
New Tech Machinery has been exhibiting at METALCON since we were founded in 1991, and we've witnessed how this show has grown, along with our company. Our booth takes up a large footprint at this tradeshow, and we are one of the most recognized companies.
Why do we exhibit at this show every year? Tom Laird, Senior Account Manager, comments that because METALCON is the only show that highlights metal in the construction industry, it is the perfect marriage with what we do: manufacture portable metal rollforming machines.
"Our booth is always busy at this show, and we get so many people here that come see us because they love our company and our products," says Tom. "We even have customers come up to our booth referring our products to other people. They really help us do the selling at these shows. It's a great opportunity for us to show existing and new customers the latest and greatest products we're working on."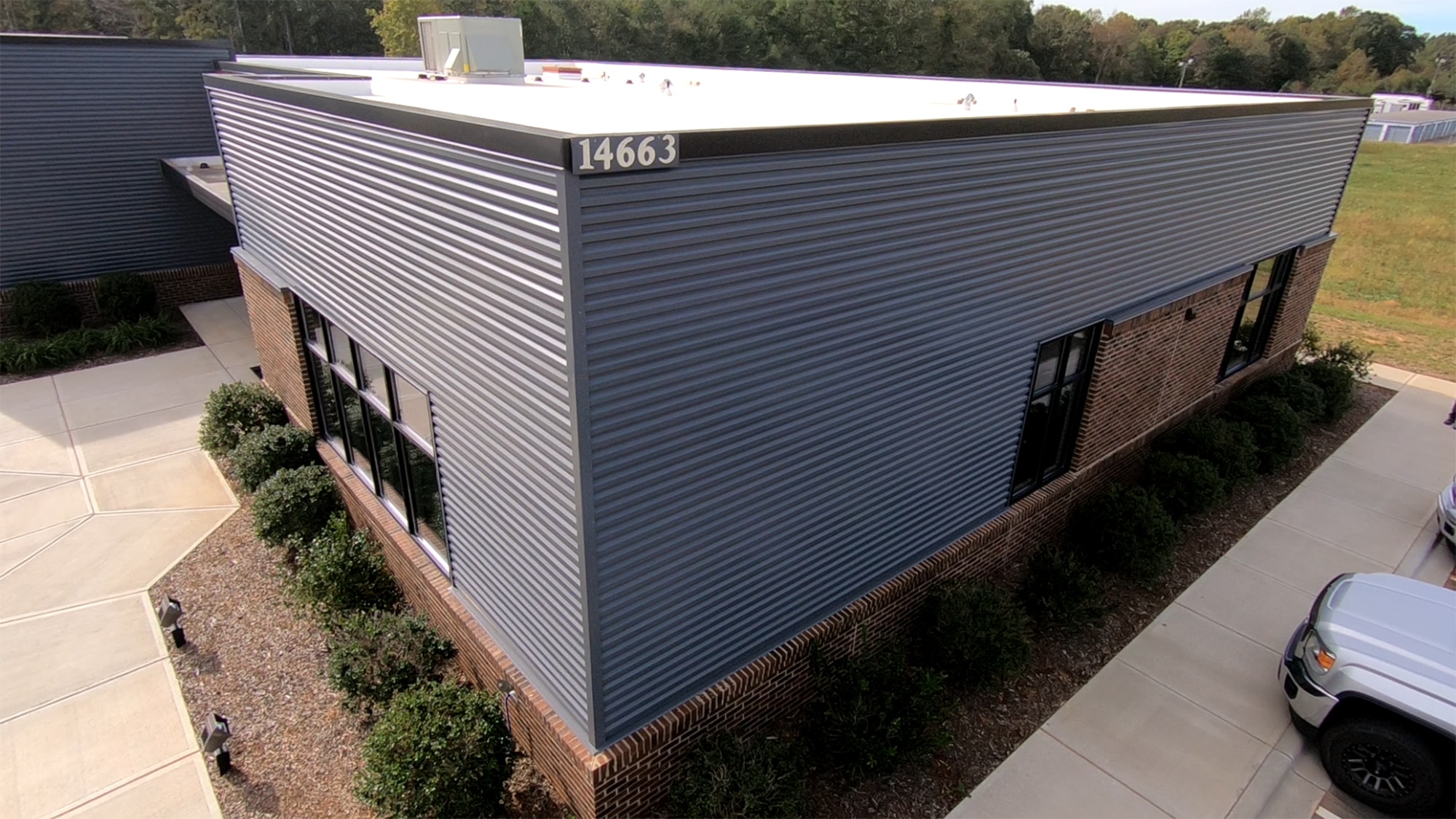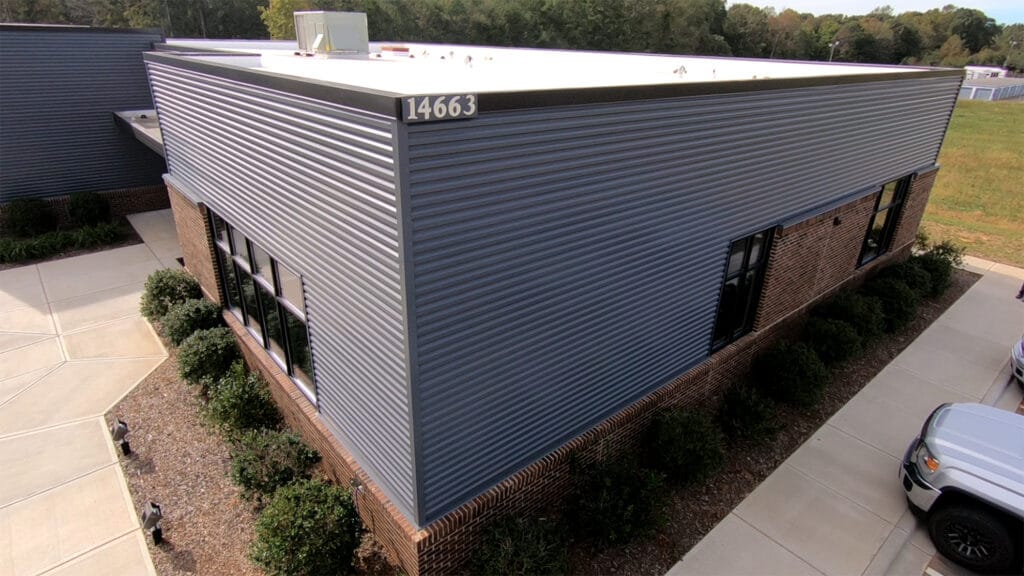 While metal in construction is still in the infancy stage, there is a bright future for its use in both residential and commercial construction. Metal is becoming a popular material to use in construction because it is:
Cheaper in the long-term
Durable
Easy to build with
Recyclable
Weatherproof
Low maintenance
Environmentally friendly, among other reasons
New Tech Machinery typically advertises specials leading up to METALCON, and as a result sees a spike in equipment sales both before and after the show. Tom explains the real driving need for an event like METALCON: "it really brings the entire industry together. We're all competitors in some way, but at these kinds of events, the entire industry comes together and we really get to see our synergies."
Looking for a portable metal rollformer, seamless gutter machine, or wall panel equipment? Check out New Tech Machinery's website or visit booth #1015 to see how a portable rollforming machine works in-person.
Final Thoughts
If you're in the metal construction industry, residential, commercial, or industrial, there are so many opportunities for you to expand your network, education, and business just by attending METALCON.
If you haven't signed up for METALCON yet, we hope you register for this exciting and educational event. Find out more about METALCON, its exhibitors, and attendee resources on their website.
If you want more information on New Tech Machinery's portable rollforming machines, have any questions, or want to schedule a consultation, feel free to contact us to speak to one of our knowledgeable and helpful rollforming specialists!
---
---